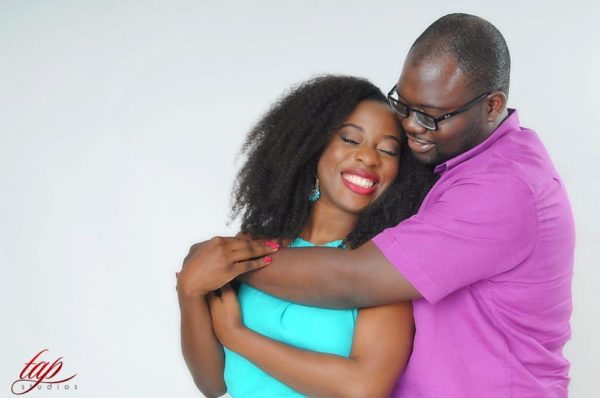 Popular lifestyle blogger, Maggi Chicken ambassador and bride-to-be Yemisi Aiyedun b.k.a Sisi Yemmie has released another pre-wedding shoot, in time for her traditional wedding tomorrow – Thursday, and white wedding on Friday this week!
These studio photos are by Tap Studios. You can see more on her blog – www.sisiyemmie.com.
The bride and groom – Yomi Odusanya won the grand prize of a 15 million Naira wedding in the My Big Nigerian Wedding Competition.
Read the announcement of their big win here, and see her first pre-wedding shoot courtesy of the competition here.
We can't wait for the wedding and we wish the couple a happy celebration!
***
Photo Credit: TAP Studios, as seen on Sisi Yemmie's Blog | www.sisiyemmie.com