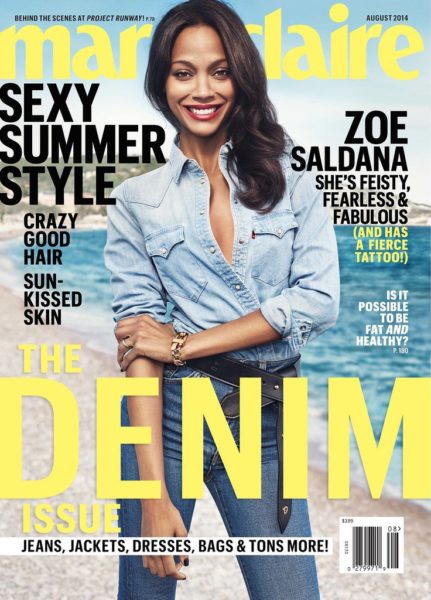 L'Oreal ambassador Zoe Saldana is stunning in denim and is taking no nonsense from her exes in the August 2014 issue of Marie Claire.
The actress has never been shy about her feelings towards her exes – from actor Bradley Cooper to businessman Keith Britton, she is is giving us the scoop on just how she feels about them. And of course, she gushes about her artist hubby, Marco Perego.
Keeping it real, Zoe tells Marie Claire she isn't friends with all her exes. She dishes on being disrespected in relationships, life lessons she's learned from them, and of course her loving relationship with Marco.
On being disrespected
I have been in relationships where a man has disrespected me, and I don't need to be friends with that man anymore. I don't want to be the one going, 'I'm cool, because I'm friends with all my exes.' There's a reason why you're called an ex. I crossed you off my list. Moving on. You cross a line, you need to know that you're going to walk this earth knowing that there's an individual who has no respect for you.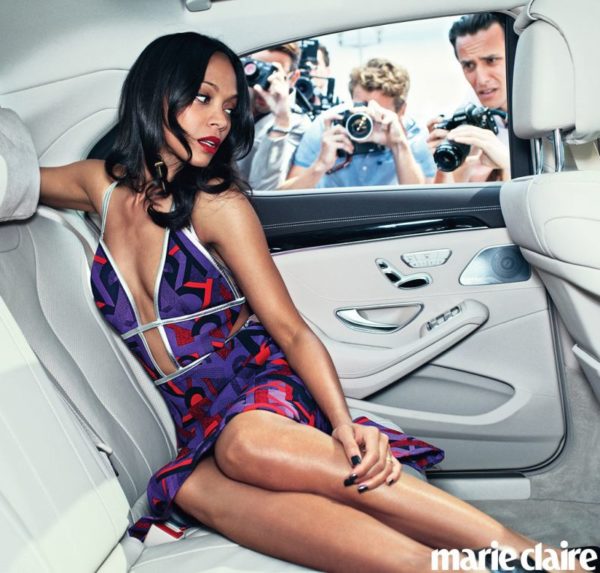 On relationship lessons
Not to settle. If you're not happy with a person, leave. And wait until you find that one person who makes you feel good about yourself every single day and is not expecting you to change, but to grow.
On her and hubby Marco's relationship
I don't do the ABCs. I do what my heart says, what my heart feels. So from the moment I met my husband, we were together. We knew.
The new issue is set to hit stands on Tuesday 22nd July 2014. Zoe was captured by Boe Marion.
To read more, please visit www.marieclaire.com
Photo Credit: www.marieclaire.com