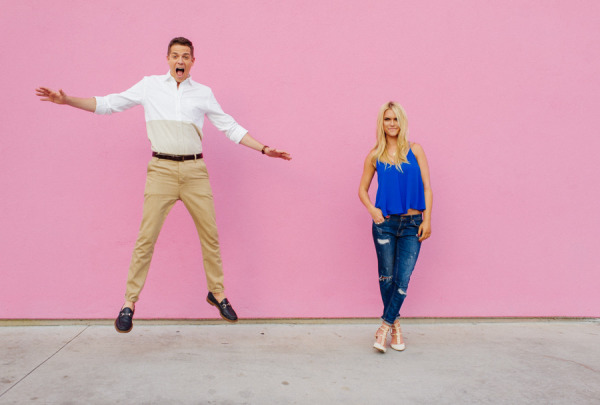 In May 2014, E! News co-host Jason Kennedy proposed to girlfriend Lauren Scruggs at her hometown in the presence of close friends and relatives.
In 2011, the former model turned fashion blogger/author made headlines when she walked into an airplane's spinning propeller. She lost her left eye and severely injured her left hand after exiting the plane in the dark.
Lauren had surgery to remove the left eye. She currently uses a prosthetic eye and arm.
After the tragic accident, fellow E! personality Giuliana Rancic interviewed her, and introduced Lauren to Jason because she thought they will make a good pair.
Fast forward to 2014, they are engaged and planning a winter wedding.
One of the world's leading wedding websites Style Me Pretty got the exclusive photos for their pre-wedding shoot.
To see the rest of the shoot, click here
Photography: Lindsey Shea Photography | Kat Harris Photography via Style Me Pretty