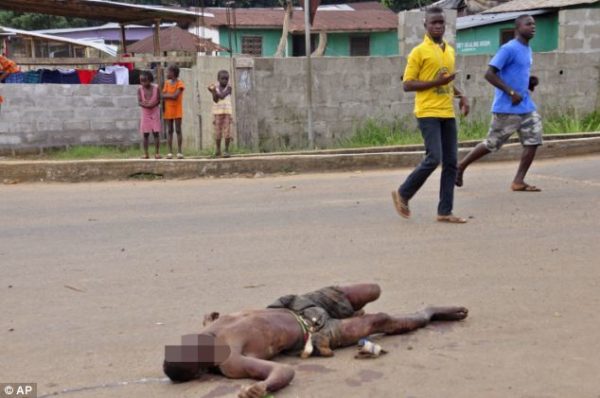 Presently nearly 900 people across West Africa have died from the deadly Ebola virus.
The Information Minister of Liberia Lewis Brown, said yesterday that a few Liberians have started dragging the bodies of their loved ones who are infected with the virus, onto the streets out of fear that they will risk their own health.
The man pictured above is one of the many Ebola victims who have been dragged out of their homes and dumped on the country's roads by terrified relatives in a desperate bit to avoid being quarantined.
"They are therefore removing the bodies from their homes and are putting them out in the street. They're exposing themselves to the risk of being contaminated. We're asking people to please leave the bodies in their homes and we'll pick them up." Brown said.

Photo Credit: Daily Mail UK