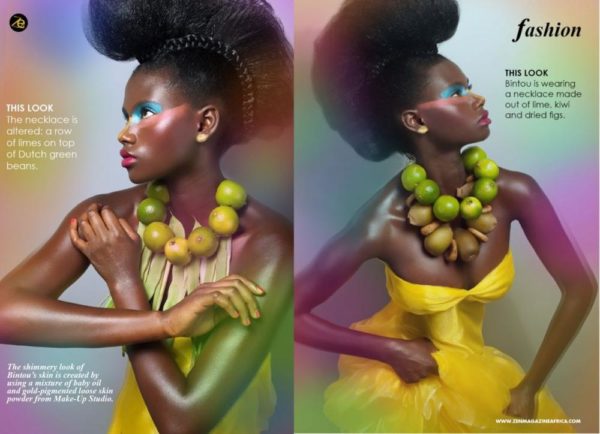 Well if you aren't eating your fruits & veggies, then this is one way to use them.
From the August  2014 issue for fashion magazine Zen – we bring you a fruity editorial titled – "Fruity Glam". Photographed by Yvonne van Dalen and modeled by Bintou Sisi, the editorial shows the model strutting her stuff in necklaces made out of lime, lemon, kiwi, dry fig leaves and more while rocking neon coloured dresses.
BN Beauty loves how her skin shimmers which was created by mixing baby oil and gold pigmented loose skin powder.
View the editorial below.
Photo Credit
Photography: Yvonne van Dalen
Styling: Sabine Gubbels
Model: Bintou Sisi