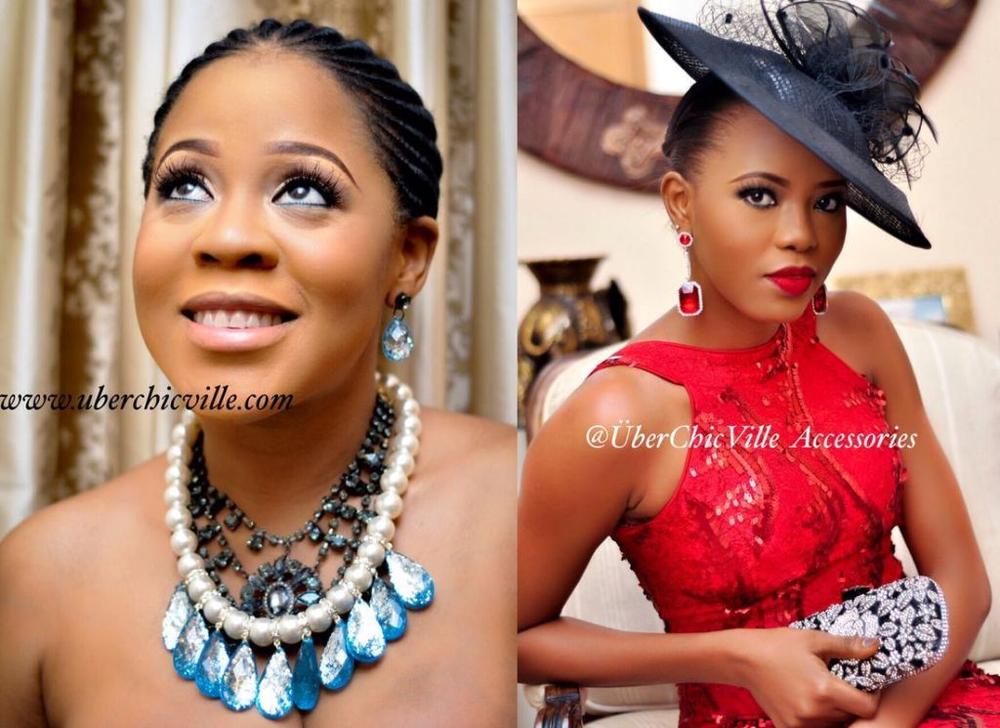 Ever wondered how to bring that outfit to life without breaking the bank? "Nigeria's largest fashion accessories e-tailer" brings you their vast array of very affordable and exquisite pieces to bring life to any females wardrobe.
Our frugal fashionistas love the hot-off-the-runway, couture-inspired, ahead-of-the-trends looks rocked by super models and celebrities, but know that hot styles don't have to come with a hefty price.
UberChic Ville stocks their virtual shelves with trendy yet affordable, budget-friendly jewellery and accessories, giving you an amazing inventory of incredibly enviable pieces to choose from.
If you're in the market for affordable, trendy women's accessories, their selection will have you jumping for joy.
Shop Elegance! Shop UberChic!!!
To contact UberChic Ville, send tham an e-mail at: [email protected] | Follow them on Instagram: @uberchicville | Follow them on Twitter: @uberchicville | Find them on Facebook: www.facebook.com/uberchicville | Call: +234-818-1773-187
Credit
Photography: @chibijasphotography
Dresses: @iamtunica
___________________________________________________________________
Advertorial – Sponsored Content