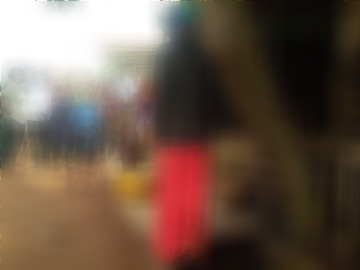 A Liberian woman named Kate, was found dead, hanging from a pear tree in Lagos this morning.
The scene of the incident was Bankole Street, in the Isheri-Oke area of town, Punch reports. Kate was reportedly well known in the area, and worked at a satchet worker factory.
Sources say she didn't seem to have problems with any one in the community, however; after the Ebola outbreak some people in the area began to stay away from her when they discovered that it was Liberian Patrick Sawyer that brought the disease to the country.
She is said to have begun to look ill in recent times.
Police authorities are yet to comment on the matter.
Photo Credit: Punch