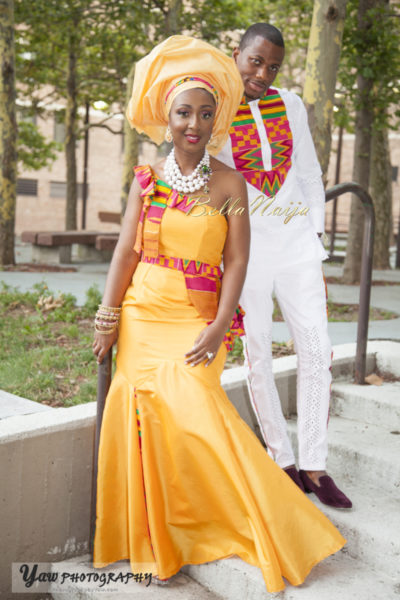 Ruth of StyleNique Events and her beau Albert are both Ashanti, from Ghana. From family friends they grew to friends and now they are tying the knot.
We love their pre-wedding shoot using traditional kente cloth, and we're sharing a sneak peek of their engagement as well.
BN Weddings wishes wish the couple the best in love and life!
***
Bride-to-be: Ruth Fosu
Groom-to-be: Albert Offei
Our Story
I've known Albert's family for a couple of years now but because he was abroad we hadn't met. It wasn't until he came for a visit that we finally met. At that time we just exchanged casual greetings and departed. A couple of chance encounters after that we saw each other but I tried to keep my distance … I had a feeling that if we spoke at length it would turn into something that I wasn't ready for.
But on the weekend of my birthday he visited my family while I was away celebrating. The next day, in the process of asking me why I wasn't home when he came by, he found a way to ask for my phone number, and although I was a bit hesitant I ended up giving it to him, and here we are today…
I'm totally and utterly surprised by the way things turned out and it goes to show the greatness of the Lord and how He knows the beginning from the end, because man proposes but the one that is all knowing delivers and He does so right on time.
The Proposal
One evening after I invited Albert for dinner, things were not going according to schedule so I was in a bit of a rush.
So I was surprised to hear that in amidst of my mini disaster he kept asking me to step out of the kitchen to see "something".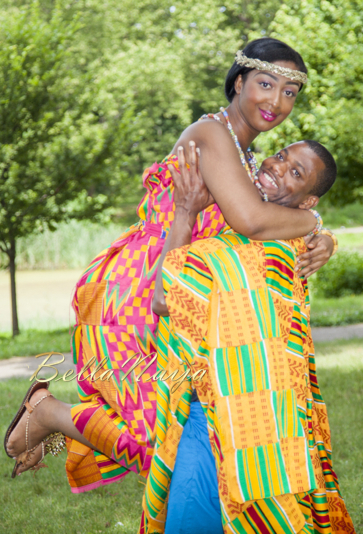 As I walked towards him I remember thinking there better be a good reason why I have to leave what I'm doing. When I got to him I was shocked to see him on one knee with a picture frame that displayed three of our selfies and read, "Will you marry me …??"
I started screaming and ran a lap around the room before he could even utter the words. Eventually I came to my senses and stood still, listened to the question and said Yes!
~ Photography: Photography by Yaw   
Sneak peek of their Traditional Engagement!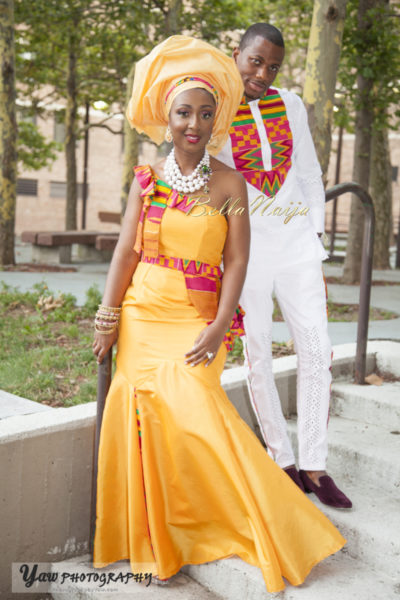 Vendors
Makeup, Styling and Props: StyleNique Events | Facebook/Instagram: @stylenique
Photographer: Photography by Yaw | www.photographybyyaw.com
Makeup for Engagement Ceremony: Gems Touch | @gemstouch on IG