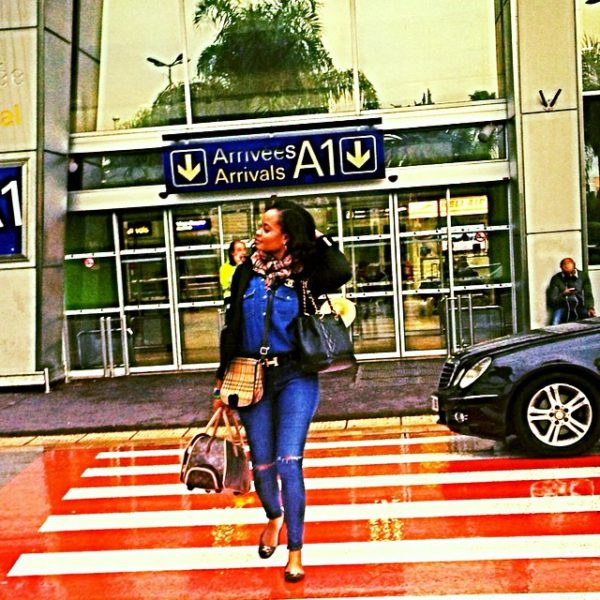 So the Davido song goes,
Aaa yeee
Cause you want my love o
She no want designer
She no want Ferarri
She say na my love o
Well, scratch that for beauty queen Omowunmi Akinnifesi in this outfit as she arrived in Nice in the South of France. Omowunmi wore what can only be described as a "labeltastic and logotastic" outfit.
A Burberry scarf in the distinctive Burberry check pattern which matched the Burberry satchel in the same pattern. A Chanel tote bag, Chanel logo lapel pin attached to her denim top and Chanel flats with the Chanel logo, Hermes belt with the "H" logo paired with a blue Hermes "H" bracelet and a Louis Vuitton travel bag from the classic LV Monogram line. If you can spot more, let us know in the comments section.
Omowunmi was well aware of her logotastic ways as she captioned one of her snaps with this:
Good bye #London Bonjour #Nice. #Beautiful day today. I'm loving it tata Ta Ta Ta! #Burberry #LouisVuitton #Channel #RalphLauren
It was all in good fun though and Omowunmi was all smiles in her photos as looked happy and cheerful to proceed with her vacation. She captioned her photo with this:
This is why I #love the #French #people. They start clapping and cracking me up. #Can't wait for #Monaco #MonteCarlo #StTropez #Paris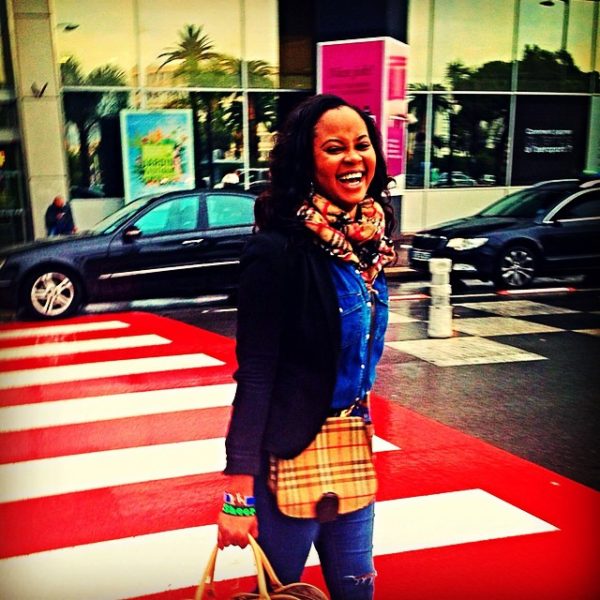 Photo Credit: OmowunmiAk/Instagram