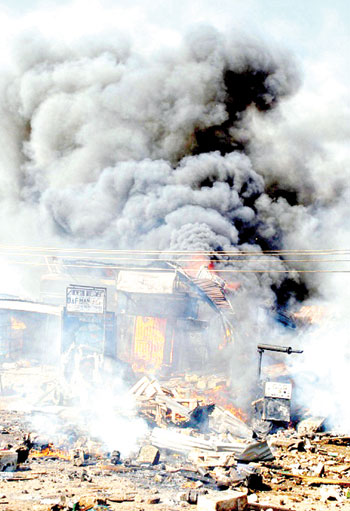 An explosion at a bus station in Bauchi state that occurred on Wednesday has left five people dead and 12 people injured.
Police authorities have confirmed the incident, stating that it occurred at 9:45 p.m in Azare town, reports state.
Sources say the source of the explosion was a bomb planted in a parked car, which was detonated remotely.
It is suspected that Boko Haram is behind the attack.
*Photo is for illustrative purposes only*