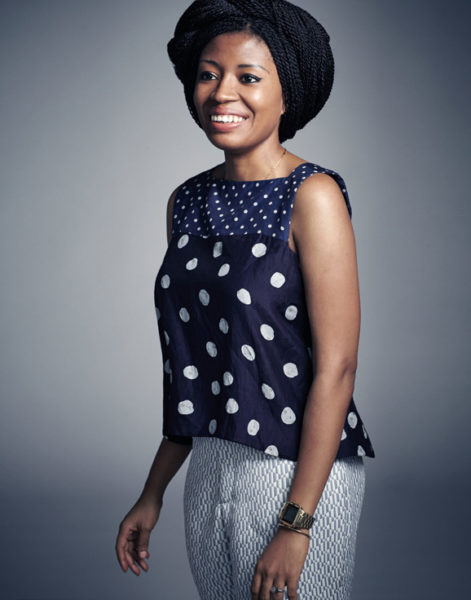 Congrats to Amaka Osakwe of Maki Oh! One of the most influential women in the world, First Lady of the United States of America Michelle Obama is clearly a fan of the young designer's work.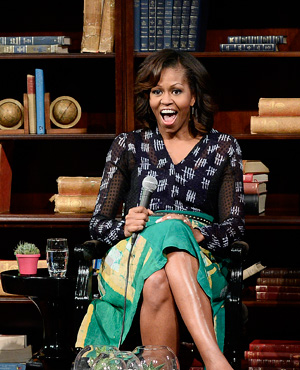 Michelle wore a top by Maki Oh while on her African tour in 2013, now she has invited Amaka of Maki Oh to participate in a Celebration of Design featuring Michelle's favourite designers taking place today. Amaka will be attending the evening reception.
Harper's Bazaar shared details on the event on their website;
Top designers including Diane von Furstenberg, Prabal Gurung, Jason Wu, Narciso Rodriguez, Naeem Khan and Georgina Chapman, whom Obama has all worn designs by, will participate in the workshop with 150 students from 14 schools around the northeast.

The day will be broken down into 5 fashion-focused areas: wearable technology, contruction, inspiration, journalism and entrepreneurship. Students will have the chance to build their own piece of wearable tech, hear the inspirations of influential designers like Humberto Leon and Carol Lim, Phillip Lim and Reed Krakoff, learn about technical construction skills by Marchesa's Georgina Chapman, up-and-coming designer Azede Jean-Pierre and Zac Posen. Top editors in the fashion industry including Eva Chen and Cecilia Dean will lead the journalism workshop, where students will write a report on the day's activities—and in the entrepreneurship workshop industry insiders such as stylist Mary Alice Stephenson and Spanx's Sarah Blakely will share stories about starting their own fashion businesses.
Congrats Maki Oh!