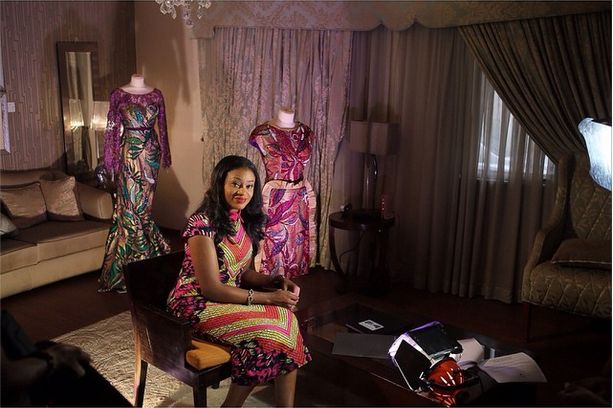 Nigerian womenswear brand Lanre Da Silva-Ajayi (LDA) has made many strides this year. From showing at Vogue Talents 2014 in Italy to releasing a fabulous new collection – "Rock Delight" – it's been quite a 2014.
Now, she has collaborated with Dutch Wax brand Vlisco to create a 2 fabulous pieces – one for their "Splendeur" collection pictured below and the other for winner of the Vlisco Limited Edition promotion.
The dress created for the "Splendeur" collection is an elaborate long evening dress while the limited edition dress is mid-length and perfect for the festive season.
The brand also had a sit down with the Creative Director of the eponymous label LDA, to discuss her passion for fashion and her goals for the future.
Watch the 3-part interview below tagged "A Moment with Lanre Da Silva-Ajayi".
Part 1

Part 2

Part 3

Photo Credit: V-Inspired.vlisco.com | @LDACouture (Instagram)