Do you agree with this old saying? Well if you do, that's the exact way money grows as well.
In our hearts, we all have those big dreams that we would love to see become a reality. The truth is, dreams are meant to be fulfilled and we can all achieve our dreams no matter what they are. It could be planning your dream wedding, buying a dream car or even going on a vacation to your dream destination. Whatever the case might be, your dream belongs to you and you have all it takes to achieve it.
All you need to do is start planning. You can save little sums of money regularly, planting little seeds one at a time and through careful nurturing over time your investments can help you achieve those dreams.
Sounds too good to be true? It's actually really simple and straightforward too. Every big dream out there started with little unwavering steps. This could be your story too, you could start with whatever you have – even as little as ₦5, 000, N10, 000 or ₦50, 000 – it just depends on what you can afford.
FBN Capital Asset Management has a team of experienced investment professionals who are eager to listen to you and help you grow your dream.
Today is a good day to start. Visit www.growthatdream.com now!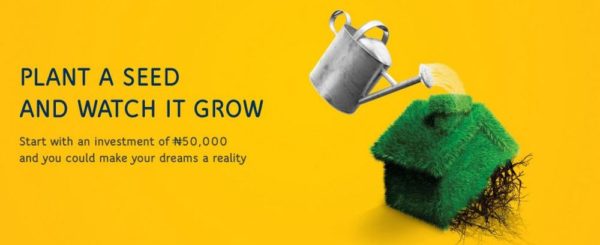 If you also want to receive a free brochure explaining all about investing in mutual funds, simply send an email to  [email protected] saying you were referred by BellaNaija, and you will be sure to get a response.
Remember, dreams are meant to be fulfilled, so DON'T JUST SPEND IT, INVEST IT!
___________________________________________________________
Advertorial – Sponsored Content