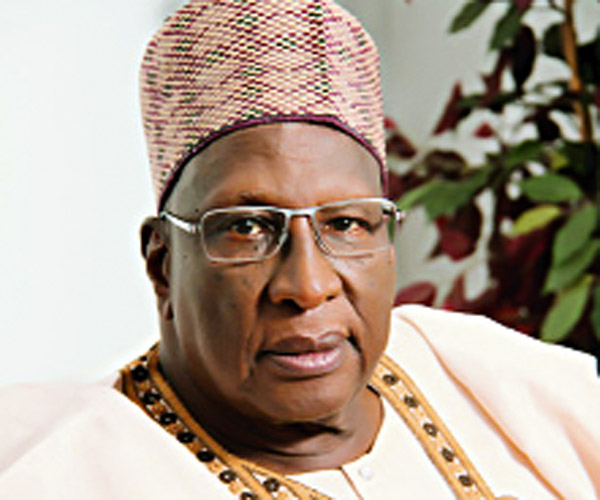 The National Working Committee (NWC) of the Peoples Democratic (PDP) on Thursday suspended Alhaji Bamanga Tukur, the immediate past National Chairman of the party for one month.
This is contained in a statement issued by Victor Kwon, the party`s National Legal Adviser, in Abuja.
The statement also said that Alhaji Aliyu Gurin was suspended.
It said that both party members were consequently referred to the party`s National Disciplinary Committee.
The decision to suspend the party chieftains was reached at the PDP NWC meeting, after reviewing the court case instituted against the PDP National Chairman, Alhaji Adamu Mu'azu by Tukur.
It stated that the decision was because NWC reasoned that they instituted a claim and counter claim in suit FHC/ABJ /821/2014, Gurin vs PDP and three others, without first exploring and exhausting the party's internal mechanism of redress.
"And for attempting to stop the forthcoming National Convention to nominate the party's presidential candidate and regularise the position of the National Chairman and other members of the NWC is unacceptable,'' it said.
According to it, the party chieftains are suspended for infringing on PDP constitution as amended.
The statement, however, added that the NWC also deliberated on recent national developments as they affected the party and the country.
Meanwhile, Mr Oliver Opara, Special Assistant on Media to Tukur, said in an earlier statement that Tukur never initiated nor filed any case against Mu`azu as reported.
He described the report as not only untrue, but gross distortion of facts.
Tukur, he said, was joined in the suit as a co-defendant as required in law.
He said that Tukur filed his own counter affidavits, stating his own side of the case in relation to the suit filed by the plaintiff, Alhaji Aliyu Buba Gurin.
"A co-defendant in a case cannot by any imagination in law, be deemed as a plaintiff who initiated and filed a suit before a law court,'' Okpara said.
He said that the case was instituted by Alhaji Aliyu Gurin, a PDP member against PDP, Alhaji Bamanga Tukur, Alhaji Adamu Muazu and INEC as 1-4 defendants.
The News Agency of Nigeria (NAN) reports that the case was on Dec. 2, ruled in favour of Mu`azu, the PDP incumbent National Chairman who assumed office in March.