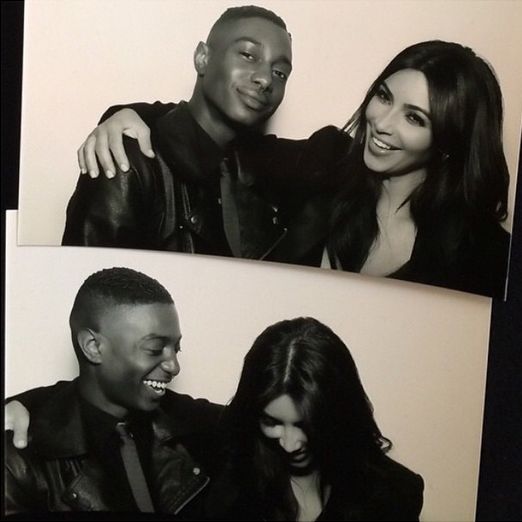 Ain't no smiling over here!
Kim Kardashian-West is known for her poker face which we often get the chance to see when she's photographed by paparazzi and fans. However, you may not have known that Kim doesn't just do it for the cameras.
She recently posted a few images of herself with family and friends, of which she captioned the latest one of her with Shamari Maurice "See I do smile… even laugh on occasion. Not too often though because it causes wrinkles".
We all want to grow old gracefully, but would you forgo smiling as often as possible for a few wrinkle lines?
Photo Credit: @KimKardashian (Instagram)