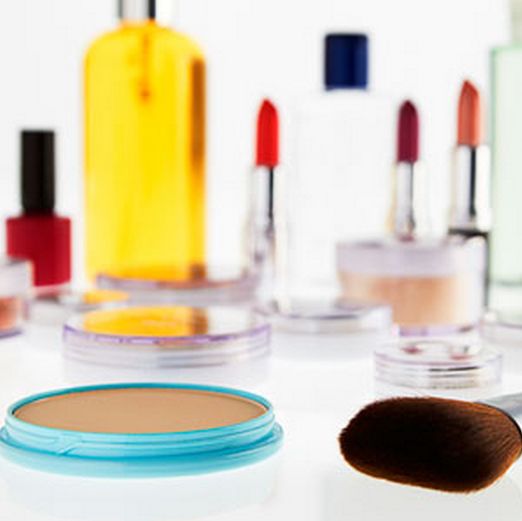 You know those labels that read 'Store in a cool place'? Well, this is a literal translation.
There are so many magical places to store beauty products and the fridge is one of them. Although not many studies have proven if beauty products can withstand going from cold to warm temperatures repeatedly, there are a lot of people who swear by chilling beauty products.
From storing nail varnish so they don't break, to keeping Au Naturale products fresh, here are a few beauty products that you might want to start keeping in the fridge.
1. Lipsticks
A great way to keep your lipsticks from melting is to store them in the fridge. If you use that particular shade everyday, then you probably shouldn't, but if not then refrigerate! Keeping them cool keeps the lipsticks from melting over time due to heat and could even help them maintain their original shade.

2. Nail Polish
You remember how your nail polish would break during application? Well that won't happen if you just keep it in the fridge. This way the consistency remains the same and your polish still gives you that fab shine without the breakage.

However remember to store them prior to when they start breaking, the fridge's cool temperature might not be able to fix the polish, but it can maintain.
3. Natural Beauty Products
Natural products don't come with preservatives like parabens, sulfates etc, so keeping them in the fridge will not only prolong their shelf-life, it will also prevent bacteria from inhabiting the product.
However, do not store the products longer than their expiry dates.
4. Topical Acne Medcation
Topical acne medication can be stored in the fridge. There are actually some labels that recommend medication should be stored in a fridge if you are not using it for the next 60 days. However be certain of what the label says before storing them as it could also read 'store in room temperature' and storing the right product in the right temperature is very important.
5. Eye Cream
Some things are best served cold. When it comes to your eye cream, keeping it in the fridge is actually a good thing. When applied cold, the cream has increased ability to reduce swelling and puffiness, which makes your eyes look better when you wake up.
Notes
1. Do not store oil-based products like olive oil etc. The cool temperature can make oils thicker and more difficult to absorb into the skin.
2. Refrigeration does not extend expiry dates. When the product expires, throw it away or replace it.
3.  If you're a D-I-Y lover, storing your projects in the fridge won't make them last longer. They are meant to be used once and the excess should be thrown away.
***
If you have any advice on storing beauty products in the fridge, be sure to share them with us.
Photo Credit: GoodHouseKeeping.com/Getty Images