We're so elated to present the first full BellaNaija Weddings feature of the year 2015!
Kemi & Seun have been together since 2011 and have this to say about their love, "It's selfless and most of all, effortless!"We named this, "Love in Bloom" as the proposal involved the romantic use of yellow roses and their reception had a grand ark made of the freshest most beautiful flowers.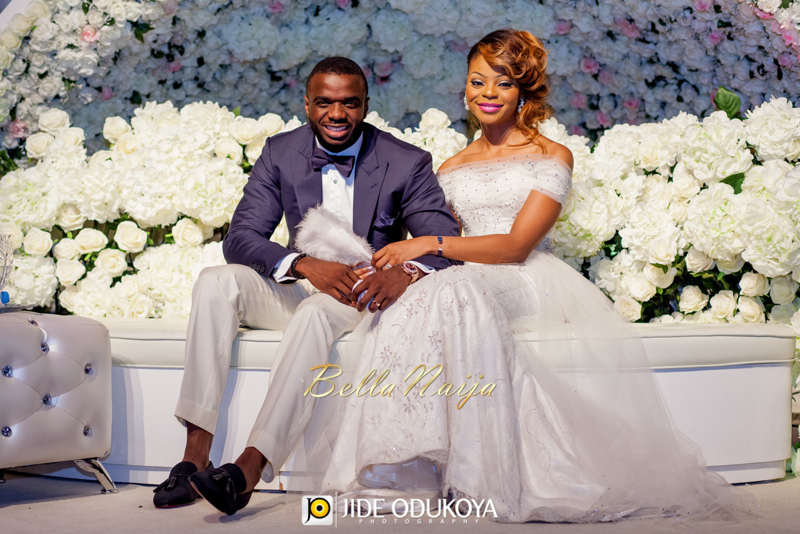 Jide Odukoya Photography captured all the beautiful moments from the pre-wedding shoot to the wedding.Enjoy & be inspired!***
The Proposal
by Kemi, the bride
That day in August 2013, I had just flown in from New York where Seun had been formally introduced to my dad. He had also boarded a flight to London a day after I left. When he arrived, we had a little disagreement over something so fickle, I can't for the life of me remember what it was about.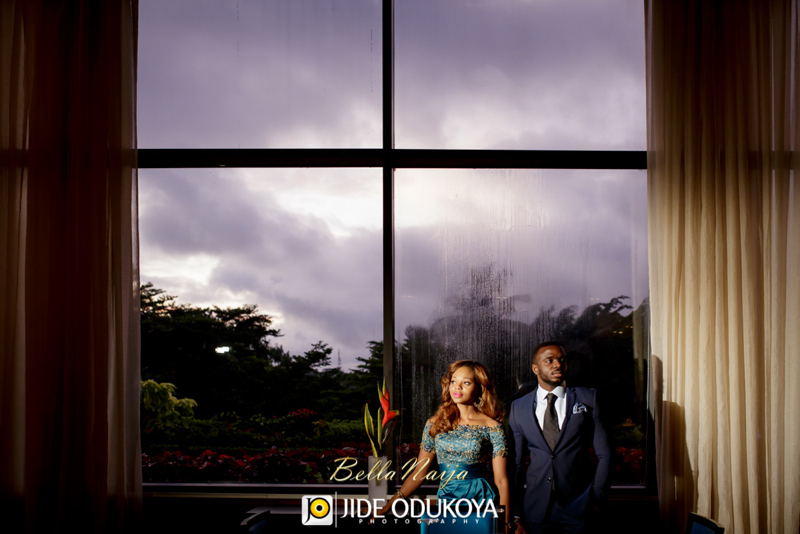 He then invited me over to his to smooth things over. On getting there, I remember waiting at the door for him to open and all I could hear blasting through the windows was a song he had played for me on a trip we went on, letting me know that's how he felt about us (I remember the song is called 'I'm Yours' by Jason Mraz).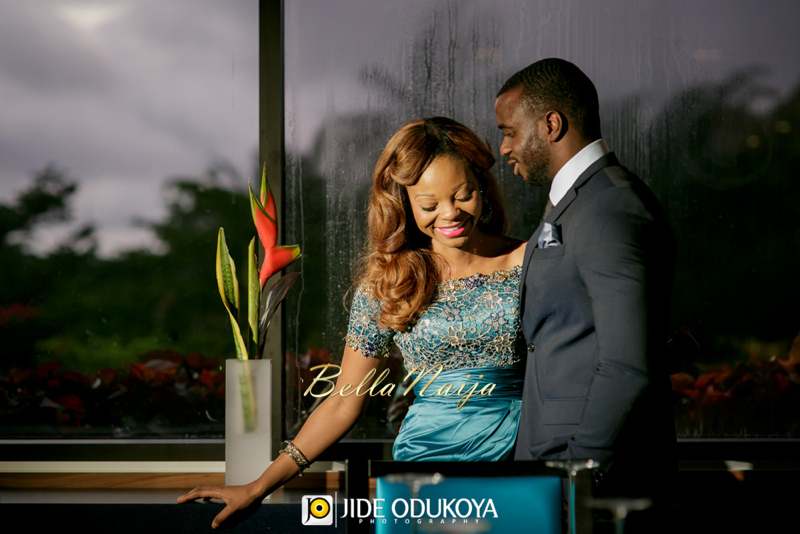 He took his time in coming to the door which only made me increase the query he had to answer to.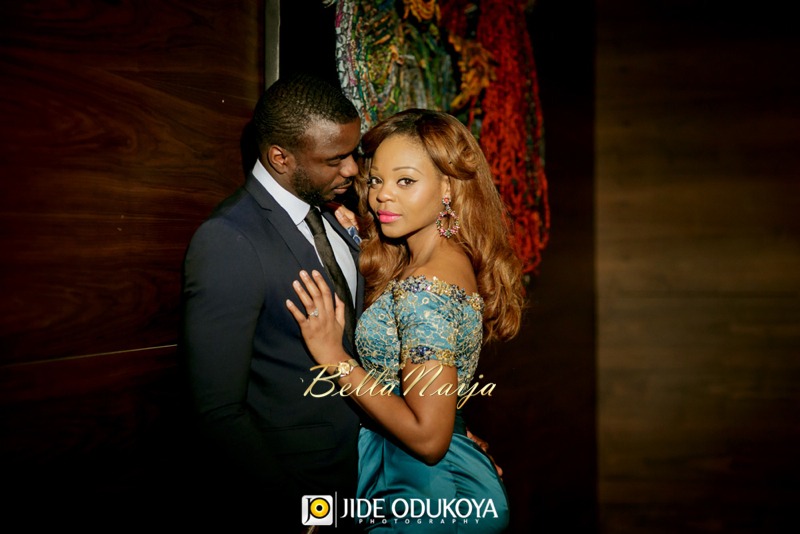 When he finally opened the door, he was peering through the door with a sheepish grin and handed me a bunch of yellow roses saying "Sorry".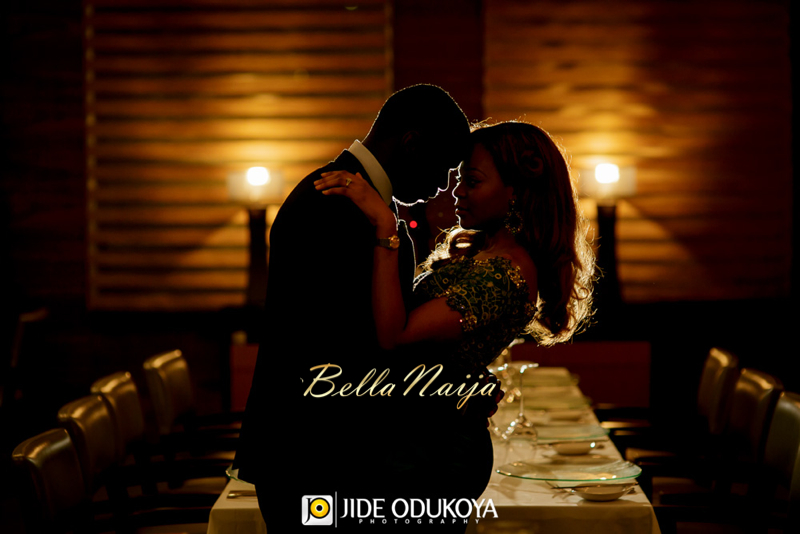 I responded with the proverbial "awww" because he remembered I love yellow roses and I took it as his peace offering to me.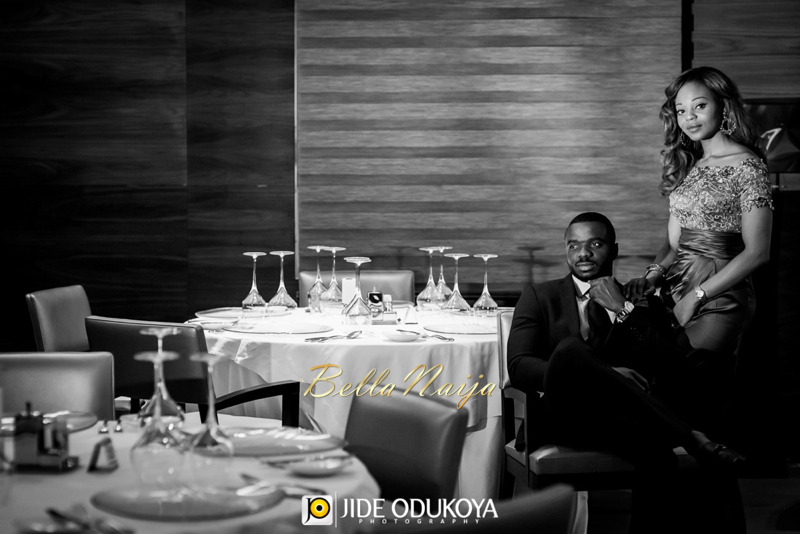 He took my hand and led me down the hallway where I noticed more yellow rose petals on the floor, making a trail to the living room.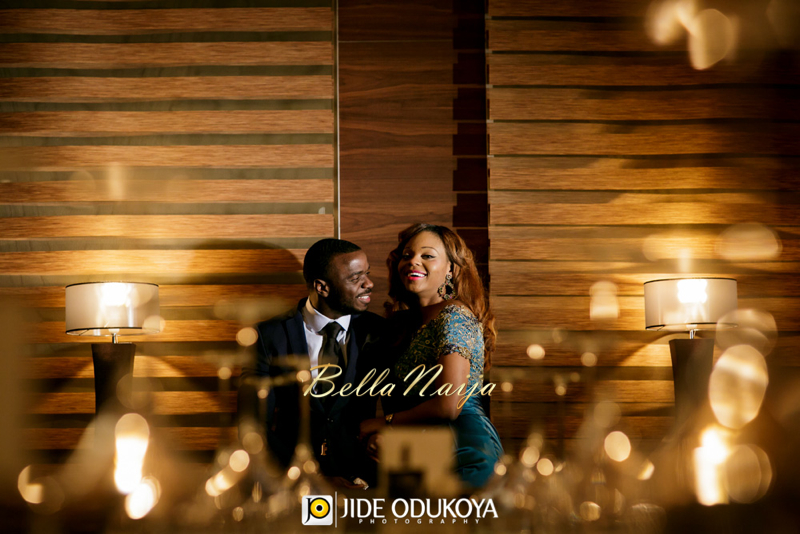 At this point, I felt bad because he had put in so much effort into apologising over our little tiff. I turned round to find him on his knee, holding out a ring box, asking me to marry him. At first, it wasn't clear to me what was happening and then it did become clear that my love was proposing. I joyfully said, "Yes!"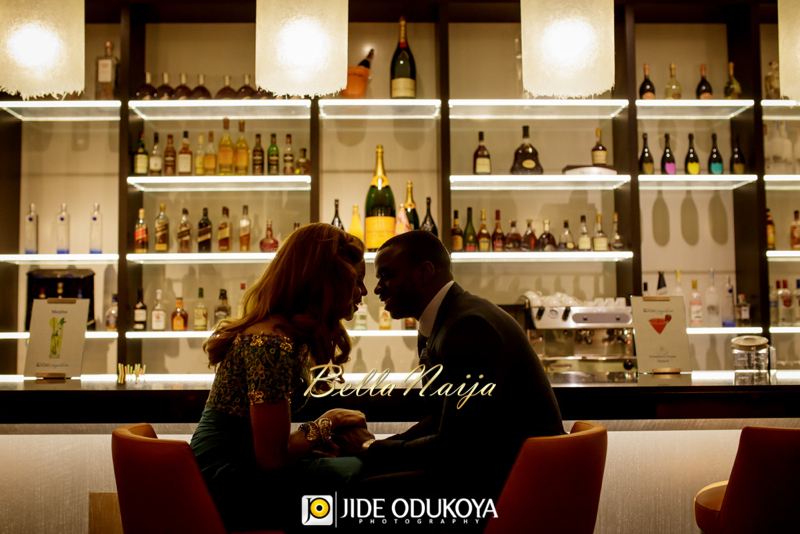 At that point he laughed and reminded me that I hadn't even seen the ring yet. He opened up the box and inside was the perfect ring with the perfect canary yellow diamond sitting in the middle of it.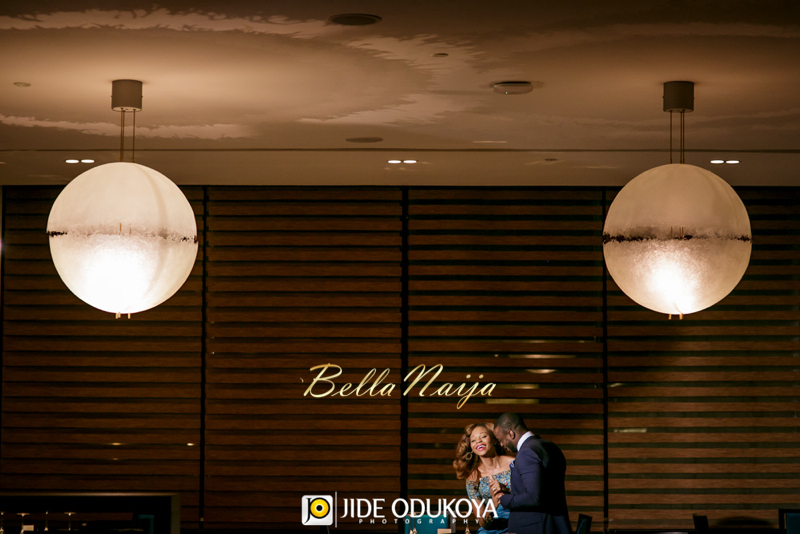 That was a memorable moment I would never forget for the rest of my life.

Advice from the Bride & Groom
Put God first in everything and in choosing your partner.
Love each other selflessly and do for each other selflessly!
***
~ Photography: Jide Odukoya
White Wedding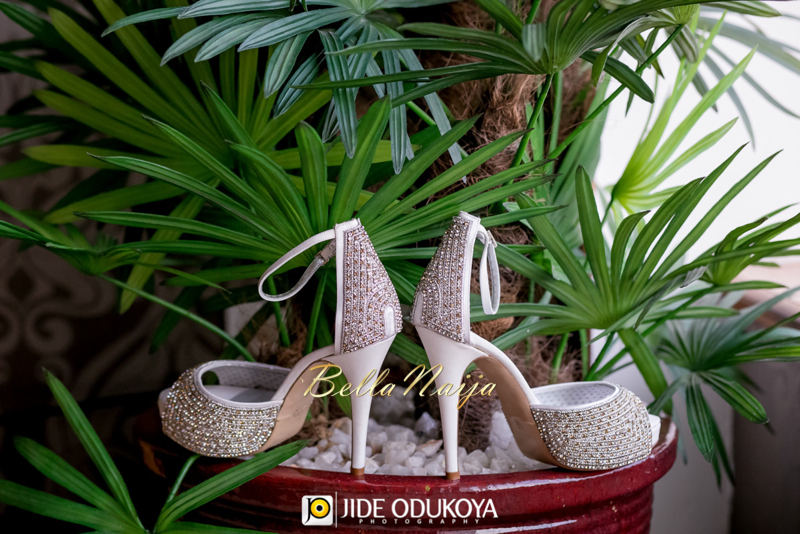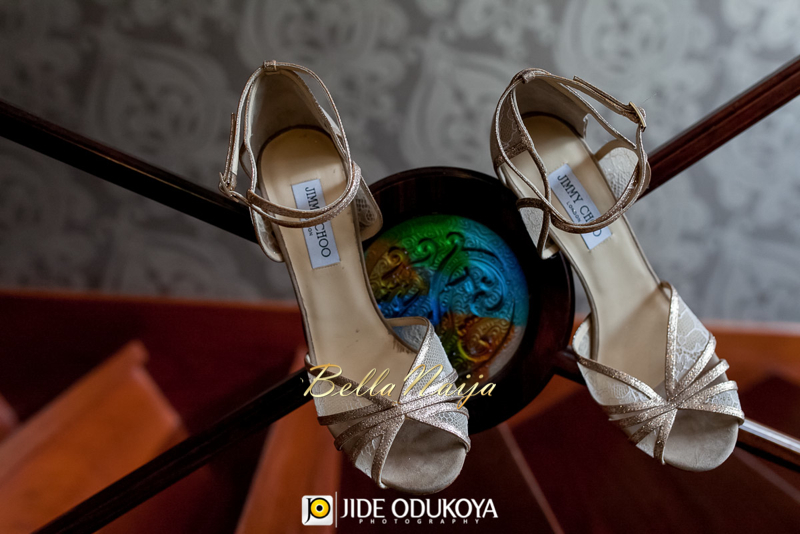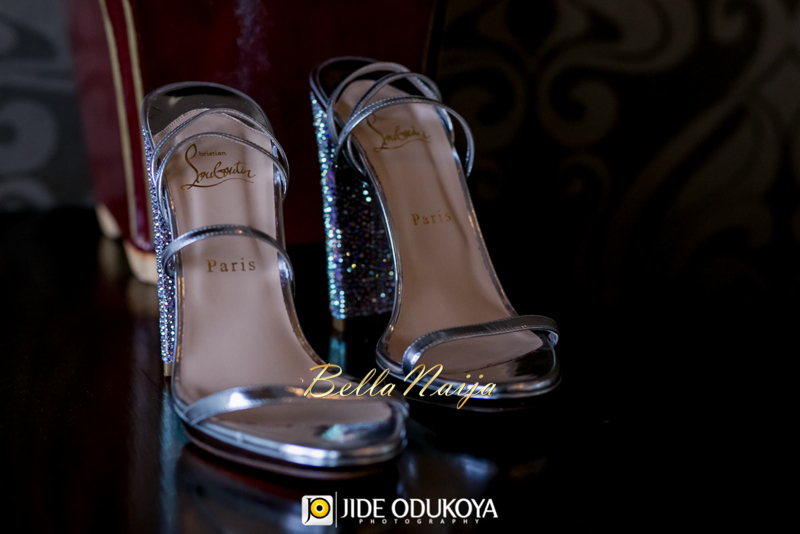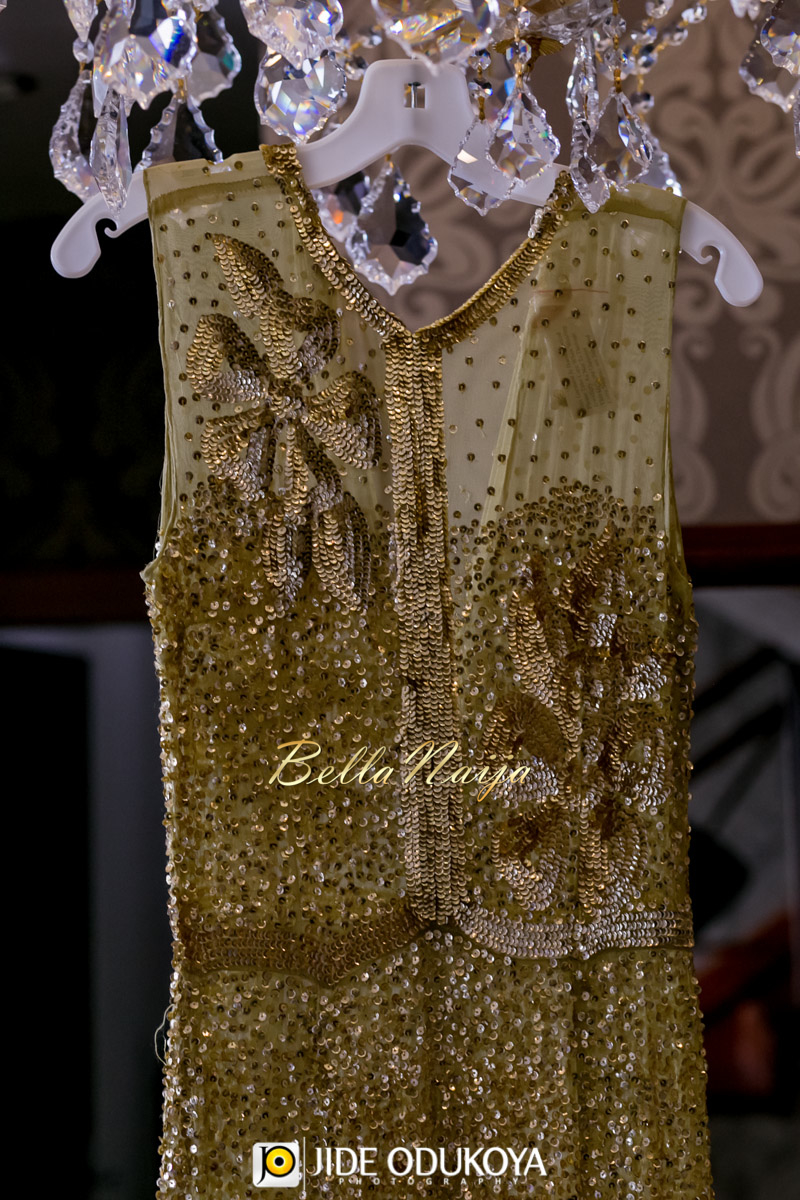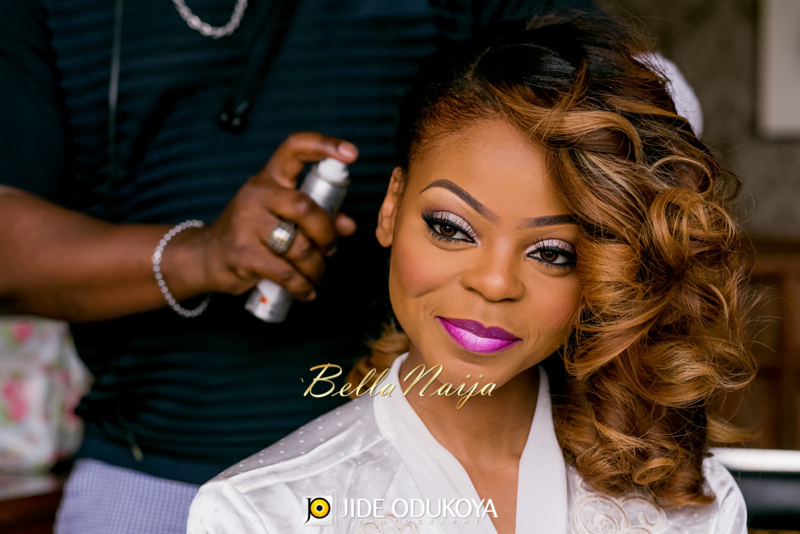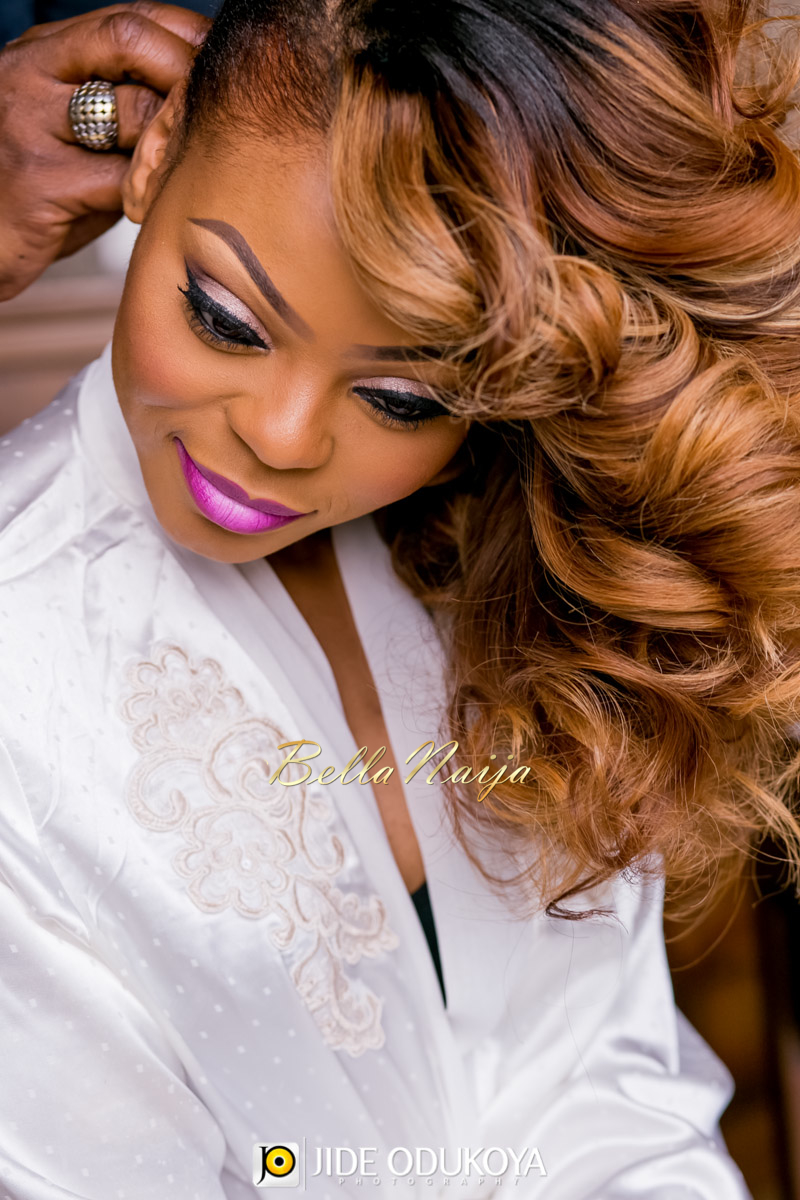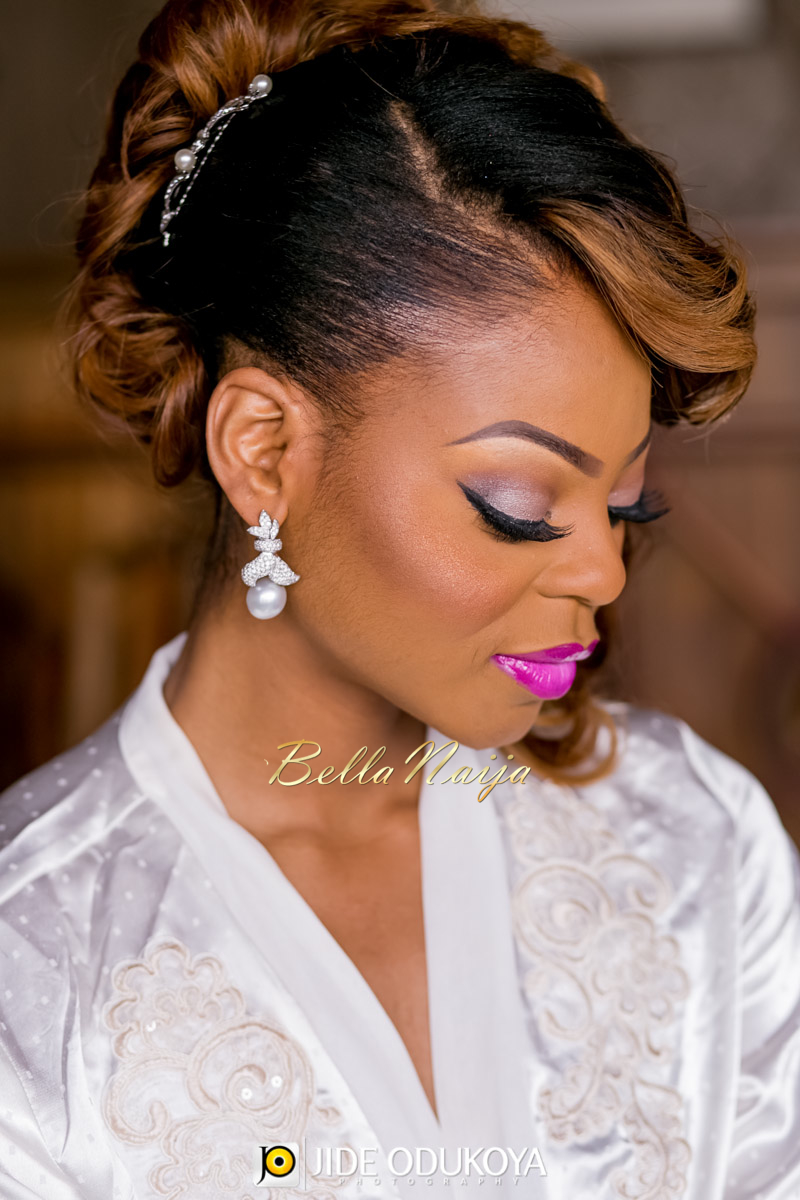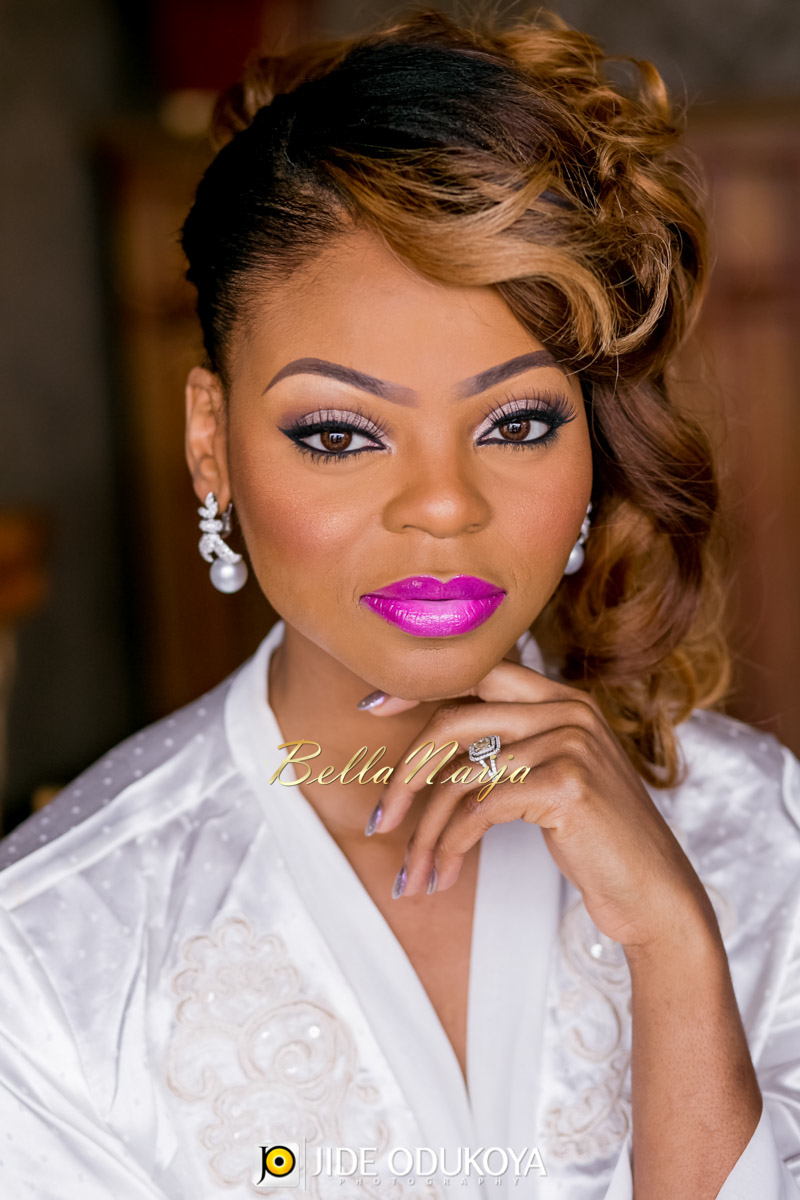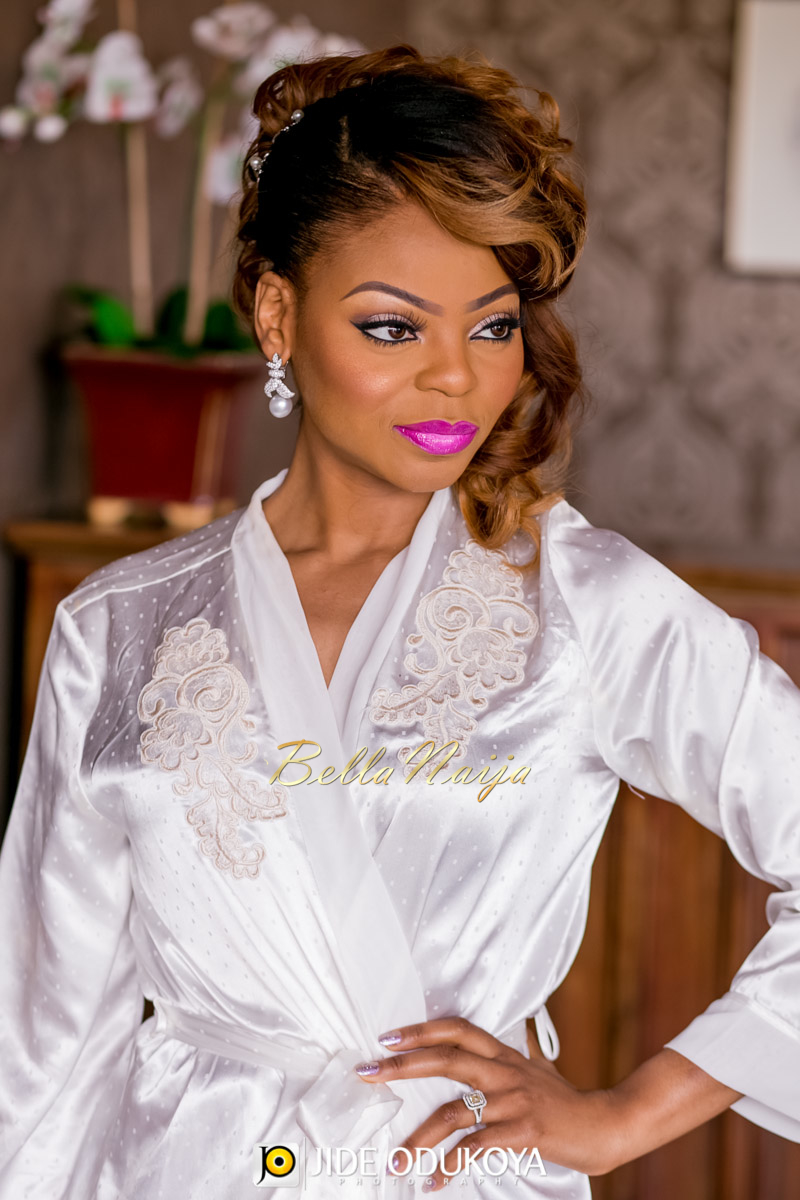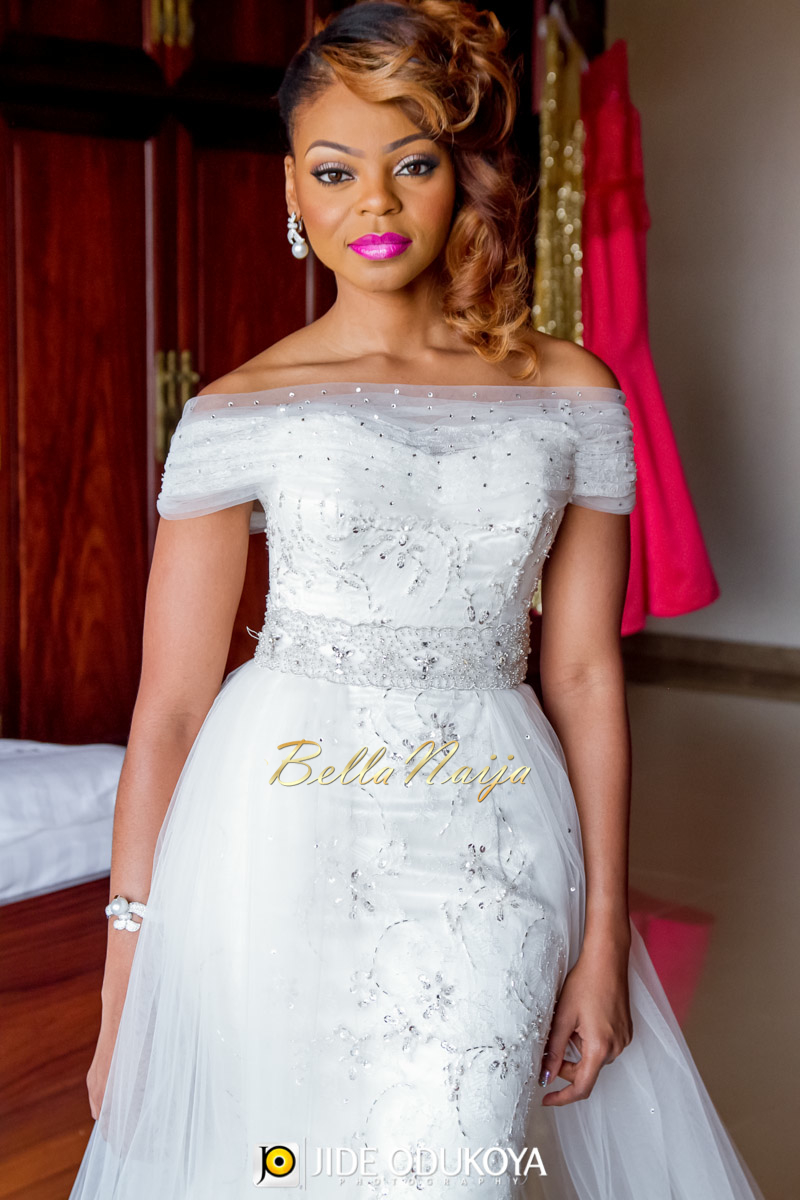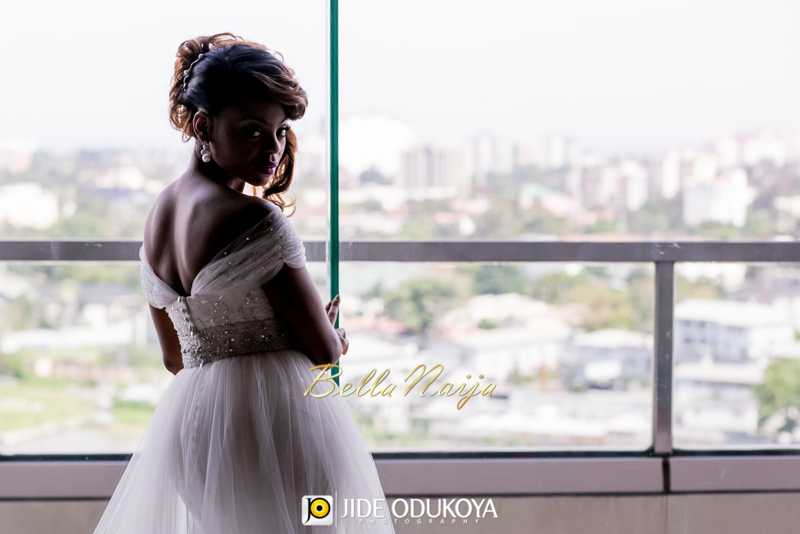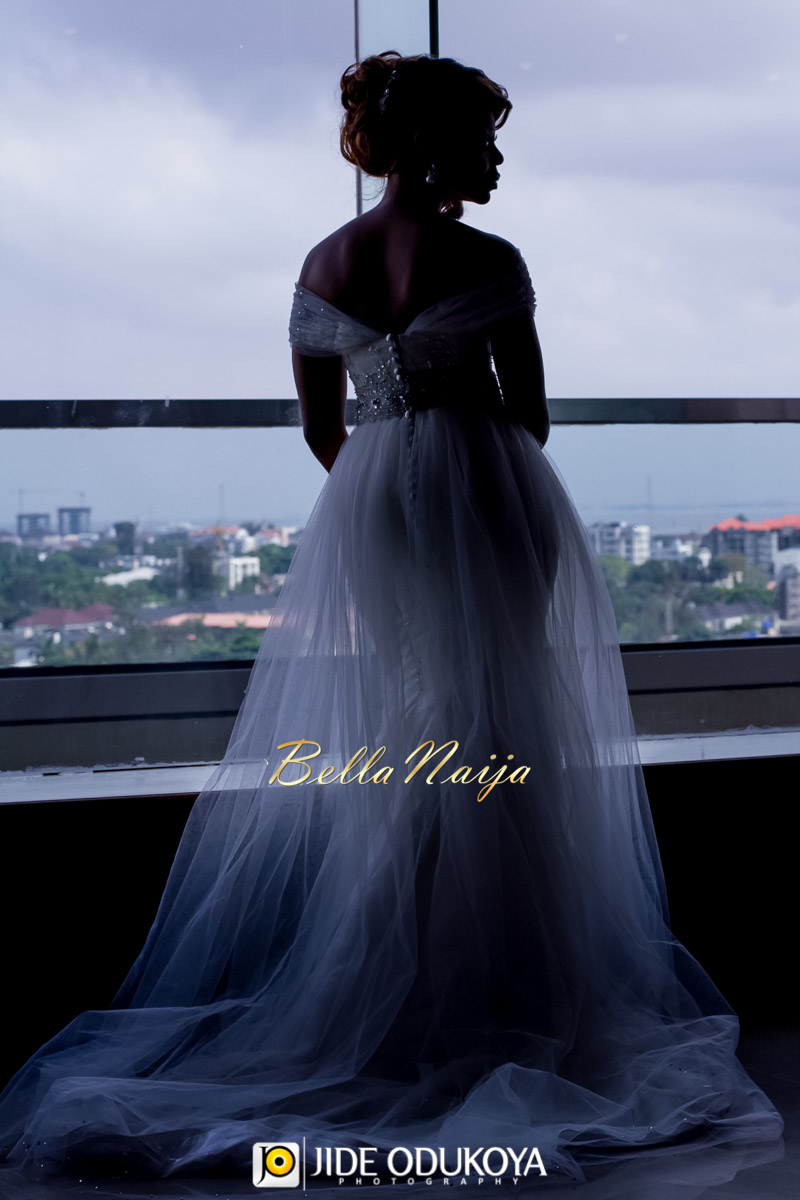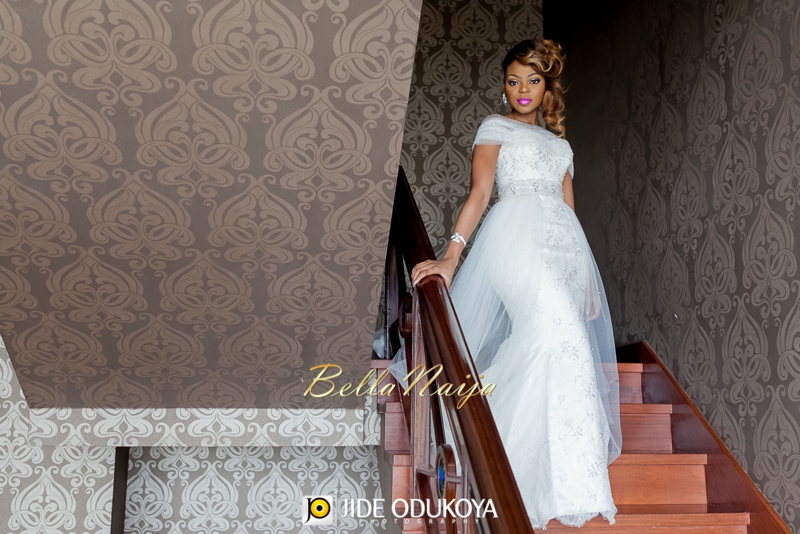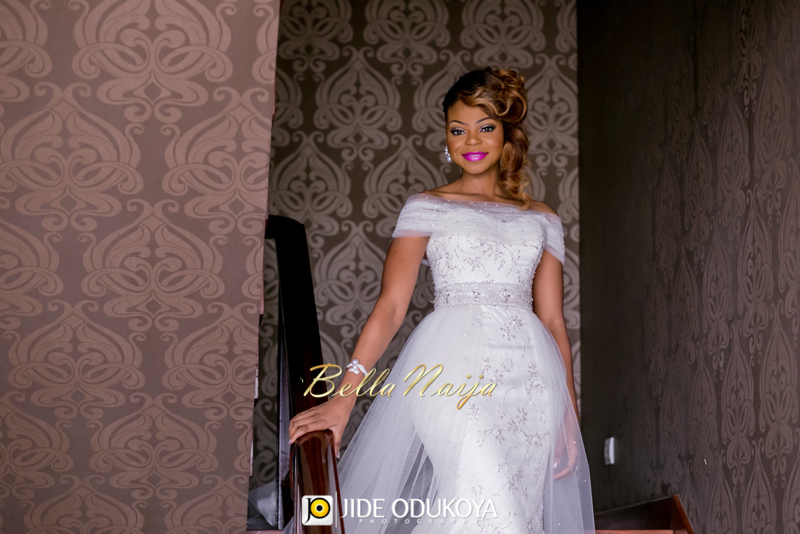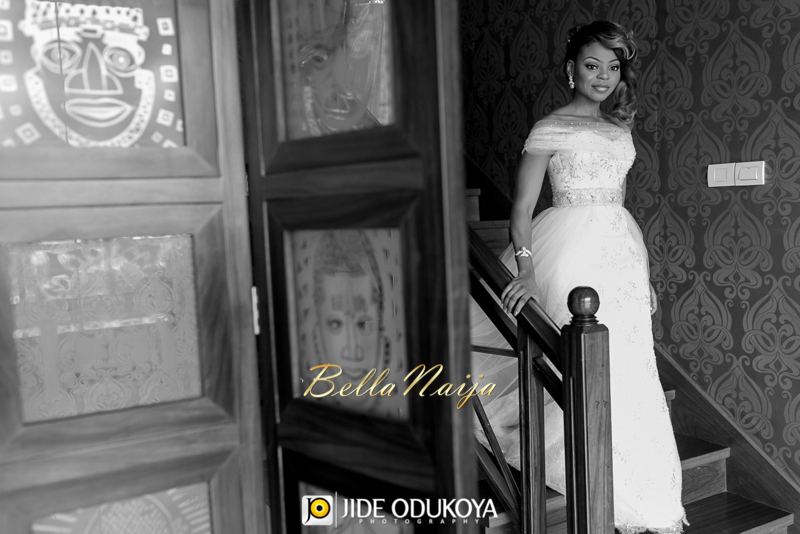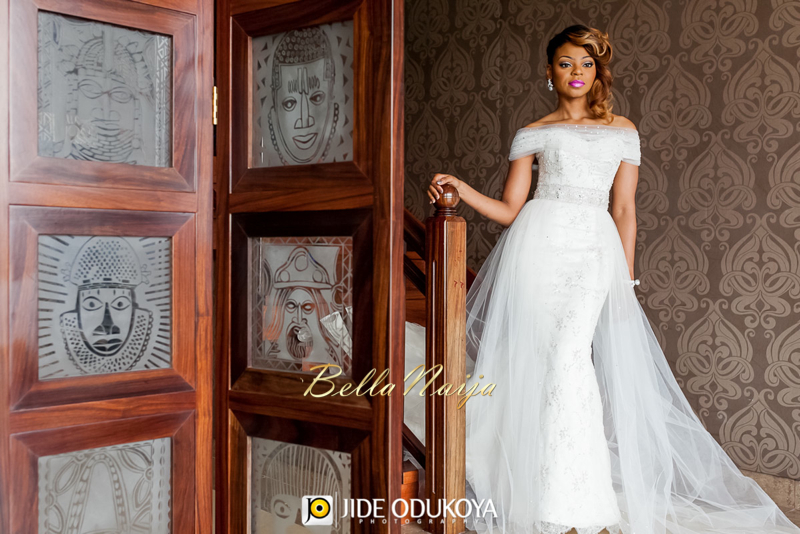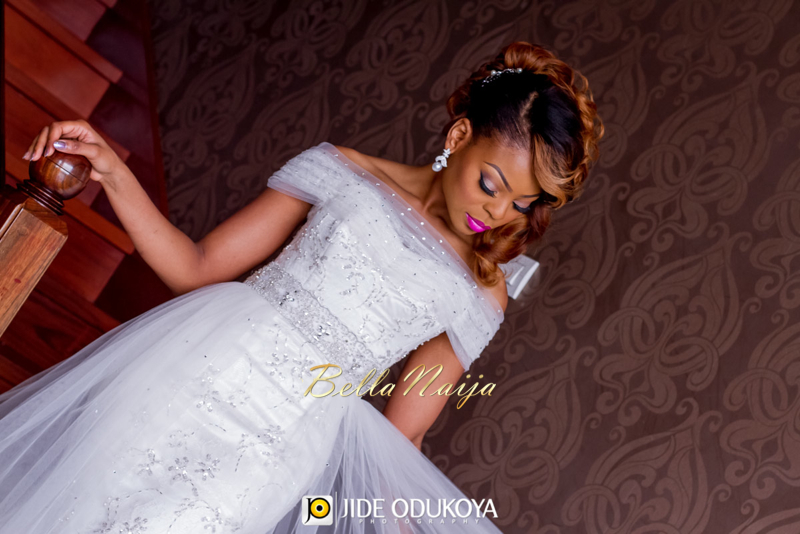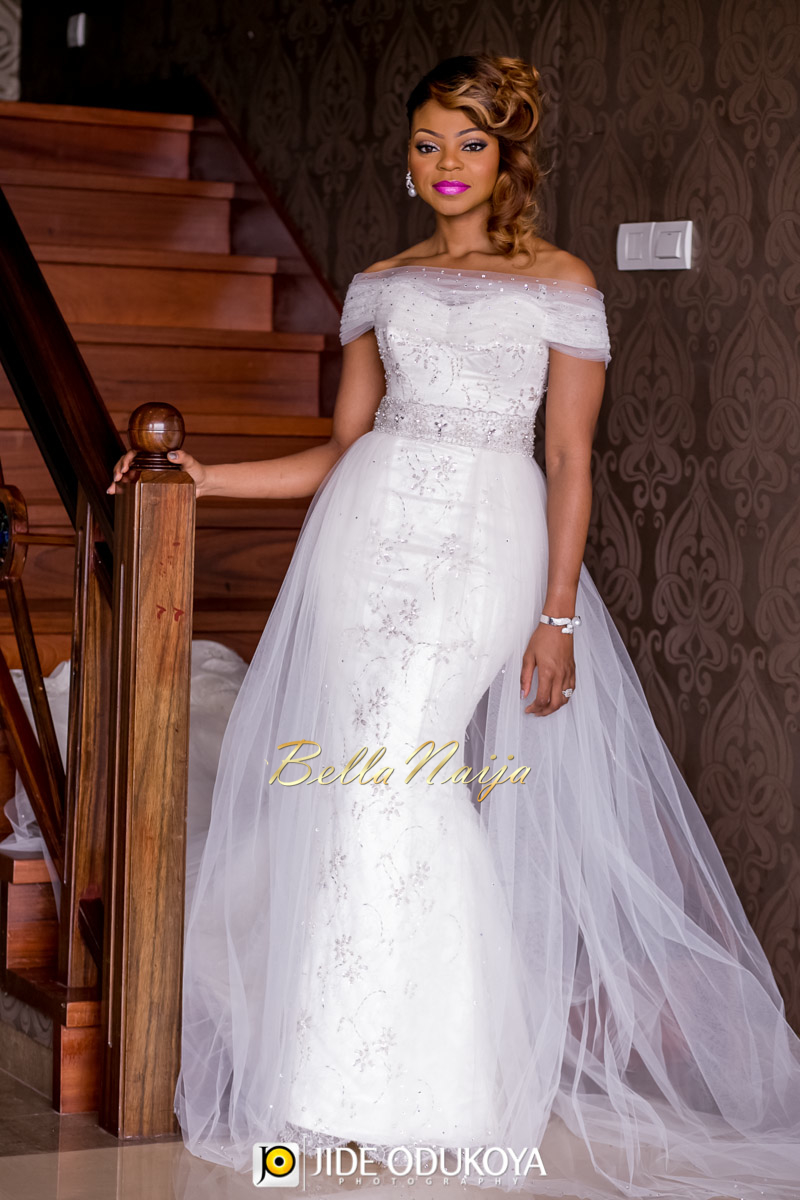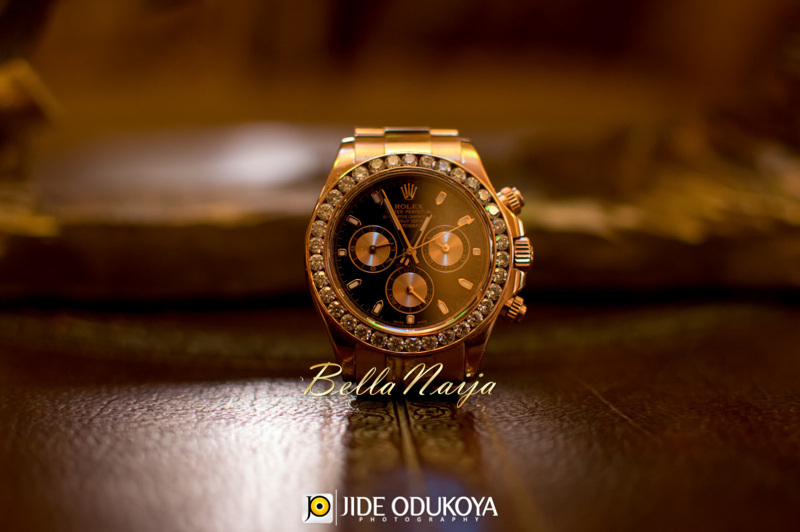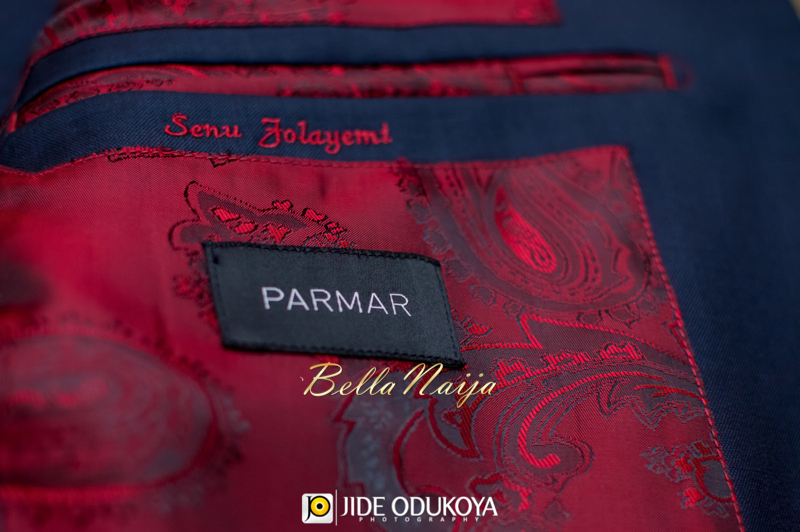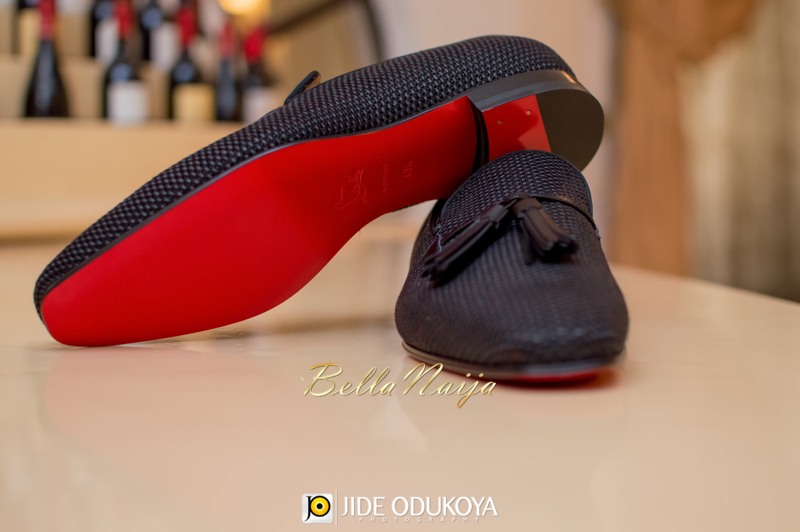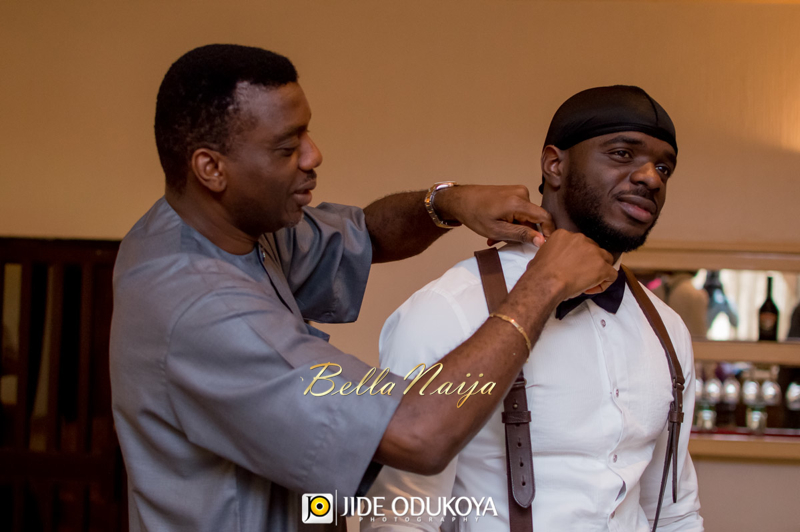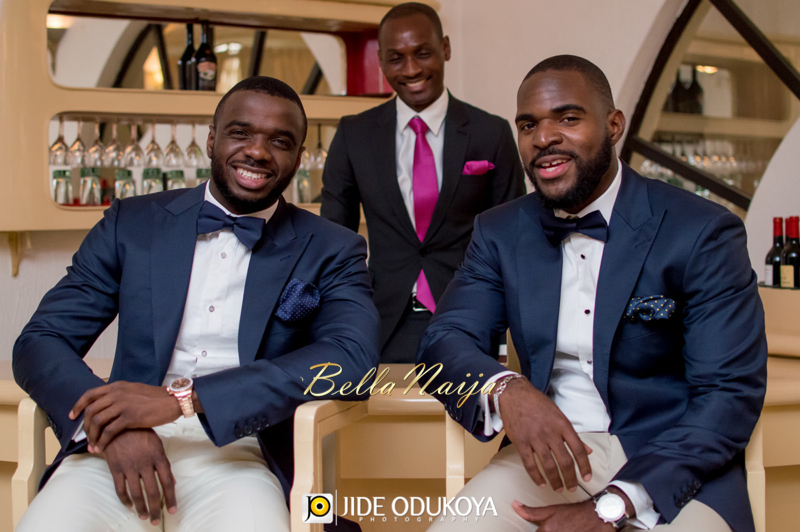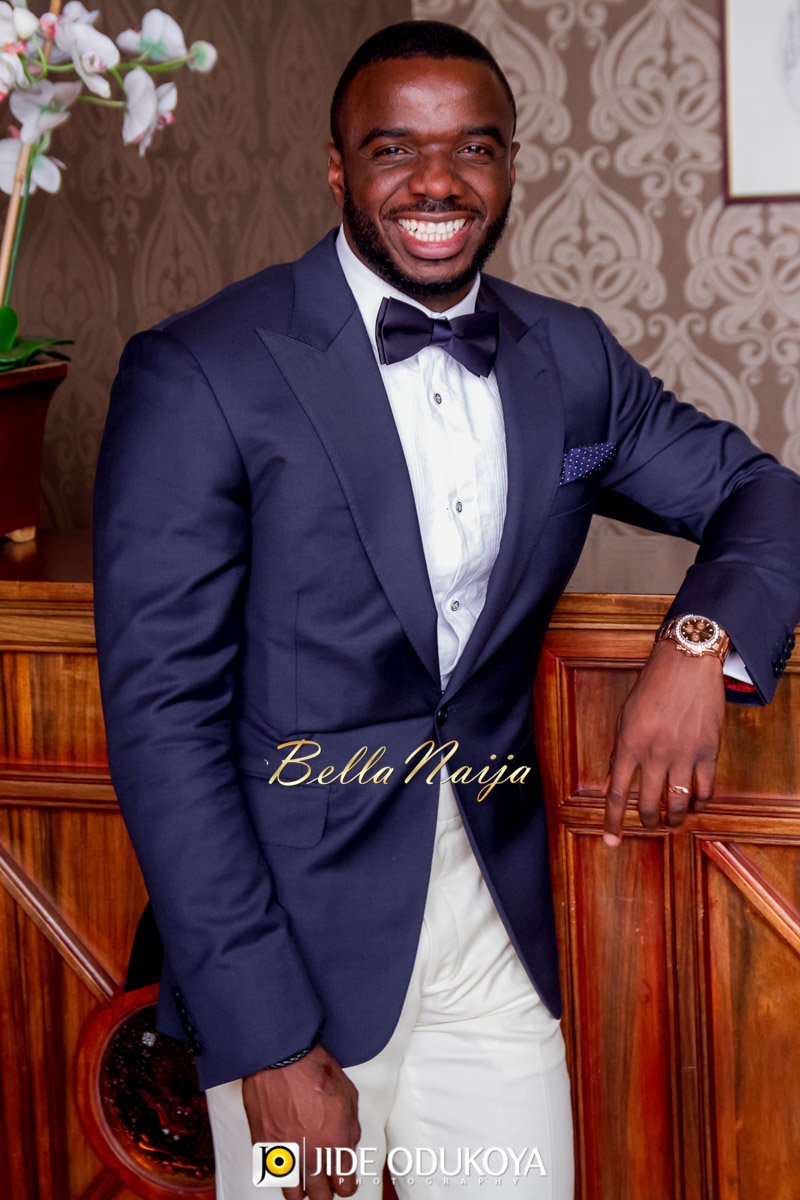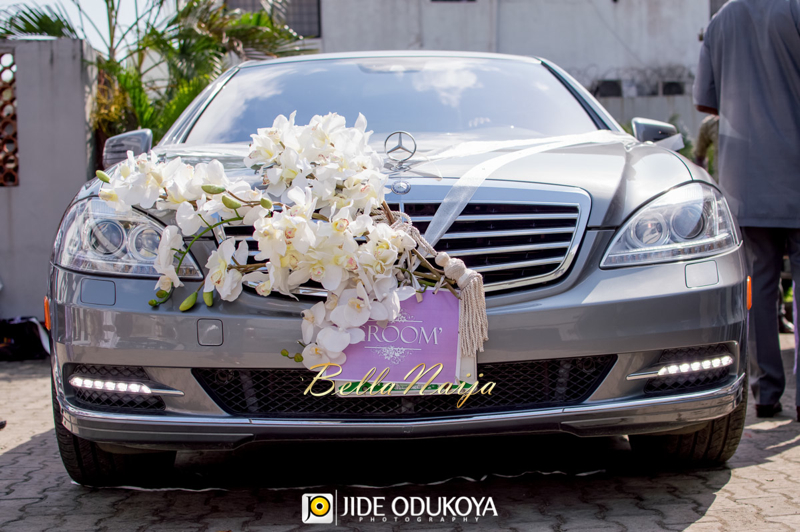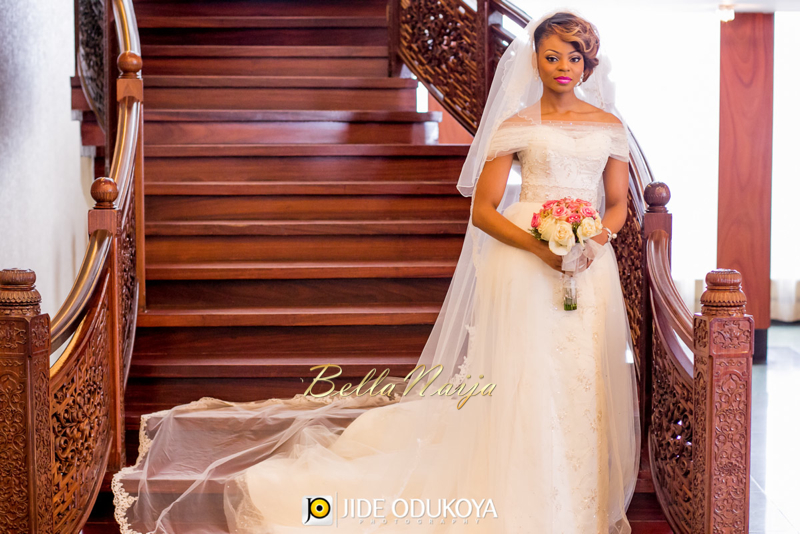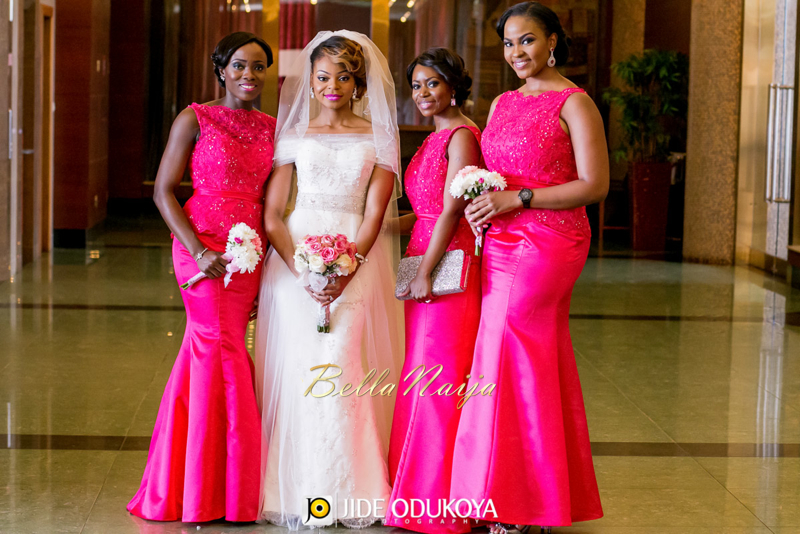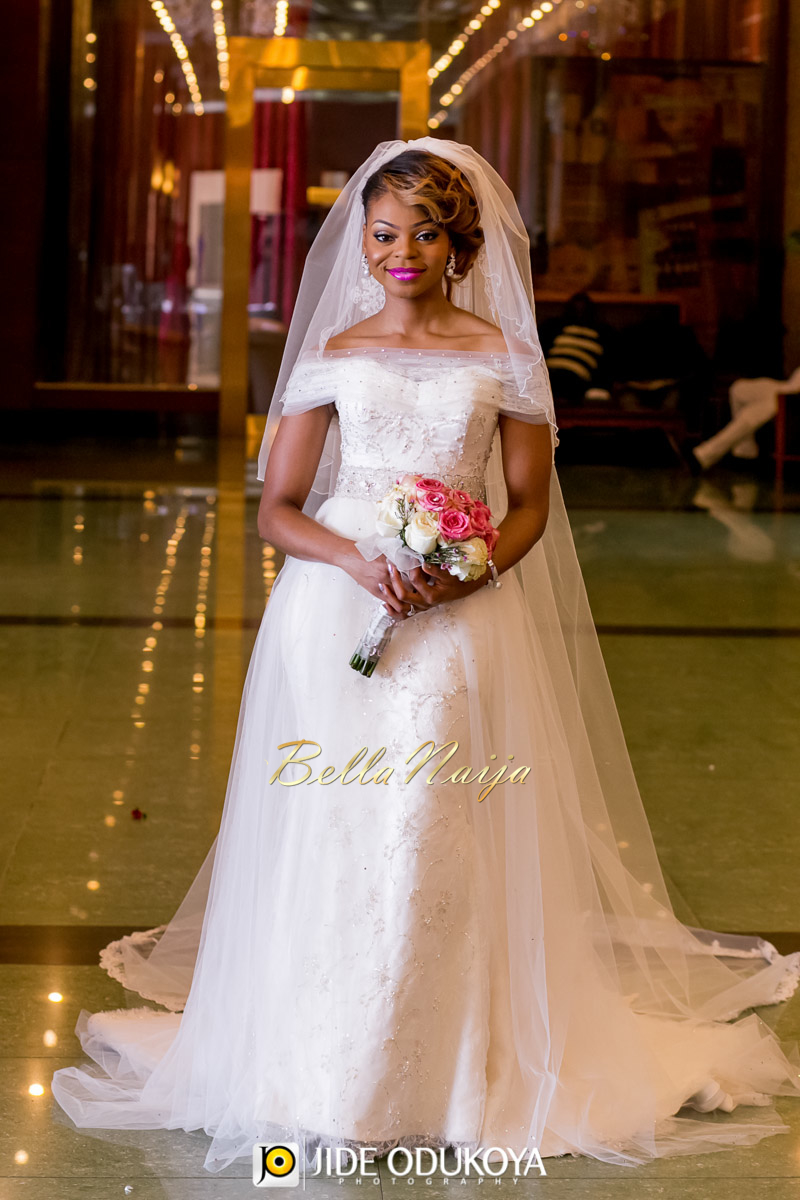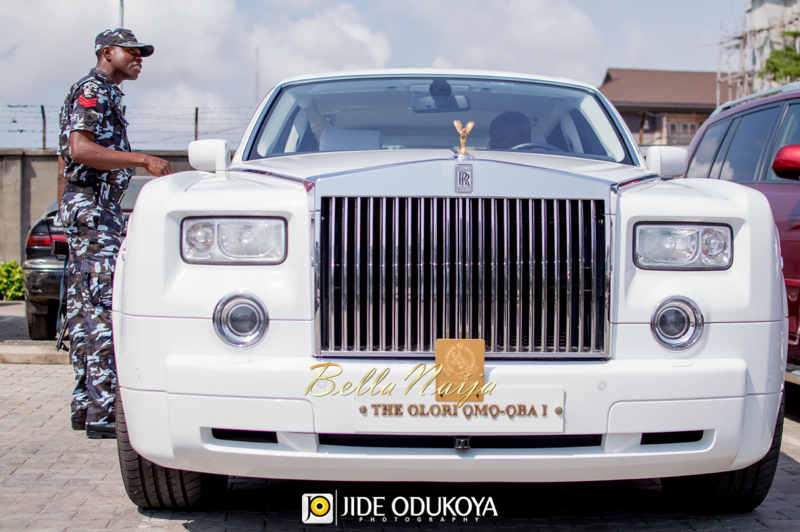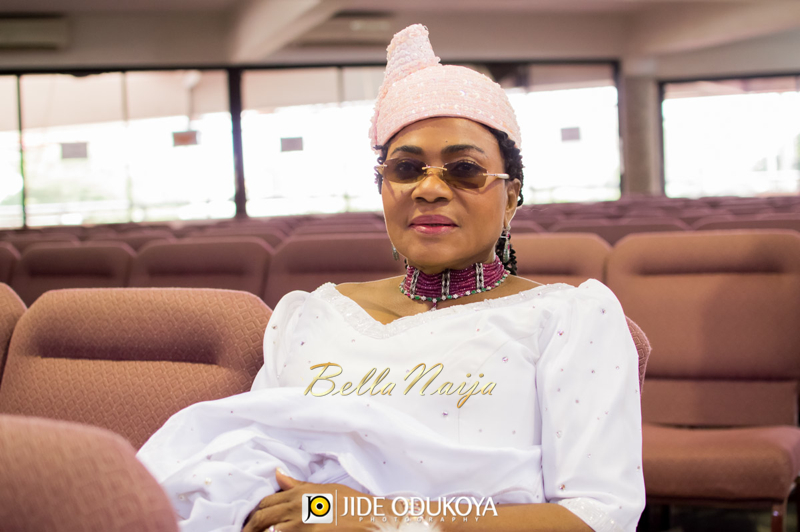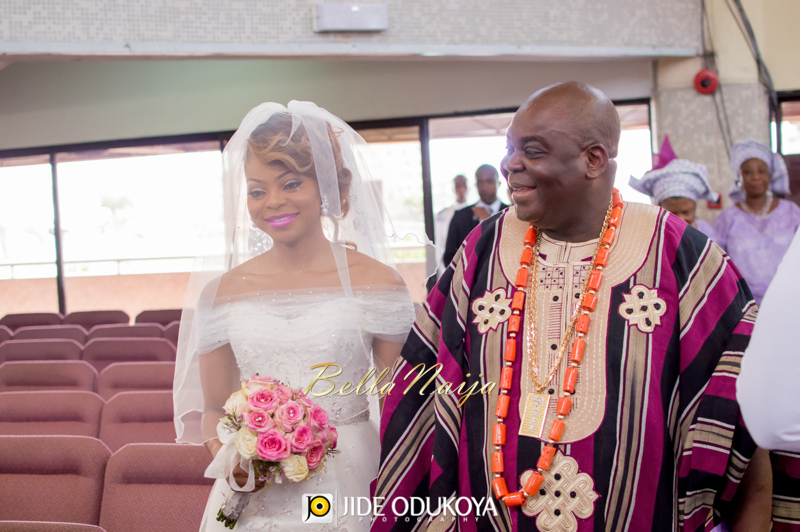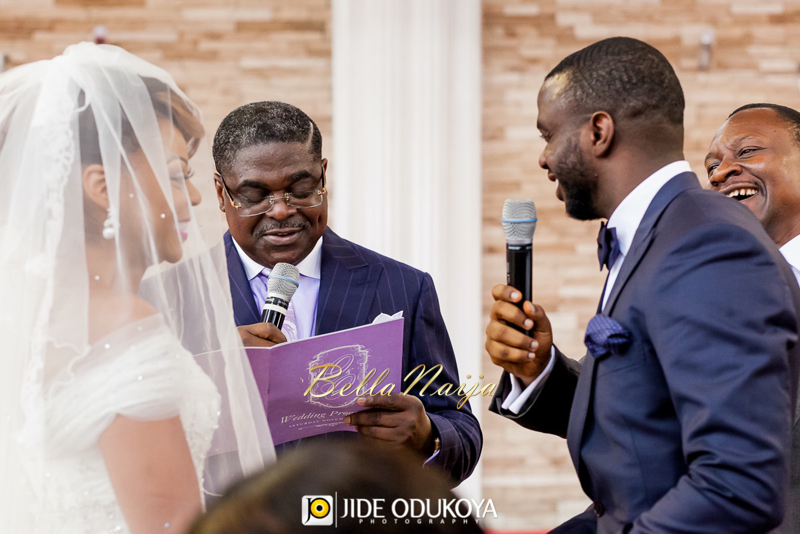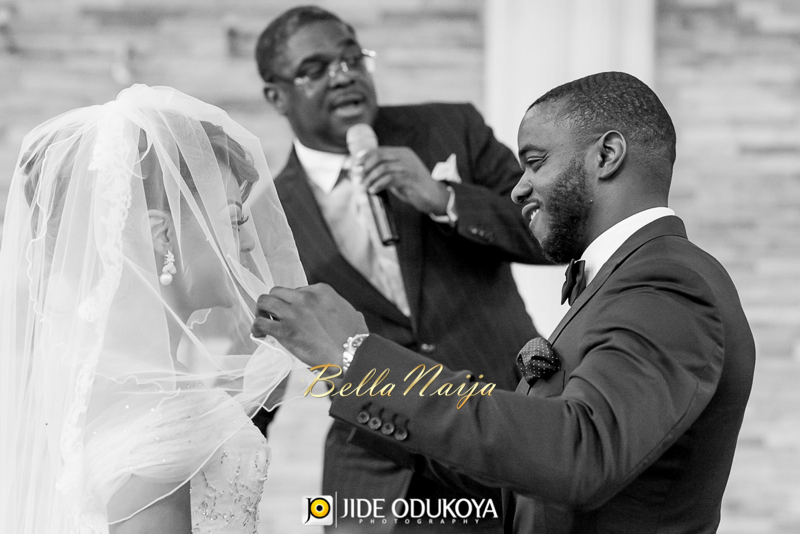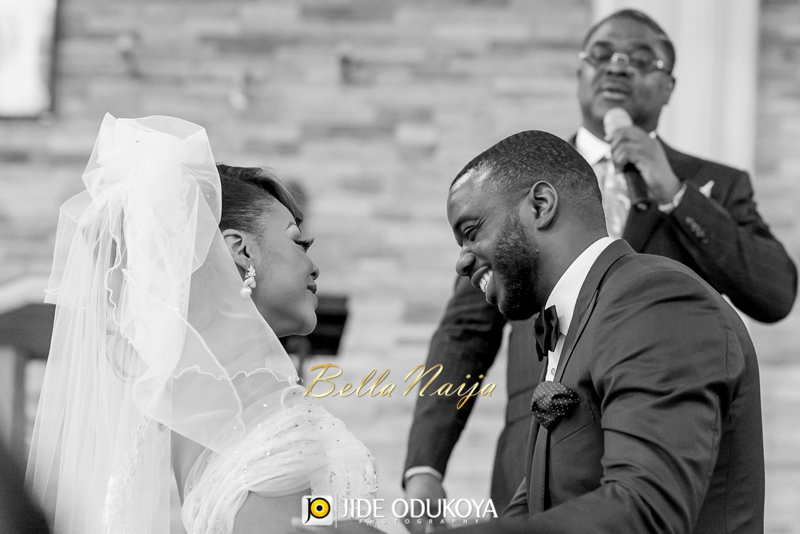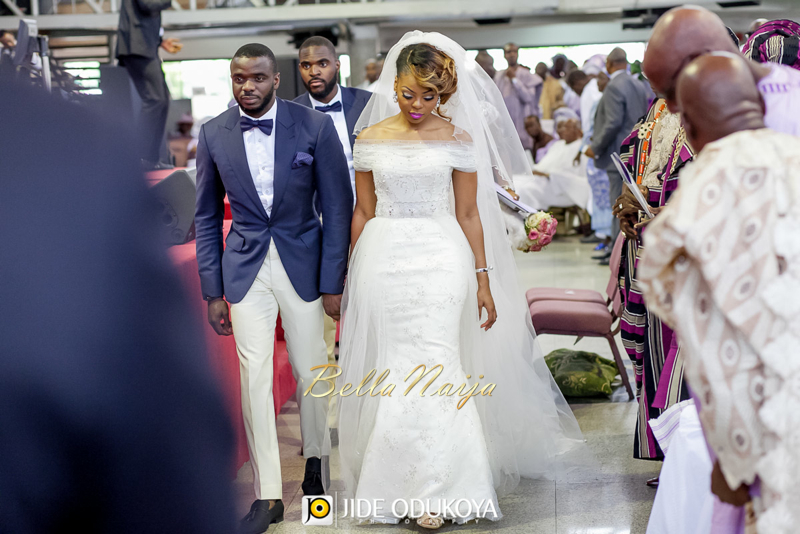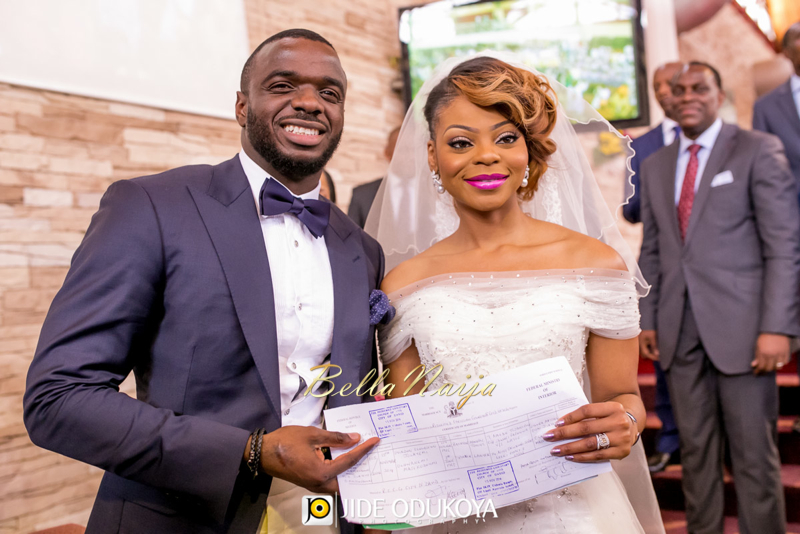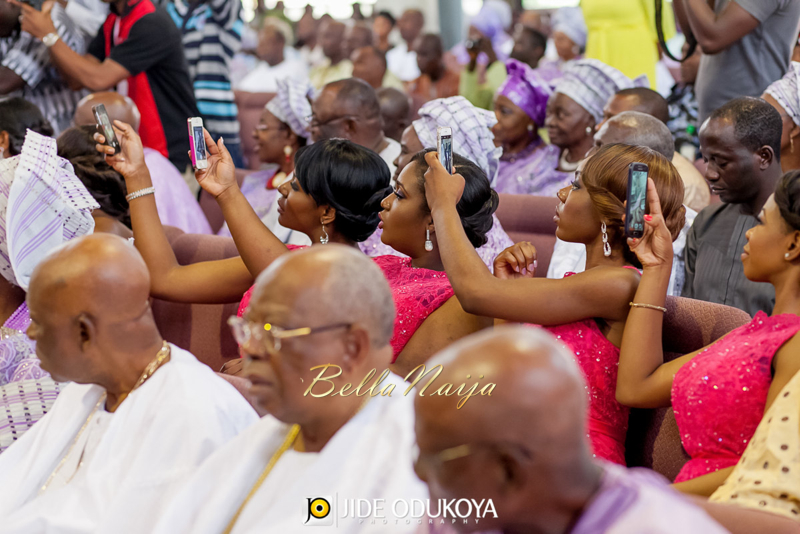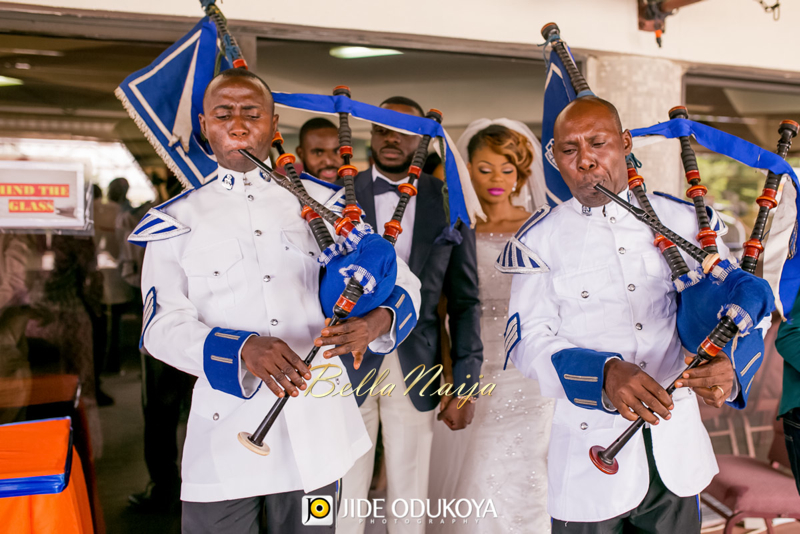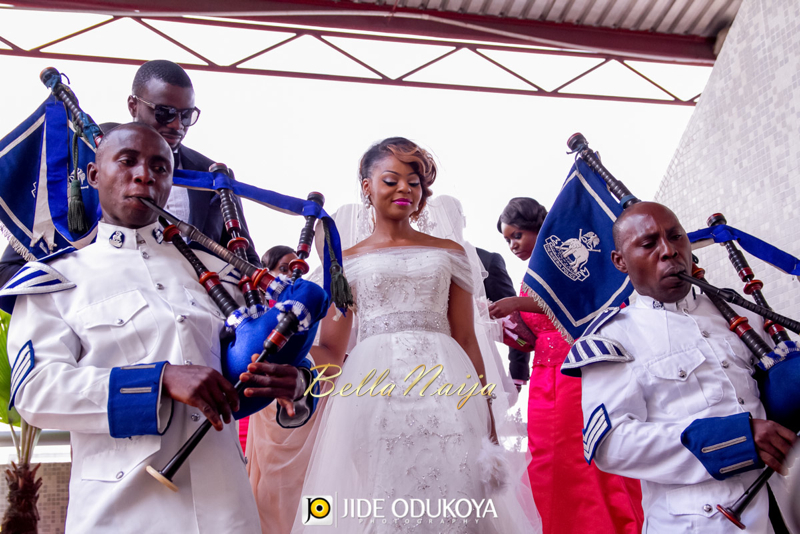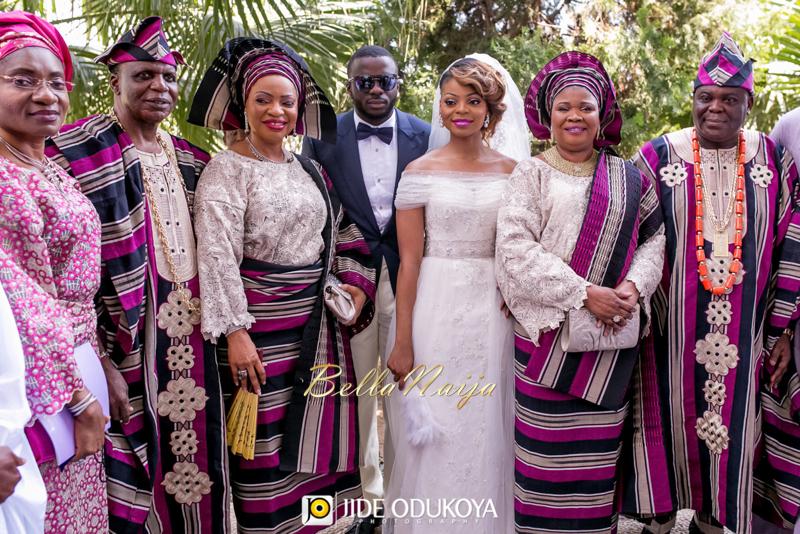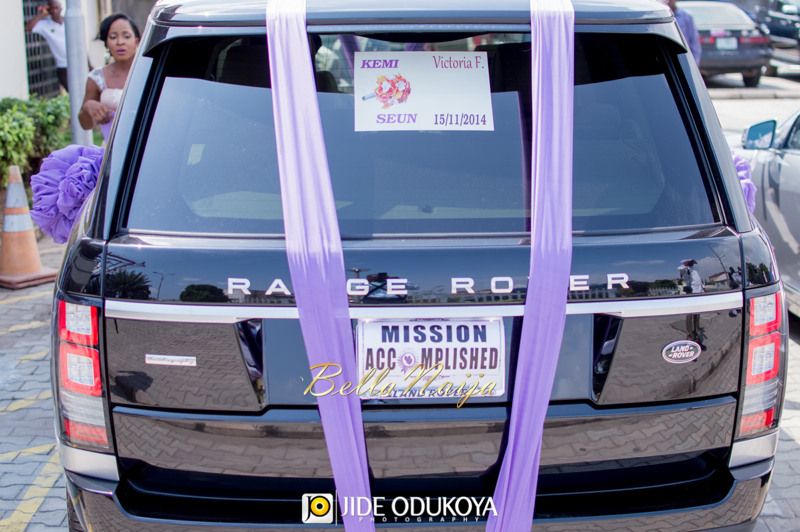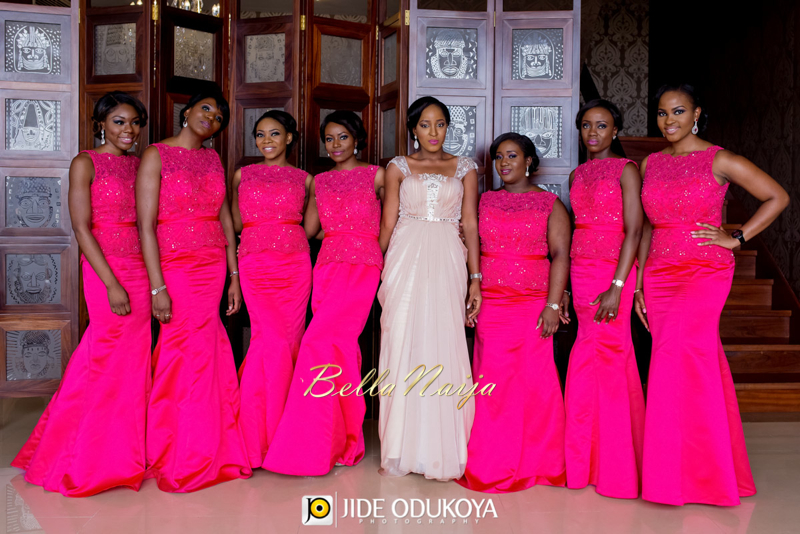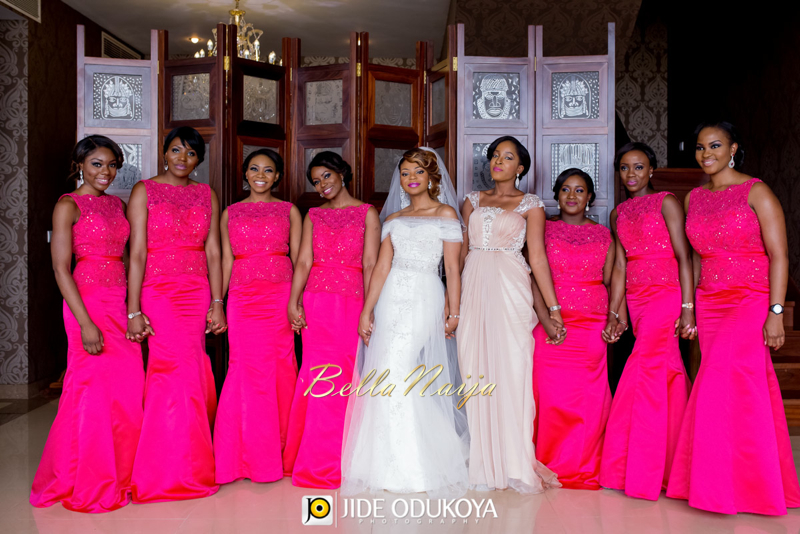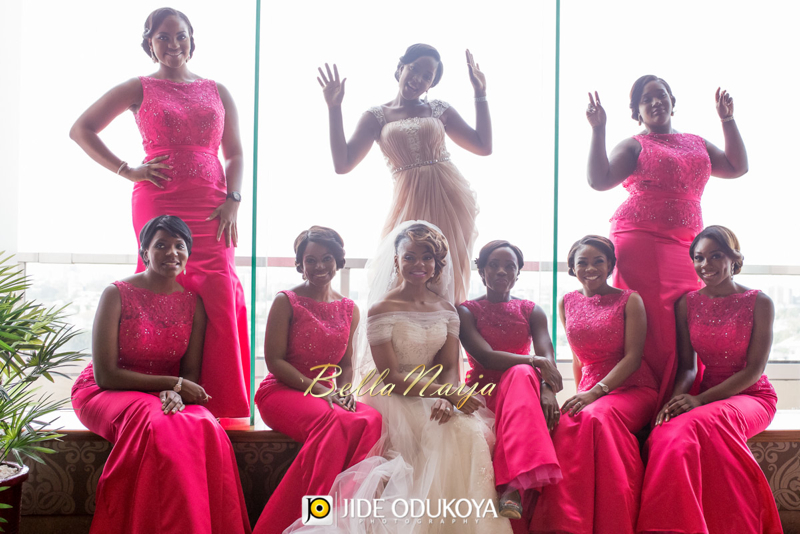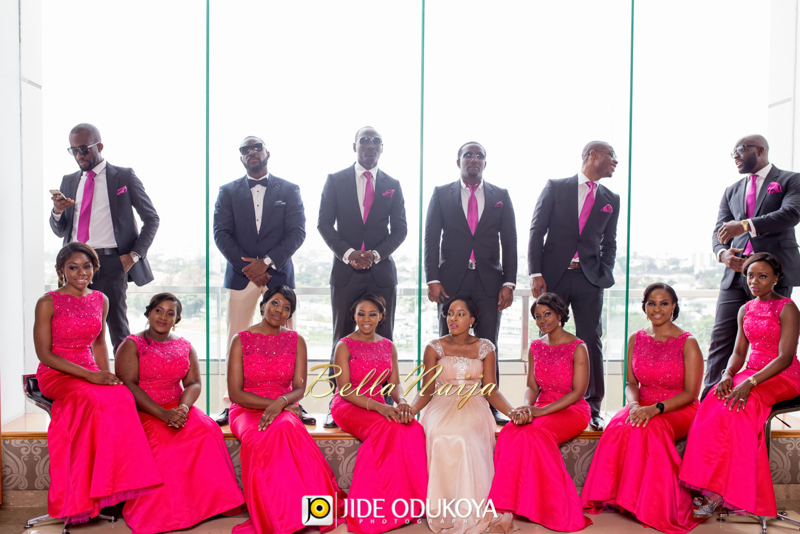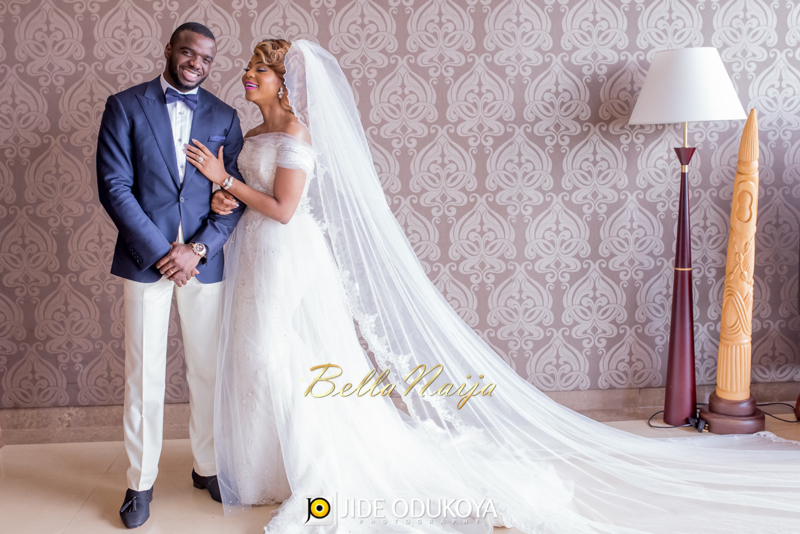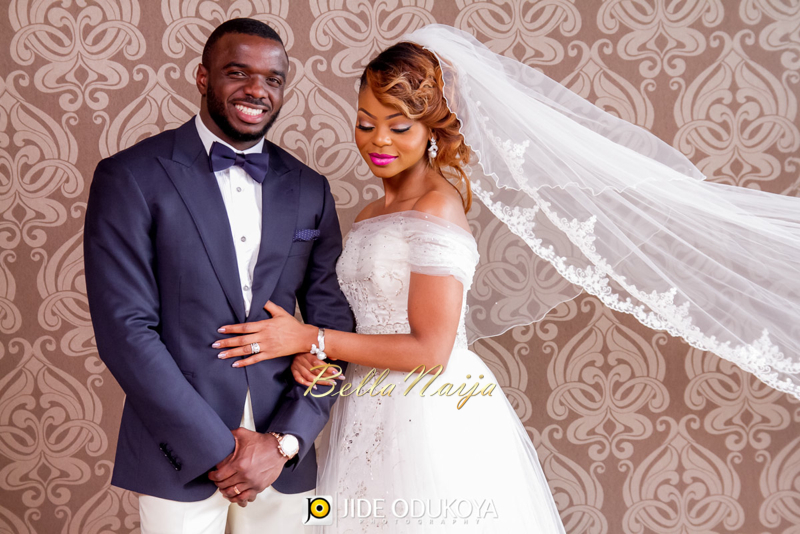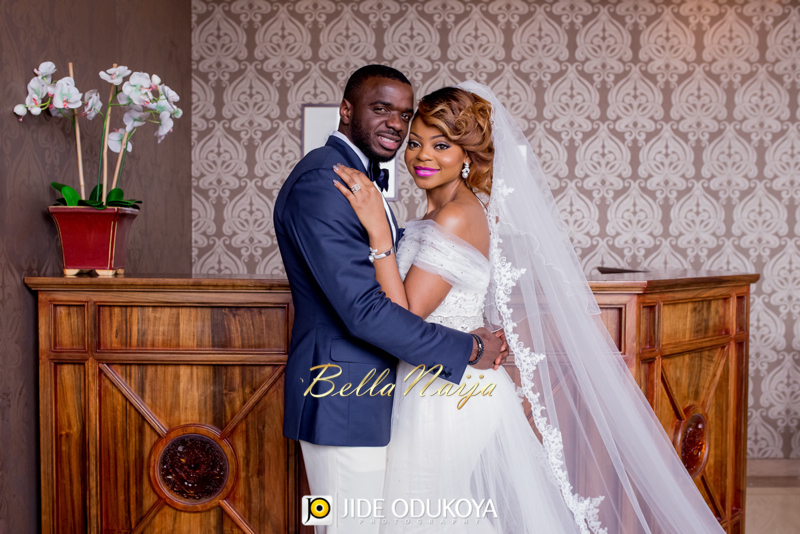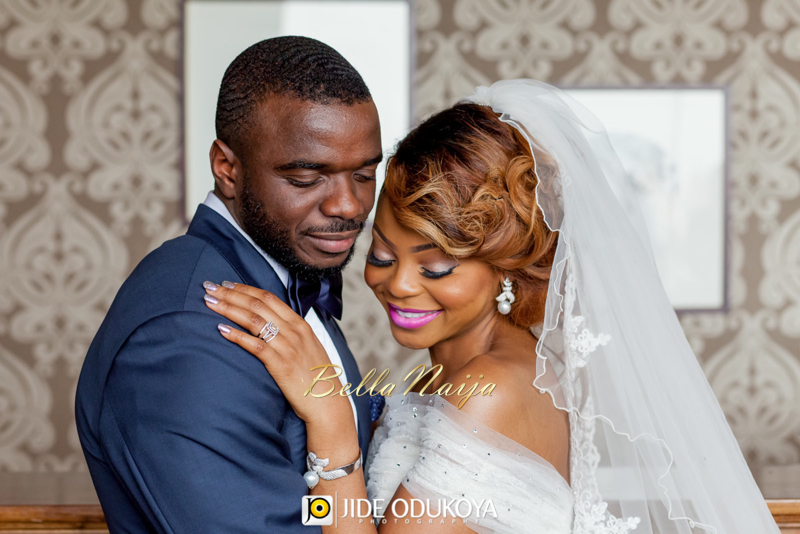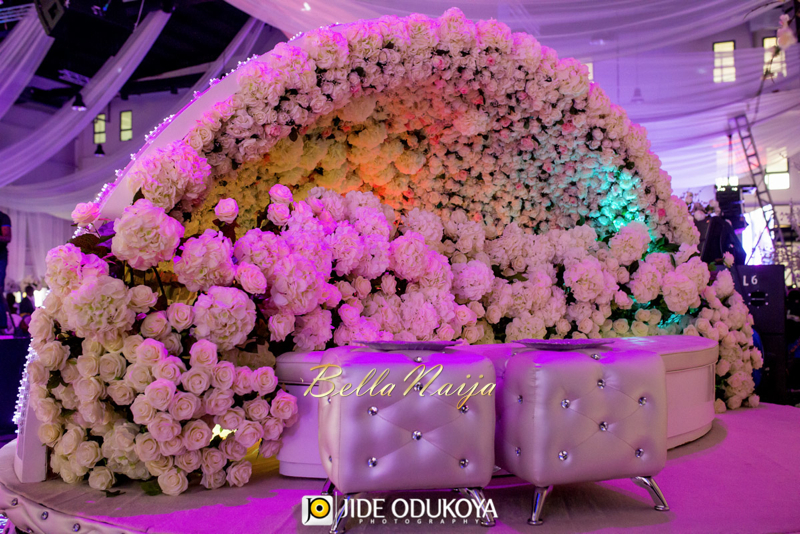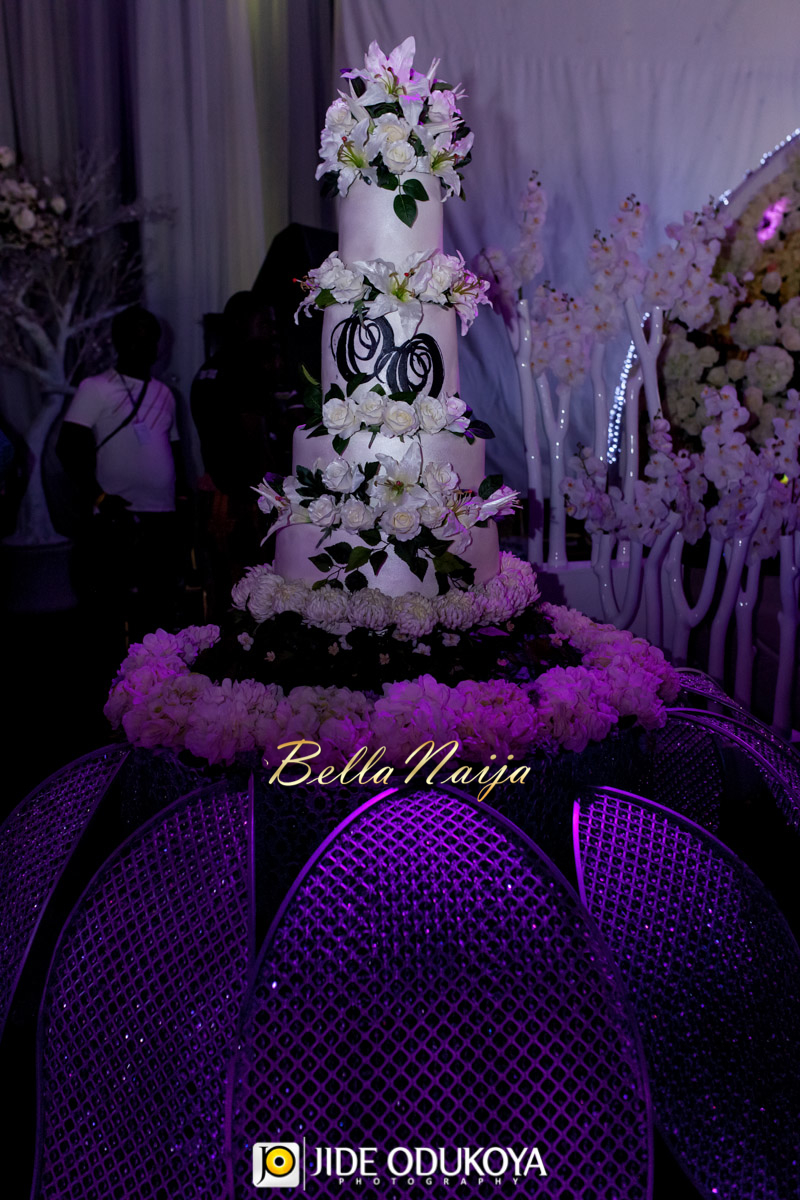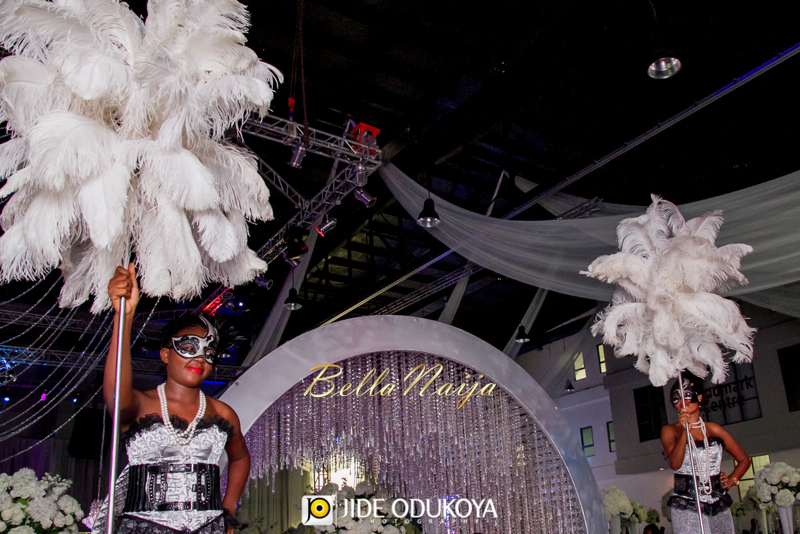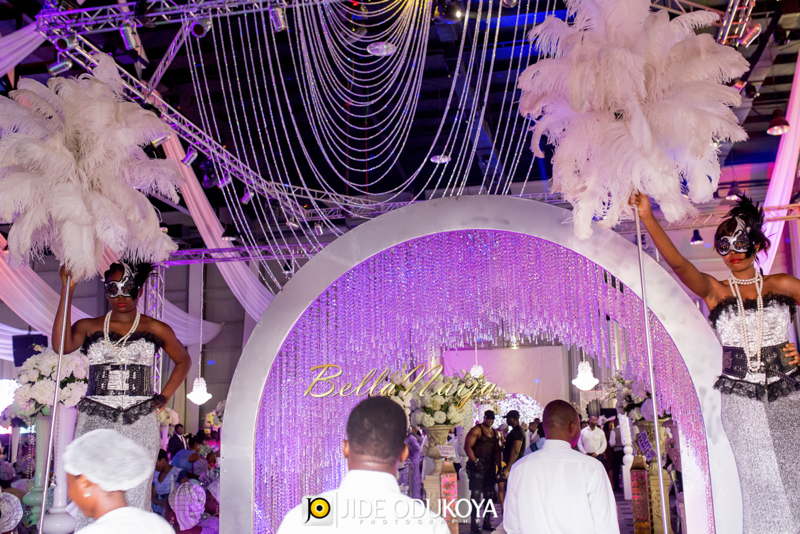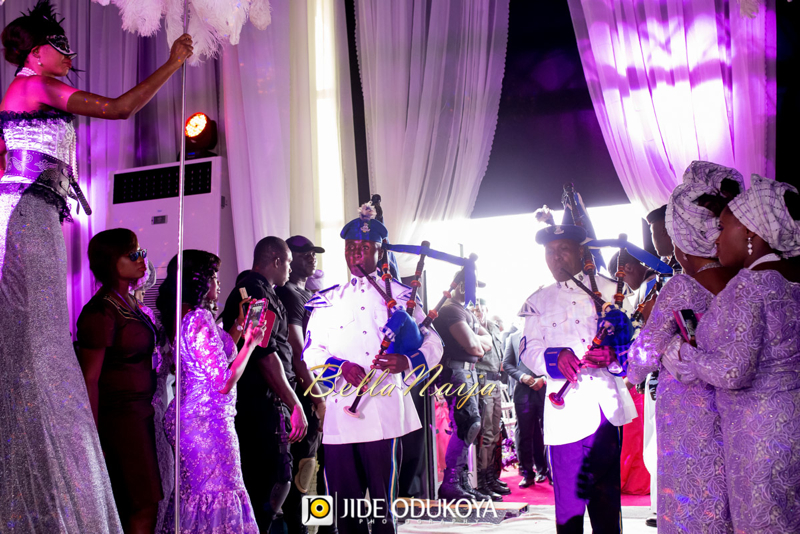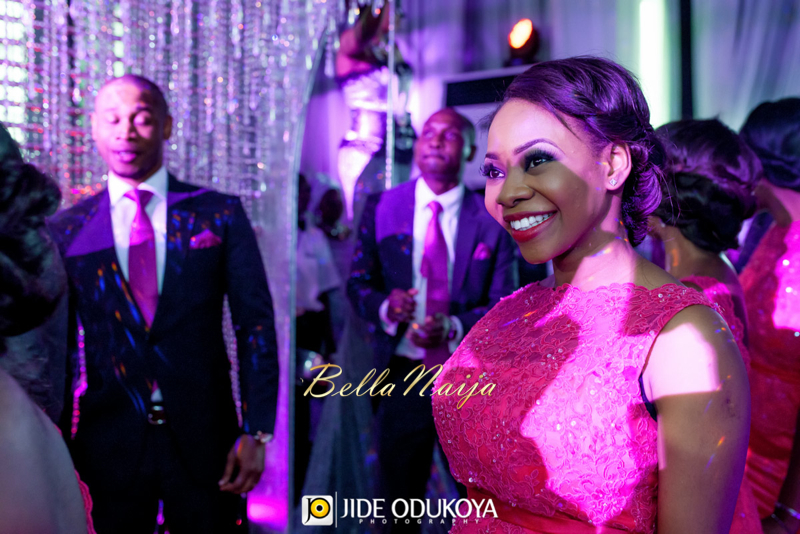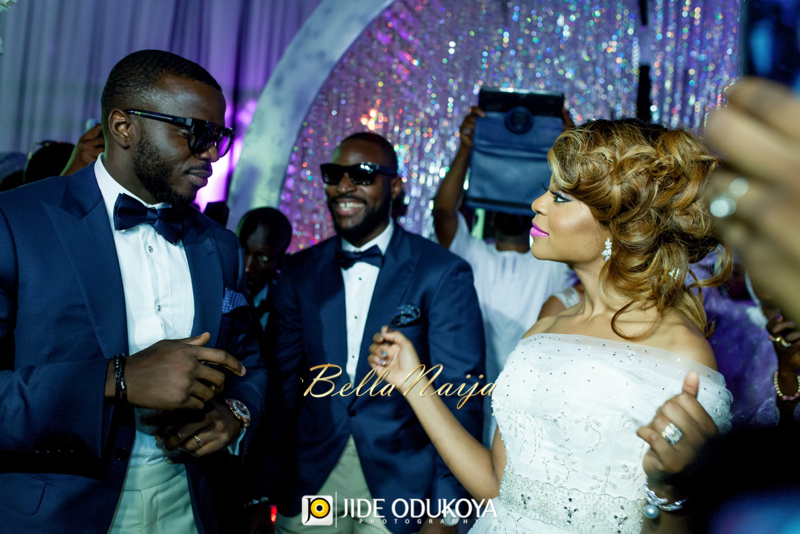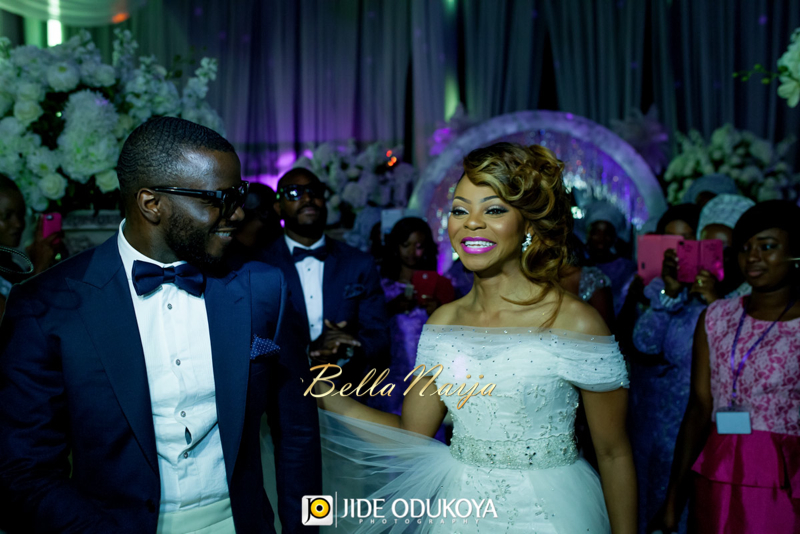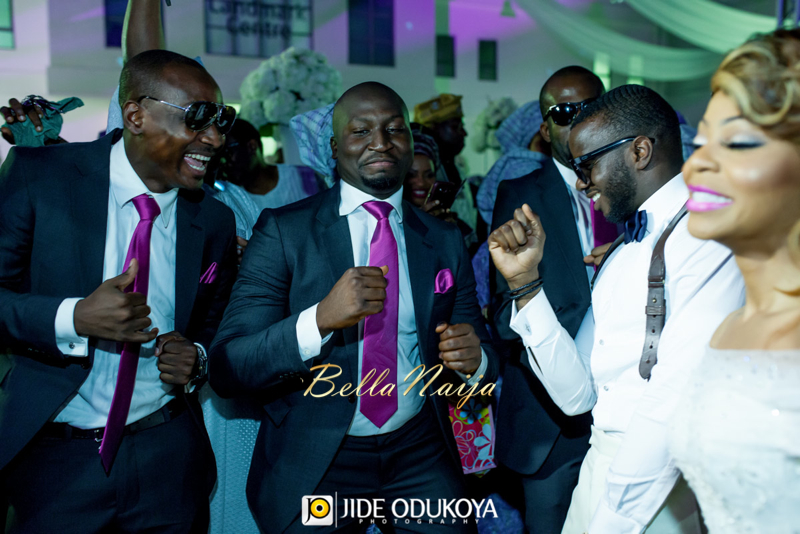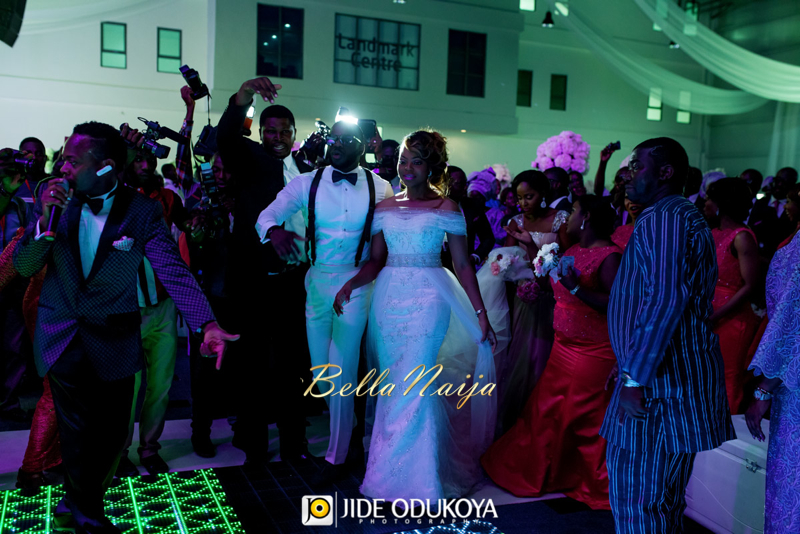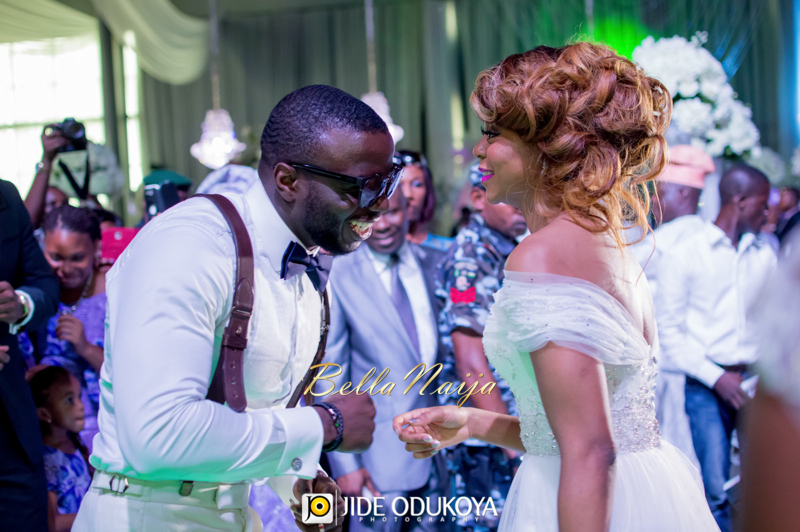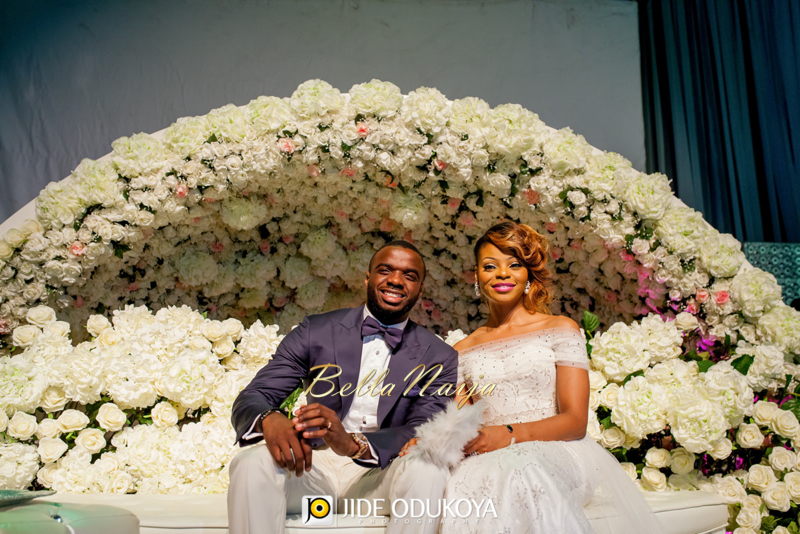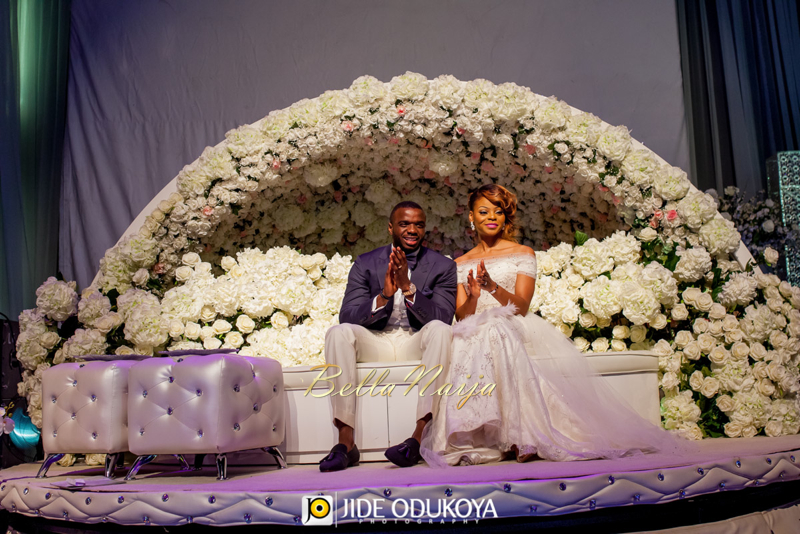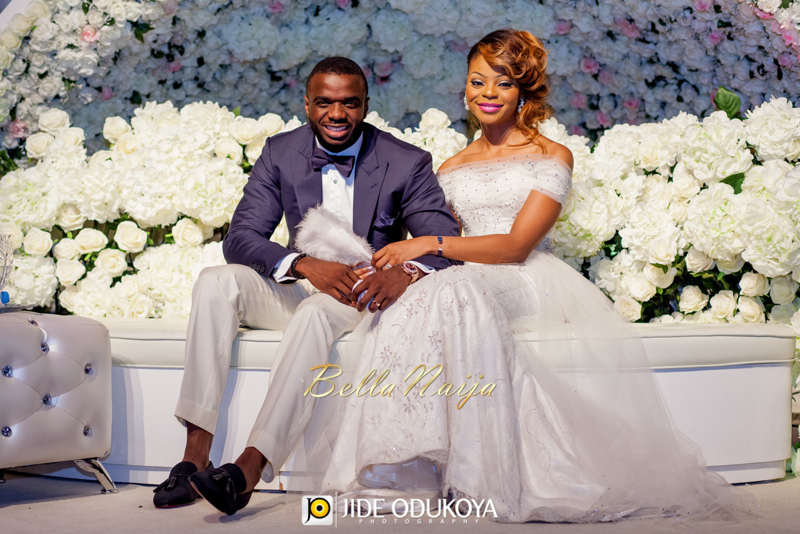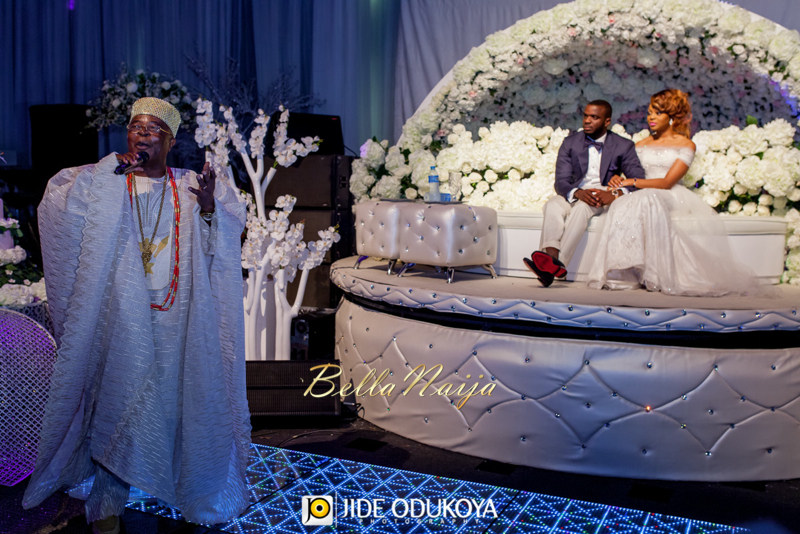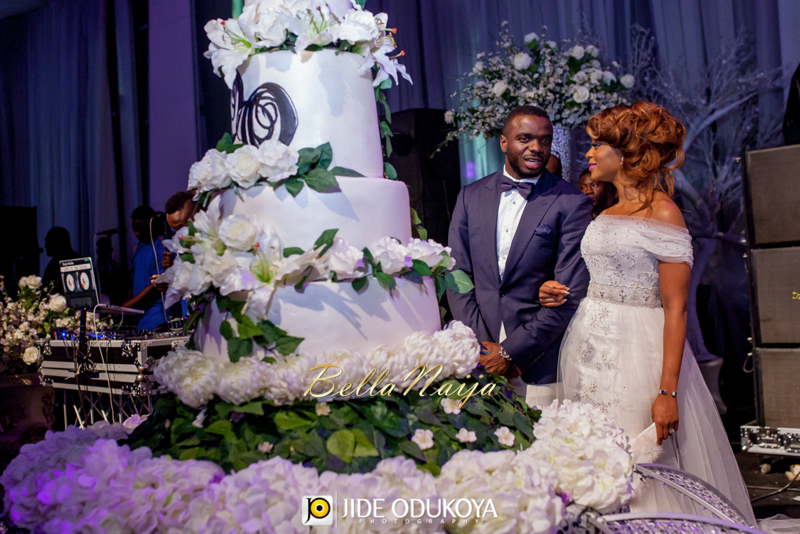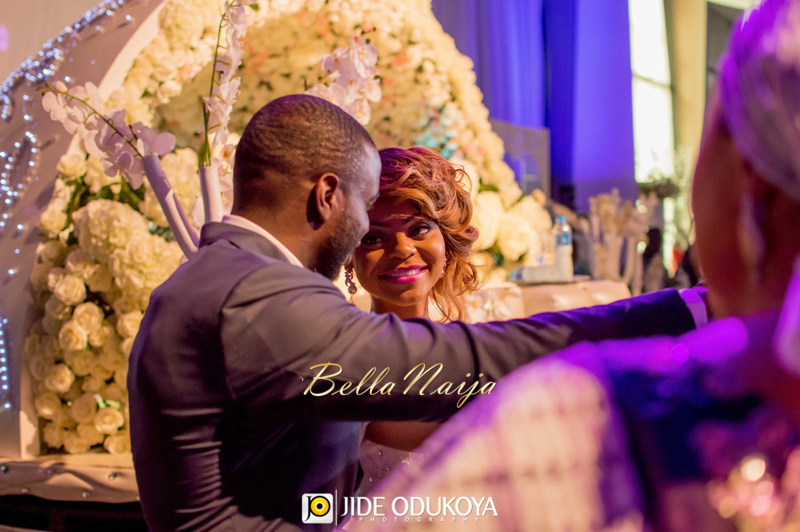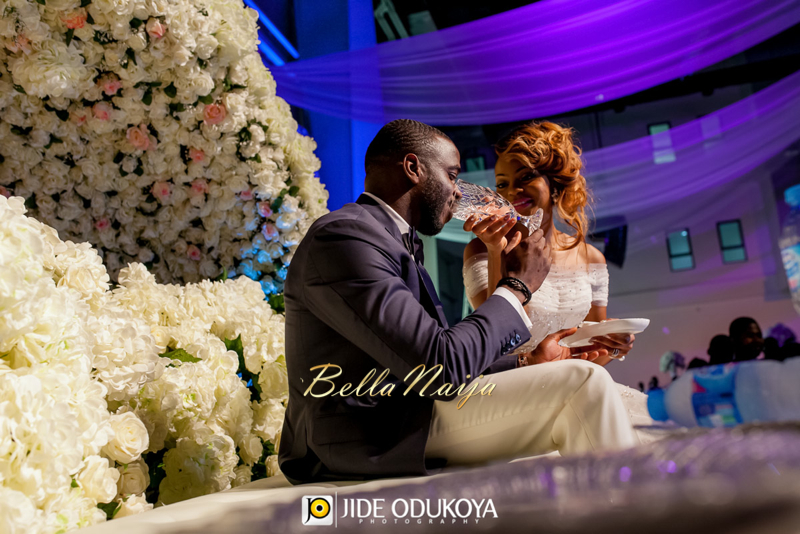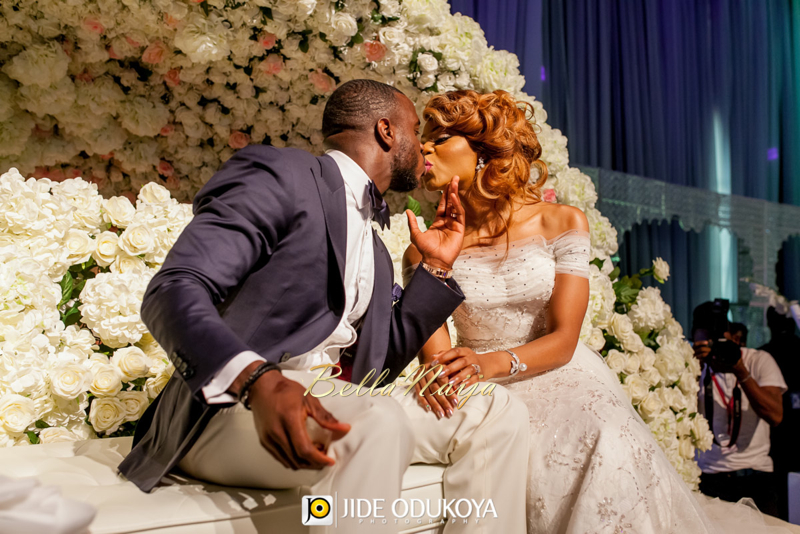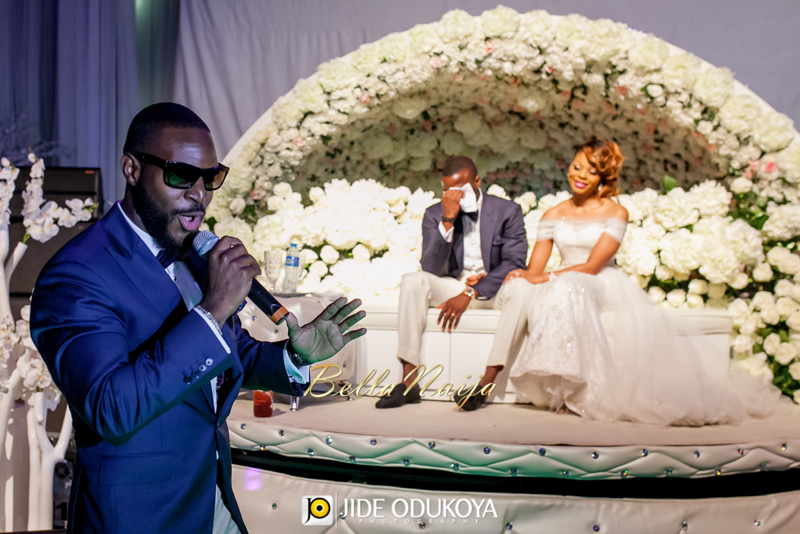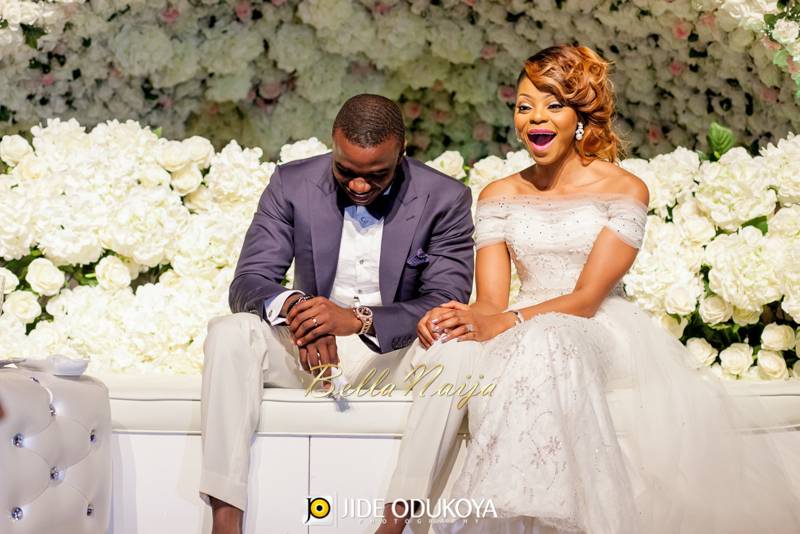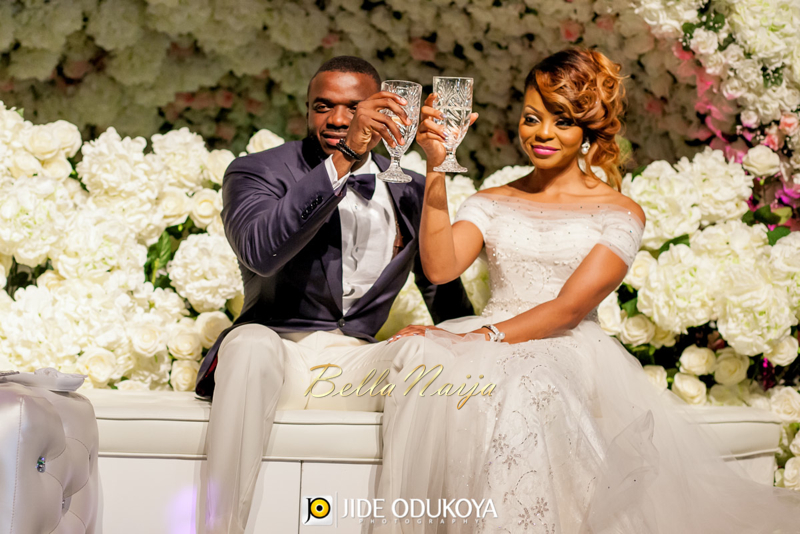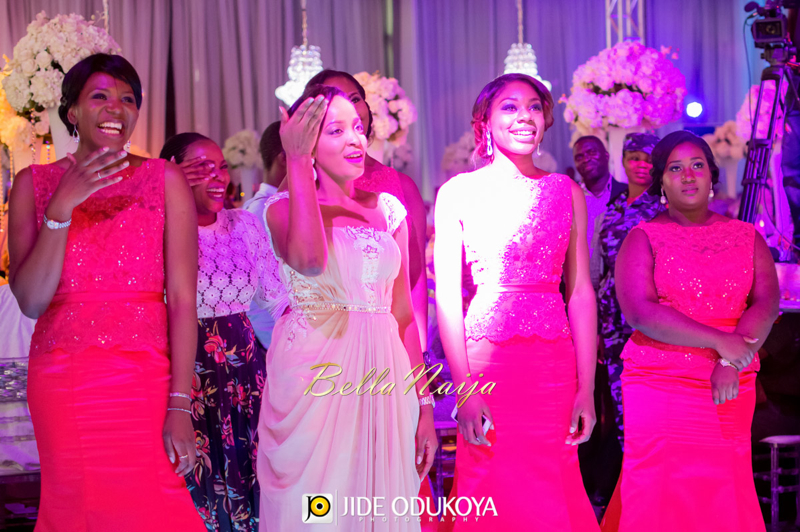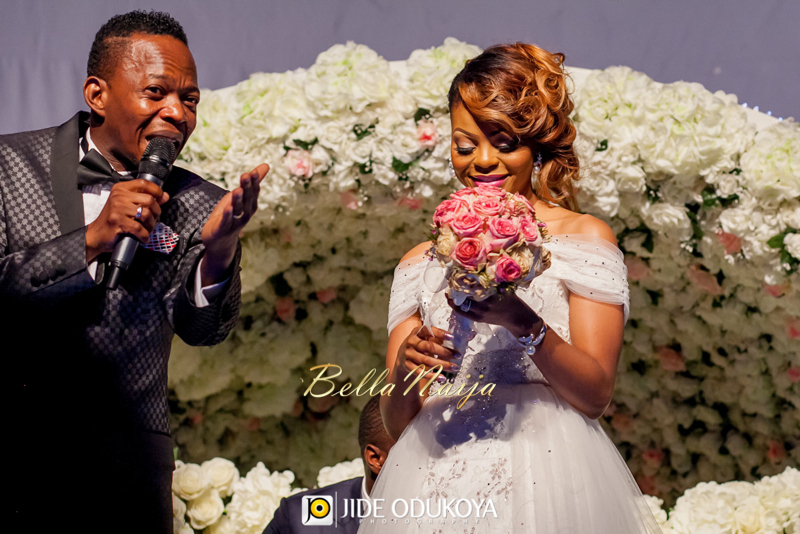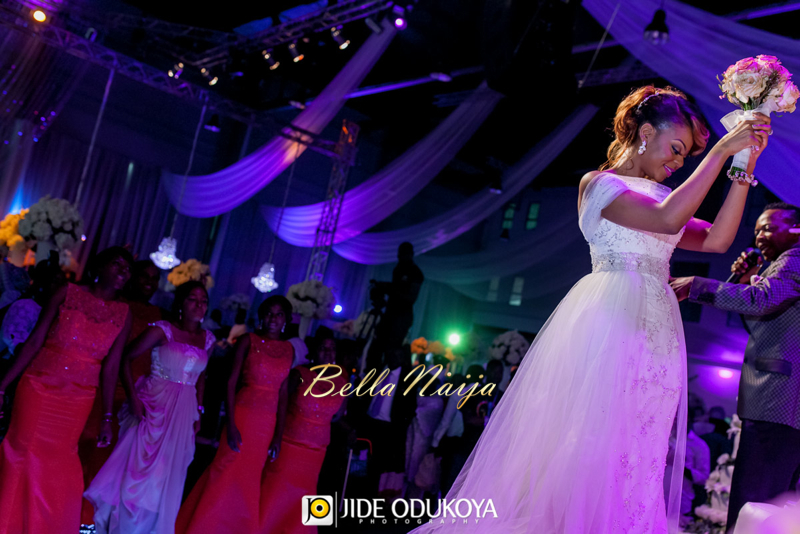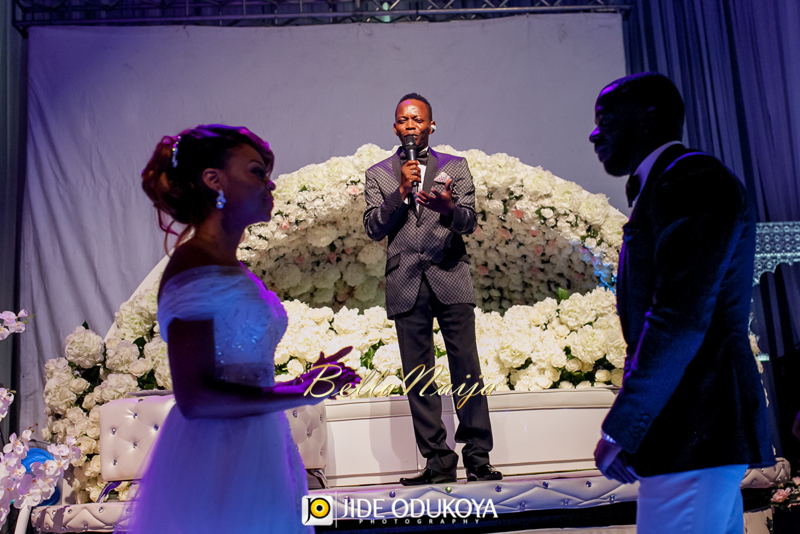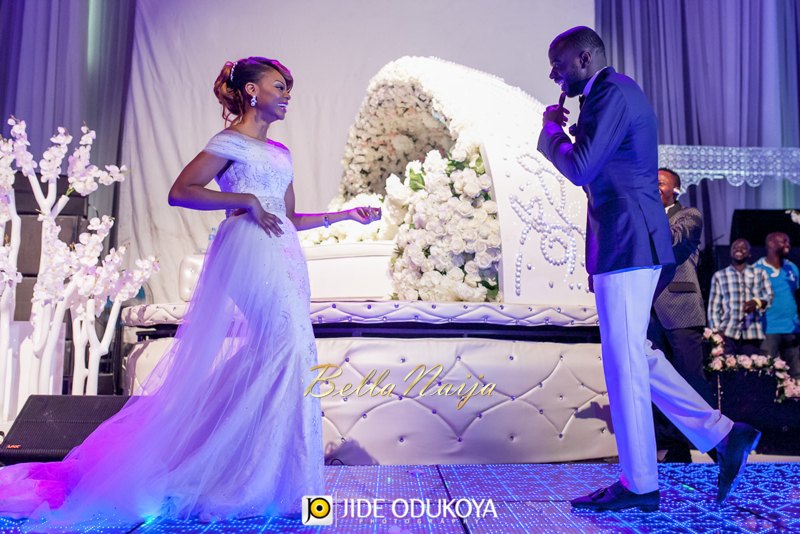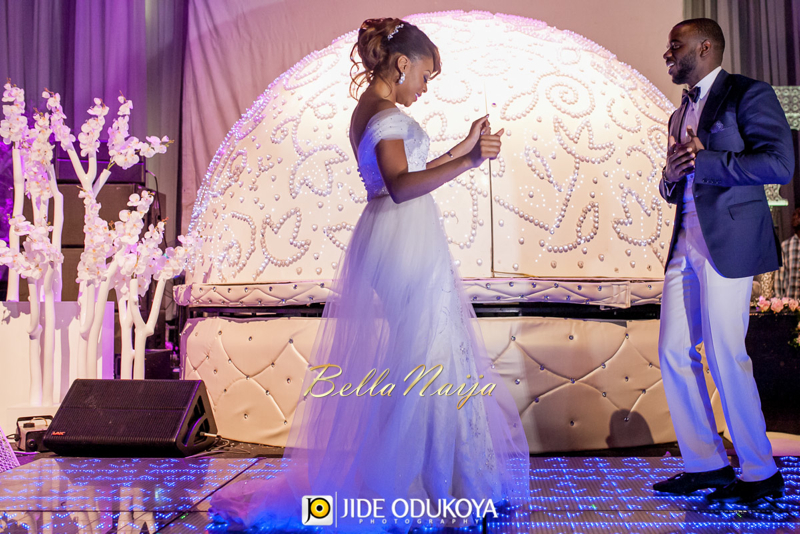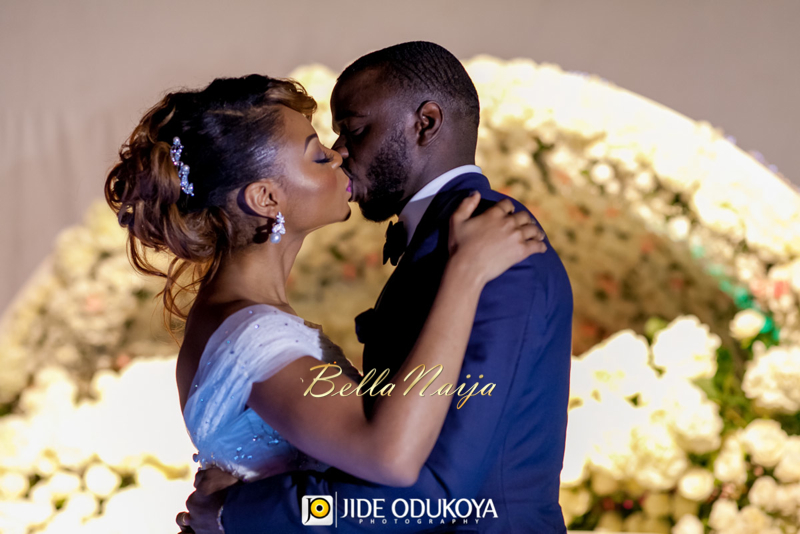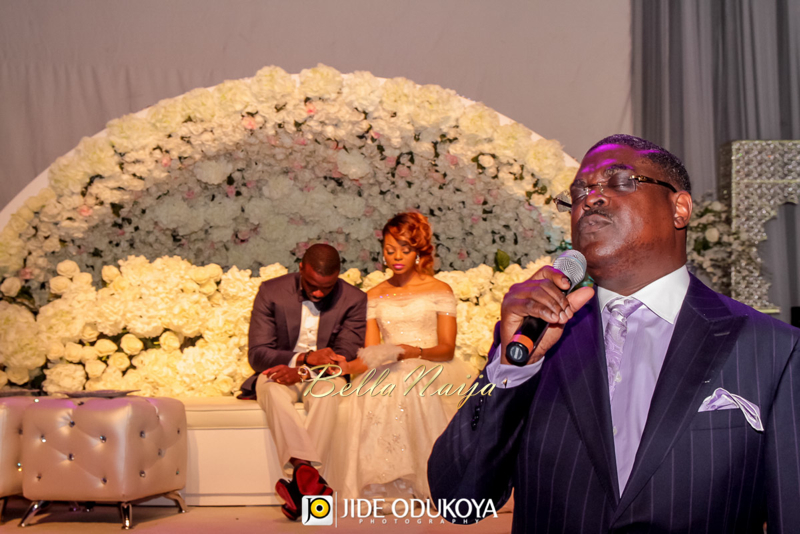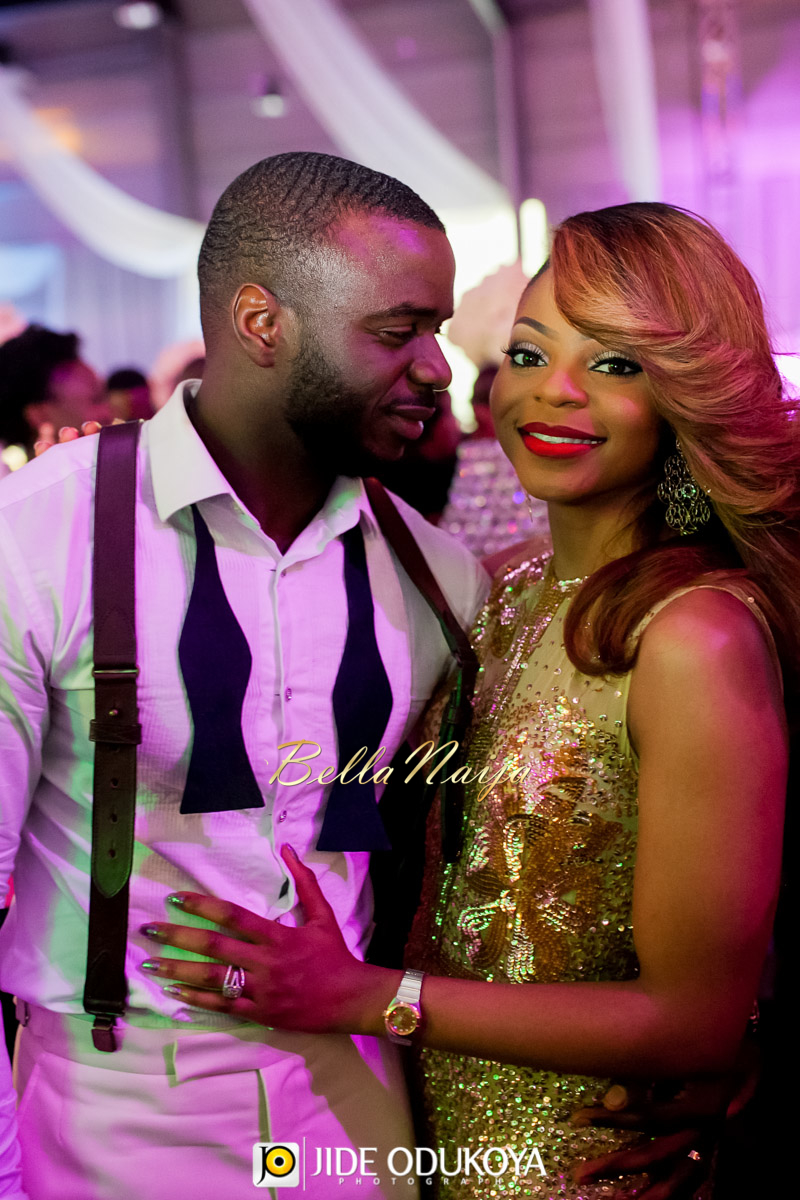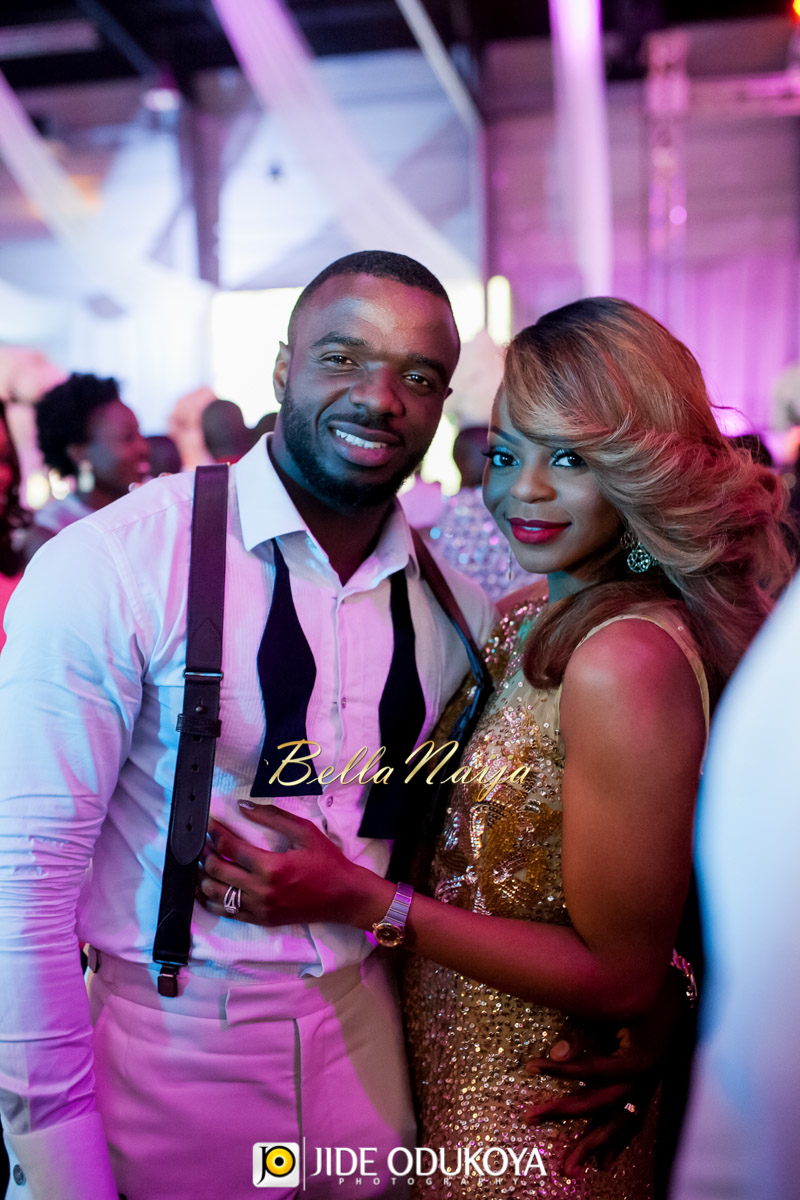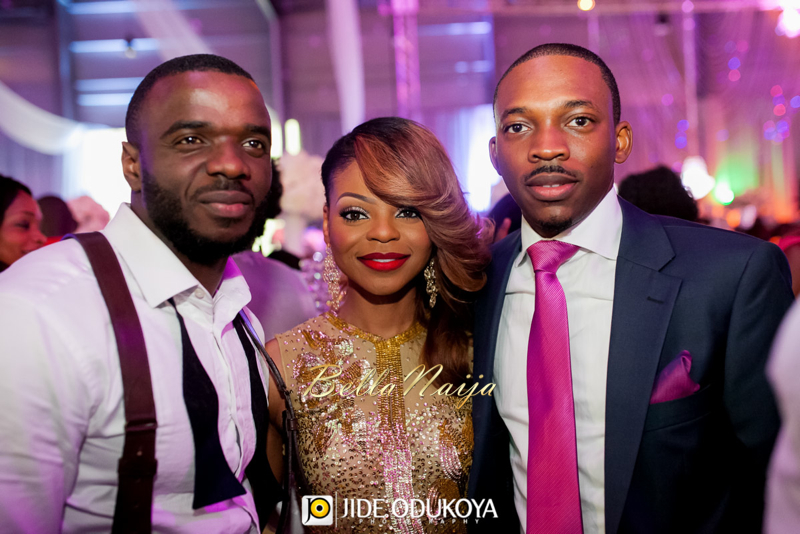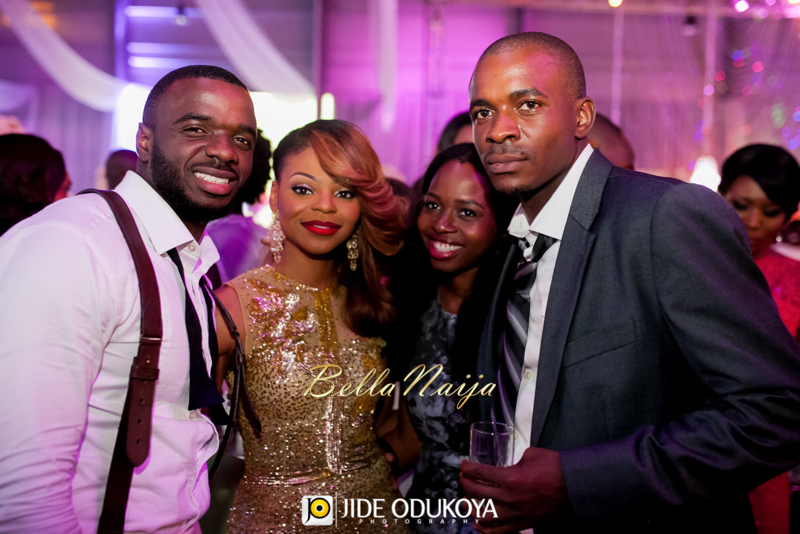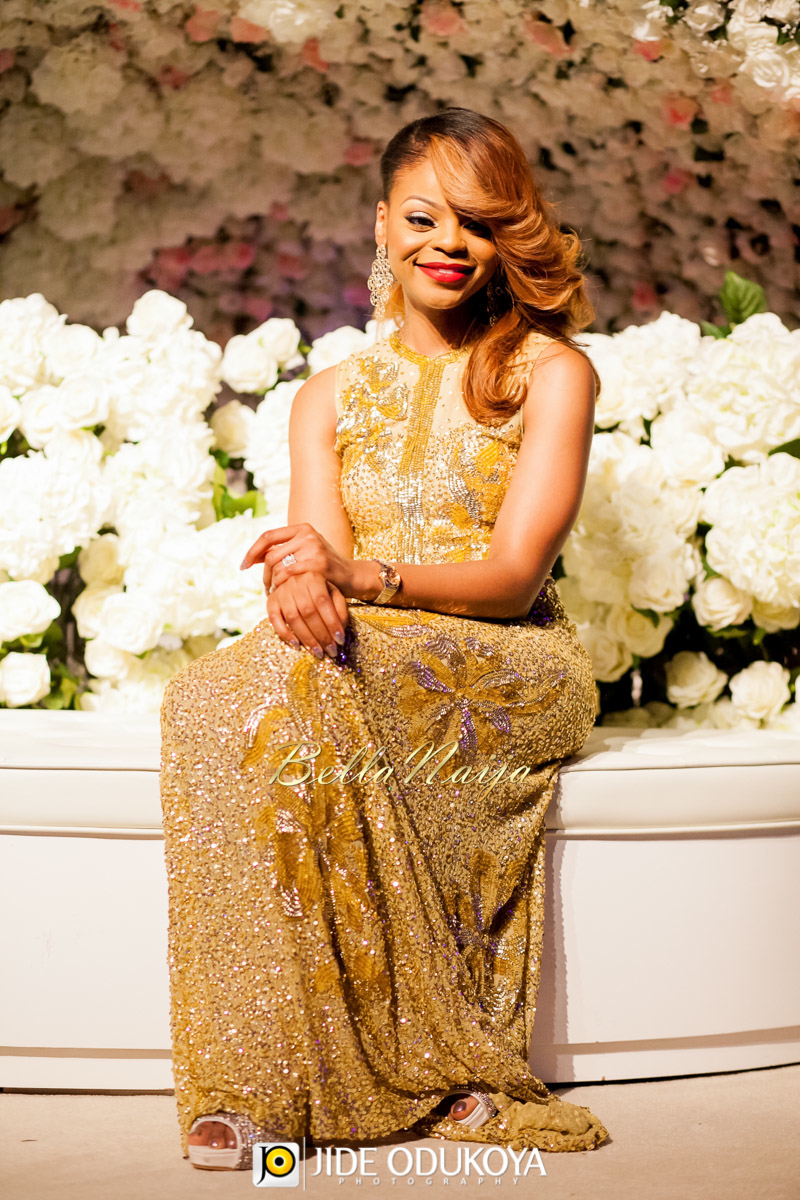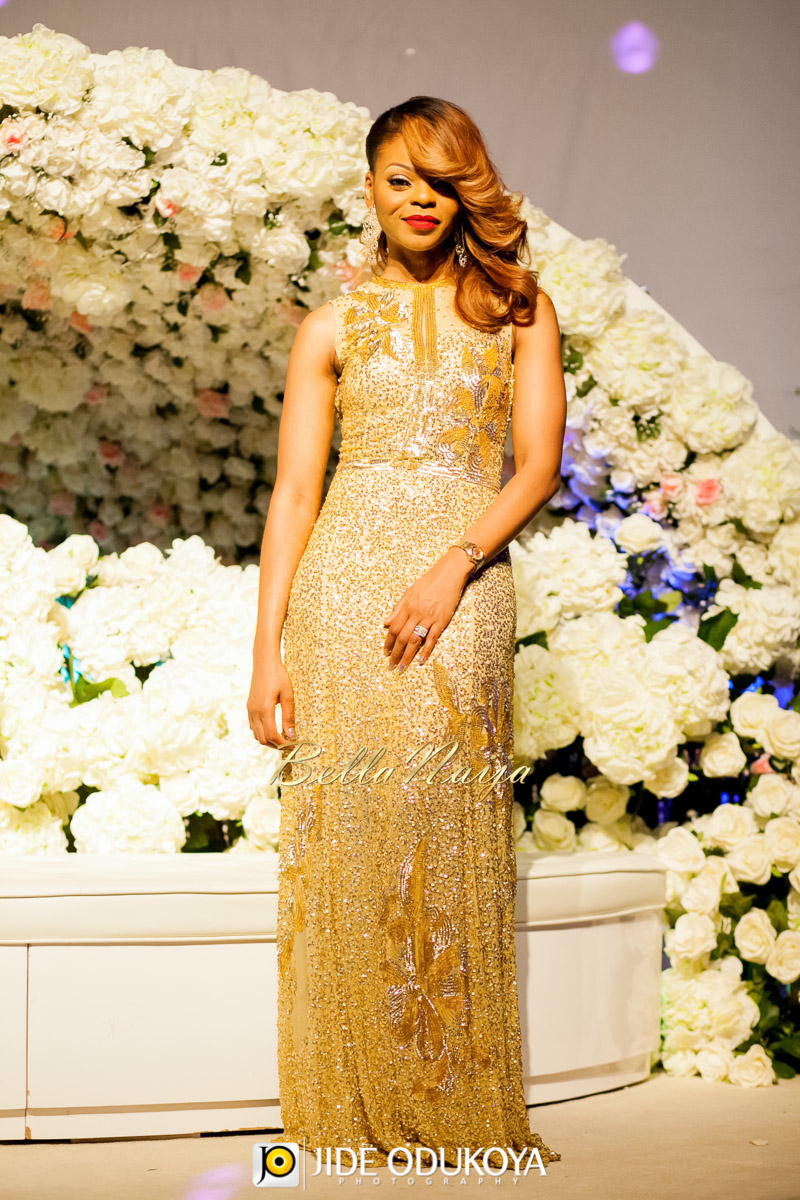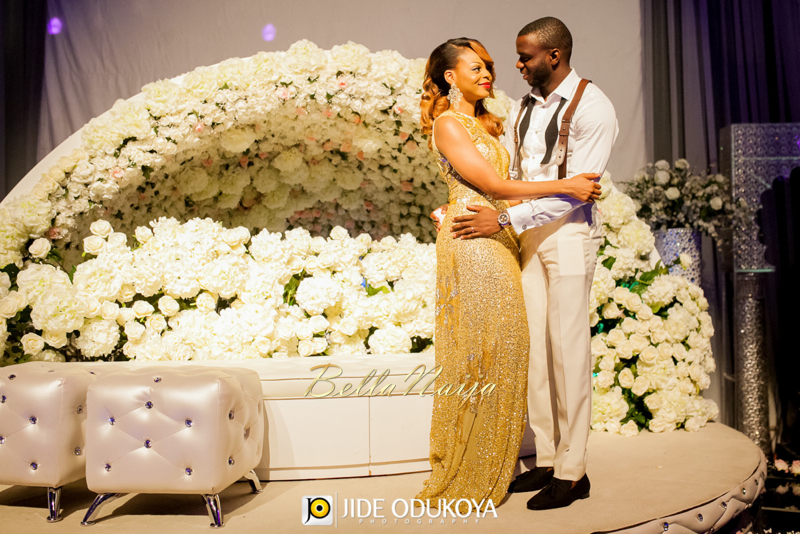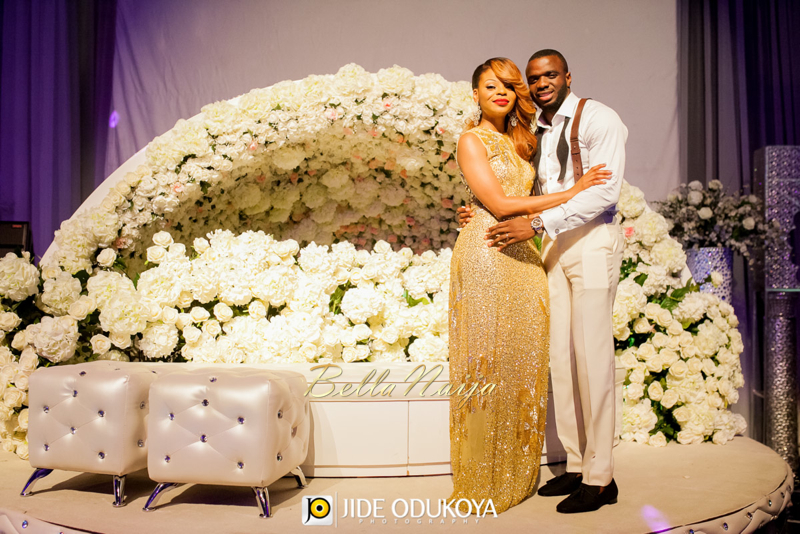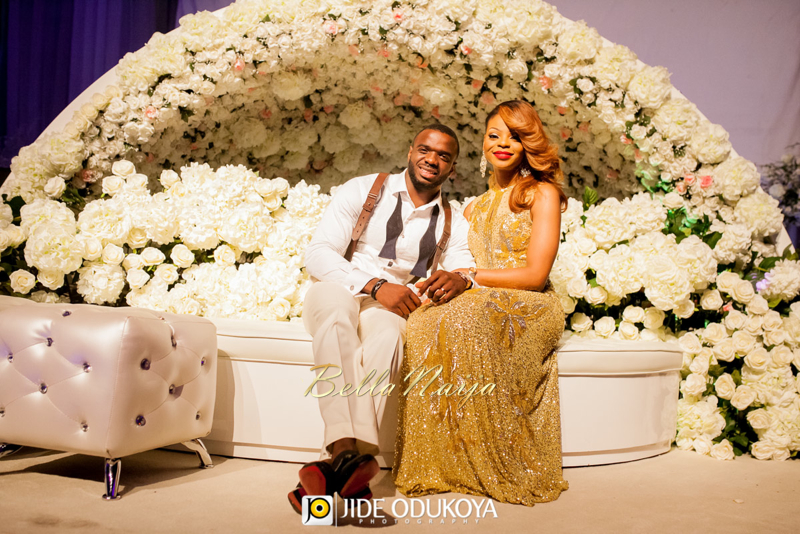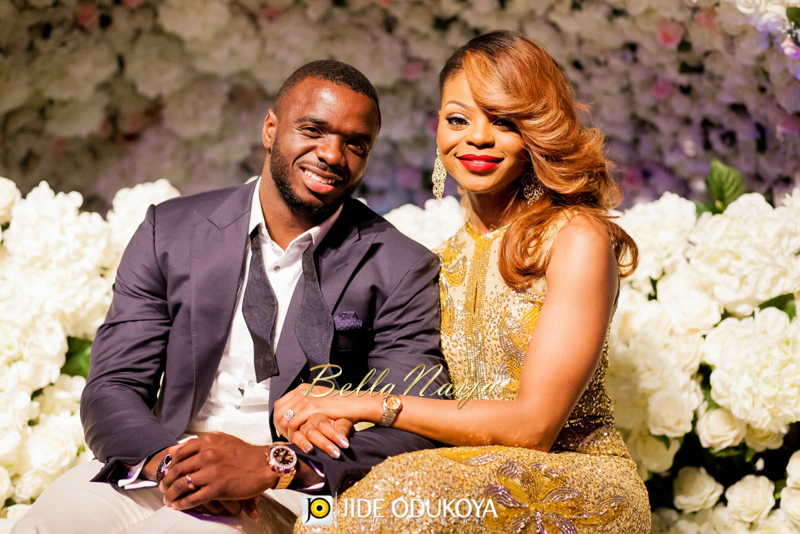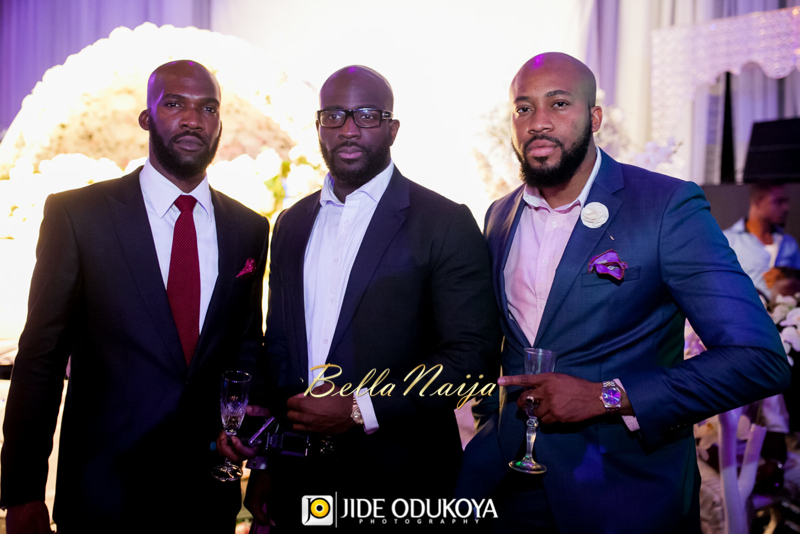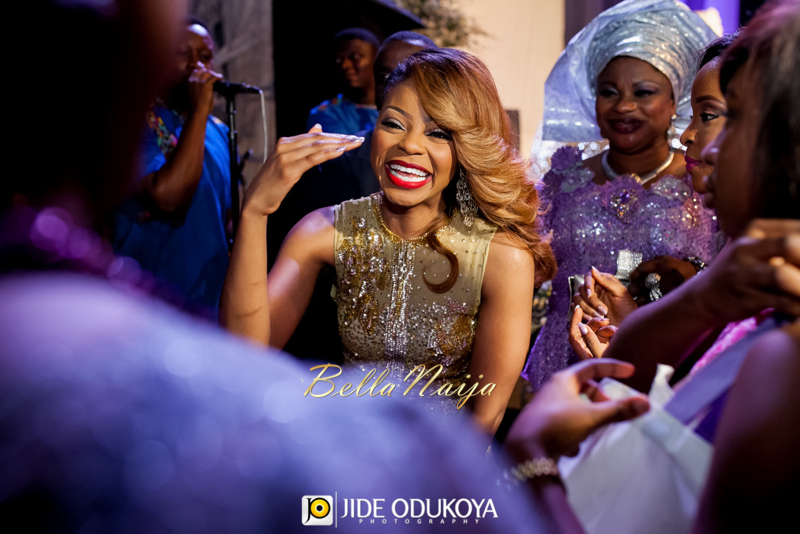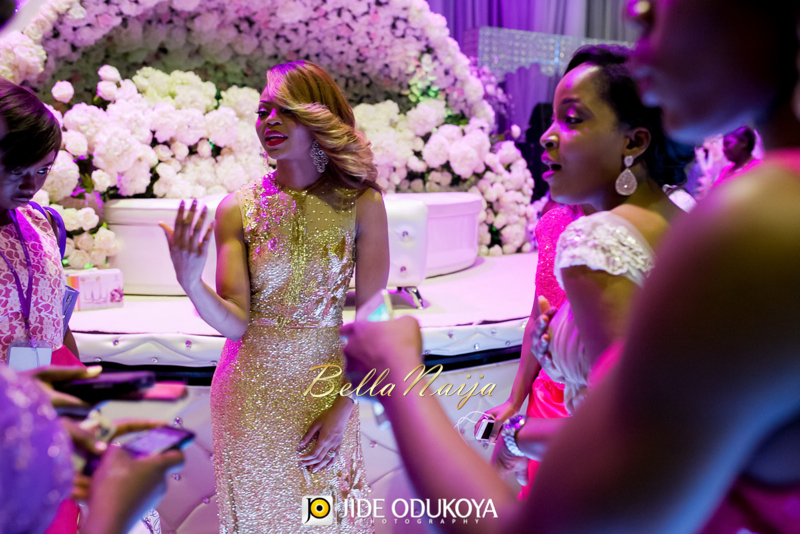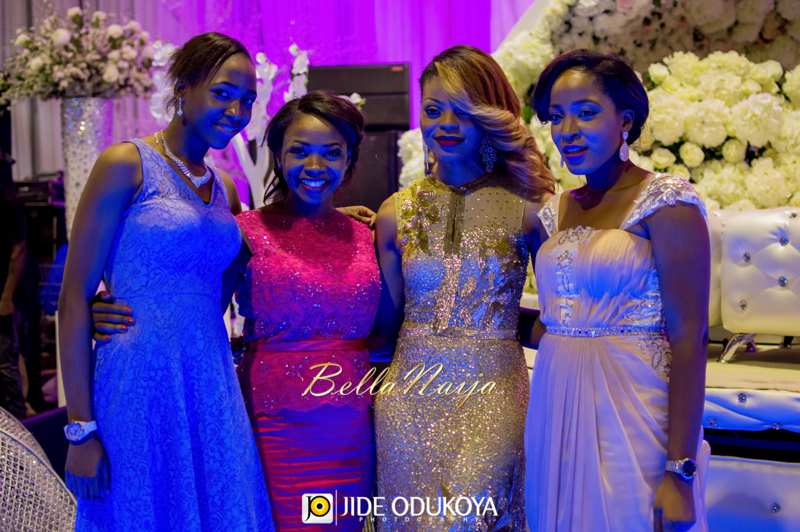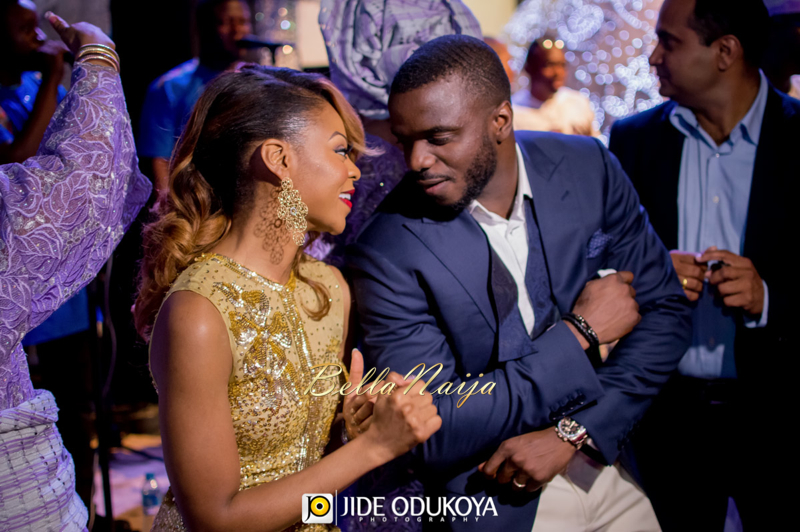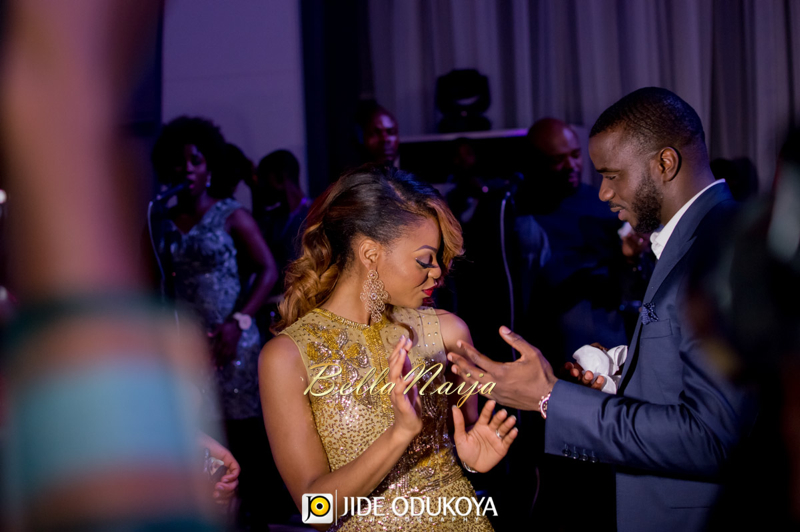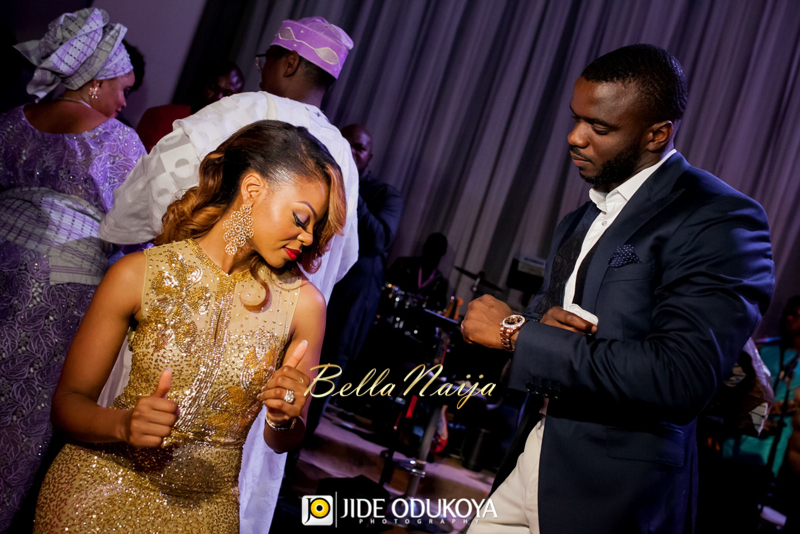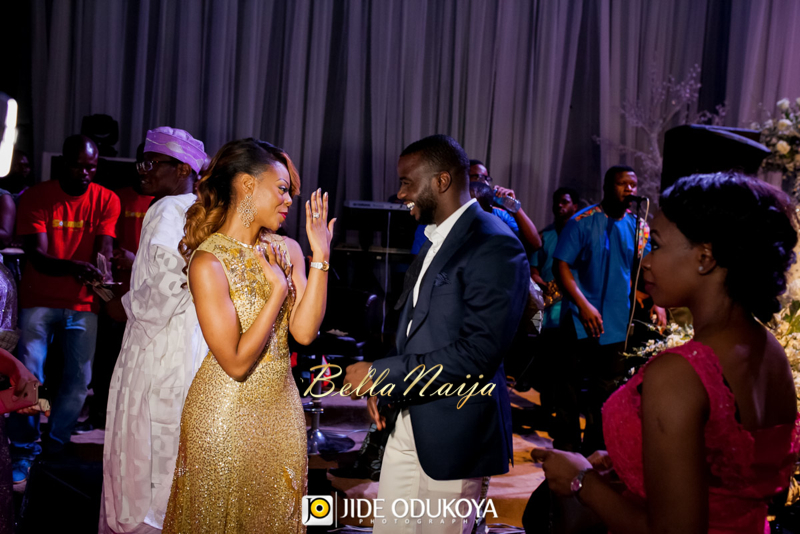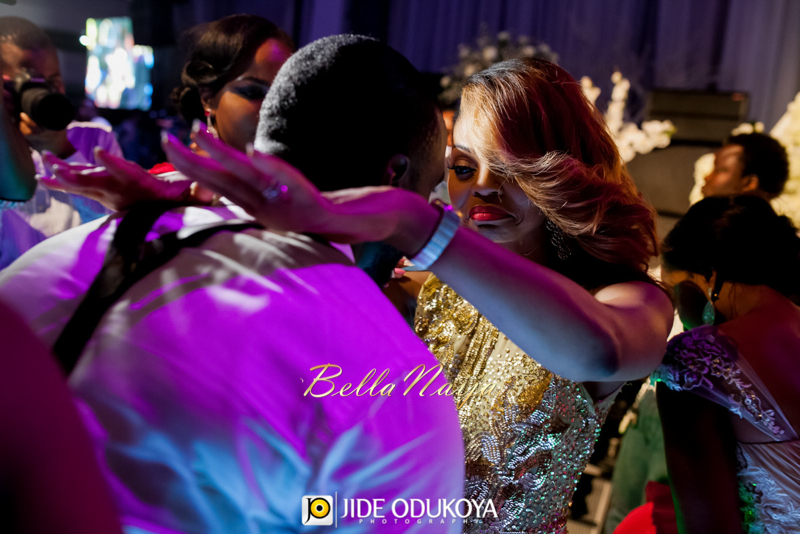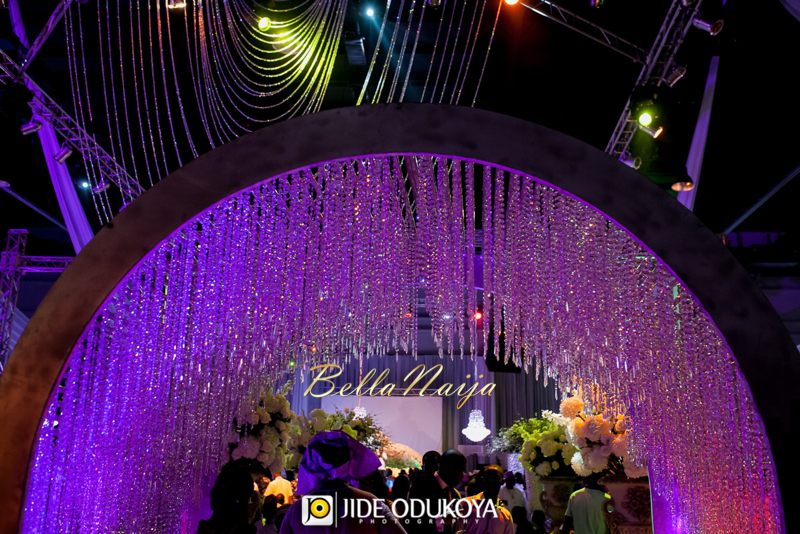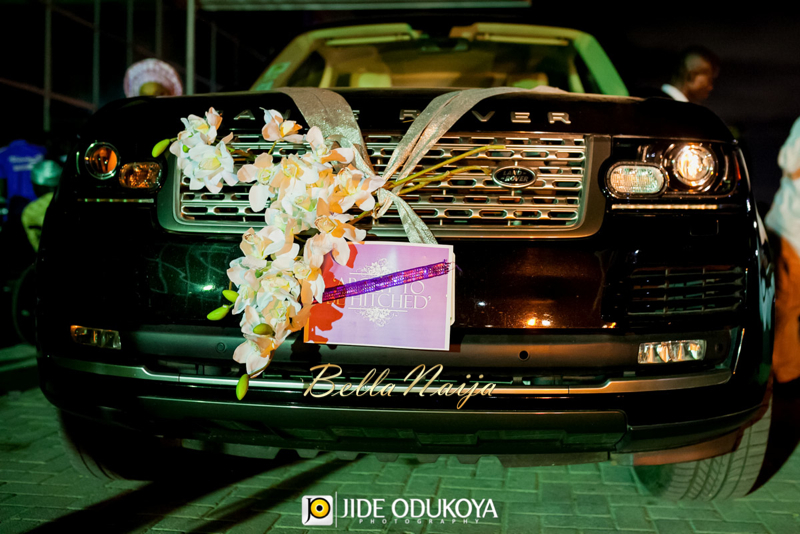 Traditional Engagement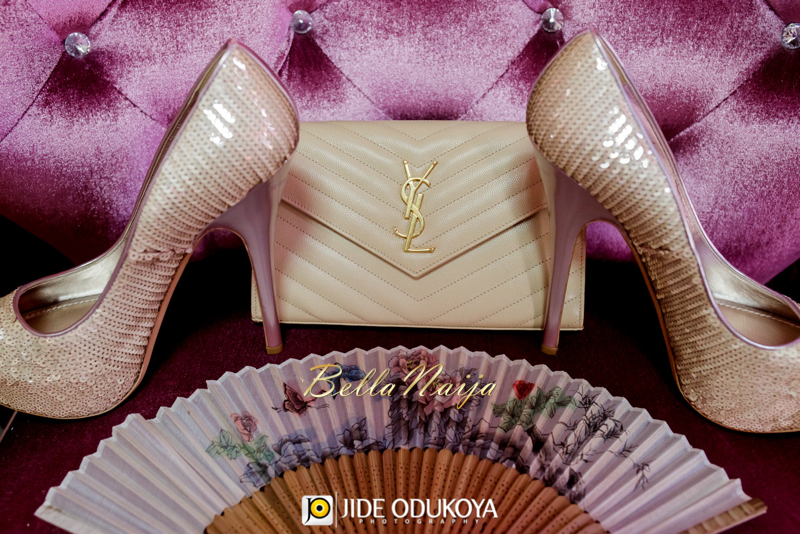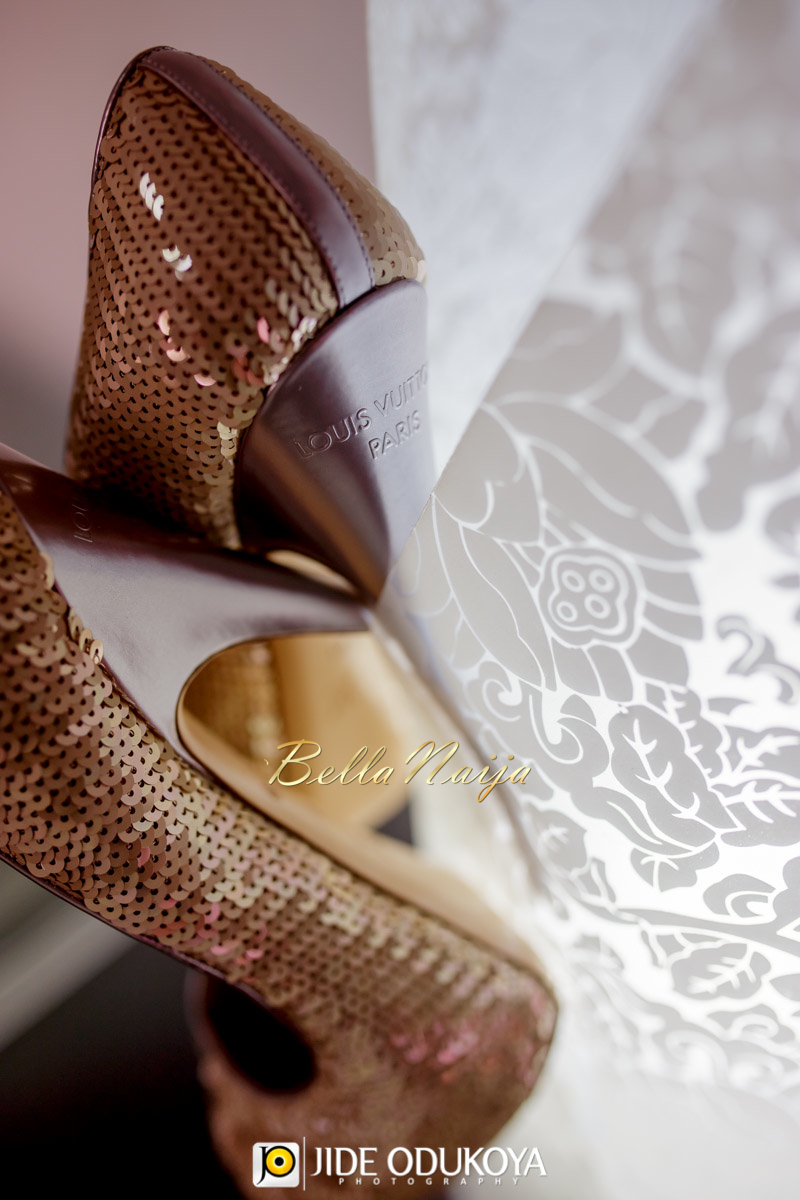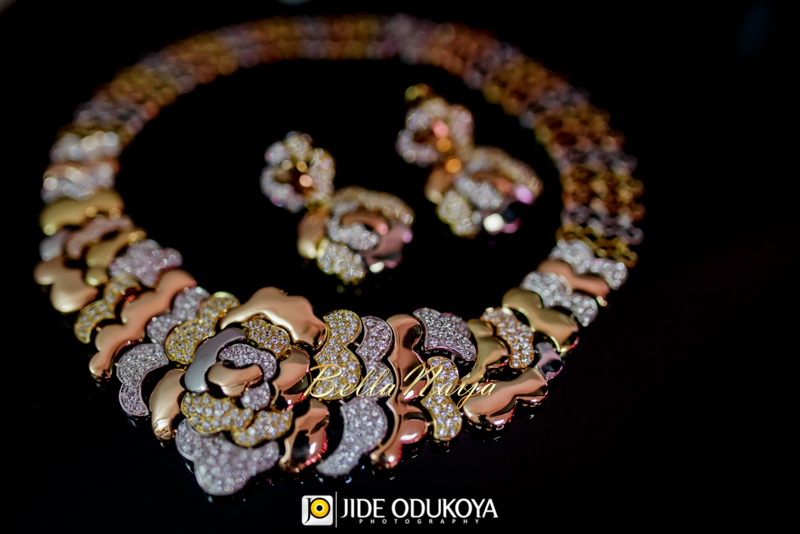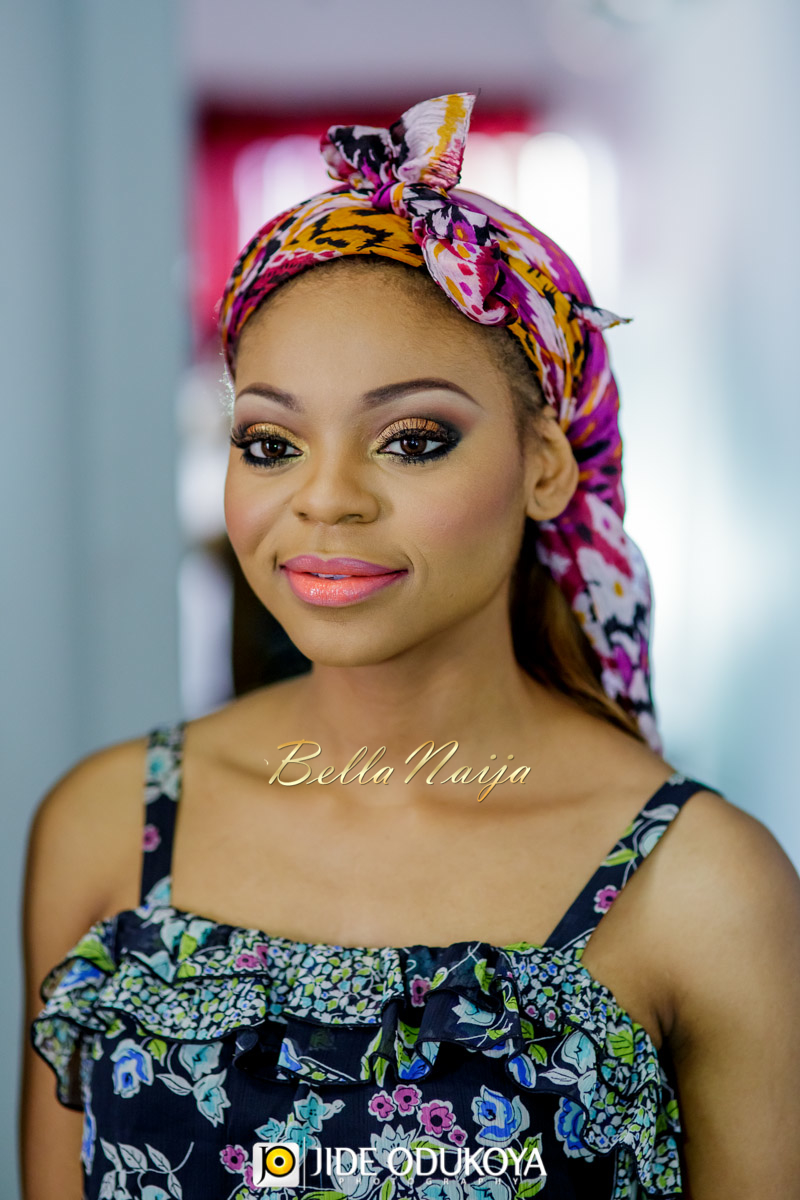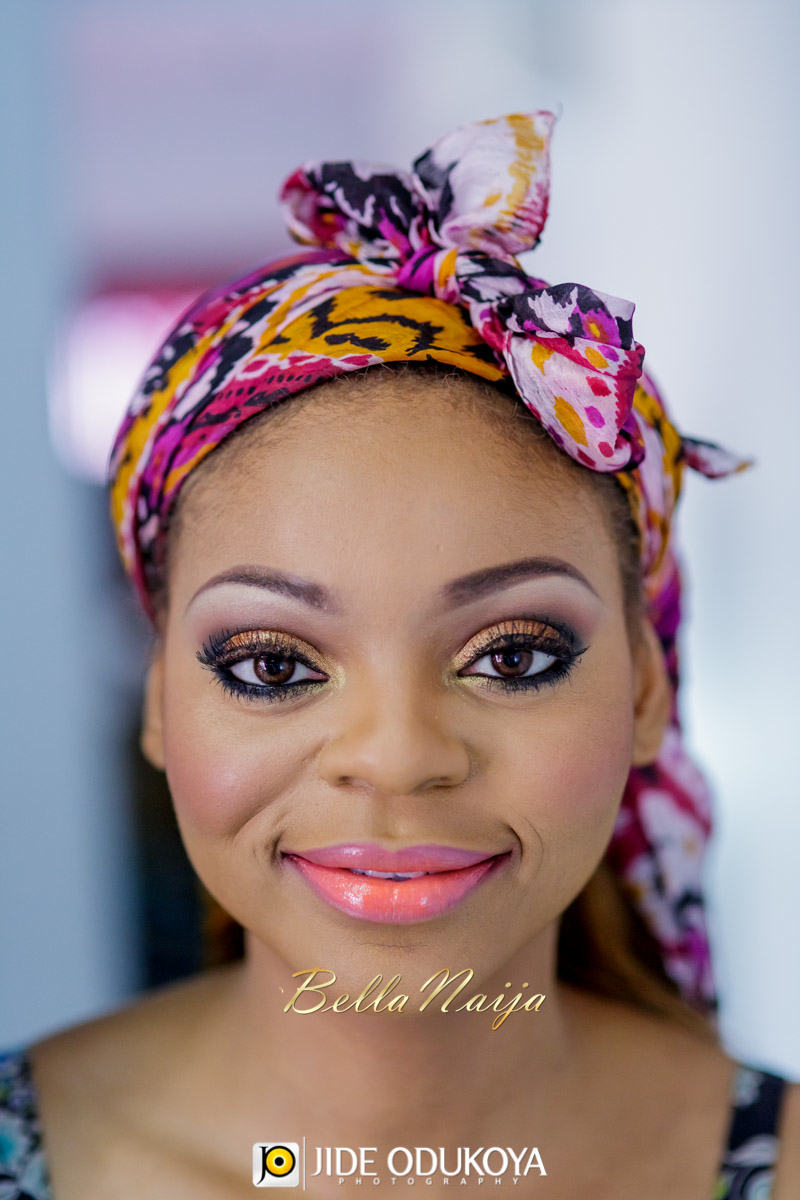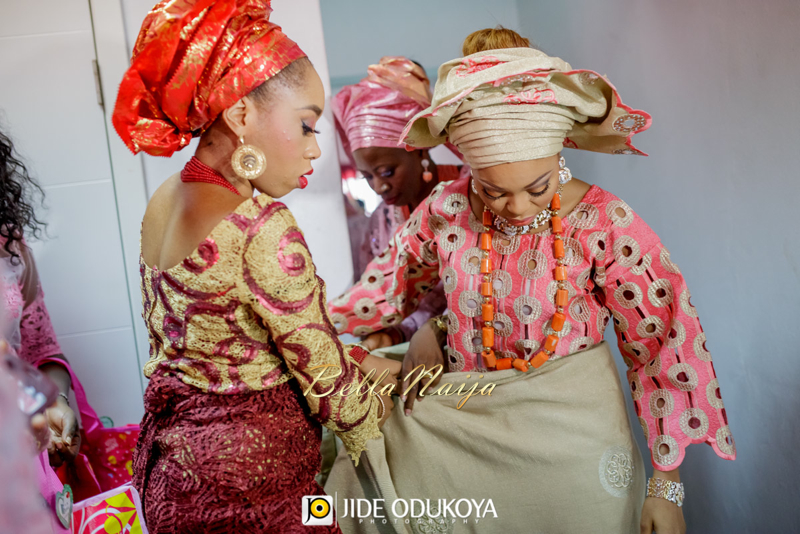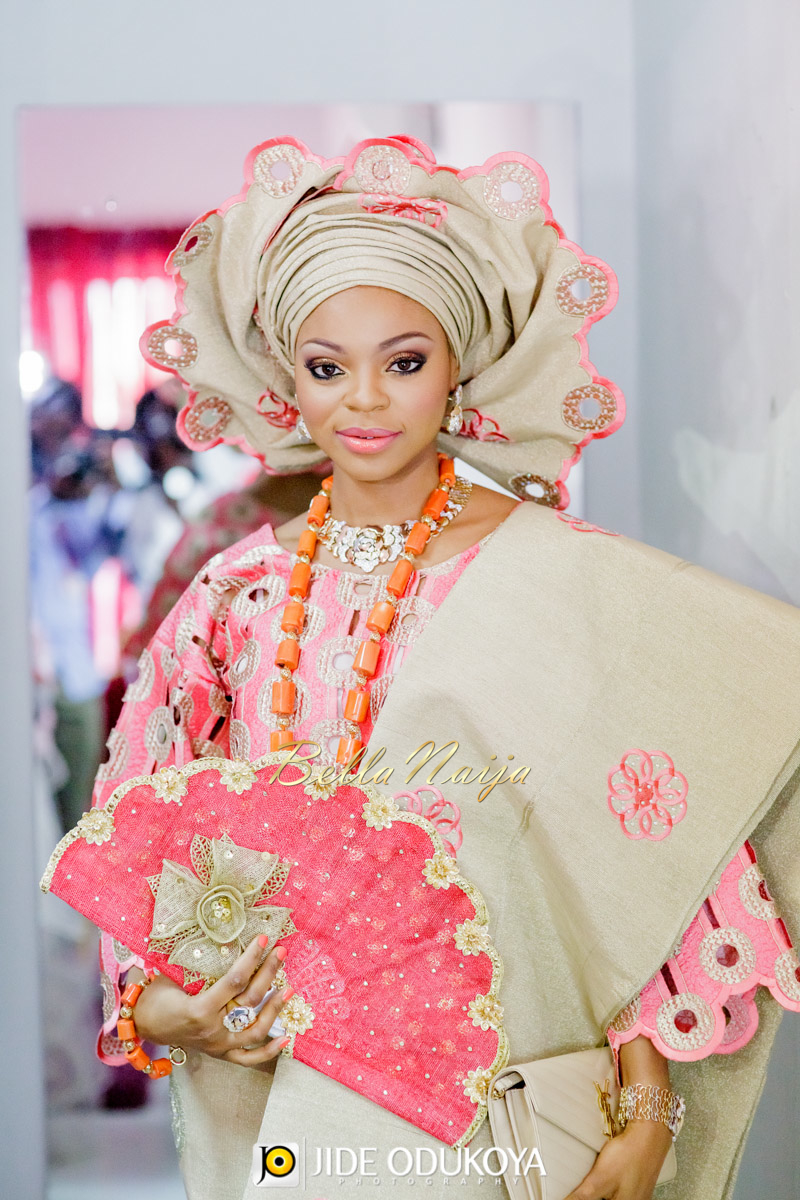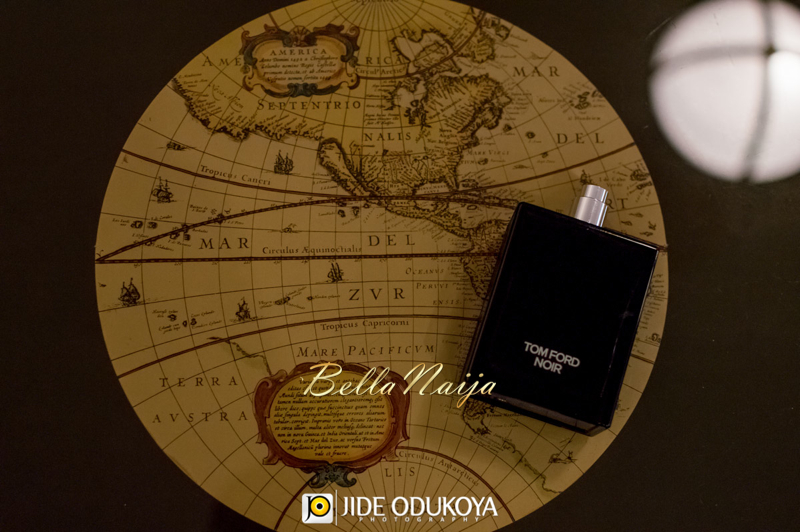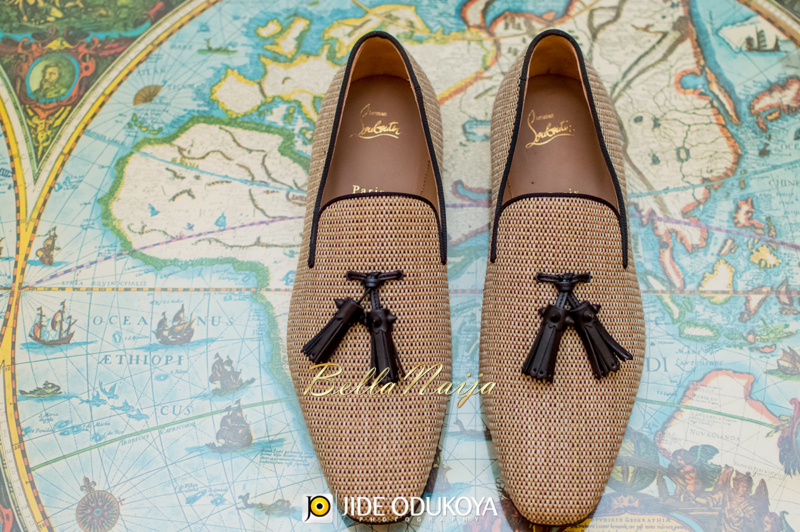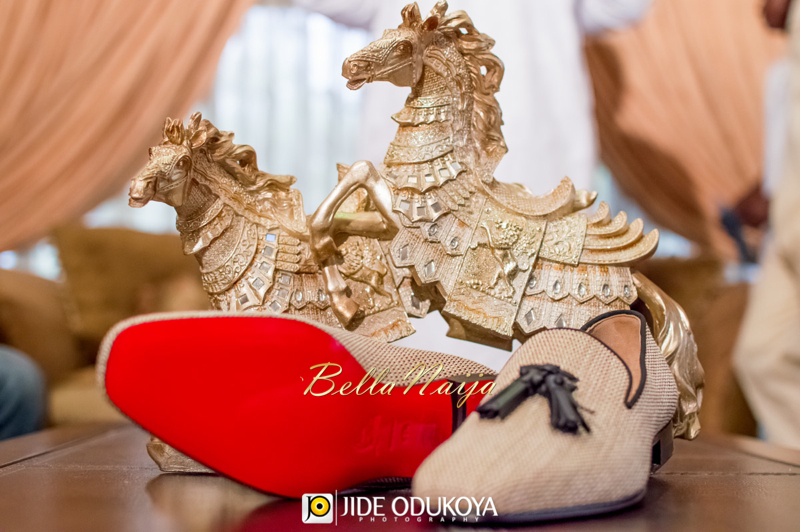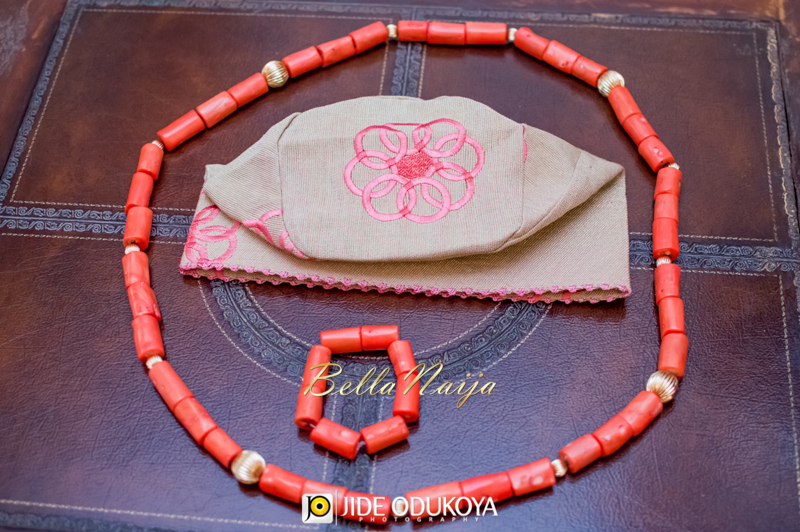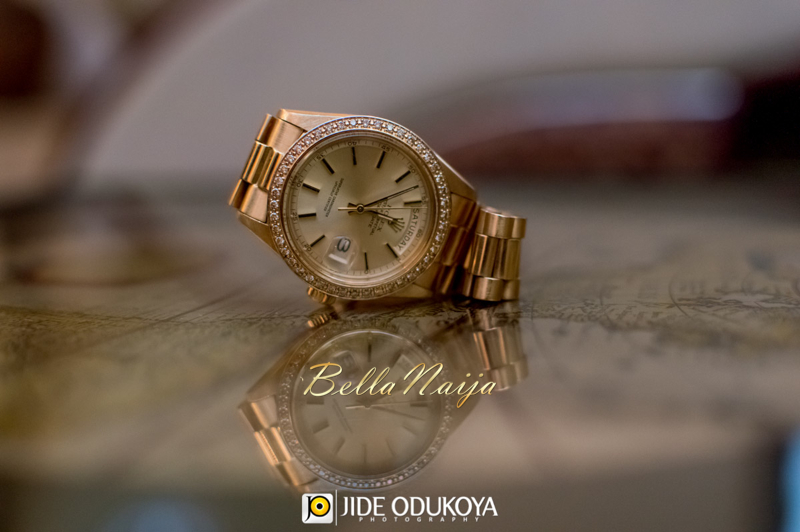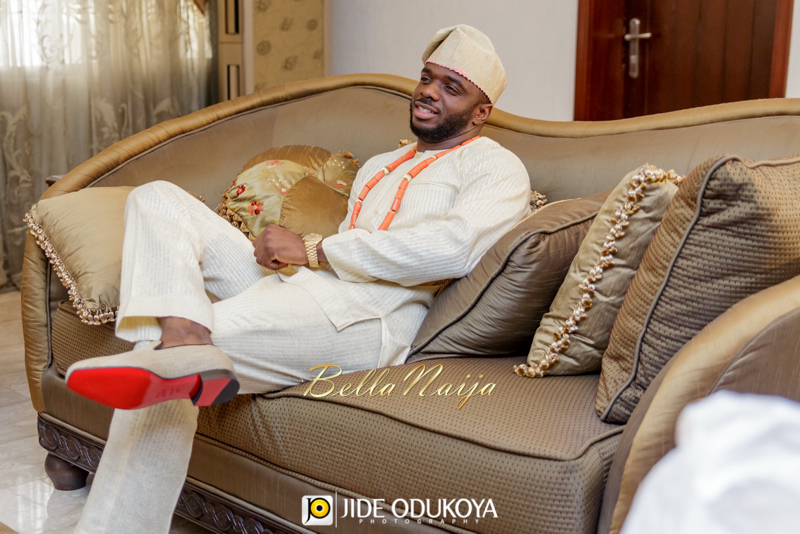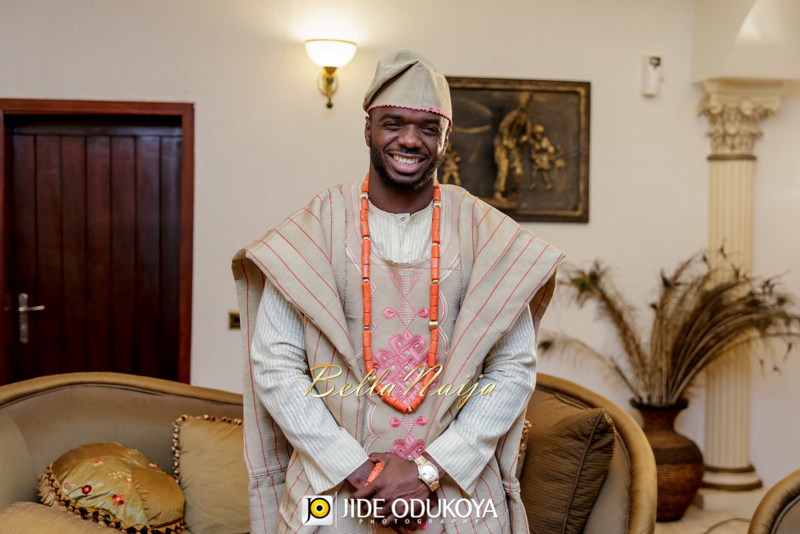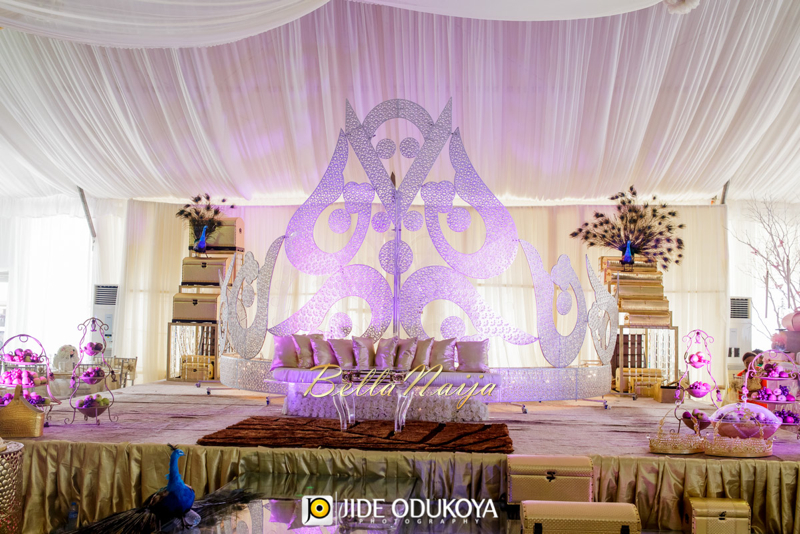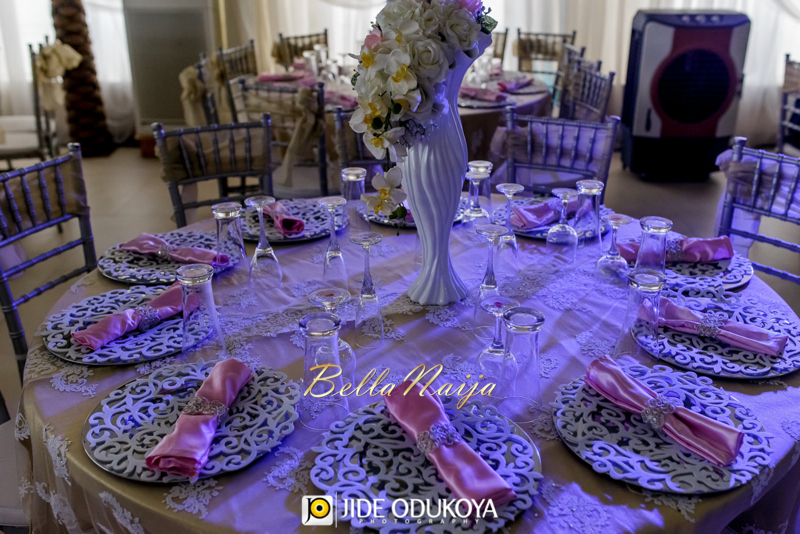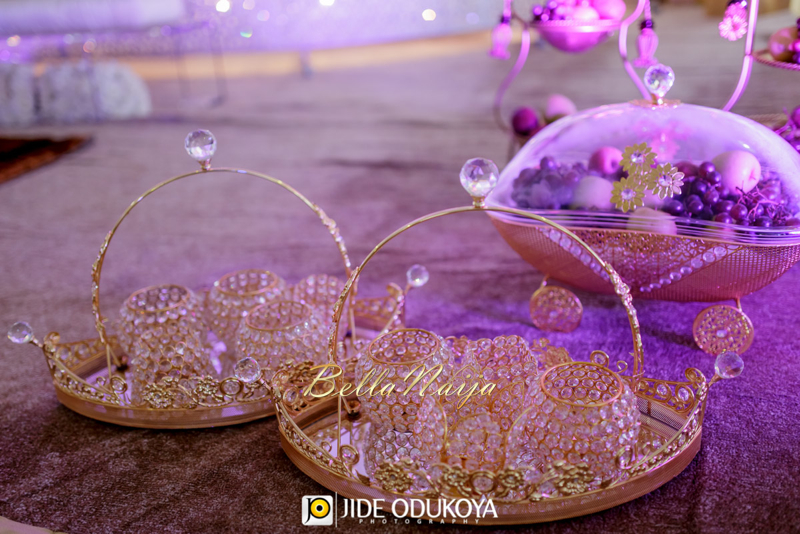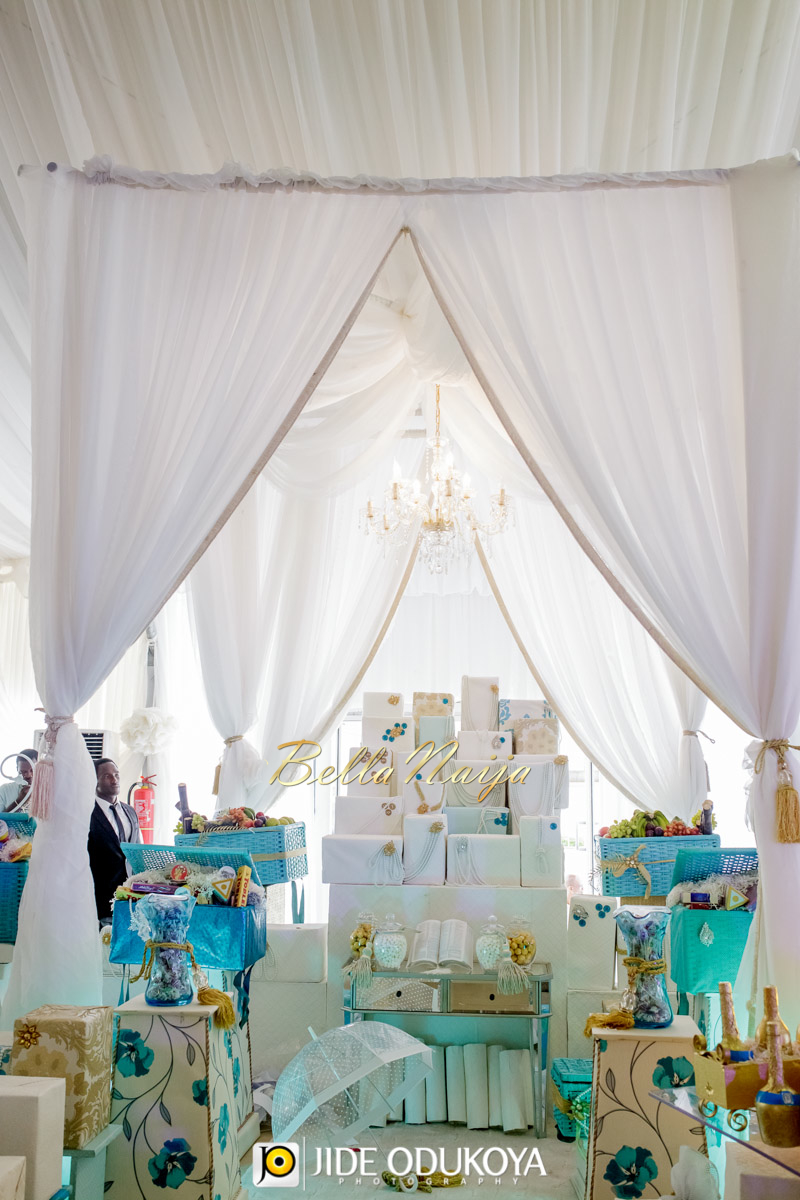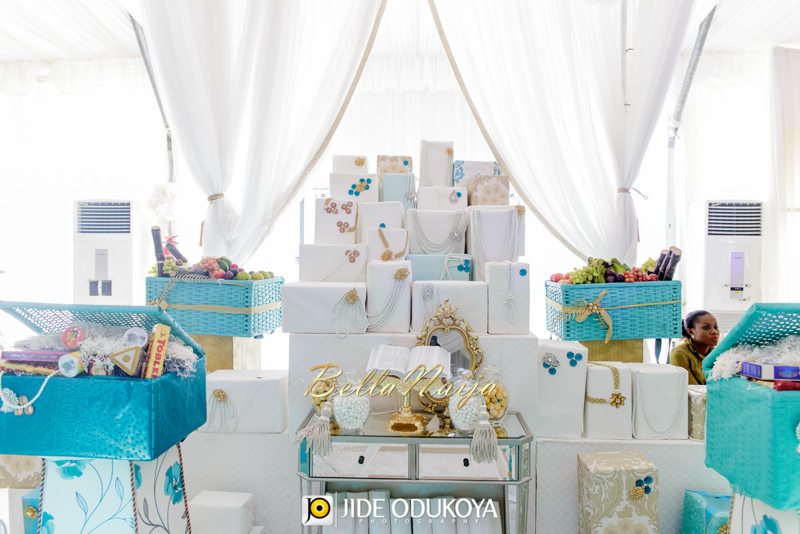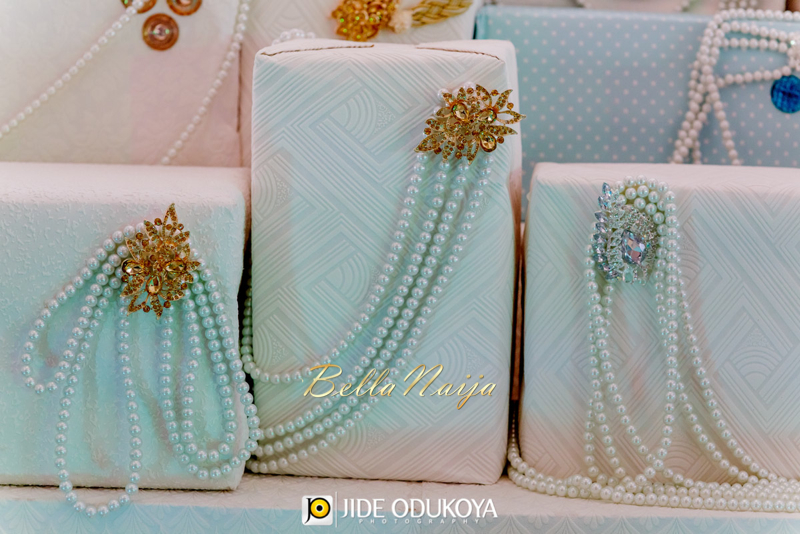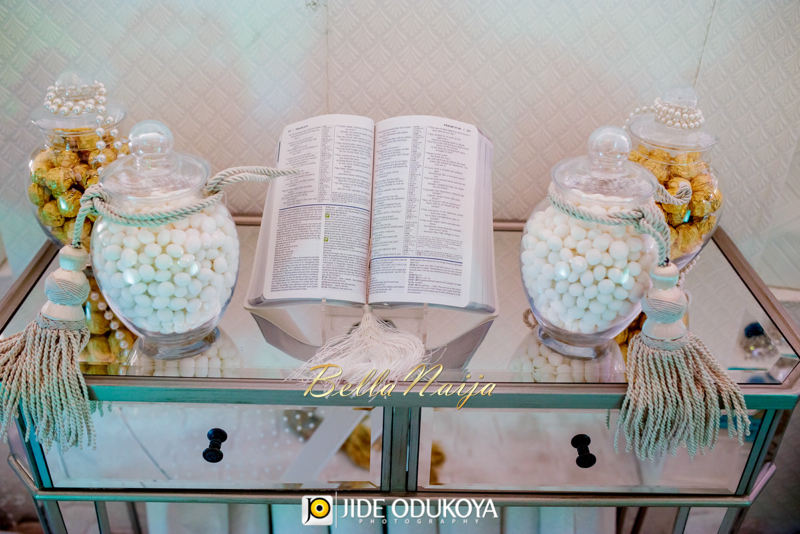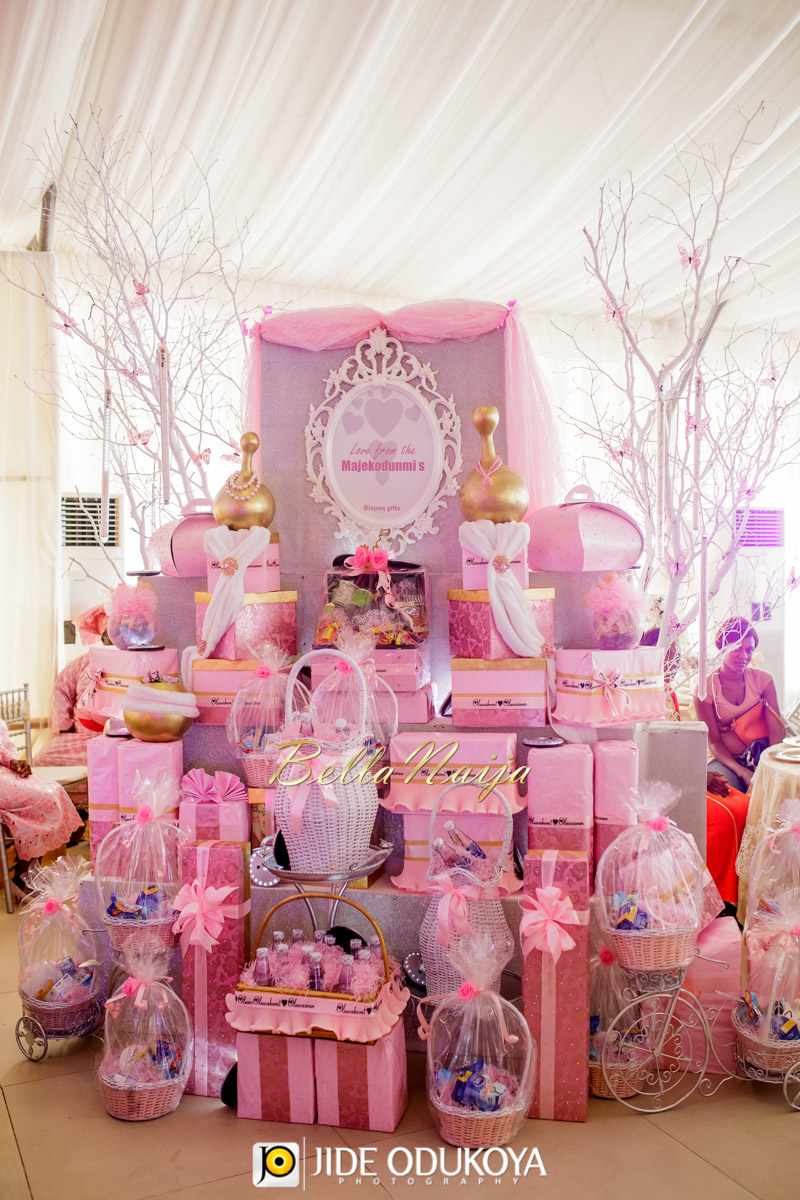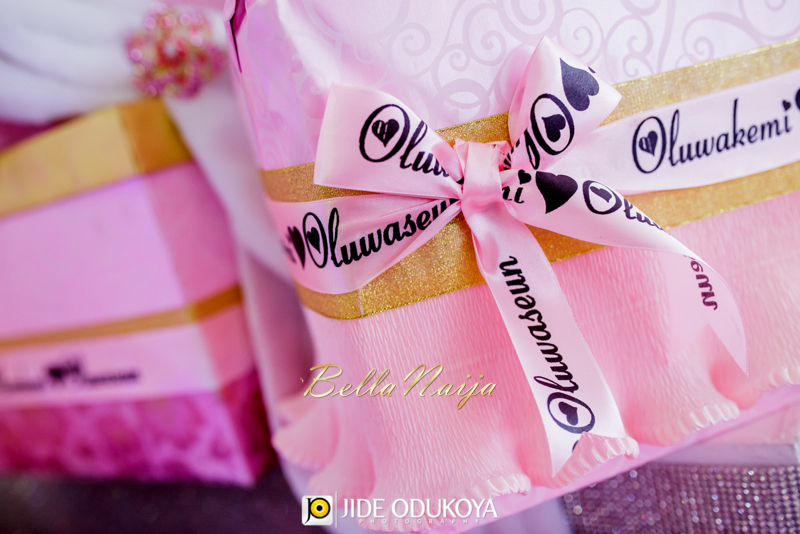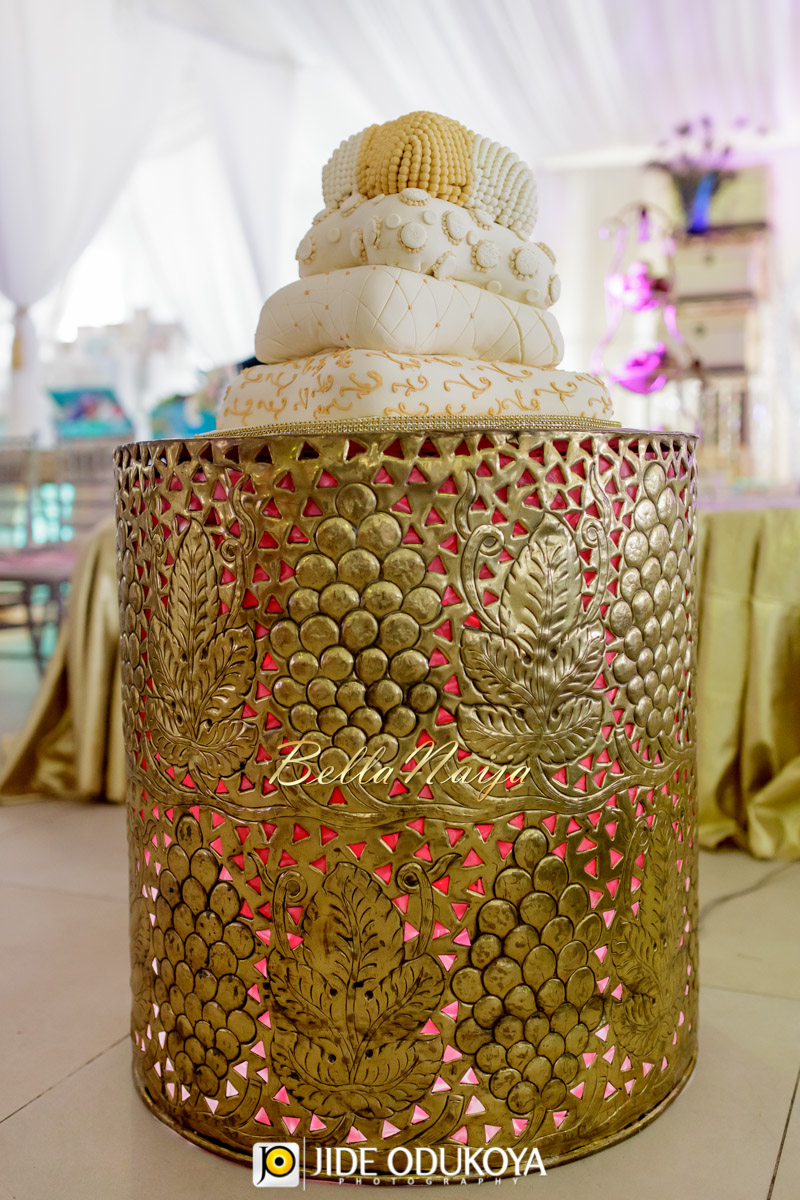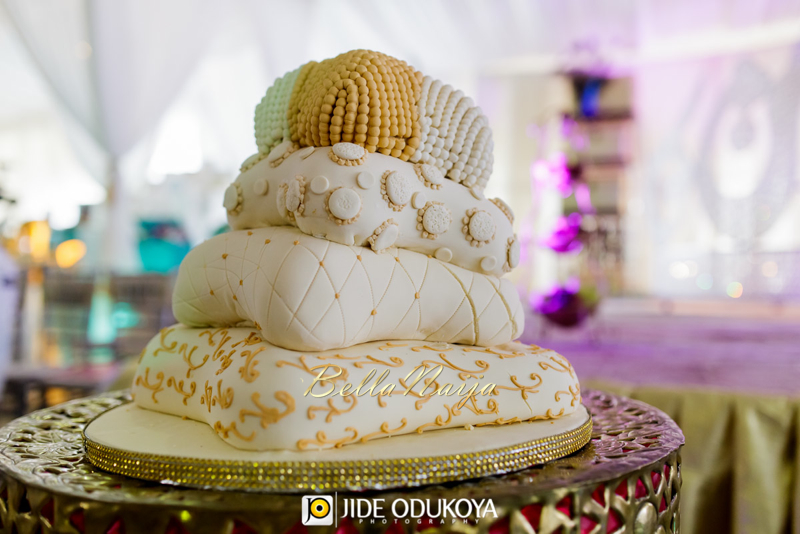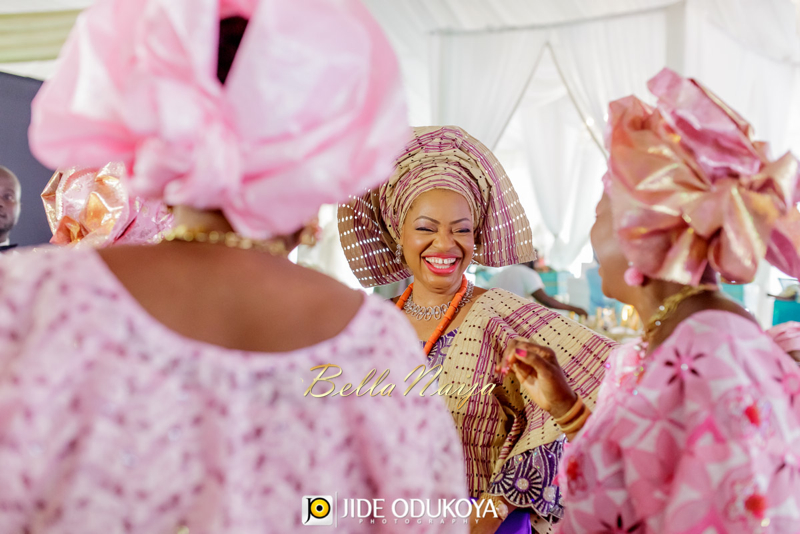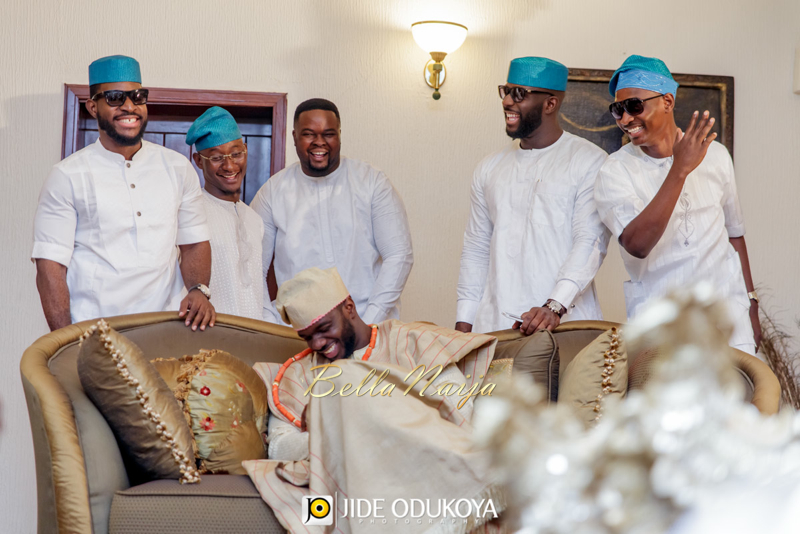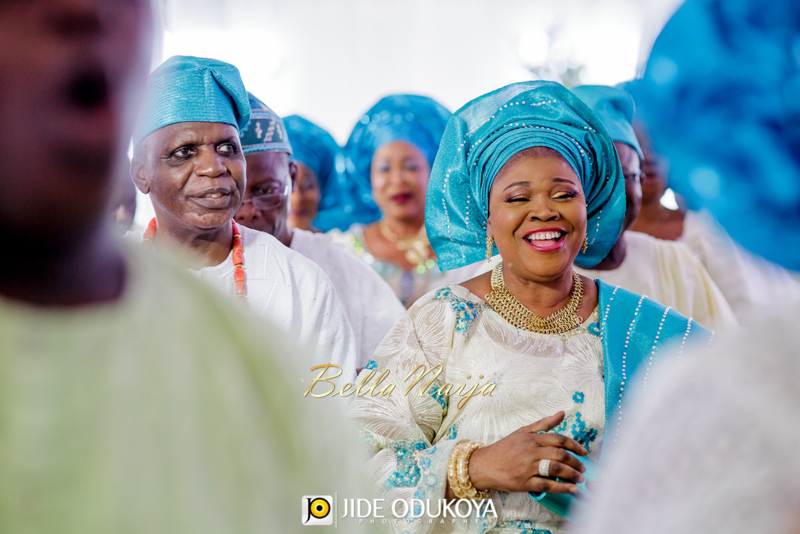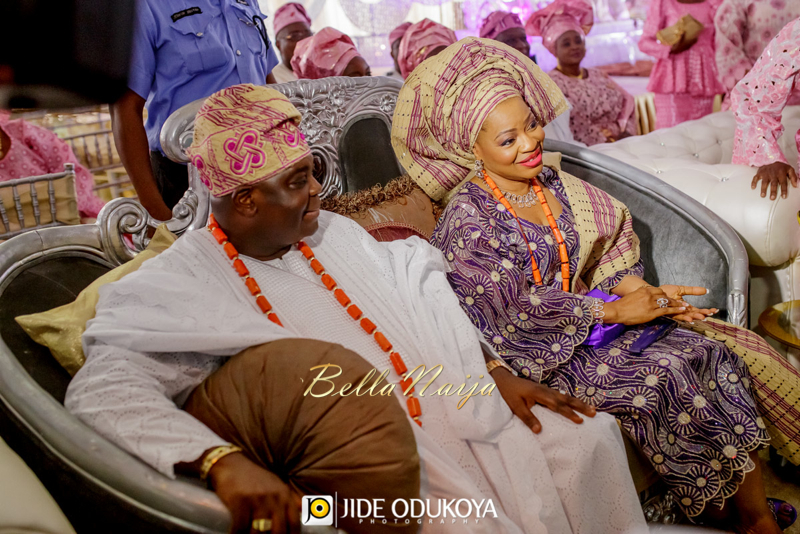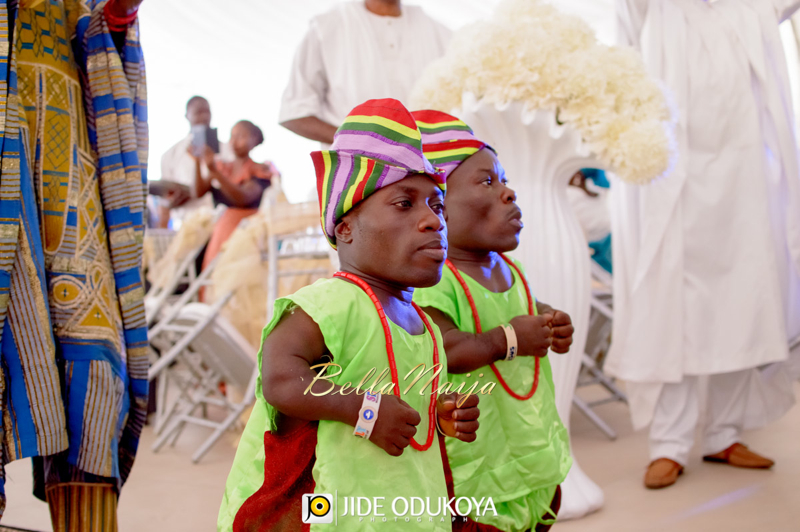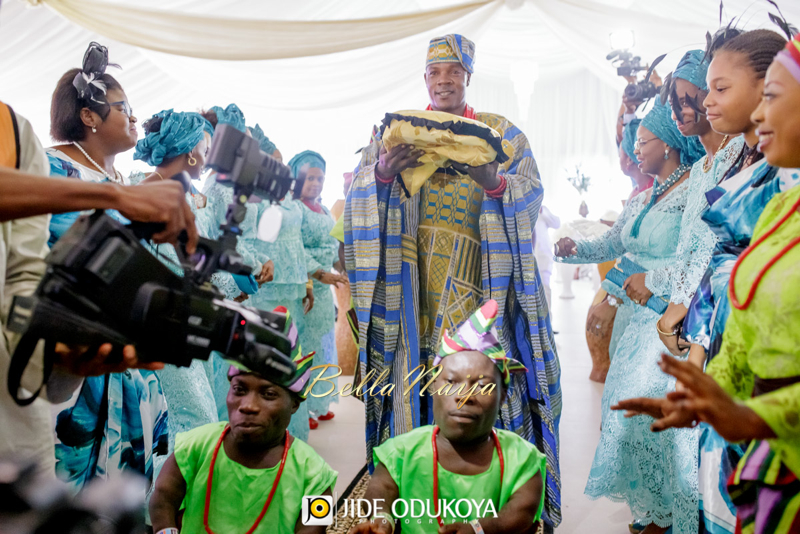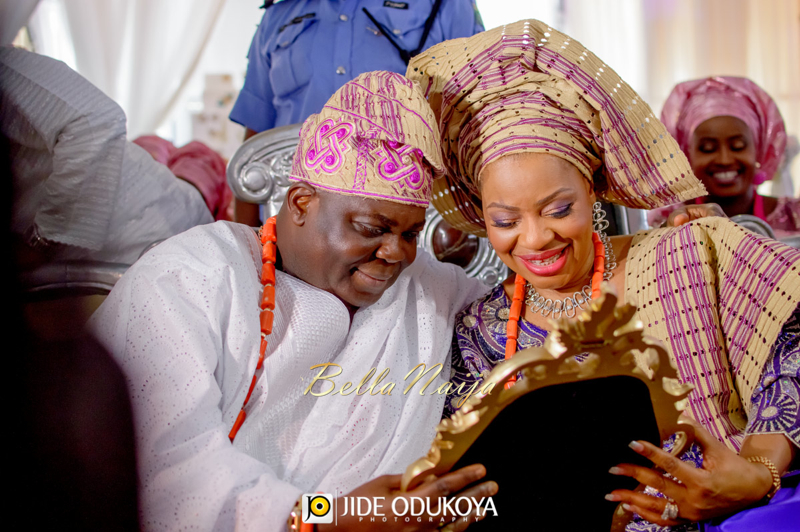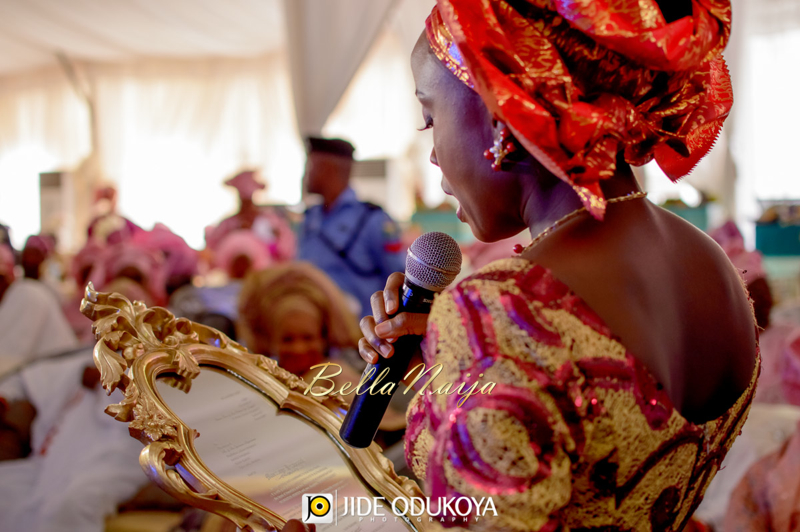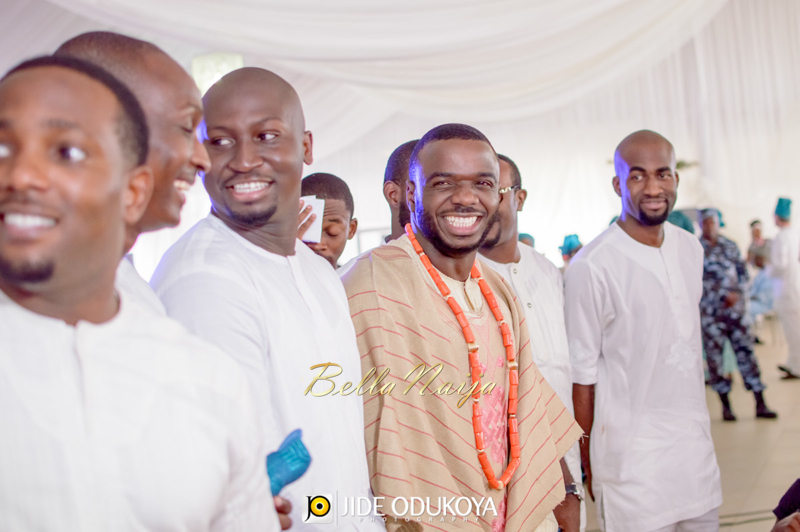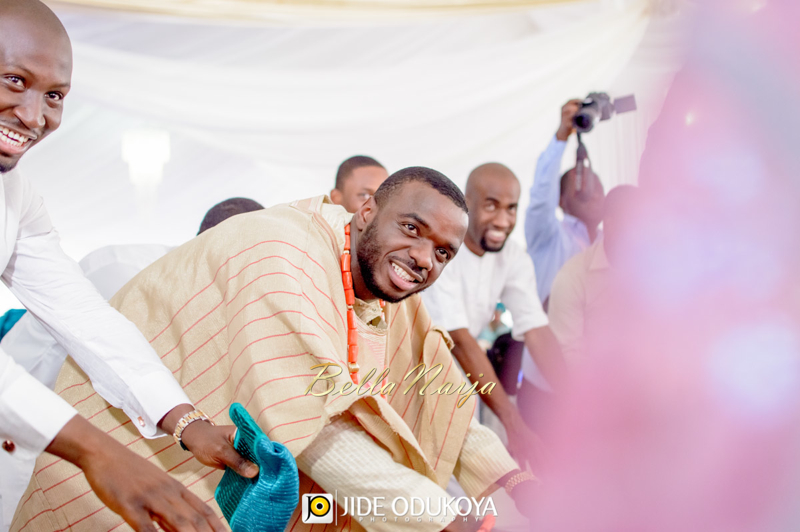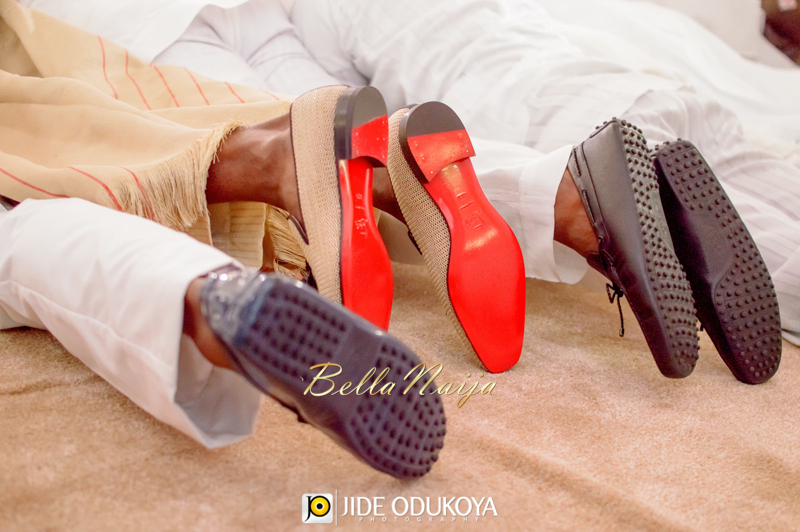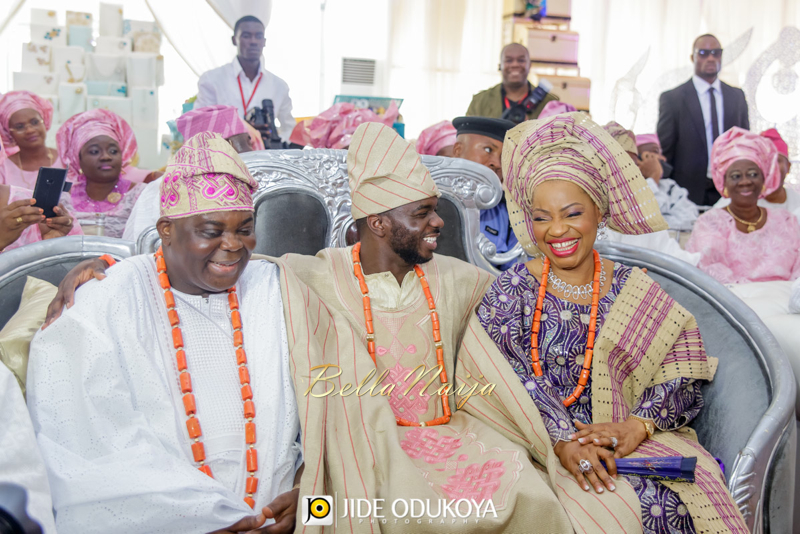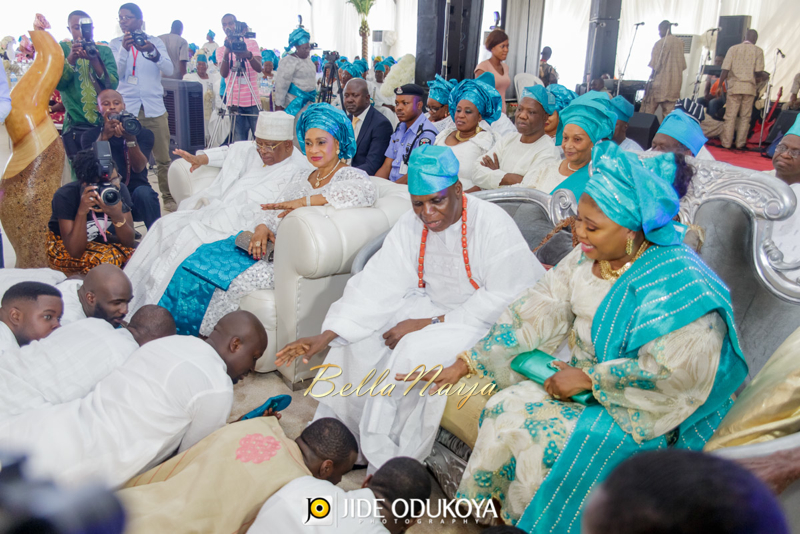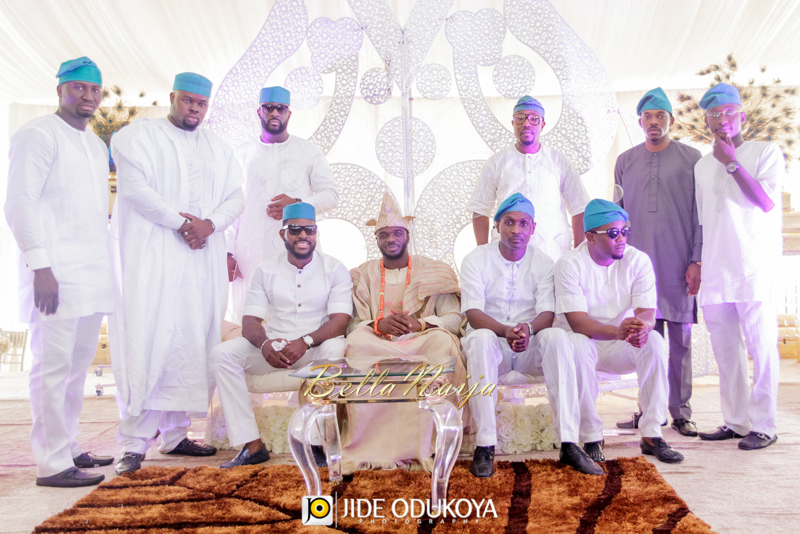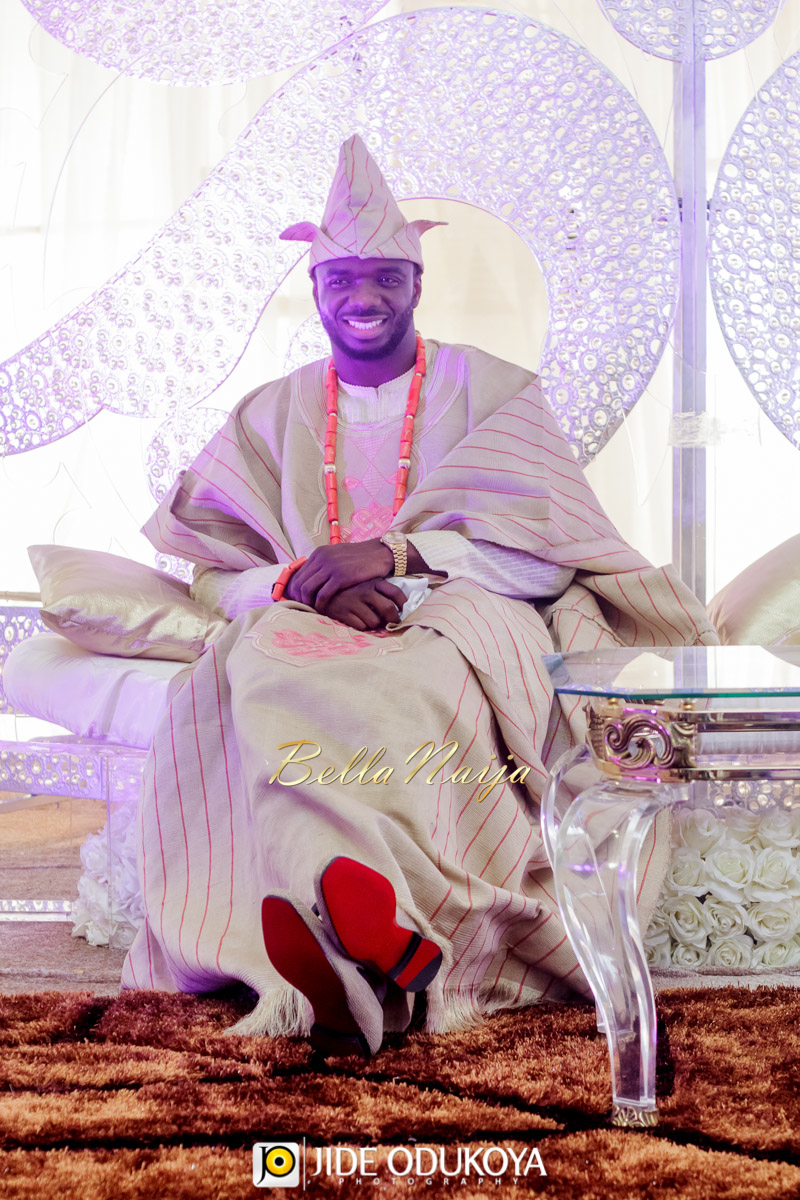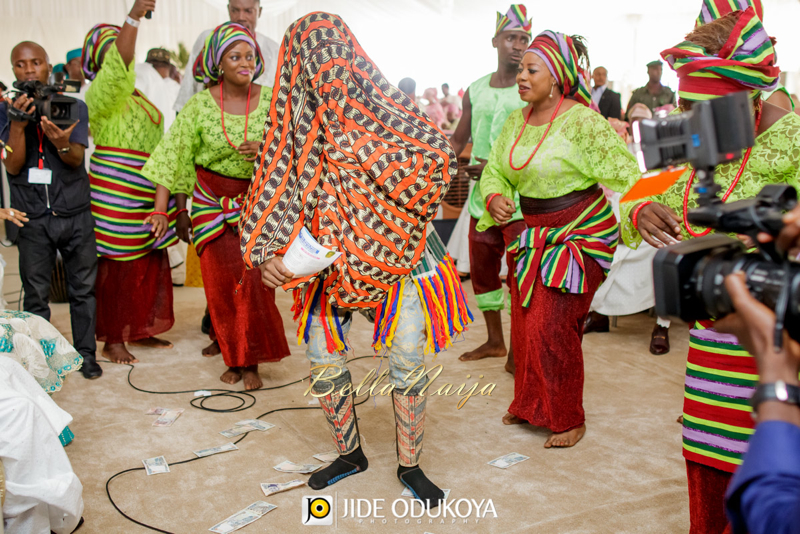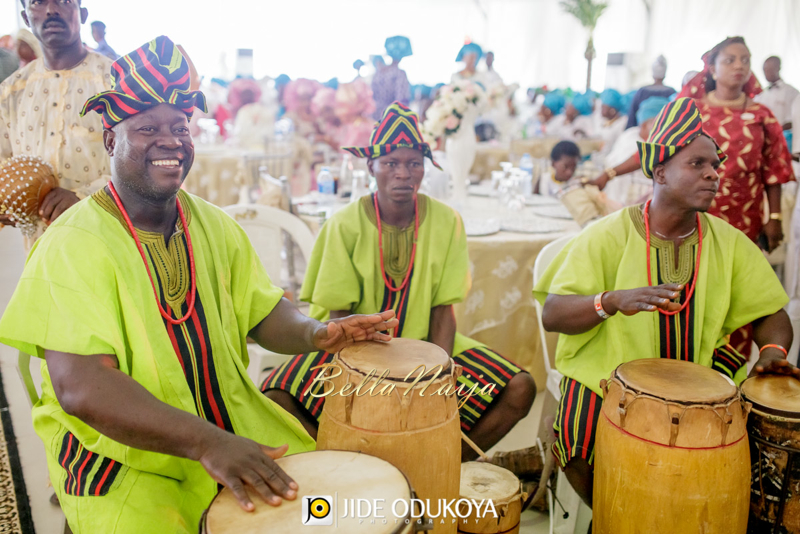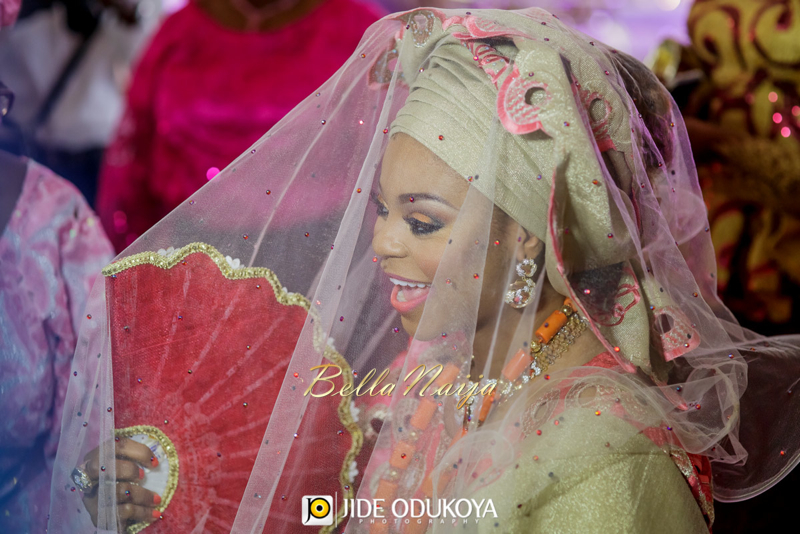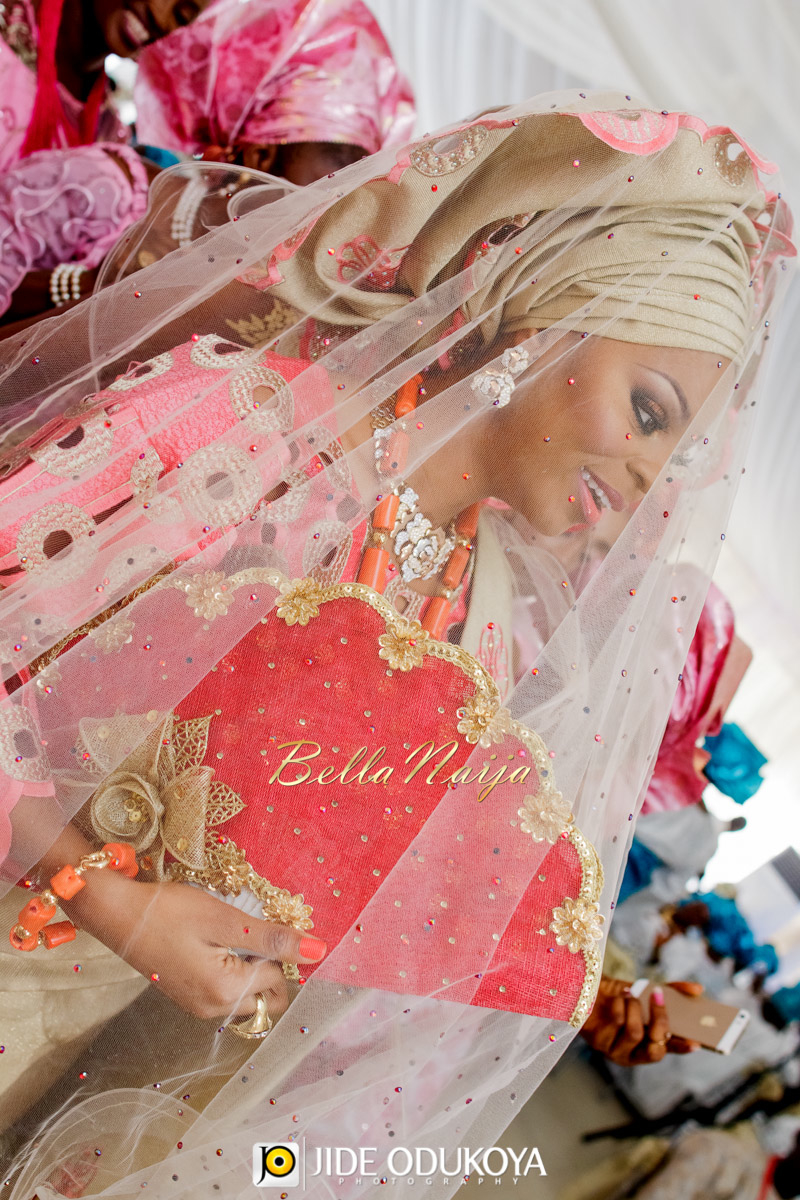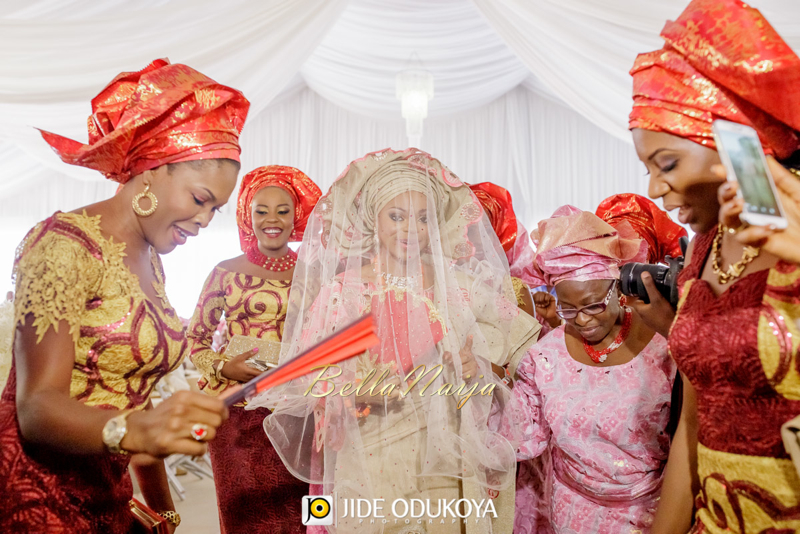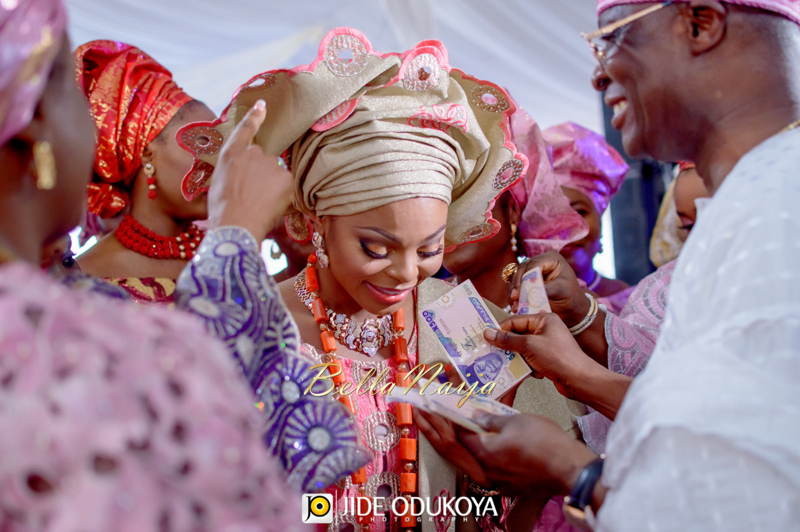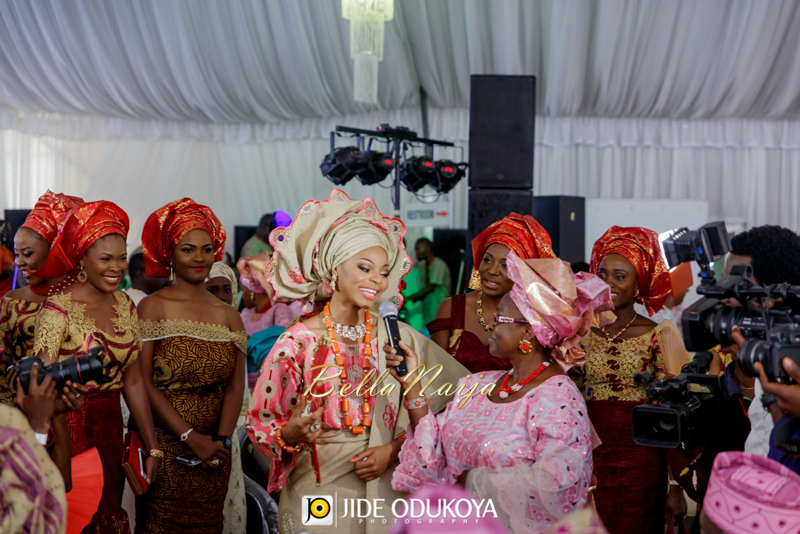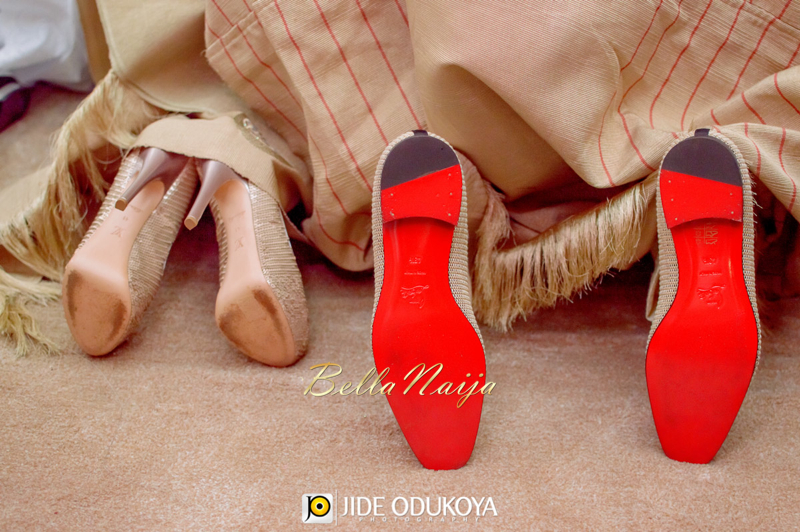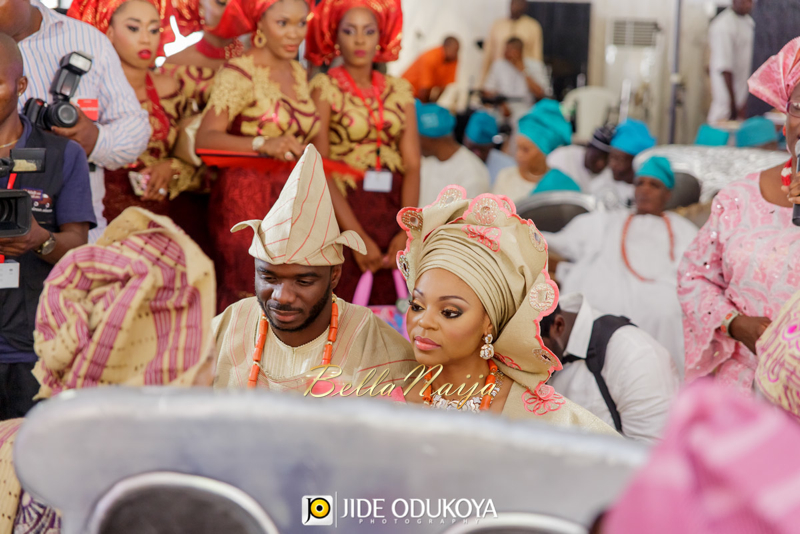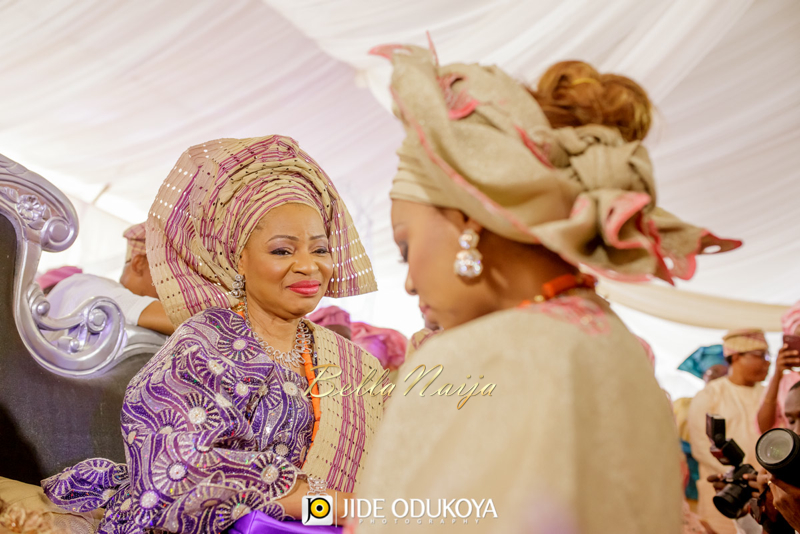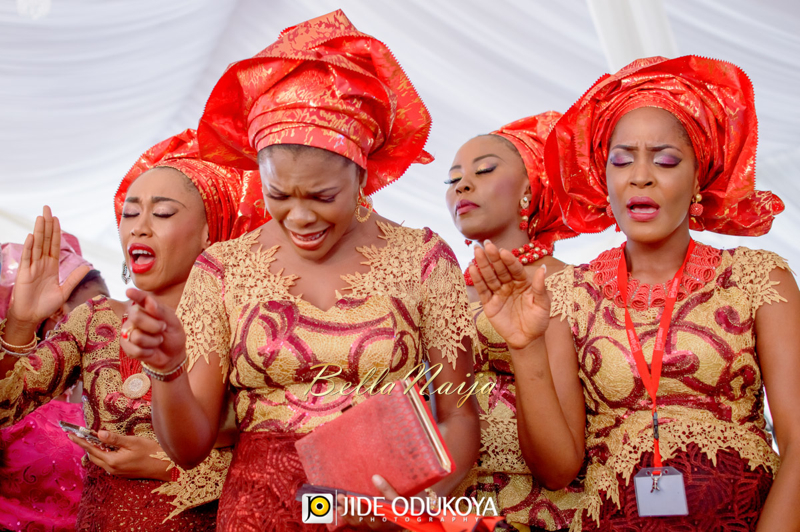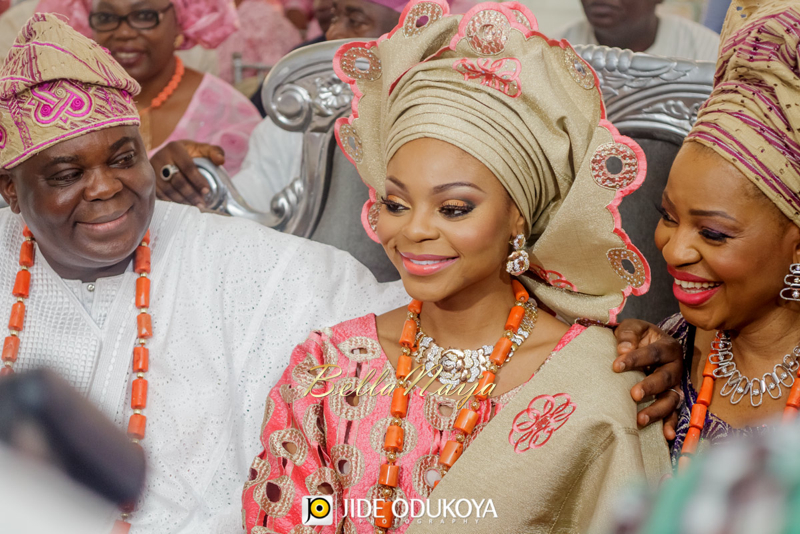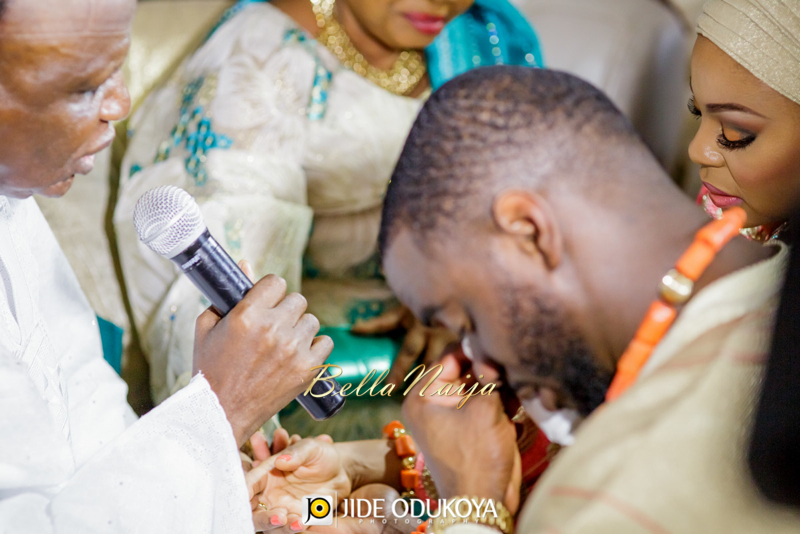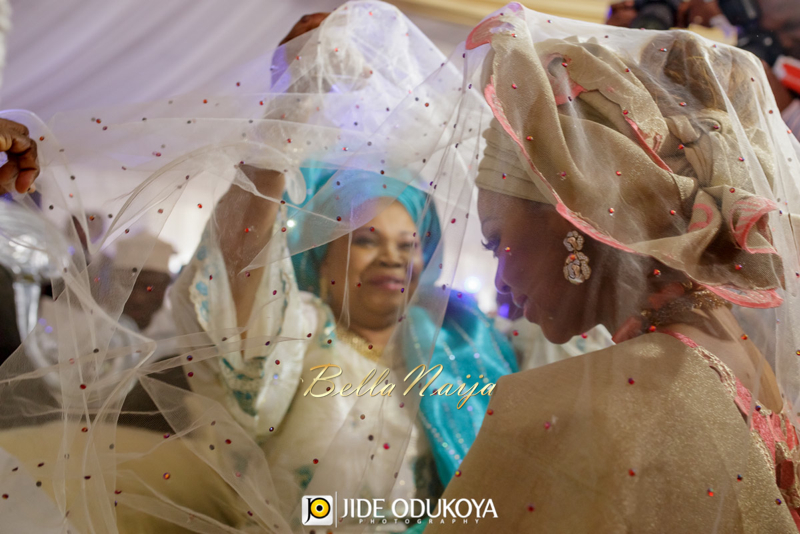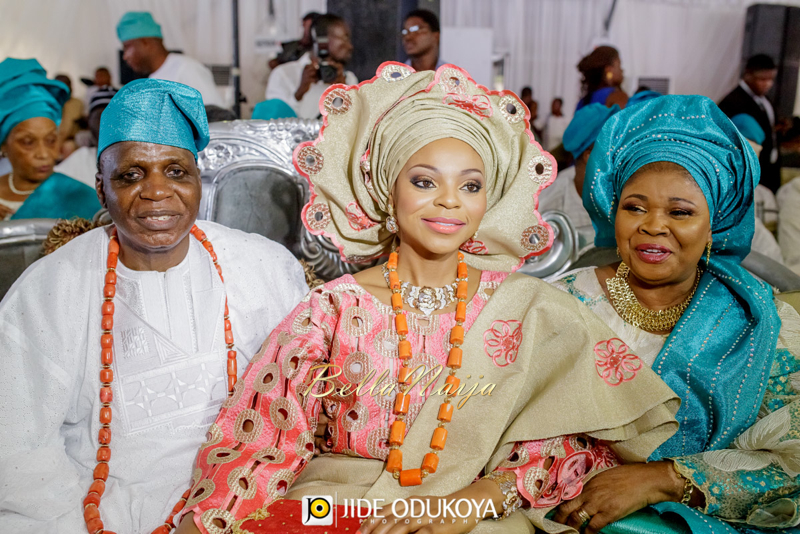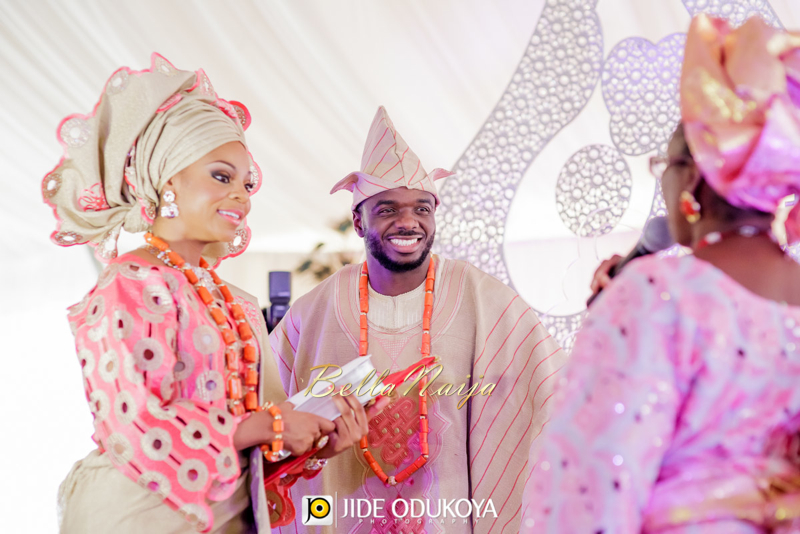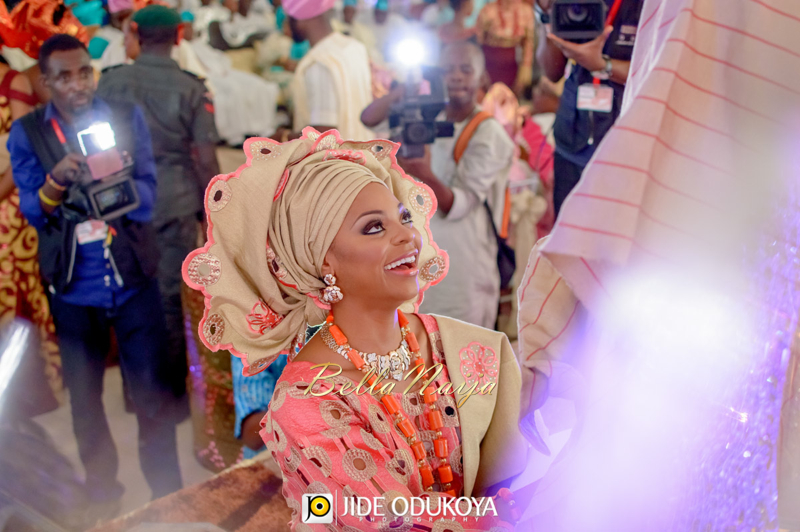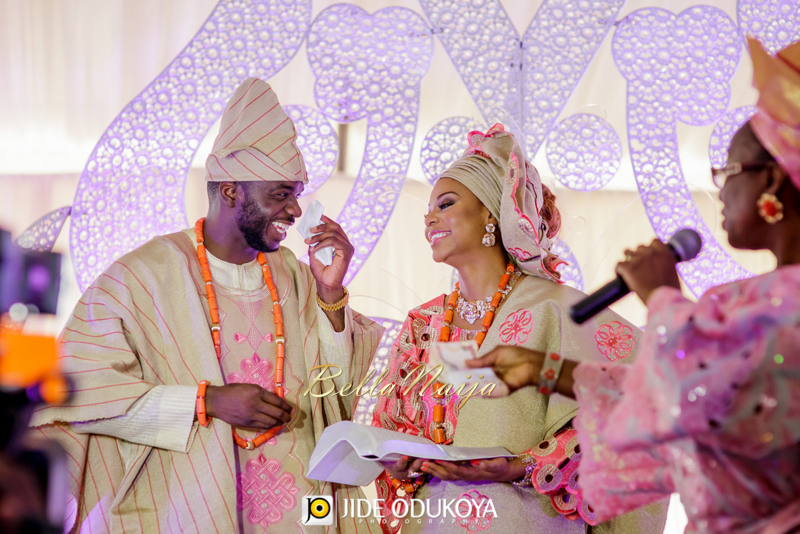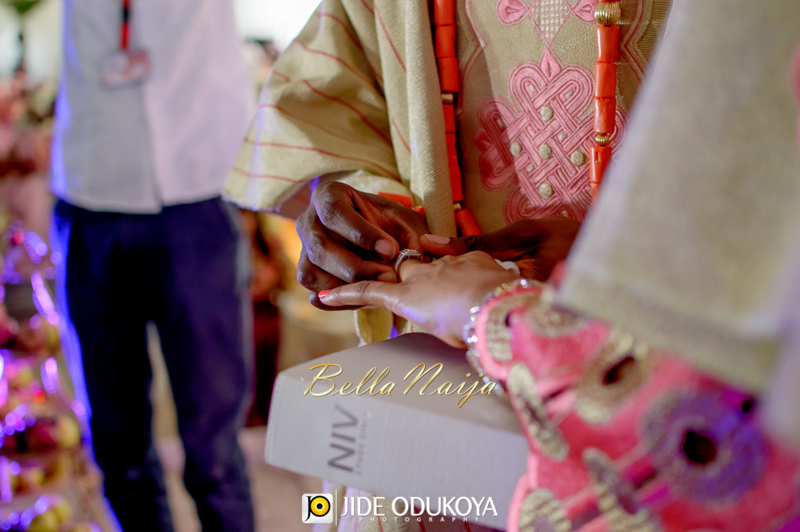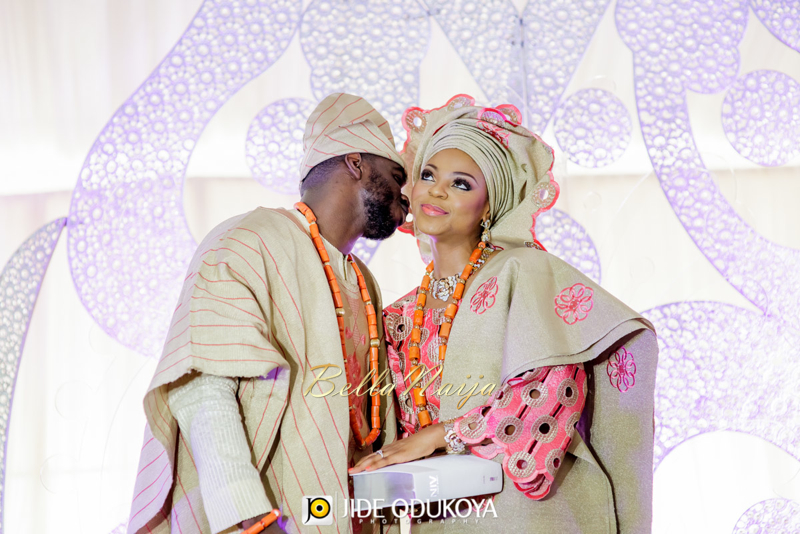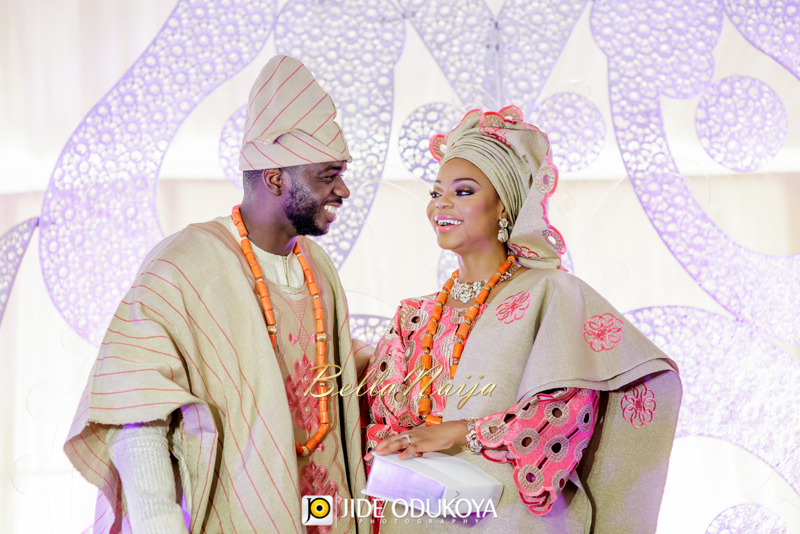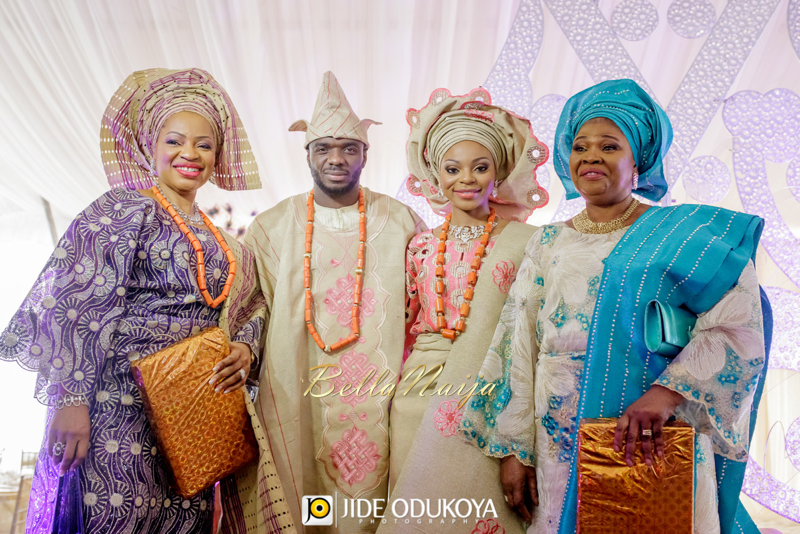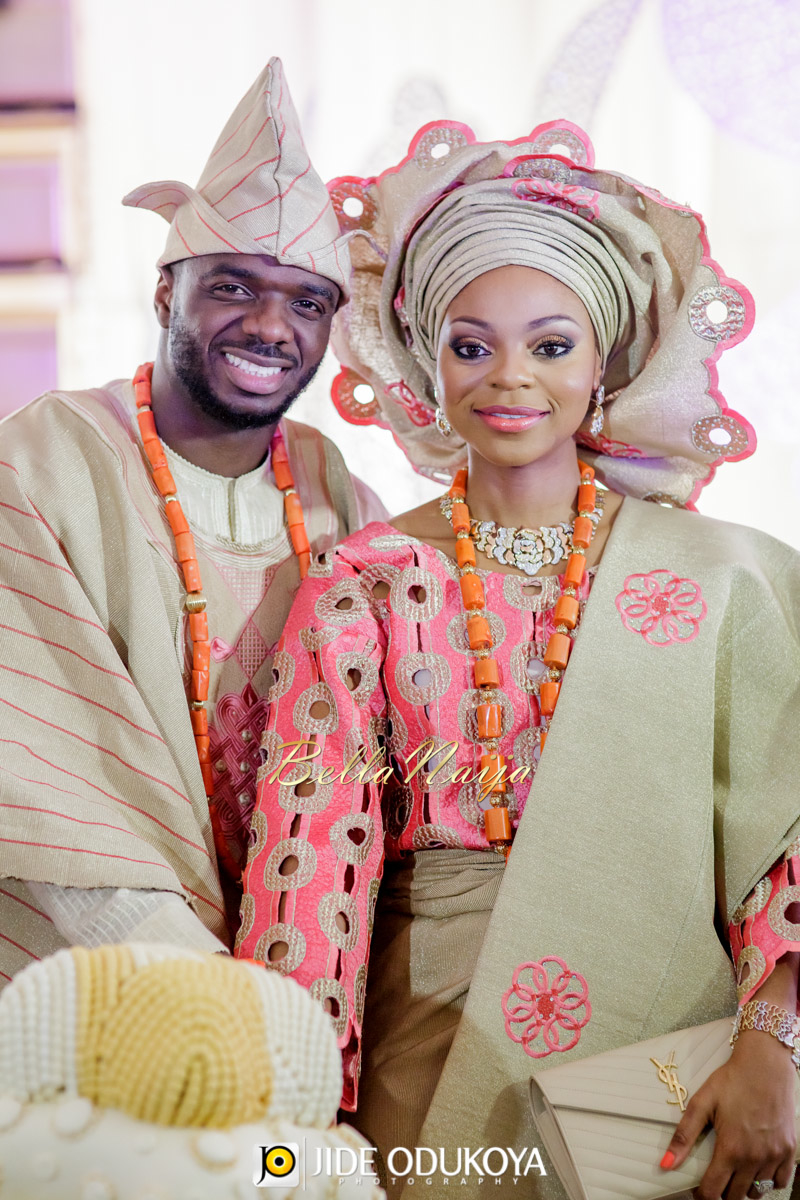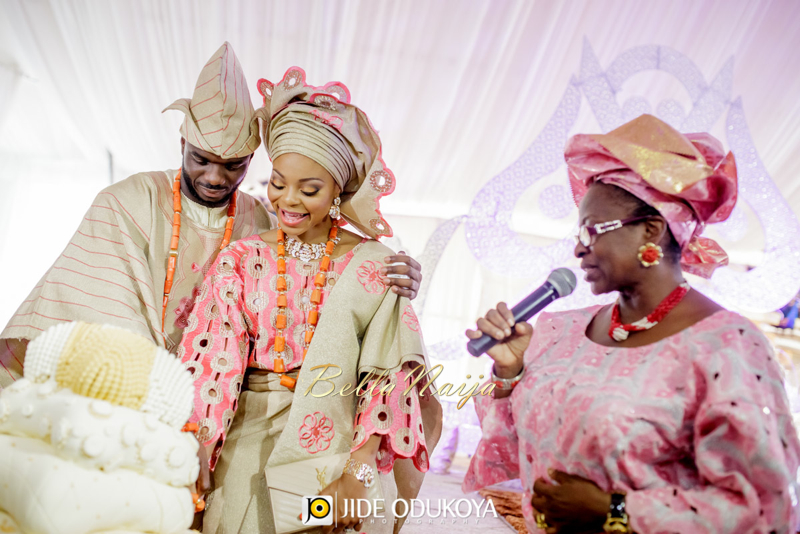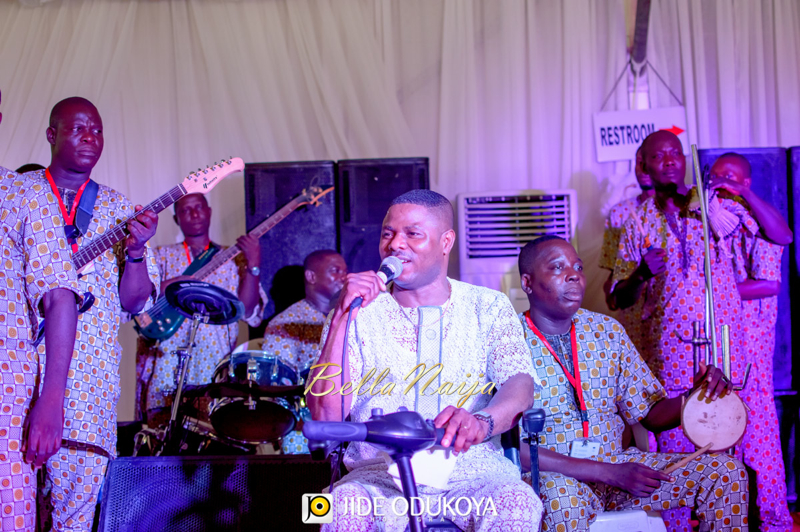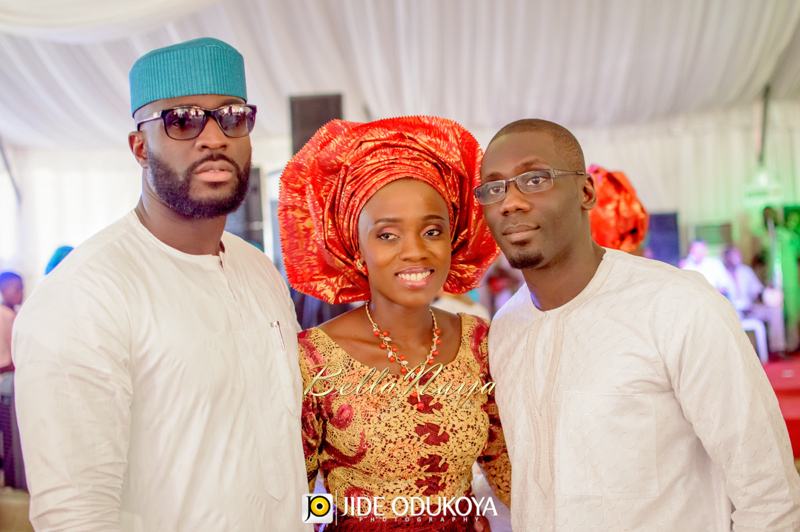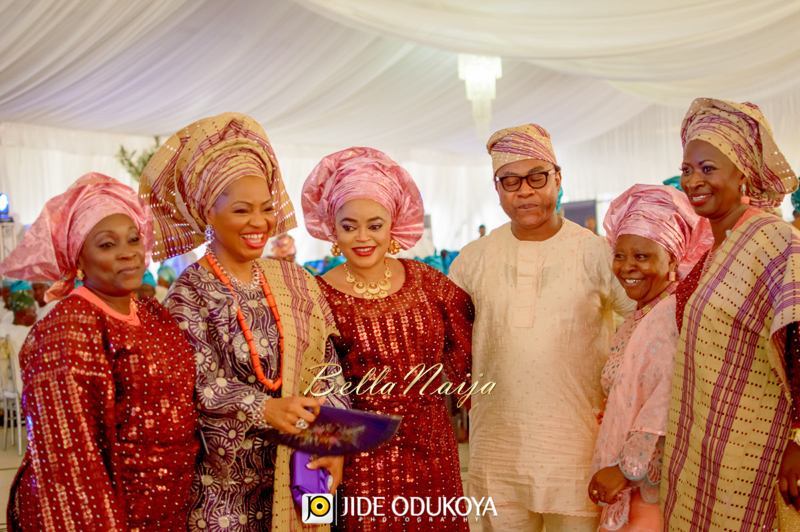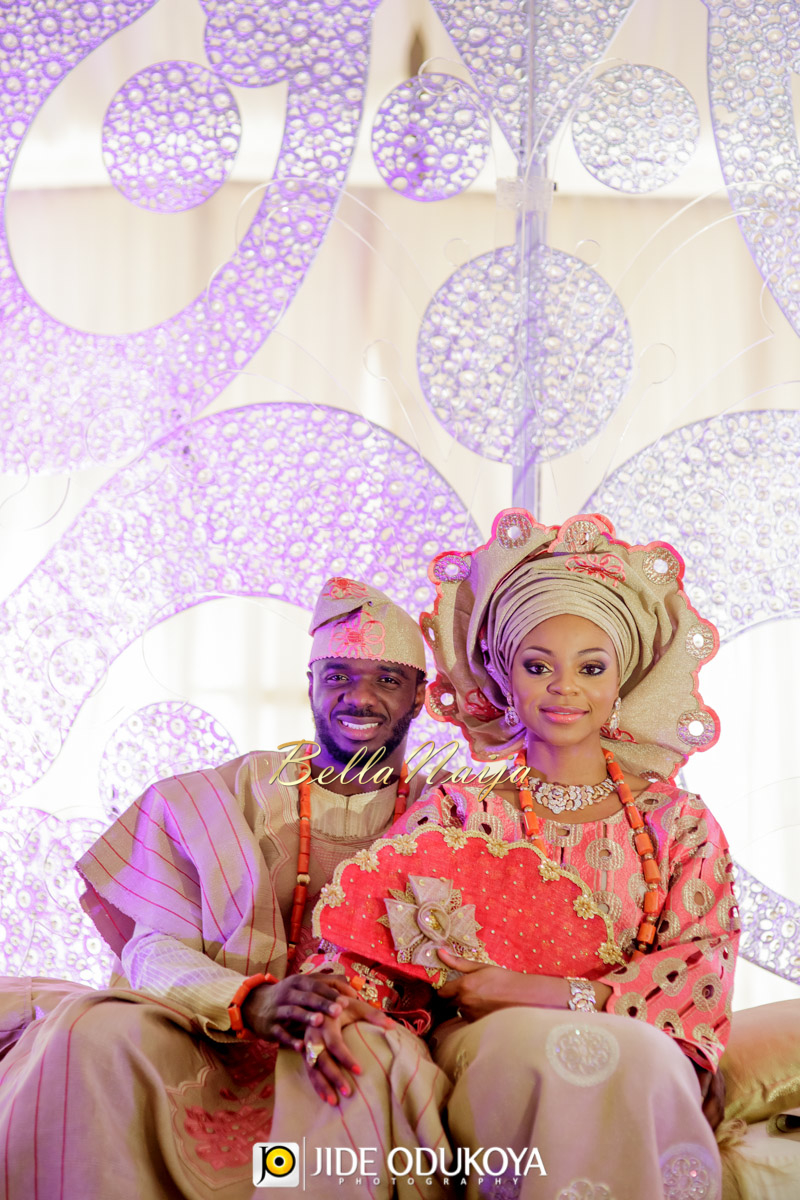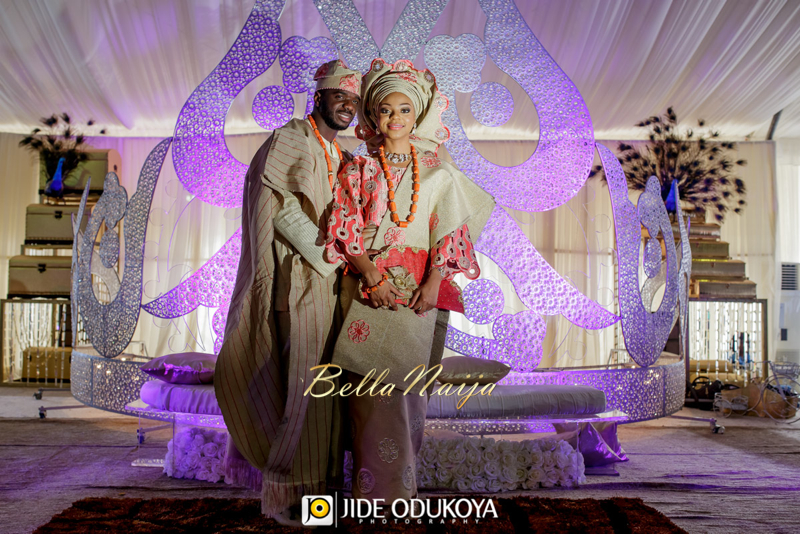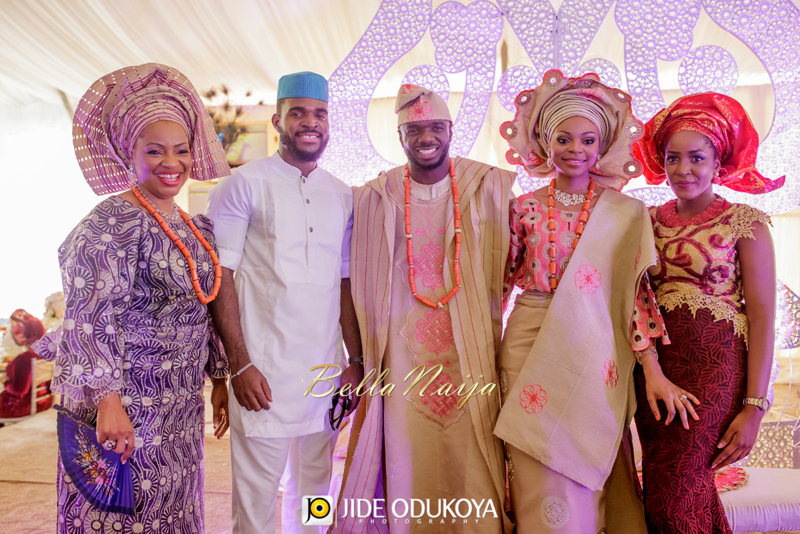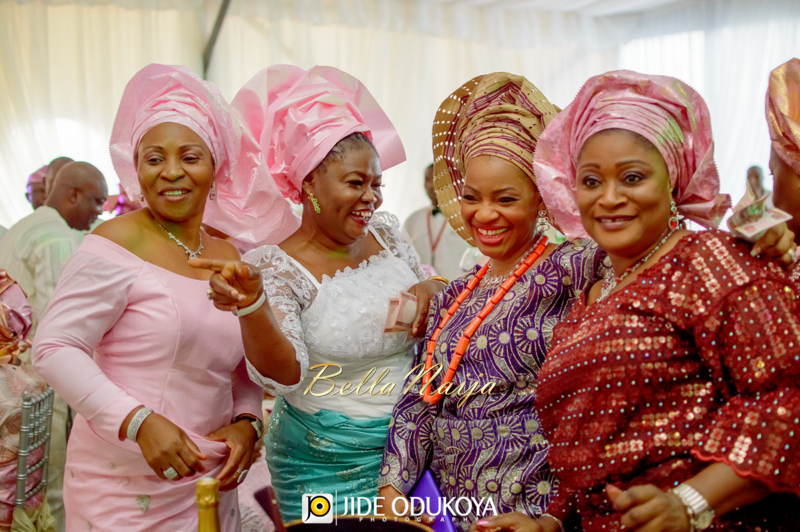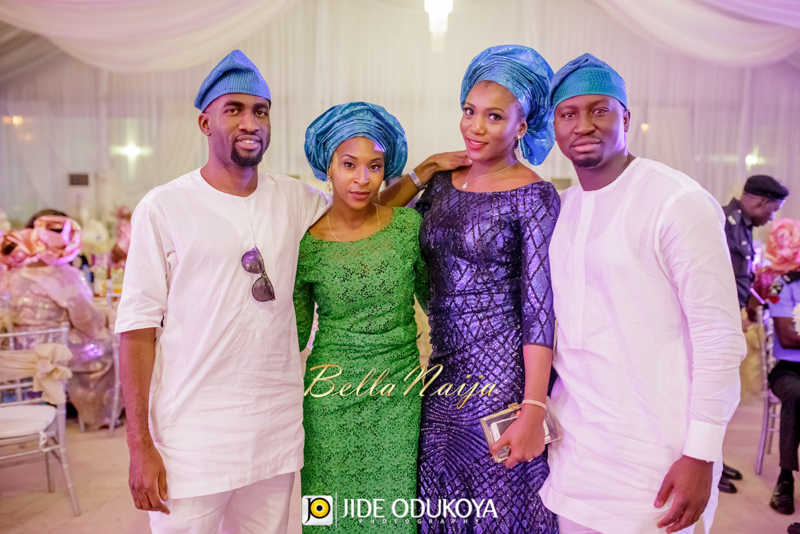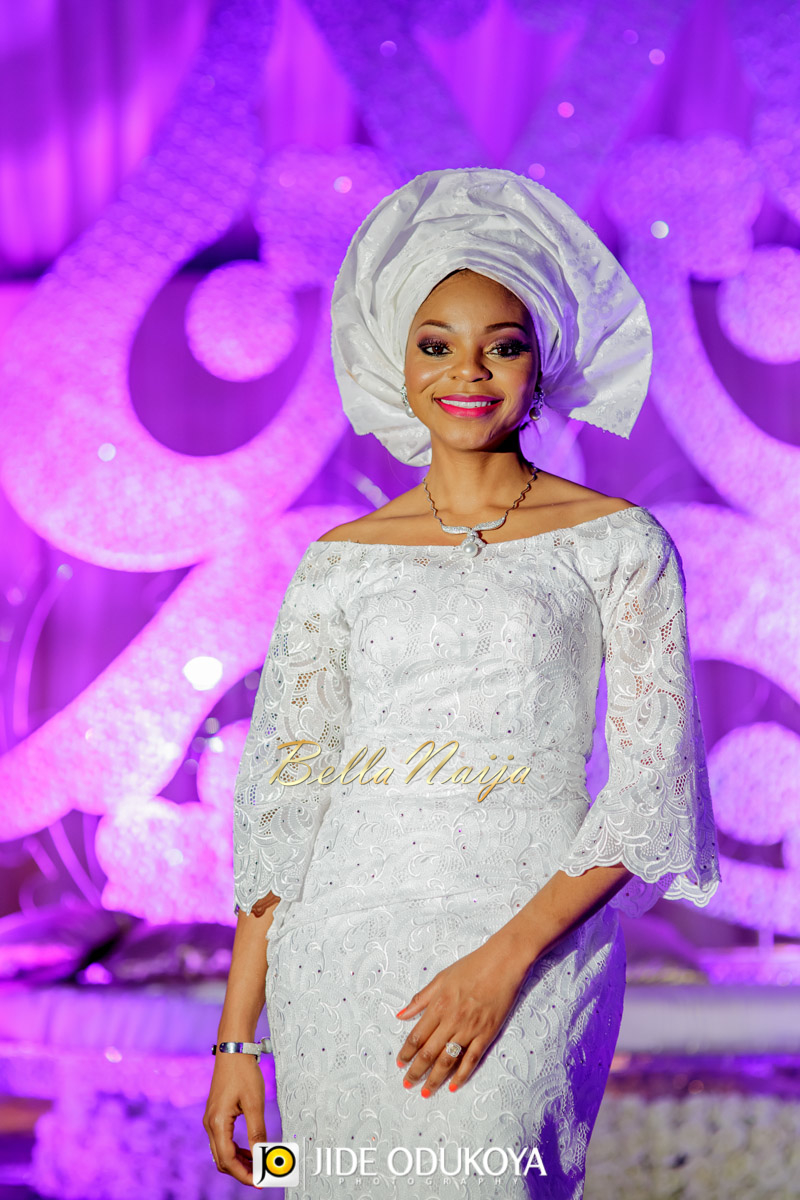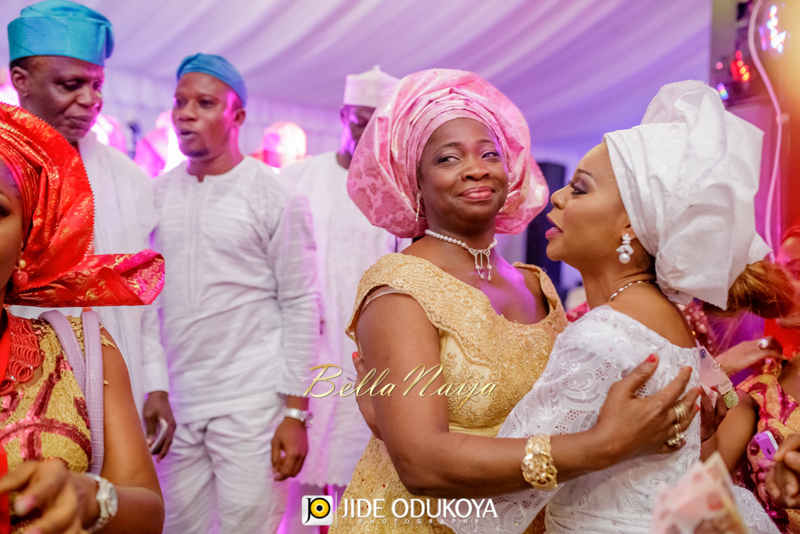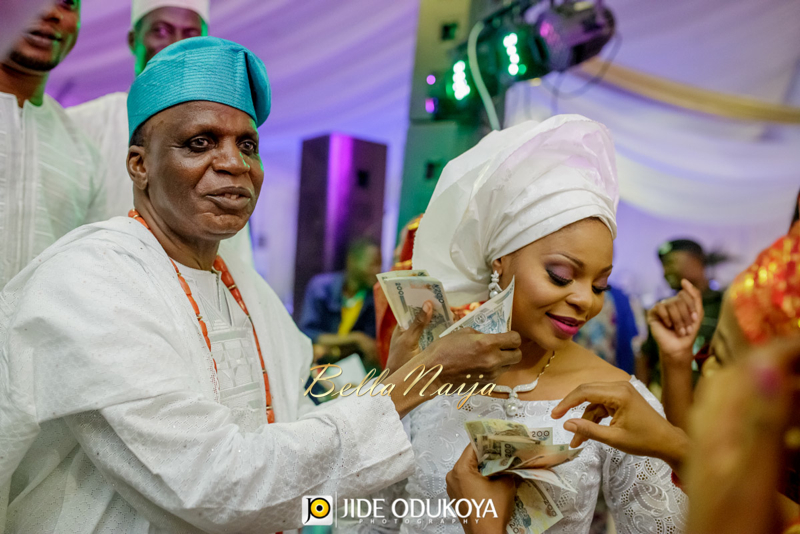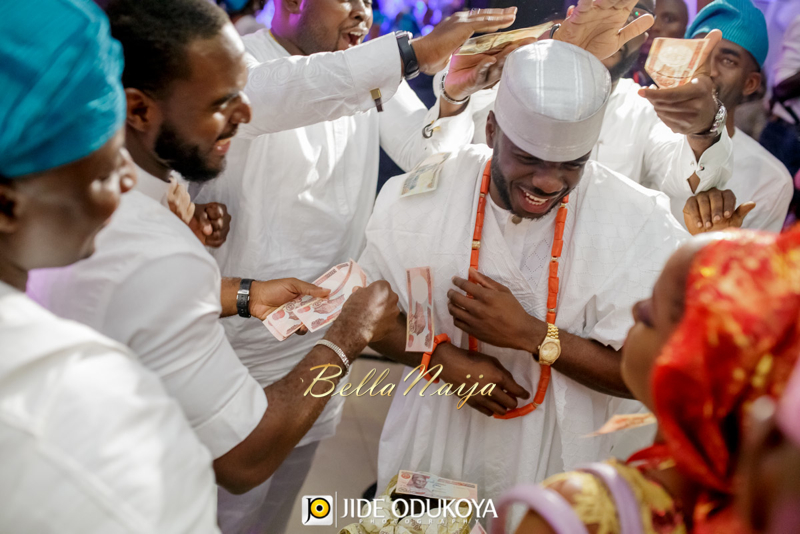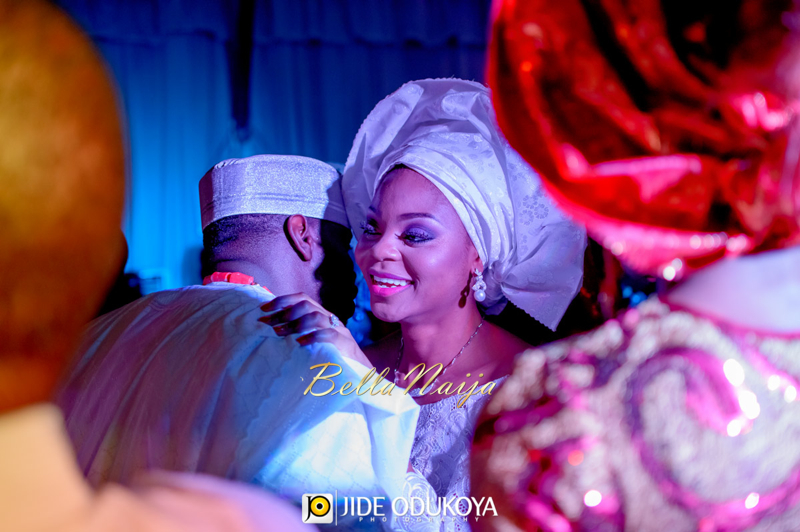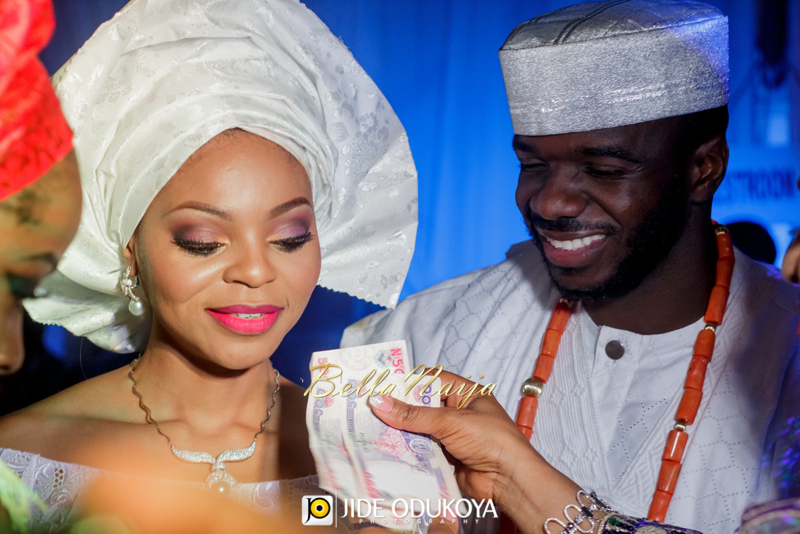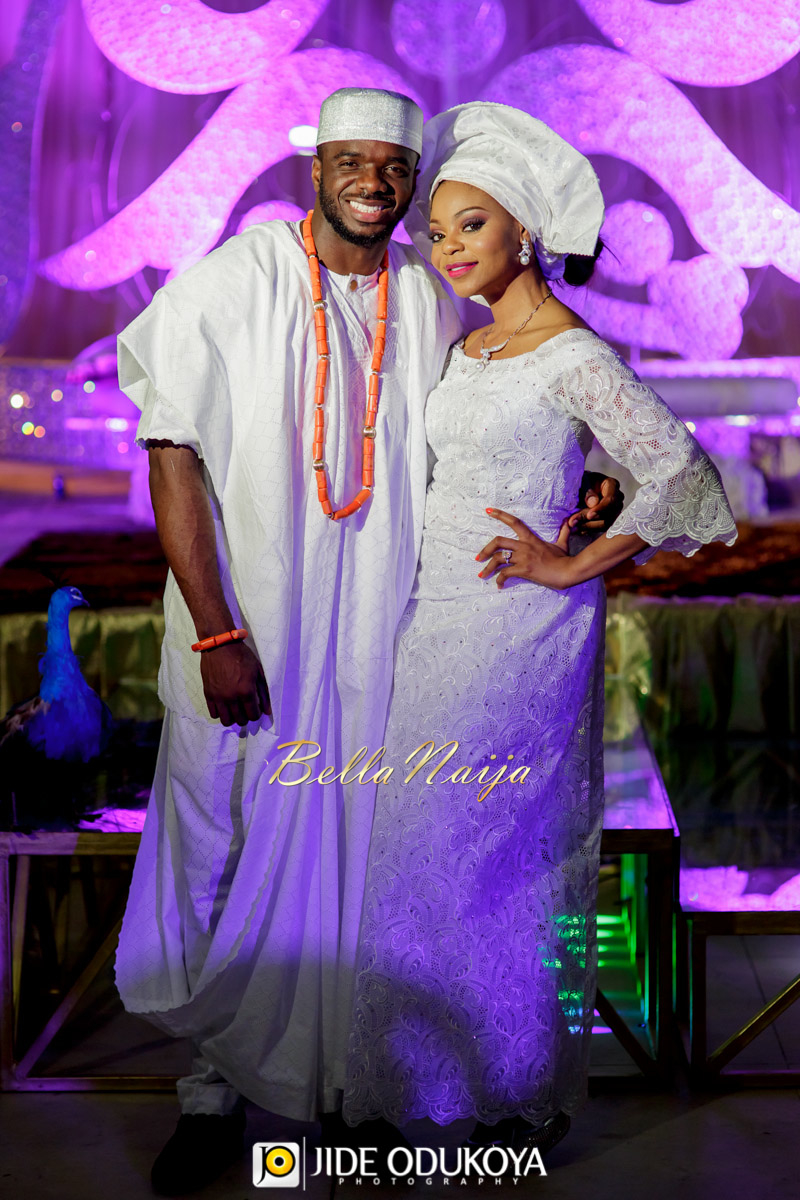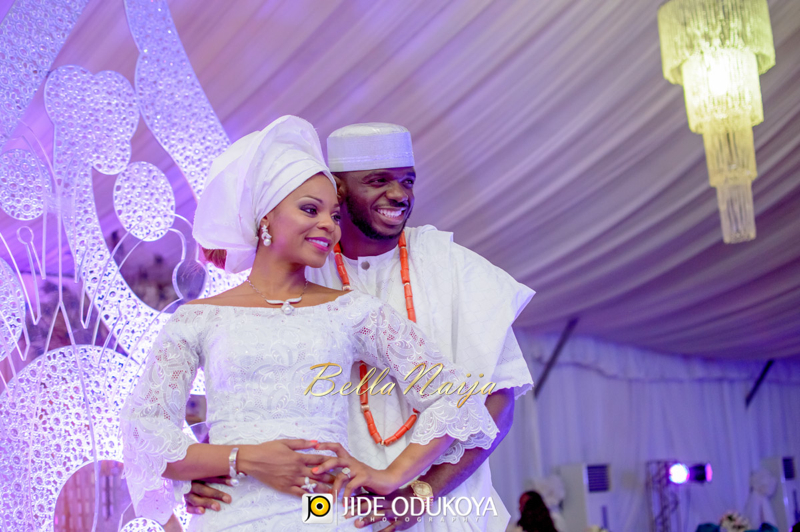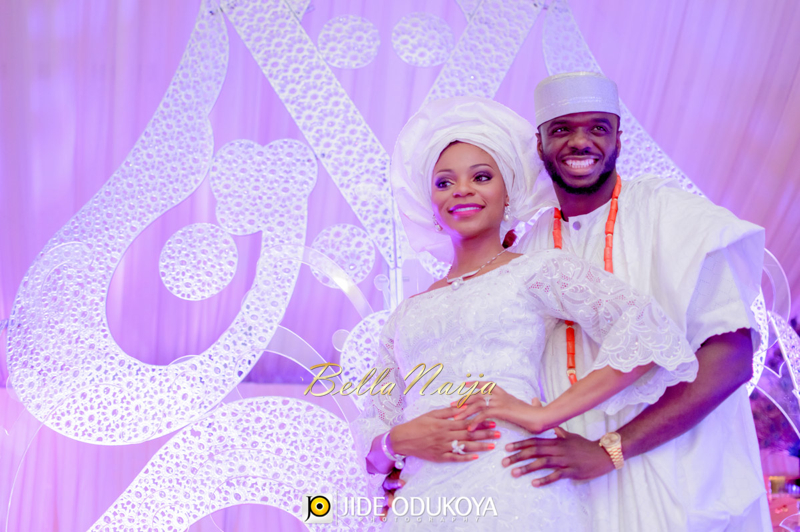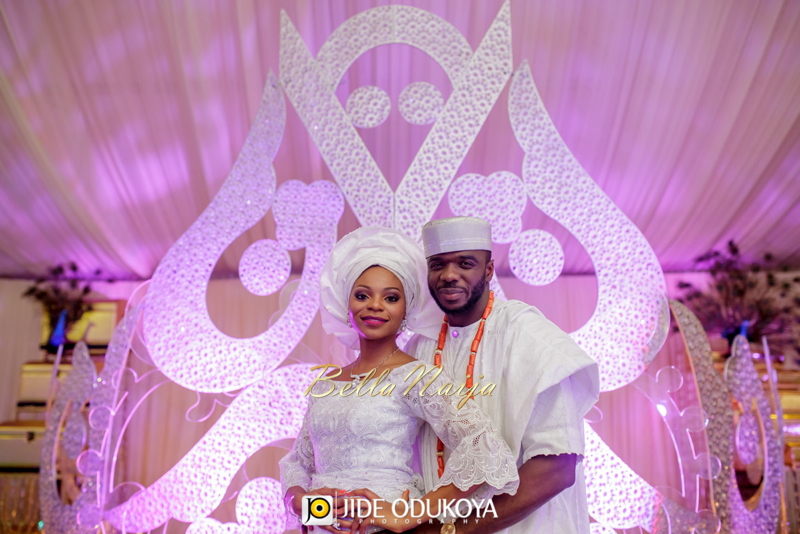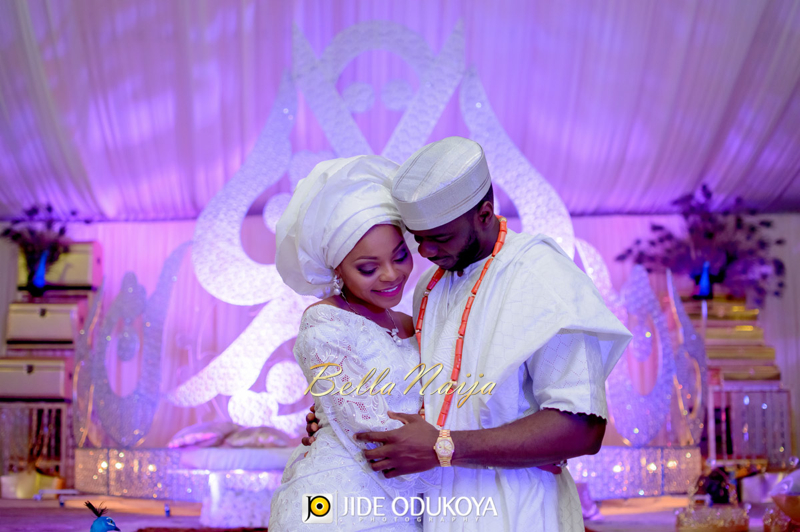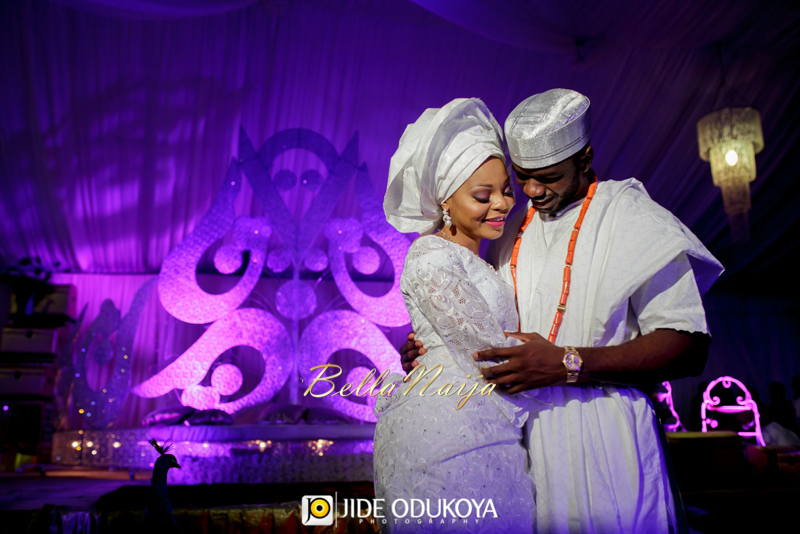 ***
All Photography: Jide Odukoya Photography | instagram.com/JideOdukoyaPhotography | email: info (at) jideodukoya.com | phone: 08033999286
Wedding Info
Wedding Date: November 15, 2014
Ceremony Location: RCCG City of David V.I.
Reception: Landmark Event Center
Aso Ebi Colours: Baby Pink (bride's family); Teal & white (groom's family)
Wedding Attire
Traditional Wedding Accessories: Coral beads, jewellery (bought in Valencia,Italy)
Bridal Gown: Iselin Couture Designs, Chelsea, London.
Bridal Party Attire: NABBD, Wimbledon, London
Makeup
Engagement: ShoMya
Wedding: Mamza Beauty
Vendors
Cake: Opindos
Caterer: Astoria, Kaffy, Ooh La La, Bonix etc
Favors: Gift Emporium
Wedding Planner & Designer + Flowers (including lovers' ark): Victoria F Events
DJ: DJ Baggio