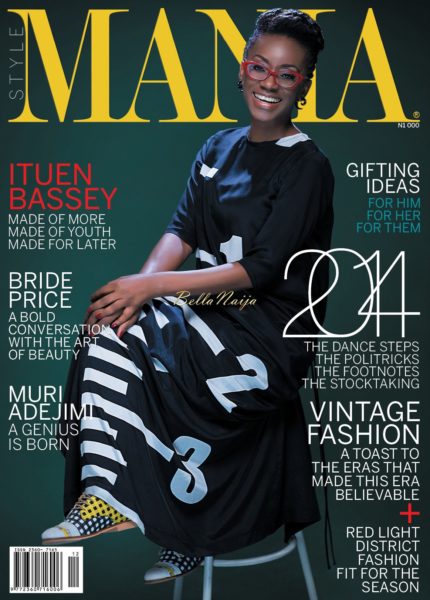 Nigerian designer Ituen Basi is the cover star of Mania magazine's 'Celebration Issue' for January 2015.
The issue takes their readers into the New Year and documents the past year as well as the bliss of the festive season.
In this issue singer Temi Dollface wears her styling hat as she takes readers on a vintage expose while TV personality Vimbai Mutinhiri takes on the popular Sanusi Fafunwa street in a fashion editorial.
In the beauty editorial the magazine takes on traditional bridal looks.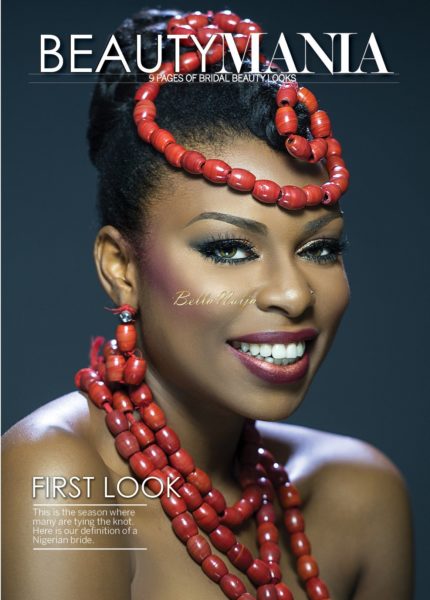 The magazine also profiles personalities like Nosa, Muri Adejimi, Steve Gukas and many more.
For further enquires, back issues and subscription, call 01-4548728, [email protected].
Credits:
Cover
Photographer: Kelechi Amadi-Obi
Fashion Editor: Godson Ukaegbu
Make–up: Bayo Haastrup
Hair: Austin Aggey @ Bobby's Signature
BeautyMania
Photographer: Kelechi Amadi-Obi
Make–up: Bimpe Onakoya
Hair: Zubby Eneoma
Model: Cynthia Kamalu
FashionMania
Location: Sanusi Fafunwa
Photographer: Kelechi Amadi-Obi
Stylist: Godson Ukaegbu
Make–up: Bayo Haastrup
Hair: Bernard Smiles
Model: Vimbai Mutinhiri
Plural Eras
Photographer: Kelechi Amadi-Obi
Stylist: Temi Dollface
Make–up: Bayo Haastrup
Model: Uju Marshall