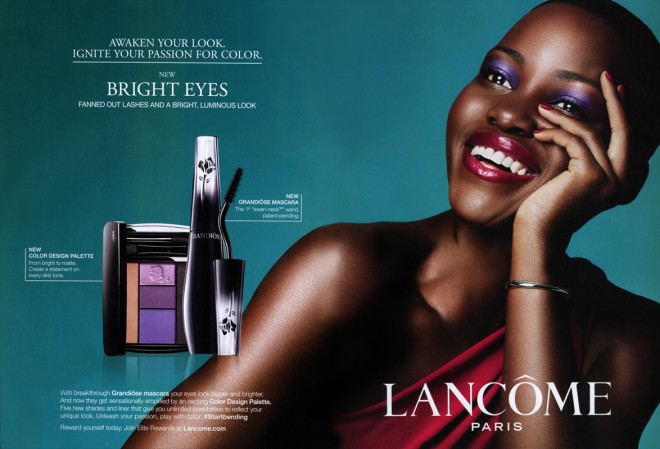 Lupita Nyong'o is such a beauty and the fact that she reflects on the essence of Africa and her home country Kenya for names is a plus.
For her latest ad for Lancôme Paris shot by Mert & Marcus, the actress rocks a stunning eyeshadow from the brand's 'Bright Eyes' collection in the shade "Jacaranda Bloom". The purple hue was named by Lupita herself according to InStyle Magazine.
The shade was first seen when the brand ambasadress wore it on the Golden Globes red carpet with a Giambattista Valli dress. See more details on her look here.
According to the mag;
"The palette being showcased in the ad and on Nyong'o's lids was a collaboration between the star and her makeup artist Nick Barose. "I designed the color palette, and Lupita named it Jacaranda Bloom after the jacaranda tree's gorgeous electric purple flowers," he tells us. "It has three purple shades you can mix and match, and the navy-plum shade on the bottom is perfect for lining the eyes."
So what do you think? Lover her new ad?