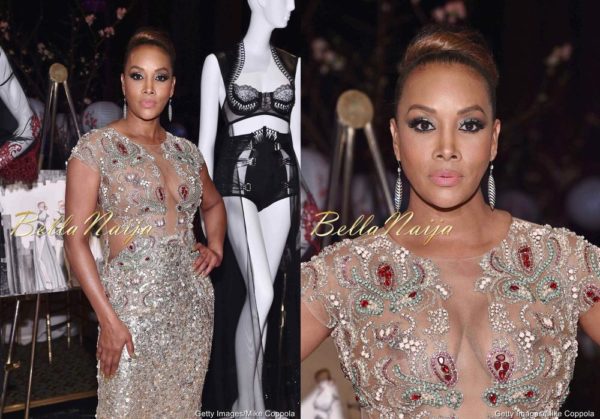 Hollywood actress Vivica Fox hosted an underwear industry awards night last night and for her look of the night the 50-year-old star decided to go without her very own underwear.
While a lot of people on Twitter are talking about it and saying it is a possible wardrobe malfunction – given the venue it sure looks like she was making a style statement.
She looked ageless in a clinging sheer gown with her hair piled high on her head in an elegant bun and pulled-back from to highlight dangling and sparkling earrings.
While her outfit for the event is a head turner, we can't help but conclude that it's mostly because her look is missing something – a bra.
Photo Credit: Getty Images/Mike Coppola