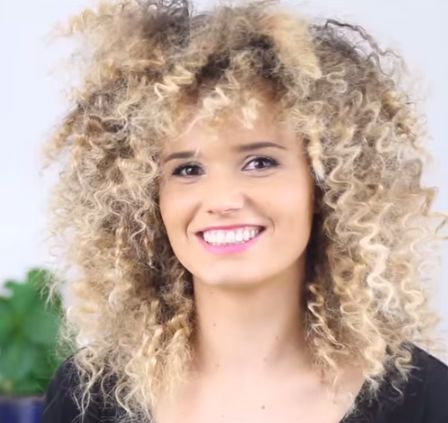 Can any type of hair be 'afro'? Youtuber Mihaela of Eskimohair thinks so!
She uploaded this video tutorial showing how Caucasian women with straight hair can get an afro too. In the tutorial she first wraps her hair around strips of foil and then uses a hair straightener to press them down. When she unwraps the hair, it has curls and puffs out.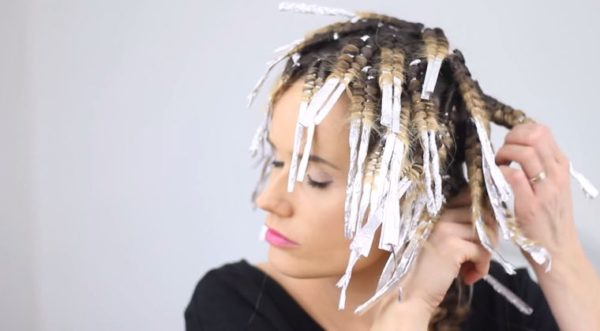 After going through her Instagram page (@Eskimohairmihaelacengher), it's evident that Mihaela loves to create different styles with her hair. But some commenters on her Youtube page don't think so. Some of them of African heritage expressed having a problem with Caucasian women trying to write "themselves into black history and culture"; while others who are of both African & Caucasian descent don't see any insult in the tutorial.
This takes us back to 2 articles we featured a while ago when a young Caucasian girl rocked box braids, and a site that featured a Caucasian girl in their Natural Hair segment, met mixed reactions.
See some comments on EskimoHair's Youtube video below;
Tandrea Spain said;
"I'm not hating, but you can never trust these people. Black women – protect your culture because these people constantly want to be like you while writing themselves into your history and culture. See the value in what you offer as black women. Look at what the white woman did when she found out that black women were twerking. They do not know how to emulate the culture of others without stealing and acting as though they were the original inventors. They also tend to develop a superiority complex and act as though they are better at doing what you've always done culturally. I hate to say this, but history has proven time and time again… that this is what they do. Do not feel guilty for wearing weaves and straight hair, for it was the whites who made you feel insecure about your hair throughout history calling you pick ninnies and nappy heads… because they secretly covet your genes. Now in seeing this video, embrace your natural hair and features and protect your culture. Don't be so quick to allow whites to emulate you. They can not be trusted. Whites over protect themselves at all times and you should do the same… even when it comes to something as simple as hair, make sure that you are #1 in capitalizing from your own culture."
Jay Bey said;
"If you are getting hate from black women on this video don't pay attention to them, they STRAIGHTEN THEIR HAIR AND WEAR WEAVES!!!! As a black woman myself, I am glad you find afro's attractive and plus it looks great on you"
Pinkqueenscookie said;
"I enjoyed this tutorial. But some of you are messed up. If Black women, ANY women for that matter buy hair and it's decent, it most certainly isn't White hair, it's usually Asian. Relaxing is not to emulate White women but either to assimilate or some find it easier. Personally I don't relax or wear weave but I think this vid got some crap solely because she is White and on her this look is edgy and cute but on some Black women this is unprofessional or ugly. It just doesn't mean the same thing."
DarkLadyJade said;
"This is so insulting, and she looks stupid as hell. Why are black people always given crap for our features, our natural hair, our dark skin, our physical assets, made to feel like shit for those features to the point most black people either don't like or are trying to change those features, only for people who aren't black to then turn around and try to imitate those same features? For f**ks sake, whenever straight haired people talk about how ugly they think their hair is when it isn't 100% sleek they call it 'afro'. Folks want to wear blackness as a costume while still demonizing actual black people."
***
BellaNaijarians, do you think her hairstyle can be called an 'afro'?
Watch the tutorial!