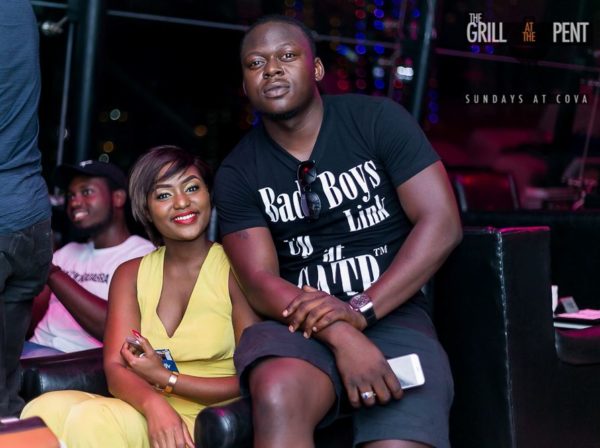 It looks like Lagos can't get enough of the Grill At The Pent (GATP) party!
At a recent edition titled "5PM in Lagos", guests had the signature GATP experience – a sumptuous grill menu, an unlimited flow of Vodka Ciroc and great music from N.D Vibes live band in the background.
As the sun went down and the hours got later, the live band rounded off and DJ Skura picked up for a night of dancing. Later on in-house DJ, Ruud, dropped hot music rocking the entertainment scene right now.
Just as guests thought the fun was over, Mavins official DJ – Big N stepped into the booth and dished out hot jams that had guests on their feet till the early morning.
Grill at the Pent is brought to you by BankHead Entertainment and powered by Ciroc ultra premium vodka.
Partners include Weyworld, Bang and Kosher.
Media partners include – BellaNaija, 360Nobs, Style Vitae, City People and Beat FM.
Find the GATP fun on Social Media – Follow them on Instagram: @thegrillatdpent, @BankheadEntertainment and @CirocNigeria | Follow them on Twitter: @thegrillatdpent, @BankheadEntertainment and @CirocNigeria | Search the Hashtags #GATP #CirocLifeNGR #BankheadParties
Drink and Celebrate Life Responsibly with Ciroc Ultra Premium Vodka.
______________________________________________________________________________________________
Sponsored Content