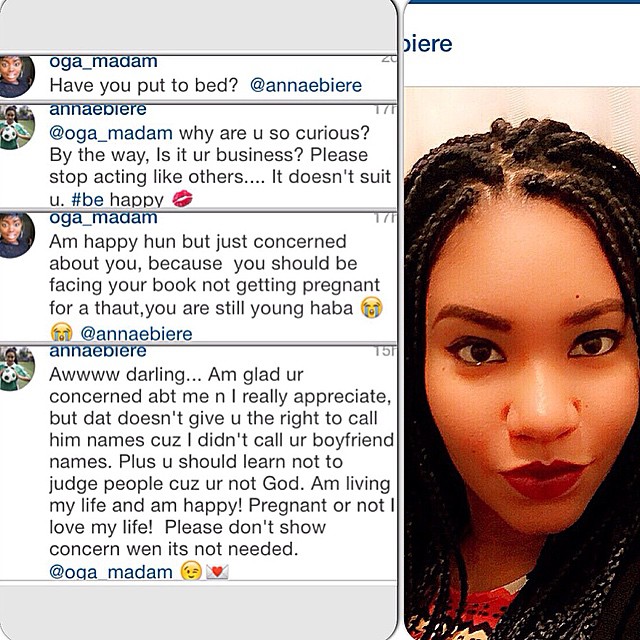 After our last feature on Anna Banner, many speculated she is pregnant for Flavour.
Her cheeks and nose look noticeably rounder, and she didn't display below her chest, after she had been off Instagram for weeks.
She responded today, to a fan who asked two days ago if she has 'put to bed'. Anna said the person shouldn't judge and that she's happy.
Photo via instagram.com/instablog9ja