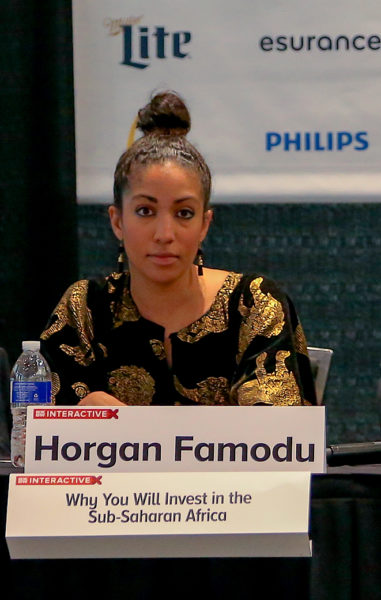 Maya Horgan Famodu's company, Ingressive, is every African start up's dream. But beyond Ingressive, BellaNaija wanted to take a closer look at this entrepreneur who has made it a mission to ensure that Sub-Saharan African businesses get all the necessary resources to help them soar! Maya, who is one part Nigeria, and another part American has dedicated her working life to ensure that small businesses get the know-how they need to grow in the developing world. Acting as the bridge between financiers and upcoming moguls, Maya remains humble when she speaks about her achievements. After a prelaw program at Cornell, Maya went on to finish her studies in Pomona College, Los Angeles. A competitive dancer and a lover of horses, Maya's eclectic interests make up the interesting elements that make her a candidate for this BN Making It!
In an interview with BellaNaija, shares details of what it means to be behind the scenes of helping young businesses reach their full potential. It's a very informative interview and we hope you learn as much from it as we did.
***
Please tell us a little bit about Maya
I was raised in rural Minnesota with a dad's side of Nigerian academics and a mom's side of American humanitarians—peace corps, military, picketing women. I was always pretty strange in my community—not only growing up as the only person of color in my class, but also the only Africans in our town.
Also while a student at Pomona College in LA, I led several trips abroad, studying the way in which Western organizations influenced emerging markets. The first was Costa Rica, where I recruited then fundraised for a team of ten to volunteer and research on the coast.
After graduation, I consulted for the Network for Teaching Entrepreneurship, and also worked directly with founder Steve Mariotti, author of the top 7 entrepreneurship textbooks for high school students. Through NFTE, he's helped almost a million young people around the world start businesses—I worked with him and interviewed top CEOs, founders, and disruptive business professionals for entrepreneurship articles published in the Huffington Post.
After this, I worked in private equity research, supporting diligence while building out an investor network. More and more, Africa came up. The Carlyle Group, IBM, Tiger, M&A activity with Walmart acquiring Massmart and Visa in South Africa. And I missed my dad and younger siblings at UniLag
So when the time was right, I left to launch Ingressive, and headed to Nigeria and South Africa to build. In less than three months, we had an office in Yaba with a local team of brilliant finance professionals. We recruited sourcing partners and on-ground recruiters to pass along opportunities, systematized our vetting process, and then started facilitating. Now, in addition to facilitation, we just launched an investor trip program where we'll be leading our first angels to She Leads Africa and DEMO Africa in the fall.
What is Ingressive about and what did you hope to achieve with it?
Ingressive is about empowering Sub-Saharan entrepreneurs and changing the perception of business on the ground through successful transactions and interactions.
We hope to become the go-to platform for top disruptive Sub-Saharan opportunities as well as investors and businesses looking to get involved in Africa.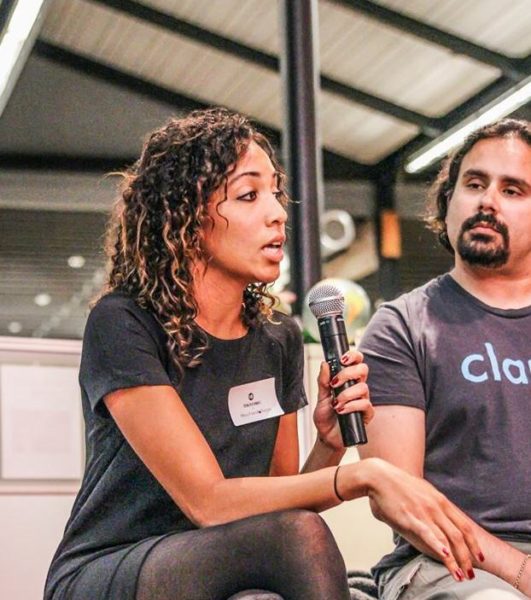 Please tell us about the structure of Ingressive
As far as the US, we have me, Jenny Parham, formerly in the Peace Corps in Namibia, who also received her Masters in International Development. She manages our content. Erikan Obotetukudo comes from a background in research and strategy in Nigeria and Brazil, and she is focused on stateside recruiting.
On the African continent, we have an office in Yaba with four seasoned financial services professionals who send us opportunities and also will support incremental funds monitoring, we have on-ground recruiters and partner organizations across the Sub-Sahara who source us deals. We also have an incredible advisor board for whom I am incredibly thankful.
Can you walk us through the steps you take in sourcing financing for local entrepreneurs?
We acknowledge that Sub-Saharan startups don't just need capital, they need technical support—as many are pioneering their respective industries, and the entrepreneurial infrastructure we take for granted here has not yet developed there, leaving founders totally underserved. Under that premise, we ensure we only match our vetted startups with "smart capital": investors who have relevant networks and expertise.'
As far as the actual process:
First and foremost, the startups we solicit on behalf of are sent to us from one of our sourcing partners. This ensures we only get legitimate companies run by credible people. Then we do a thorough vet before representing them.
Then, we search our database. The investors we've accepted into Ingressive have completed an intake form defining not only the basics like bio and investment strategy, but also potential nuances, networks, and subtle preferences that could influence decisions. We connect our funders based on their rating with the startups.
Are you usually recruited by business owners or is there an Ingressive yardstick for finding businesses to work with?
Companies reach out to us through the site, but we don't cold outreach without a warm recommendation. As far as the "yardstick," we source from our Yaba office, our trusted partners, or one of our Sub-Saharan on-ground recruiters.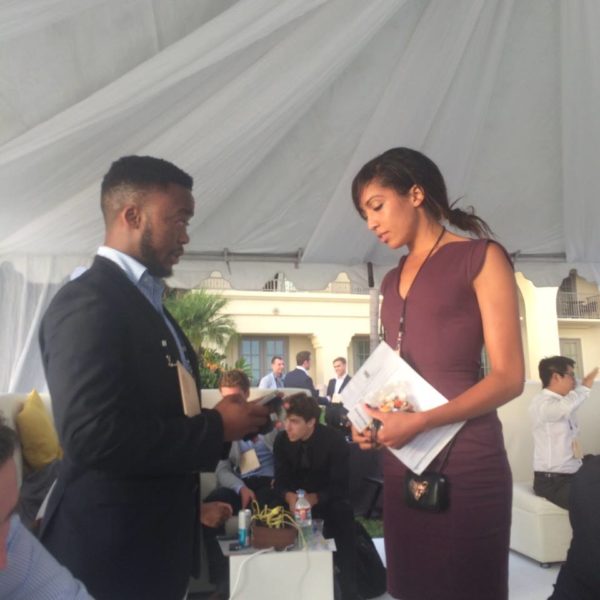 Conducting Due Diligence in Africa, particularly Nigeria can be a little difficult because of the inadequate data provision and lack of established infrastructure, how do you work?
We put a lot of weight on relationships built before the companies even come to Ingressive. We accept opportunities where our sourcing partners have seen the startup's performance for several months, and can vouch for their character, their responsibility, their work ethic. At the startup phase, you're banking on the entrepreneur more than anything, and that's the most important vetting.
Of course, we require typical vetting documents, but since we're mainly working with companies less than 3 years old, we have access to the same few materials as funders in Silicon Valley: pitch deck, bank account information, bios and so on.
Tech entrepreneurs—the bulk of the businesses we work with—are part of a new wave of Africans in business. They are building business with thought to sell or seek investment, unlike SMEs from the past, and as such, most have already developed what we need to vet: their own business account, financials, deck, exec summary, etc.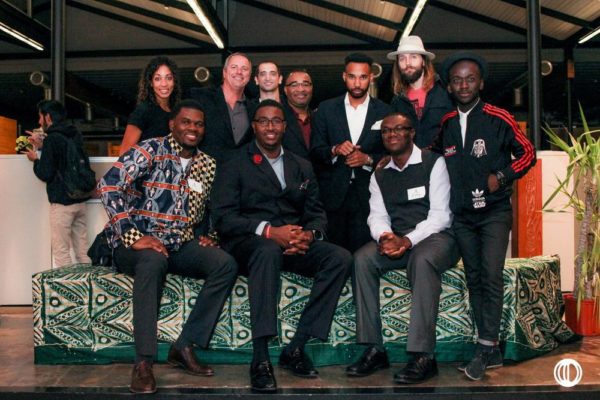 The main problem in DD is lack of information on markets. You can only do so much market testing—but it's challenging to prove scalability without full information on the populations, the business environment, resources, etc. We sometimes supplement our data with the few success stories from companies who are engaging our target market—if there is no proper census information.
And for the SMEs we engage who complicate diligence with inextricable personal and business accounts or insufficient audits, we have started exploring opportunities like M-Shwari, a savings account for M-Pesa that measures the amount of funds saved and stored, and produced a credit rating by that information alone. There is also First Access, which creates a credit rating based upon the users' timely payments of education, water, and electricity bills.
Please share some of the challenges you have faced in the course of running operations and working with small African businesses?
Trying to standardize intangible processes. Like how do you quantify "trust?" We want to automate all steps, but certain things like character approval—an absolutely essential part of what we do—are still done the old fashioned way.
The pace—Africa time runs a lot differently than U.S. time. It's sometimes challenging to articulate the rationale and cultural nuances to investors frustrated by delays.
Complications with government — whether it be simply bureaucratic or fee-related—can totally kill SMEs. We try to stay in technology because you can almost always circumvent the institution order to access your customers.
Transportation — until you're actually in-country, you don't realize how expensive and complicated it can be to get around either locally or country to country.
Volatility — especially with our companies in consumer products. This can be scary for investors. As such, we recommend a guarantor on every debt opportunity. And baking the volatility into valuation—which is commonplace of seasoned investors, but something new funders in Africa really have trouble accepting.
Lastly, finding talent has been a challenge. Not that there isn't; I'm surrounded by wicked smart and resourceful startup folk—but finding talent trained by the same business standards used globally.
You were recently billed to speak at the South by Southwest event, please tell us a little about that?
Yes! Very exciting event. Ingressive was selected to host a SXSW Interactive panel in the Austin Convention Center. It was titled Why You Will Invest in the Sub-Saharan Africa, and we had three brilliant entrepreneurs join me: Pule Taubokong, Founder of Africa Angels Network; Stephen Ozoigbo, CEO of African Technology Foundation; and Kwame Dougan, Attorney and Managing Partner, Co-Founder of iYa Ventures.
The world is turning their heads to Africa, as the Sub-Saharan now has the fastest growing economies, the fastest growing middle class, increasing FDI, and several nations boast the highest annualized CAGR of any emerging markets.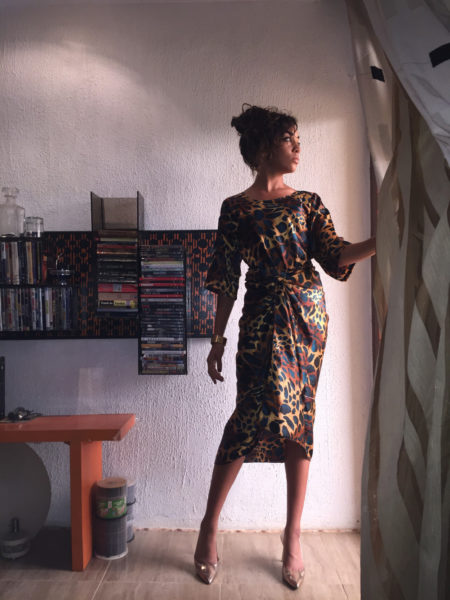 What would you say has been the highlight of your life as an entrepreneur?
Being able to move into a space where I can focus on helping African entrepreneurs full time.
As a matchmaker of sorts between start ups and equity providers, what would you say is the most difficult part of forming seamless alliances?
Building the experience. The concentration of our network is angels—and angels invest on feeling in a way that VC and PE firms can't. Trying to find the balance between a platform that can scale, and one that still promotes the white glove, intimate experience—feeling, engagement, the reason individuals invest in opportunities—has been a challenge.
Can you describe an average day in your life?
Depends on the week. About half of any given month, I'm travelling—so, morning to night meeting-hoping with some meals in between. If I'm home, wake up at 7, meditate then run, breakfast through the morning Skype calls with our partners and startups. Around lunchtime, transition to investor correspondence, put out any fires, evenings, work on infrastructure.
How do you balance work and play?
I can be pretty bad at balance. I'm a person of extremes, so when I'm in work-mode, there's no stopping. I try to keep a balance with a short morning meditation, making sure to exercise at least once a day. I still dance—mainly lyra, aerial silks, ballet, hip hop and contemporary—and that is my escape.
But of course, the serendipitous connections that lead to business are the ones that come from off-line connections. I'm only just internalizing that "play" time (the people you meet, the breaks that lead to improved efficiency) is a necessary part of building business.
What keeps you going and what makes you keep going?
What keeps me going? My family, and knowing that the work we're doing through Ingressive has the capacity to change lives.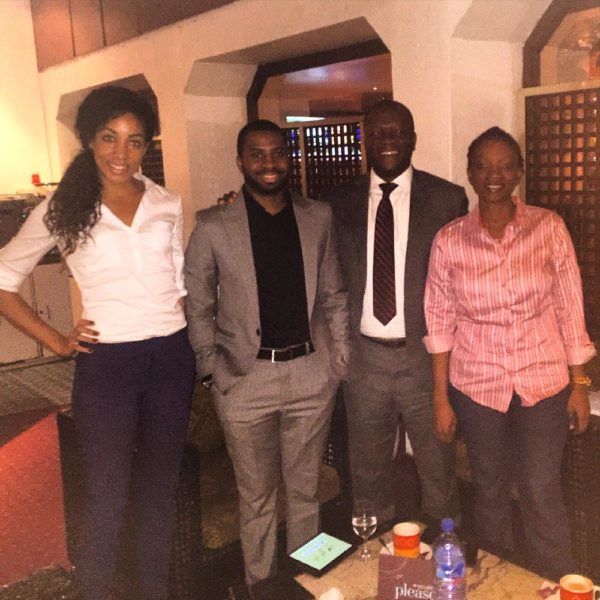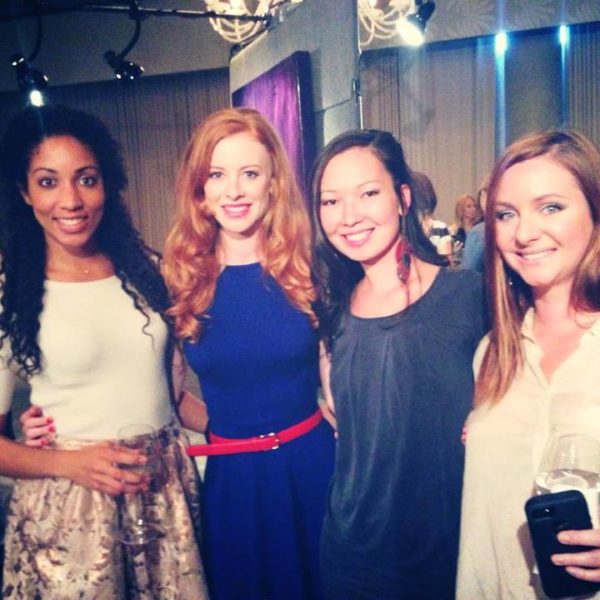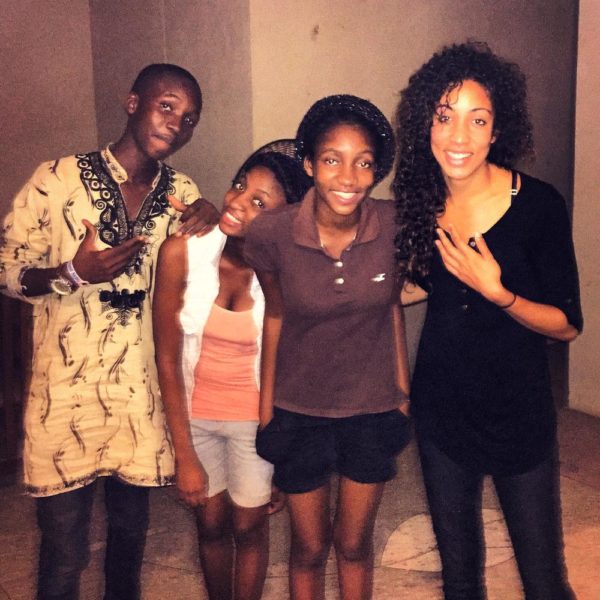 What are your thoughts on the way start ups are being set up and run in Africa at the moment? How sustainable are these ventures?
We see and hear about it time and again; the companies that do well once funded—that deploy capital effectively and understand how to scale a business—are those rooted in entrepreneurial communities. The problem with startups in Africa is that the financial infrastructure and startup ecosystem is well behind the growth we're currently seeing. 25% interest rates, pervasive nepotism, and elementary tech communities is not quite fertile grounds for startups.
SF works so well because there are not only free legal and accounting and counseling for startups, there is access to capital and know-how everywhere.  I want to see less of a focus on creating a pitch deck and more on building a community. Entrepreneurs need a better understanding of how entrepreneurship works, how finance works, and how scaling works. Founder communities do just that.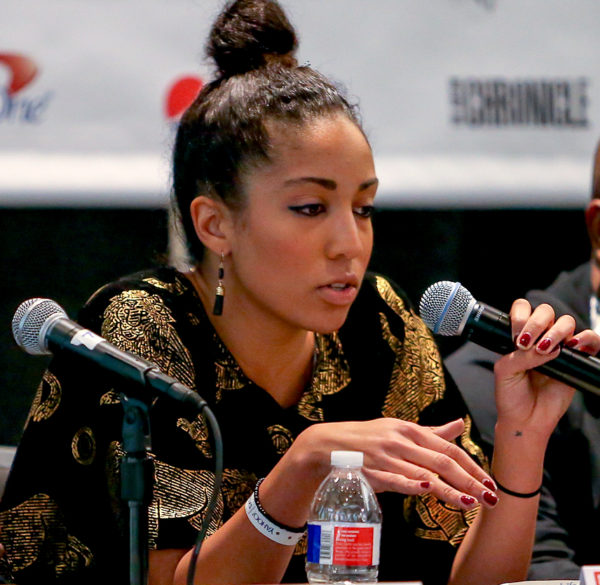 And secondly, more troubling, I fear a loss of ownership. At least in the tech space, companies are focused on the acquisition, not building something indefinitely sustainable. If we want to see Africans lead Africa, there has to be a better balance. Already, big players like Uber, Walmart, Visa, Amazon, IBM are planting roots and acquiring businesses out of Sub-Saharan Africa. EY's Private Equity Roundup reports demonstrated that Africa is now the most attractive emerging markets, with over $3 billion invested. Federal direct investment is on the rise in SSA—which is great—but it also poses a problem: Africans are building then selling their companies. We need the Bill Gates of Africa. We need African entrepreneurs with long-term visions, more time and more patience, focused on building conglomerates and focused on ownership.
What advice would you give (from your experience) on how to start and effectively run a business in Africa
Around money: If you're a startup seeking financing (debt), don't get money in foreign currency if your local tender is volatile, or you may find the payback point falling ever farther away.
Around cost saving: Use Viber, Whatsapp, Skype, Facebook Phone, or Google Hangout when interacting internationally. You don't actually have to pay to engage globally.
Around delegating: From the very first person you bring on your team, make sure you understand exactly where their skills lie, and then delegate projects within that space. Smart people learn quickly, yes, and in the startup phases, all players must wear about a million hats, but take it from me, you save about a gazillion hours if you discern your player's strong (and weak) points from the beginning, and delegate based on that.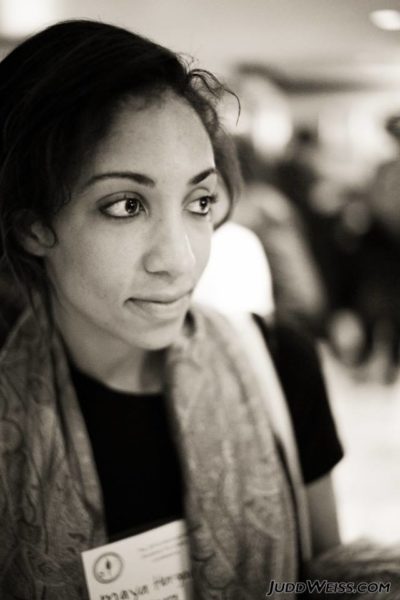 Around building: Start your startup around a problem. People buy things because it enhances their experience or eases their lives in whatever capacity. You enhance and ease by solving a problem. Problems maintain focus. Scalable, profitable businesses solve problems, however minute.
Around being foreign: If you're a foreigner and you don't have family on the ground, find the local embassy from your respective country. Off the bat, they'll guide you in the right direction. Bad business will kill your company before it's even on the ground—I've seen it. Make sure you work through references.
Around vetting: the African entrepreneurship community, though expansive, is a relatively small community. Ask around! People know the right resources, and the right partners.
Let's relax a bit
Three things you won't leave home without?
Carmex, flashdrive, and helmet (I drive a moto)
The most exotic place you've visited?
My grandmother's attic.
Favourite item in your wardrobe
My leather converse high tops.