"Everybody loves Jimi Agbaje"!
PDP gubernatorial candidate for Lagos state, Jimi Agbaje, took the hot seat opposite Olisa Adibua on the broadcaster's interview show, 'The Truth'.
They talked about the catchy jingle, before going on to more serious matters.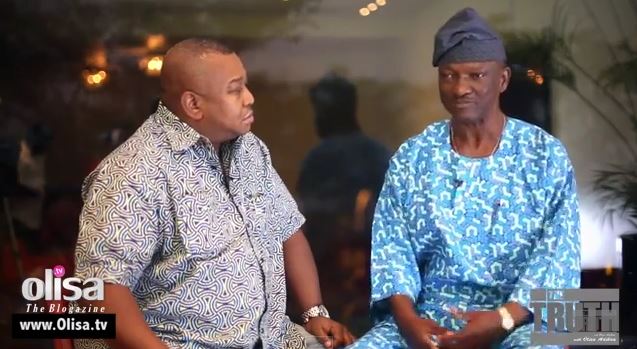 In this episode of the truth, Agbaje talked about his non-conventional entrance into politics. He started off as a professional then became an activist, protesting the infamous 'June 12' elections, which were annulled. He later became a part of the anti-Abacha movement and ran for Lagos governor for the first time in 2007.
He says he has increased his chances by joining a stronger party and has also improved himself.
Olisa then asked about the difference between his main opponent, APC's Akinwunmi Ambode and Jimi, asking what experience he brings to the table apart from campaigning.
Agbaje then cited Obafemi Awolowo, Jakande and Nelson Mandela, who had no previous experience so brought "bold ideas" and "new opportunities".
Olisa asked how he's affected by PDP's presidential election loss, etc. and added you can expect Ambode as a guest on The Truth soon.
Watch!