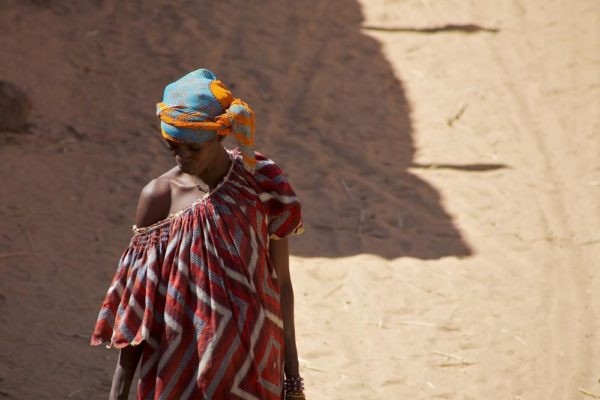 A 56-year-old businessman, Olabode, on Thursday told an Igando Customary Court, Lagos, that his wife was fetish.
He told the court after 18 years in a barren marriage, his wife, Folake charmed the children to love her and hate him.
Olabode claimed that Folake, was using charms on his children to love, respect and obey her while she did the opposite for him.
"My wife has added charm to the food she used to give my children to eat, they have excessive love, respect and obedience for her but my children failed to do same for me. She is using my children against me, anytime both families come to settle our quarrel, all my children will speak against me, supporting her by castigating me in their presence. Anytime we are arguing, she used to attack me first by slapping me; and when it degenerates  into to physical combat, she will bite me, leaving scars on my body," he said.
Olayinka, therefore, pleaded with the court to dissolve the marriage because he was tired and could no longer cope with her.
Folake, 48, a trader, denied using charm on the children and that she married Olabode 18 years ago and started taking care of his four children because their mother was late.
"The children know me as their mother, they love, respect and obey me, even when their father later told them that I am not their biological mother, they still continue to take me as their mother and love me the more. I did not use charm on the children, if I wanted to charm anybody to love, respect and obey me, it is their father I will charm not the children,'' Folake said.
She accused her husband of infidelity, claiming that he was dating two of her close friends and that anytime she confronted him he would resort to violence.
She said her husband recently embarrassed her in the neighbourhood by telling people that she was not the real mother of his children.
The respondent added that her husband often used her childlessness to mock her.
She, however, accepted that she always bit her husband anytime they were fighting saying it was in self-defence.
Folake begged the court not to grant her husband's wish as she was still in love with him.
The President of the court, Hakeem Oyekan, adjourned the case till May 13 for judgment.
Photo Credit: Piccaya/Dreamstime.com