James Bond, who?
After recently playing a lot of romantic roles on the big screen, Nollywood actor Ramsey Nouah is back to being "a bad boy".
Ramsey stars as Ugo Okoye, an armed robber, in Kevin Nkem Nwankwor's "Tempting Fate". He tries to leave the game but he can't because he is trying to support his brother who has terminal cancer.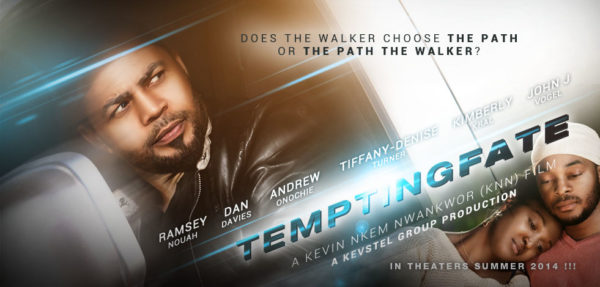 Log line
Two brothers, one of deep faith and the other buried in a life of crime have their worlds torn apart when the wrong one goes to jail and the other commits an unforgivable act.
Watch the Trailer