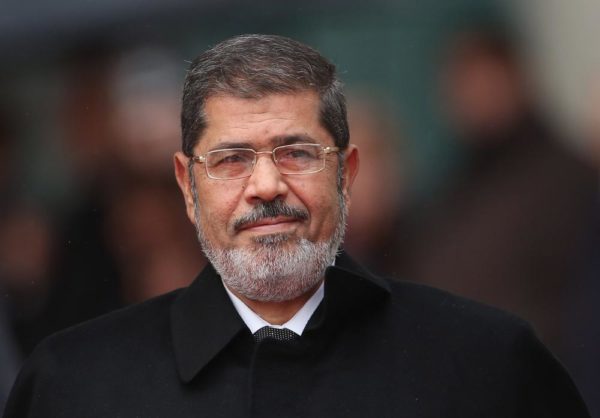 Ousted president, Mohammed Morsi and 100 other people, has been sentenced to death by an Egyptian court over a mass prison break that occurred in 2011.
BBC reports that Morsi is already serving a 20-year prison term for his role in ordering for the torture and arrest of protesters while in power.
However, Egypt's religious authorities will have to give their opinion before the sentence can be carried out.
Sources say "Morsi raised both fists in defiance as the sentences were given."
Photo Credit: Sean Gallup/Getty Images