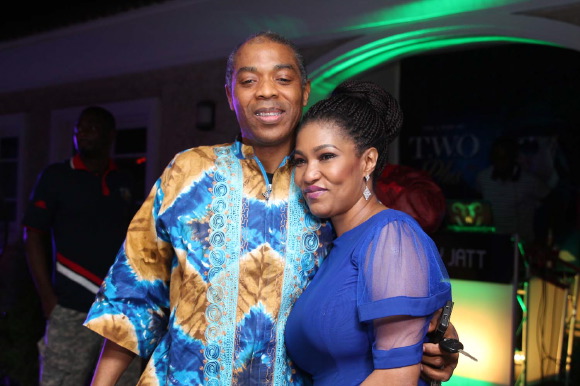 Hollywood stars Gwyneth Paltrow and Chris Martin were admired when they started off this year being friendly exes and co-parents and we also love how music veteran Femi Kuti and his ex-wife Funke Kuti simply get along.
A healthy attitude, smiles and easy conversation is all that was between the two as they were spotted at the recently held album listening party for Tunde and Wunmi Obe.
We just can't get over how awesome and fun they both are.
Photo Credit: BHM