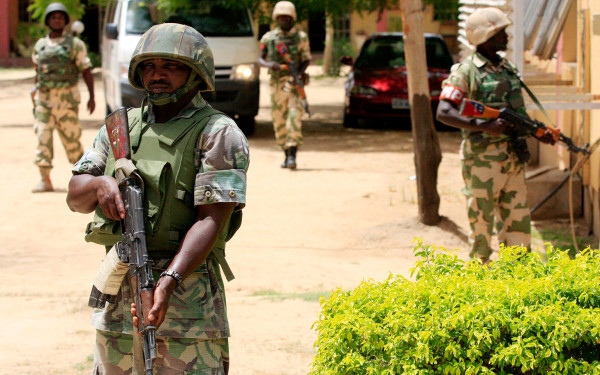 A total of 200 soldiers have been dismissed by the Nigeria Army at the Rukuba Barracks in Jos, Plateau State, for their failure to capture Sambisa Forest, a popular hideout for Boko Haram insurgents located in Borno State.
They were arraigned on a two-count charge of "failure to perform military duty and disobedience to standing order,"
Vanguard
reports.
One of the dismissed soldiers, Aguloye Sunday, confirmed the news but said the charges were "untrue, false, and malicious."
He denied the army's claim that the soldiers abandoned their duties and ran away. Sunday also stated that sufficient weapons were not provided for them to fight the terrorists and, therefore, they ran out of weapons. He also claimed that the weapons they had were obsolete.
"The bombs given to us were made in 1964; they were expired, so we could not use them. Each of us was given five bullets, not five rounds, to fire. While in the forest, our biggest weapon was to cover just a distance of 400 meters, but our enemy had aircraft weapons that could cover a distance of more than 1,000 metres, aside other dangerous weapons.We only retreated to our base and waited in vain for ammunition for three days," he said.

Commenting in a statement, Acting Director, Army Public Relations, S. K. Usman, said in a statement:
On disciplinary action being taken against some soldiers for cowardice and desertion in the face of enemies, especially as regards the fight against Boko Haram terrorists, most of the stories and figures being peddled are far from accurate. Disciplinary processes or trials are never done with prior intention to dismiss anyone in the Nigerian Army. The only intention is to dispense justice and even at that, due process is normally followed.
Photo Credit: www.qz.com