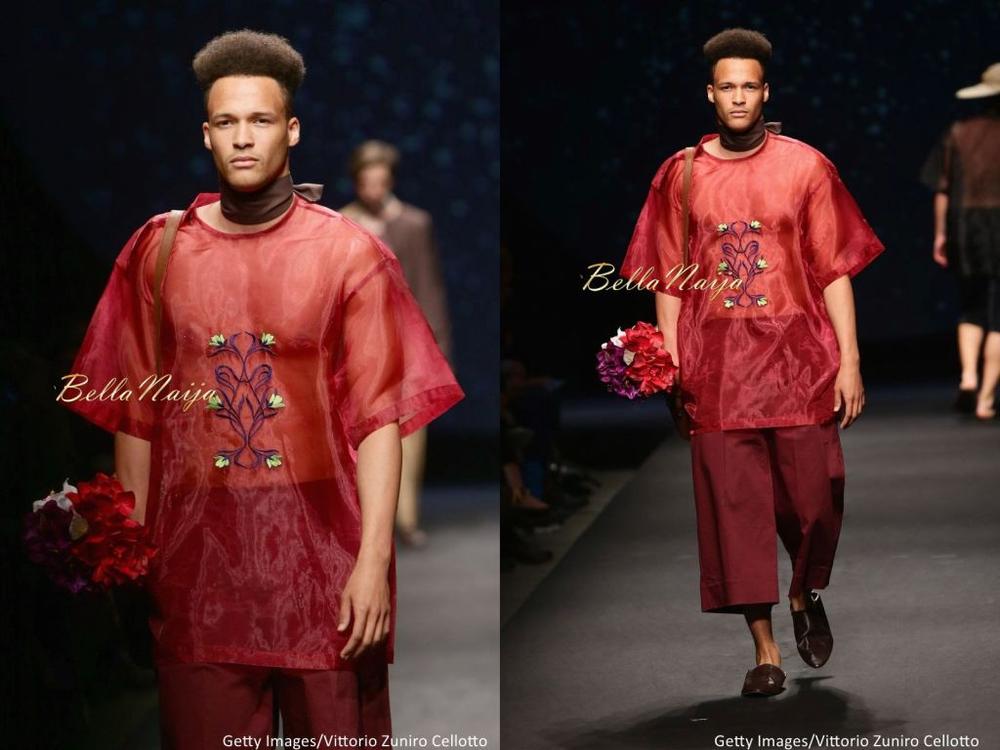 In May we shared exciting news that Nigerian menswear designer – Adebayo Oke-Lawal of Orange Culture would be showcasing his new collection at a special edition of Pitti Immagine's 88th show titled "Constellation Africa".
Together with other African designers such as Ivory Coast & UK designer, Alexis Temomanin of Dent de Man, South Africa's Laduma Ngxokolo of MaXhosa by Laduma and Angola's Tekasala Ma'at Nzinga & Shunnoz Fiel of Projecto Mental; they would be representing talent in menswear under the umbrella of African Fashion.
Yesterday, Thursday 18th June 2015, the show went down in Florence, Italy. Orange Culture showcased its Spring/Summer 2016 collection to a bevy of fashion insiders, editors and other designers. The pieces entailed illustrative art with African connotations – like a fisher man in a canoe, the words 'Canoe' spelled out on shift shirts, jersey tops, flared & tailored pants, sheer shirts and more.
Adebayo shared his gratitude via Instagram saying – "Thank you so much everyone for all your support! See you next in South Africa and Lookbook coming soon! Special thanks to @EthicalFashion @PittImmagine".
Earlier on before the show he posted – "Rehearsals – I cant believe this is happening – I just have to keep thanking God – but I just feel it isn't even enough. Thank God on my behalf! Thank you @EthicalFashion and @PittiUomo for believing in this guy with an awkward but unique vision".
View the collection below;
The Ethical Fashion Initiative is a flagship programme of the International Trade Centre – a joint agency of the United Nations and the World Trade Organization.
To find out more, please visit – http://www.ethicalfashioninitiative.org/
Photo Credit: Getty Images/Vittorio Zuniro Cellotto