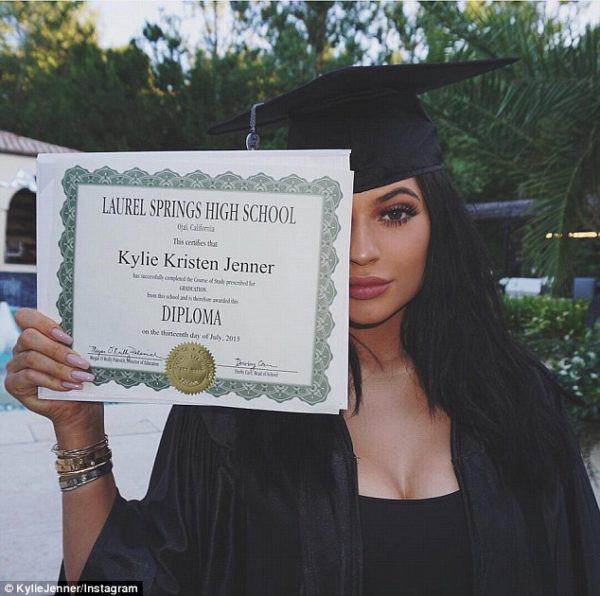 The youngest of the Kardashian-Jenner sisters, Kylie Jenner has graduated from High School.
17-year-old Kylie shared photos of her holding up her diploma on Instagram and captioned it 'I love my mom for doing this. Thank you for making this experience as normal as possible for me. Yay I graduated :)'.
Kylie also got a surprise party from her family and friends including sisters Kendall, Kim, Kourtney and Khloe as well as friends Tyga, Gigi Hadid, Pia Mia and more.
Kylie Jenner, who turns 18 on August 10, has been home schooled like her sister Kendall since leaving Sierra Canyon School in 2012.
Photo Credit: Instagram.com/KylieJenner