Quick question – do you think it is okay for Kylie Jenner to rock cornrows? Well, 'Hunger Games' actress – Amandla Stenberg seems to think it is not!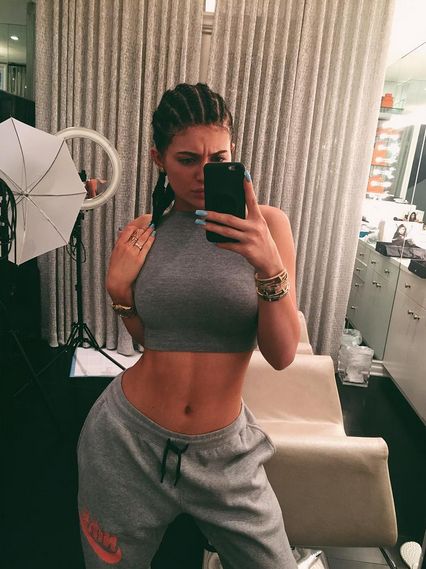 About a day ago, the Reality TV star uploaded the image above where she has cornrows and captioned it "I woke up like disss".
Fans and negative commenters all shared their opinion on her look with some for it saying "Kylie can look good in anything. BOMB" and others pulled the race card.
One commenter said- "Black people can have naturally straight hair. And the problem is that when black people wear hair styles, or when we have large lips, or big waists/butts, we get ridiculed. We get looked down on for having these traits. But then, when a non-black person gets injections, gets dreads, becomes a rapper, etc they're seen as edgy and cool. There's no argument about this."
Bringing a new dimension to the race card, young actress Amandla Stenberg commented on Kylie's Instgram post saying- "when you appropriate black features and culture, but fail to use ur position of power to help black Americans by directing attention towards your wigs instead of police brutality or racism #WhiteGirlsDoItBetter".
Kylie didn't hold back. She tweeted, referring to her ex-beau, Jaden Smith – "Mad if I don't, Mad if I do….Go hang w Jaden or something".
***
But the question is, why can't Kylie wear cornrows? Is it because she's a celebrity and society expects she should use her influence to tackle pressing issues, or because she is not black?
Photo Credit: @KylieJenner (Instagram)