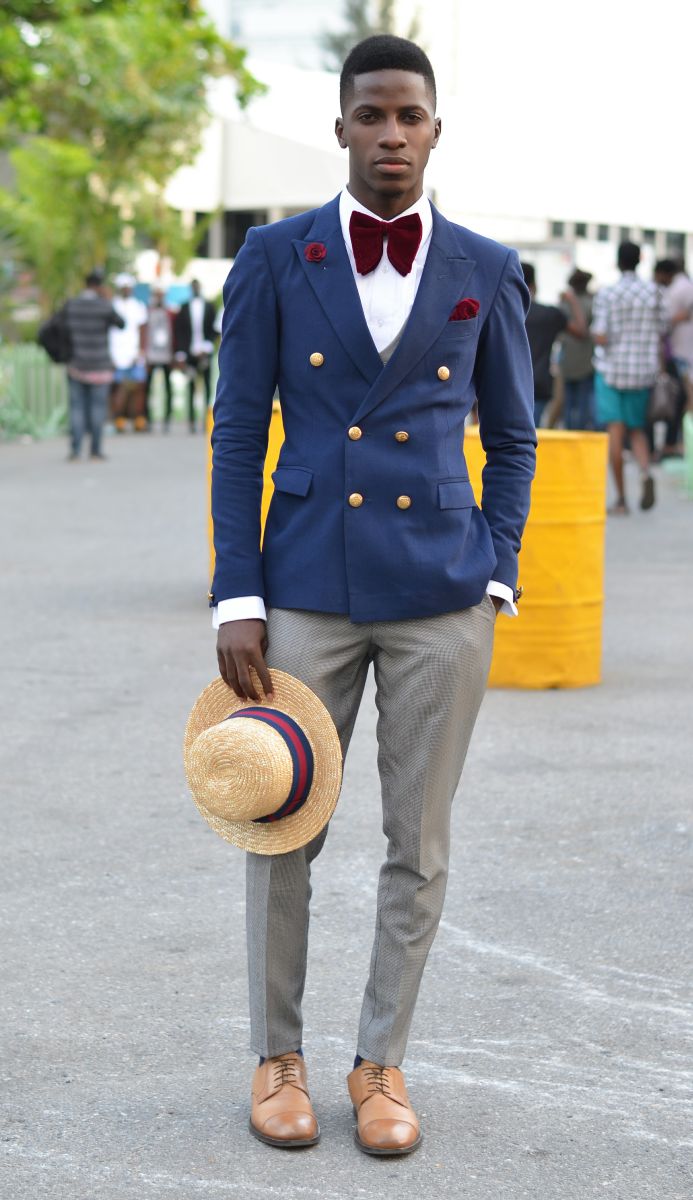 "Let your style express your personality because your personality isn't the first thing people see, your style is" – Akin Faminu
It's time for another fabulous edition of My Style – our monthly BN Style feature that aims to celebrate the unique style of our amazing BN readers.
The My Style page is all about showing how diverse and universal style can be. Style is individual, unique and fun and is a personal representation of how each person expresses their take on fashion; so BN Style watchers let's appreciate his unique style. 🙂 Enjoy!
***
Our stylish My Style star for this month is menswear enthusiast – Akin Faminu. A medical student at the college of Medicine, University of Lagos, a fashion stylist and a men's fashion blogger at AkinFaminu.com, Akin believes that before anyone gets to meet you, they meet your style first.
He was born and raised in Lagos, Nigeria, and has always been science inclined since his days in secondary school, but then he also always had a burning passion for fashion and art. As the years went by, he learned how to combine both passions and knows in the end what matters most in passion and motivation.
You can tell Akin has a love for the suave and dapper things in life from his collection of suits and formal wear, and we just know the fellas are going to enjoy this one.
Check it out!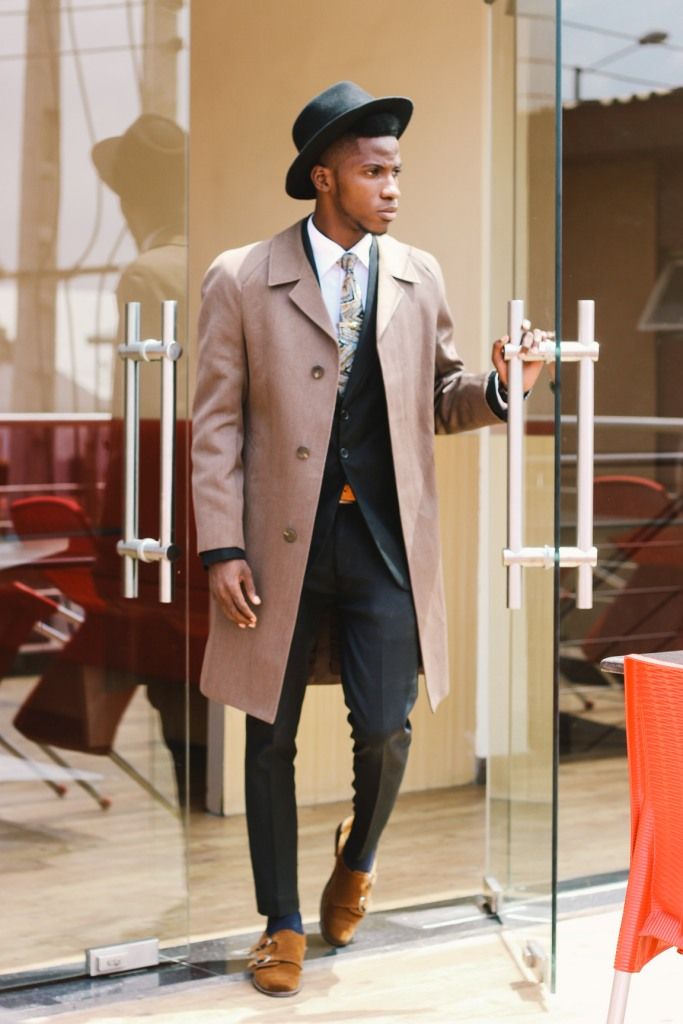 My Style Is…
…dapper, exquisite, and original. It's easy going, interesting and detailed…very detailed. I pay attention to the smallest details, the buttons, shoelaces, cuff links, everything because details, I believe make the difference.
It reflects my person and it revolves around with the dynamics of fashion tapering from vintage to contemporary. It's more minimalist than extravagant because I believe it's not until you've spent extravagantly that you're fashion forward, your Style is what matters.
Where Style Meets Personality
I would describe my personality as outgoing and confident and my style furthermore fuels my confidence. A 'dapperly' dressed man oozes confidence without having to speak at all. My personality depicts originality, creativity, flexibility, open-mindedness and an overall appreciation of aesthetics, and my style has a part to play in all of that.
Where I Shop Till I Drop
I am not very selective when it comes to shopping. I'm rather open-minded, and not too extravagant. I shop where I see quality stuff that suits me and I do a lot of online shopping as well, because going from store to store is quite time consuming and I don't really have a lot of time on my hands.
I like to shop Nigerian as much as I can. Asos, River Island, Next, TopMan, Debenhams, H&M etc are some of the stores I visit regularly.
My Cut
I've been wearing a fade for as long as I can remember lol. It's become a signature hairstyle sort of, and it's by far my favorite. I wear hats too, a lot, so many a time my hair is covered.
How I Accessorize
Details! This is my favorite part of getting dressed because the importance of details cannot be over emphasized. From the ties to the pocket squares, the collar tips, the brooches, the lapel pins, the collar chains, the wrist watches, the shoes, the satchel bags; they have to be spot on if you're nailing that outfit!
I Own the Night
Now this is where you go super stylish. Most of the events are usually at night so you want to look impeccable. If it's a dapper or casual look I'm picking for the night, I'd do it well.
On a Regular Day
I really love being as free as possible on my casual days because dapper does it for me on other days. I'm a sucker for prints, florals and vintage shirts. I usually have a hat on with glasses when it's sunny. I keep it simple really.
Shoes & Feet + Bag Life
The Rare Traditional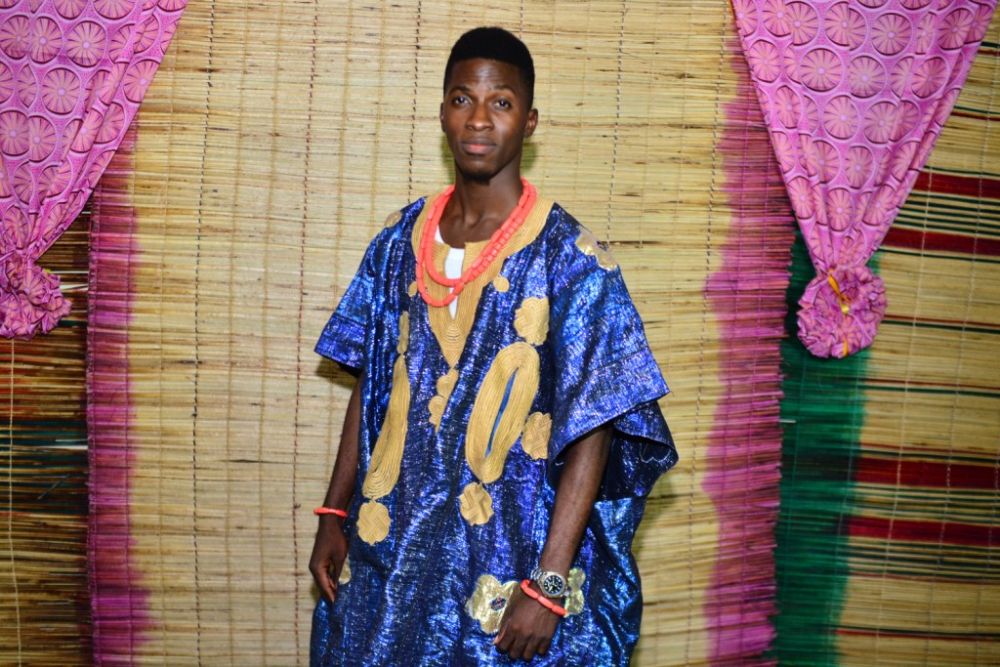 Getting My "Working Class Guy" On
"Dapper" is the key word here! I like to appear neat and proper when I'm at work…or well school in this case, and it's a hospital environment as well. I pay a lot of attention to the details, everything's important. I love vintage and print ties so you'd see me in those mostly. I don't like to look too simple either so every chance I get to have a waist coat or a blazer on I do.
My Must-Haves I Think Every Guy Should Have
Well, the basic essentials that every stylish guy should have isn't a particularly long list. Simple and high quality buttoned down shirts, granddad collared shirts, casual polos, properly fitted trousers and chinos, sweaters, denim jackets, casual shoes like sneakers, brogues and the like, dress shoes like oxford lace-ups, double strap monk shoes etc.
I would also recommend burgundy details – ties, lapel accessories, pocket squares, socks etc and HATS! They're the icing on the cake.
My Advice for Other Style Lovers
Your style is an expression of your personality and you have to be original about it. while going casual, don't be too laid back about it, make sure your outfits are properly fitted, not overly fitted. You're allowed to be minimalist, it's not until you've spent extravagantly that you're fashion forward. Express yourself, be principled and be original.
If I Could Steal A Celebrity's Wardrobe
Now this would be a combination of David Beckham and Pharell Williams. Becks has it all, from ultra dapper to laid back casual, the stunning red carpet outfits, the shoes, the details, he is a stunner; and I would take all of Pharell Williams hats!!!! Those two are original and that's what I like about their style.
Plain Backgrounds
Which Celebrity Stole My Look
I really cant tell. I don't exactly compare my styles to others, I just try to be myself; but I admire the likes of D'banj, Uti, Mai Atafo and a host of others.
My Style Philosophy
Be daring, be different, be impractical. Let your style express your personality because your personality isn't the first thing people see, your style is.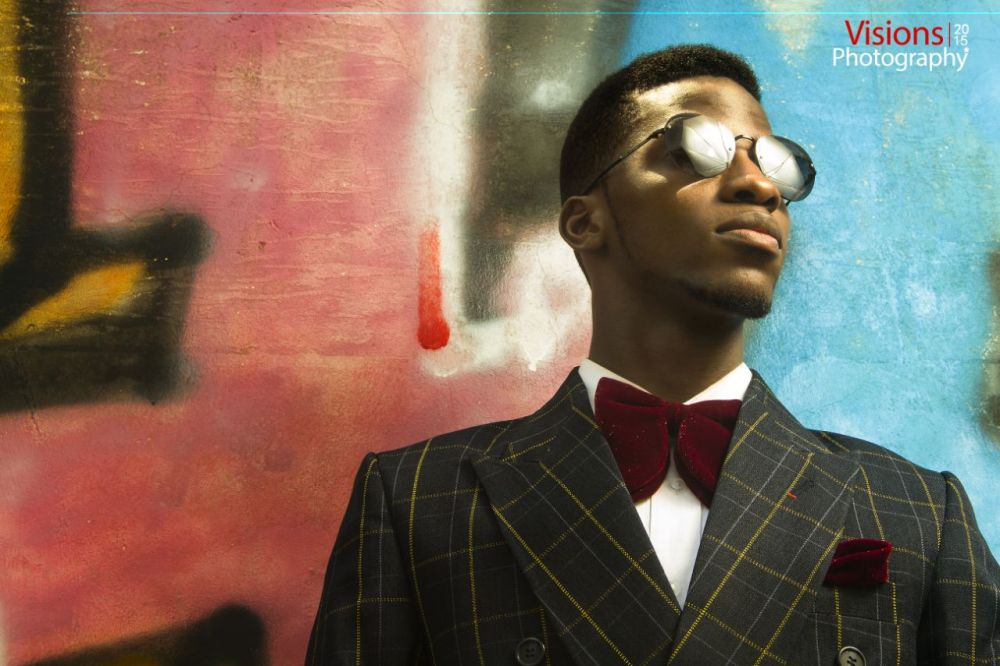 Thank you to Akin for sharing his amazing style with us. Follow him for more of his style on Instagram: @AkinFaminu | Send him and e-mail: [email protected]
________________________________________________________________________________________________
If you are interested in appearing in the My Style feature, simply send two pictures of yourself or that of a friend depicting a typical day and night look with a short summary of your style to style(at)bellanaija(dot)com. When your entry is approved, you will be required to send in more pictures and personal commentaries on your style or that of your friend as the case may be!