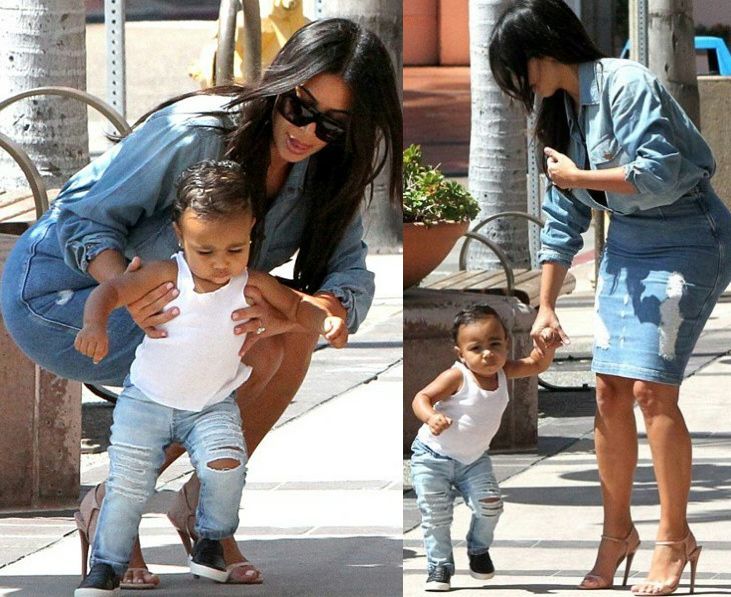 Question – how early is too early to start worrying about your child's physical appearance?
We've all seen those Instagram fitness videos where trainers, stay-at-home moms and fitness enthusiasts in general work out and have their kids (I'm guessing about 2-5 years) mimic their routines. Is it too early at this point, or should the idea of working out and general health & fitness be instilled from a young age?
Allegedly, Kim Kardashian West is taking the bull by the horn with 2-year-old daughter, North West's physical appearance and has gotten her a personal trainer. The news is yet to be confirmed, but an insider spoke to RadarOnline confirming that North does in fact work out with one of her mum's personal trainers.
According to the source – "She has one of her guys work out with North at the end of her session, once or twice a week." "They teach her fun stuff like stretches and other basic aerobics, nothing strenuous." "She wants her to be a perfect physical specimen, and she thinks it's perfectly normal to want to get North in shape at such an early age."
Well, even though North may be burning her carbs, she still gets cheat days. Kim posted this cute photo of the 2-year-old with a face full of ice cream.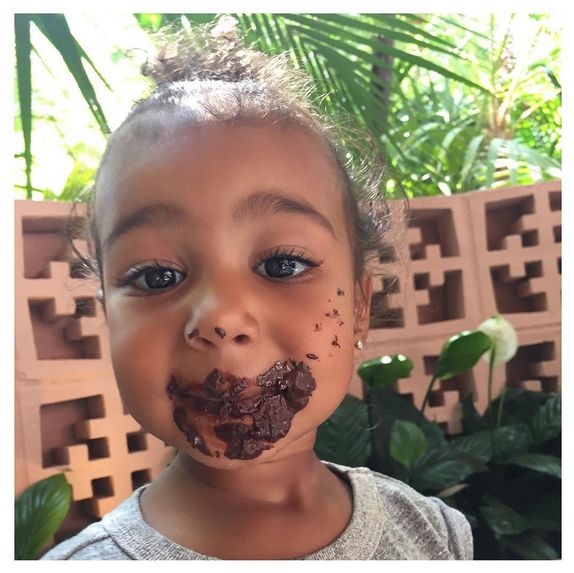 ***
So what do you think BellaNaijarians?
Photo Credit: @KimKardashian (Instagram)