Ciara and Seattle Seahawks quarterback Russell Wilson's relationship has been the subject of scrutiny in the past few months that they became official.
Even Ciara's ex, Future has talked about the relationship (click here if you missed it) and recently expressed his displeasure at his 1-year-old son, Future Zahir Wilburn being put in the mix of things.
Well, Russell and Ciara are not letting that slow down their love.
Russell Wilson professed undying love for Ciara while speaking with Extra's Renee Bargh recently. He said 'I don't think we're taking things slow, I think we're just trying to always put each other first, it's gonna be a great thing and I love her to death.'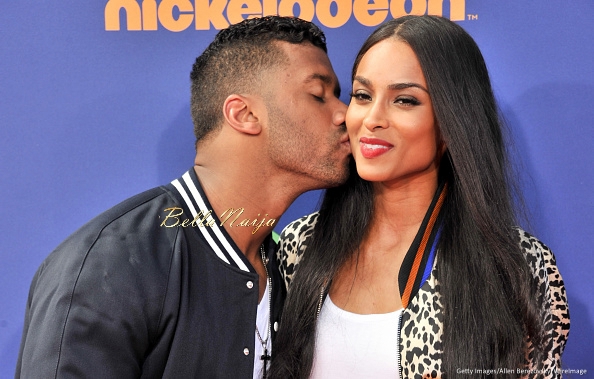 Talk show host Wendy Williams has weighed in on their relationship and it looks like she's not buying it. On her show Wendy had a word for both Ciara and Russell.
To Ciara she said 'I feel that you are not into this dude like that, and that you are using him as an opportunity to stay out here because people aren't buying music.'
To Russell she said 'Russell, you are equally opportuning on her because it's off-season in football, and you kinda might like to be on a red carpet with a beautiful woman.'
She added 'Don't go to the mall together for people to see you and judge you; and don't go on red carpets together for people to see you and judge you. 'Cause were seeing you and we're judging you, and I think this relationship is about as phony as a three dollar bill!'
Watch her talk about it below (start from the 4:40 mark).