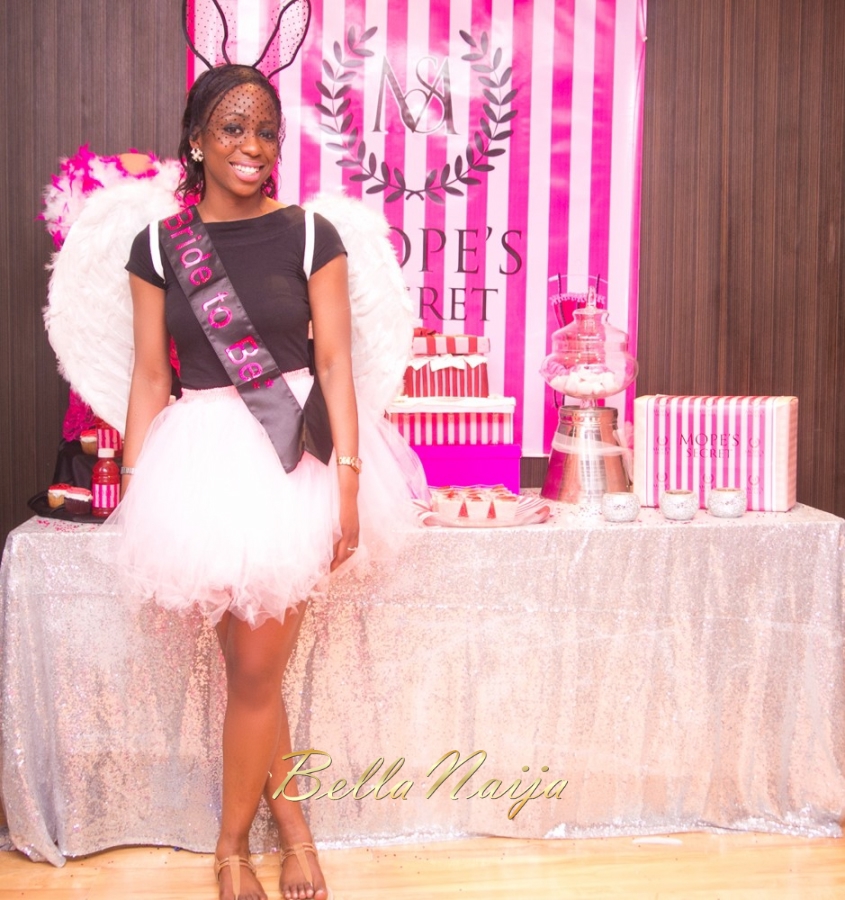 Lingerie has a way of making a woman feel like a lady! Fabulous Mope had a Victoria's Secret bridal shower where she was showered with loads of love and gifts by her Victoria's Secret "models"!
Planner Partyfully Yours gushed,
"This is a theme we have always wanted to bring to life so we were super excited when the ladies came on board! We thought we had "Wowed" them with our setup and décor, till the ladies started arriving! They came Victoria's Secret ready in all sorts of cuteness, ranging from tutu skirts, angel wings, corsets, knee length stockings, etc. Our lace masks also helped to finish up the theme.

The ladies also played a lot of fun games, as they were too ready to reveal Mope's Secret."
For more bridal showers, click here – BN Bridal Shower.
***
Planner: Partyfully Yours | @partyfully_yours | www.partyfullyours.com | 08183888500