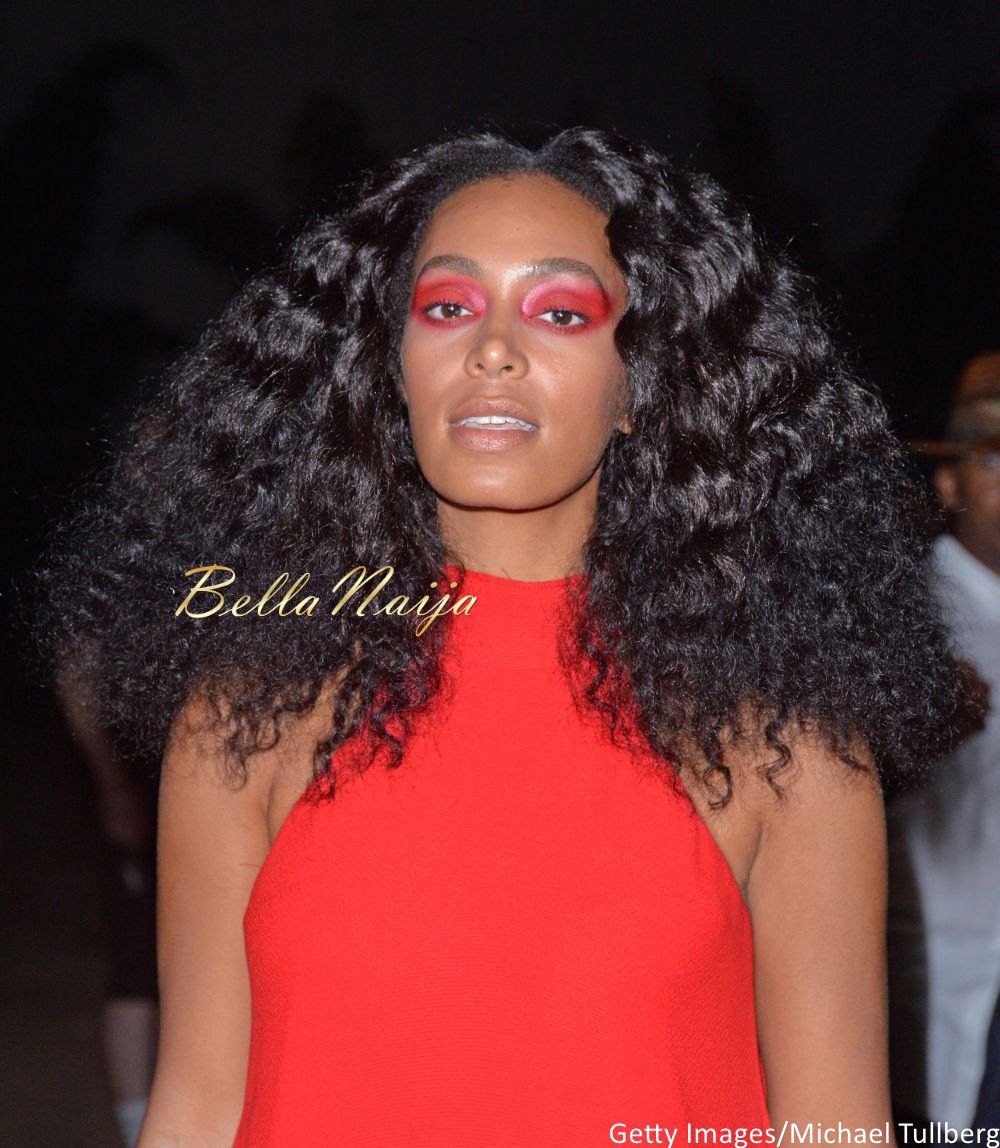 *Sings* This girl is on 'fayyyaaaa'!!! Sorry couldn't help myself.
Solange Knowles is many things – DJ, mom, wife, sister to Beyoncé, natural hair poster girl, fashionista, creative director and the list goes on. But one more title I may just give her is beauty risk taker.
At Day 2 of the FYF Fest 2015 which took place in Los Angeles, she attended and rocked the stage in fiery red ensemble, complete with bold red eyeshadow. Joining a list of women such as Jennifer Lopez and Cara Delevingne, who have also rocked this out-there trend, Solange showed us once again why she never colours within the lines. (or eye crease in this case)
She paired the statement eye colur with nothing but her matched outfit and let her enviously long natural hair fall to her shoulders…But now that we're done day dreaming about her mane, back to her look.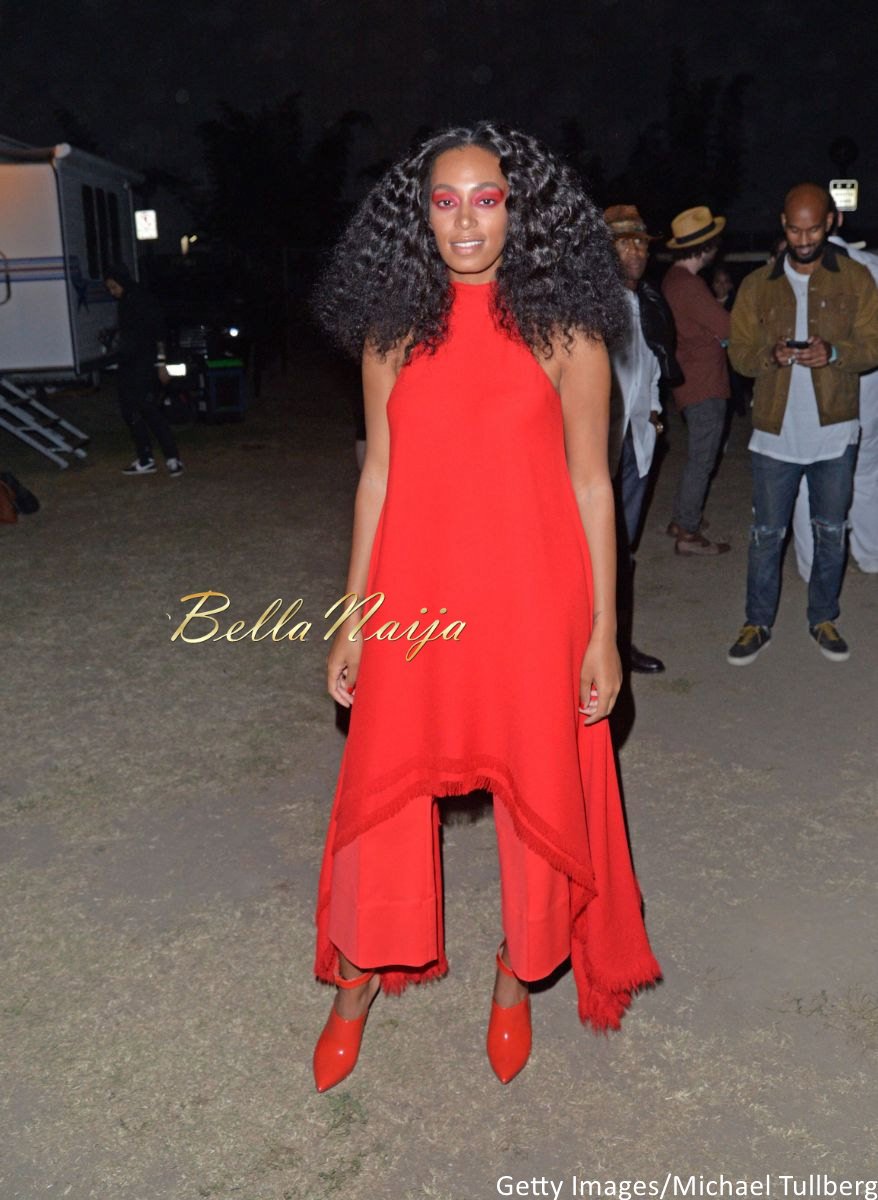 This is not the star's first foray into bold eyeshadow. In July this year she took a walk on the wild side with a shiny metallic orange shadow that gave her face a serious glow, paired with a nude top and a pleated bronze skirt, at the Kiehl's Pioneers By Nature Party. It looks like she definitely likes to take risks.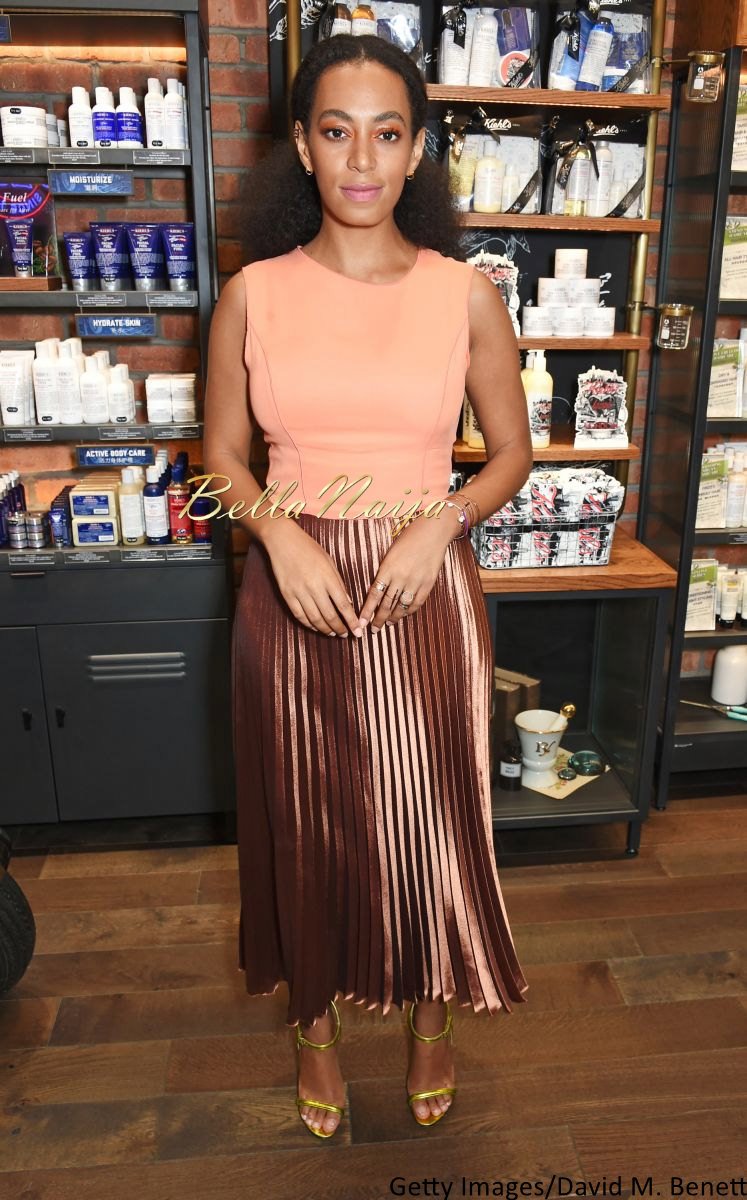 Would I be rocking this look on the streets of Lagos – no. I think it's best left for the stage or fashion magazine. But I do love to make an entrance.
What do you think? Yay or nay?
Photo Credit: Getty Images/Michael Tullberg | David M. Benett