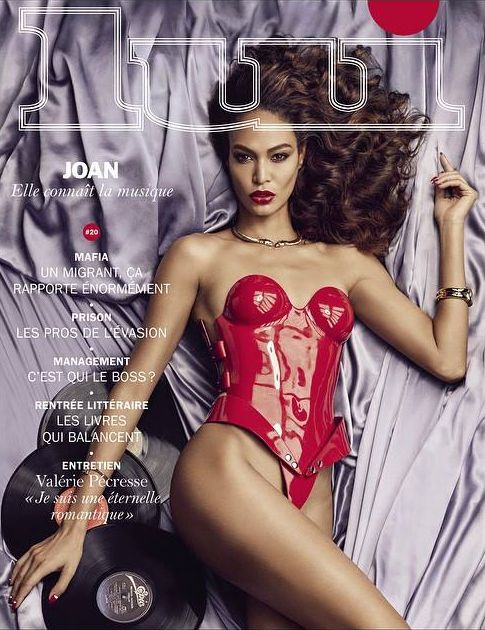 *Note: This post has partial nudity*
Hello ladies! Fashion modelling royalty – Joan Smalls & Candice Swanepoel are taking prisoners with their new double cover for Lui Magazine.
Known for having some of the most risque covers in the market, the September 2015 issue shows the models in some sexy photos.
Joan channels a sultry vixen laying on lavender satin sheets in a patented red corset, a black leather jacket & sheer underwear and a few nude shots.
Candice also shows off skin in a leather one-piece bikini, a bikini top and bombshell hair with a fur coat draped over her shoulders.
Photo Credit
Photography: Luigi & Iango (Instagram: @LuigiAndIango)
Hair: Luigi Murenu (Instagram: @LuigiMerunu)
Makeup: Virginia Young (Instagram: @_VirginiaYoung_)
Source: @LuigiAndIango (Instagram)