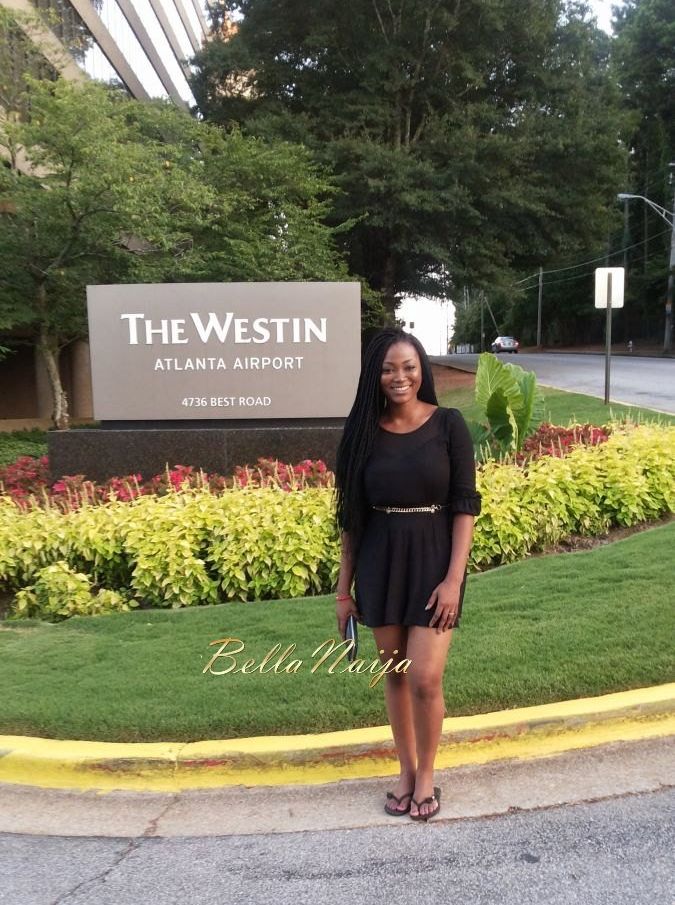 Hey BellaNaijarians! I'm finally back from my trip to Atlanta courtesy of Delta Air Lines, and boy was it a great visit. From great food and being treated like royalty to getting to know the nooks and crannies of aviation – it was so much fun I didn't think I'd be able to pack it all into one post. But don't worry, I'll do my best.
My journey kicked off at the Murtala Mohammed International Airport. After I met up with my travel companions – Tope Ogbeni-Awe of TopComm (Delta Airlines Media Agency in Nigeria), Onnaedo of Pulse NG, Obinna of Business Day, Shola of The Nation, I was set to take on Atlanta. A Delta Air Lines Service Officer, Henry, came up and took us through what would usually be a mind-numbing process of immigration and check-in in minutes. Before long I had started to feel like a business class passenger already. Oh, I'm sorry, did I forget to mention I was flying as Sky Priority? 🙂
A while later we were wining & dining in style at the Oasis Lounge. I should fly business more often if I'm going to get free food and drinks, plus a chance to sit back and relax while waiting for a flight scheduled for 10:30PM.
At about 9:45 p.m Henry shows up and tells us they're boarding. The Economy Class Passenger in me jumped up and was grabbing my bags, when he told me to slow down. "Relax, relax…you don't have to leave now. You can still wait". The feeling I had at that point can't be put into words. Let's just call it – "ehhhennn". I sat back and sipped my wine – money good oh!
After eventually getting up and heading over to check-in I was finally all seated an ready to fly to Ciara's hometown. For some reason I had hoped I would bump into her, or at least run into Future and give him some good 'ol unsolicited Nigerian advice on how he lost a good woman. Oh well, at this point I had champagne in my hand, a pillow behind my head, a menu of delicious treats to looks over and the road ahead was looking good. See you in Atlanta!
I had 4 delicious meals. Can I fly business class everyday? Pretty please! *bats eyelashes*
Momma, I made it!
The flight was smooth and hassle free – somehow they managed to make a flight of 11 hours look more like 6. We had a great landing and were ushered into the immigration line. After scanning my documents at the immigration officers desk, collecting my bag post-Police Dog Sniff, and getting stamped in, which literally took 30 minutes, it was time to head to the hotel.
All the episodes of Love & Hip Hop Atlanta in the world could not have prepared me for culture change. People in Atlanta are so friendly. Unlike the cat fights I see on TV – they give you warm smiles. And when someone smiles at you, it doesn't mean it's leading up to anything. It's just a smile.
We met up with our driver from Atlanta Best Transfer and were off to the The Westin Atlanta Airport Hotel. It looked like it would take us forever to get around the airport vicinity – probably on account of the fact that Atlanta has the biggest and busiest airport in the world. Go figure!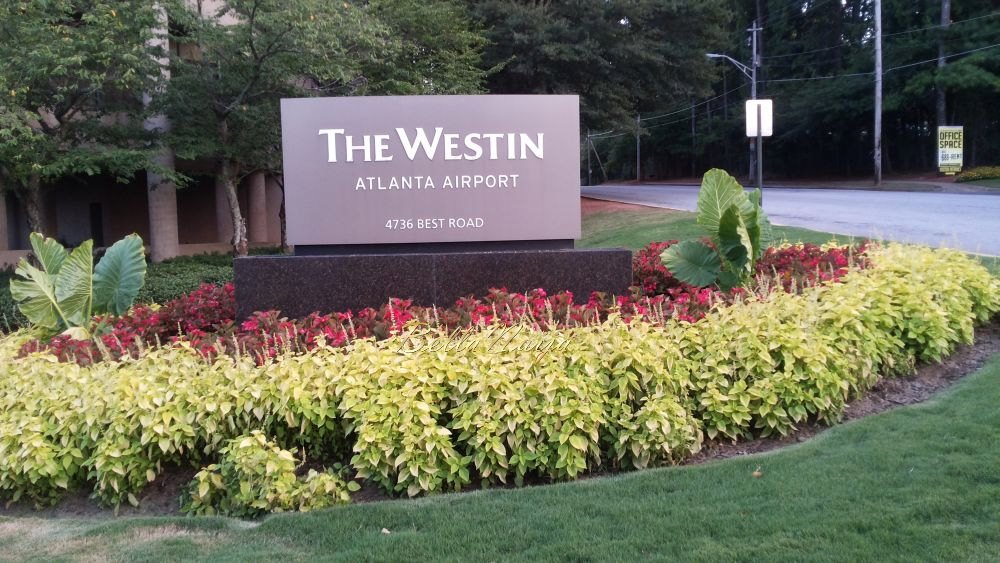 Check-in at the hotel was seamless so I decided to make a little video for the gram. Watch below if you missed it!
I had slept, watched some TV and by now was starving, so it was great timing when we met with our hosts – Debbie Egerton (Regional Manager, Corporate Communications EMEA), Aimee Graves (Manager, Corporate Communications EMEA) of Delta Air Lines for the first time, joined by Bobby Bryan (Commercial Director, East & West Africa) before we left for dinner at The Feed Store in town.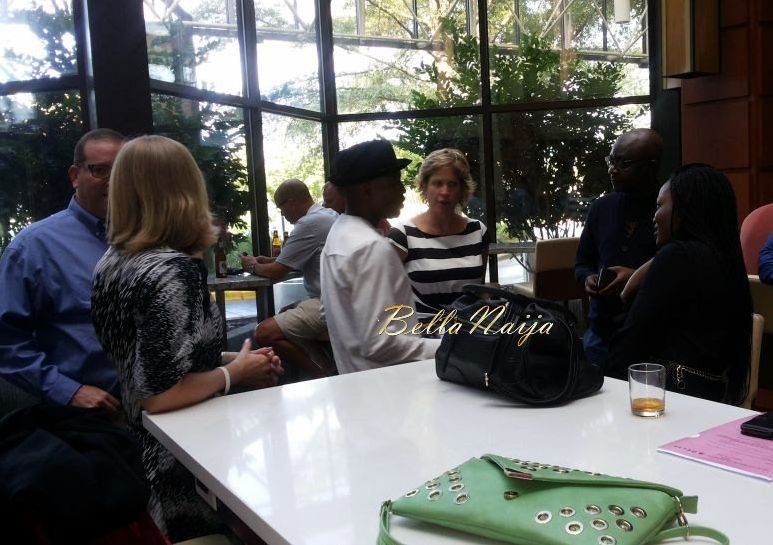 I strongly think that if I were to move to America or some other country, I would definitely live in a loft. The rustic elegance of the eatery that also featured a bar proved to be something that resonated well with me. We ordered food and wine, and got down to some chit chat and laughs with our hosts that brought the evening to lively end. We even got to take photos with Catherine who is the owner of the Southern-hospitality-meets-modern-recipes restaurant.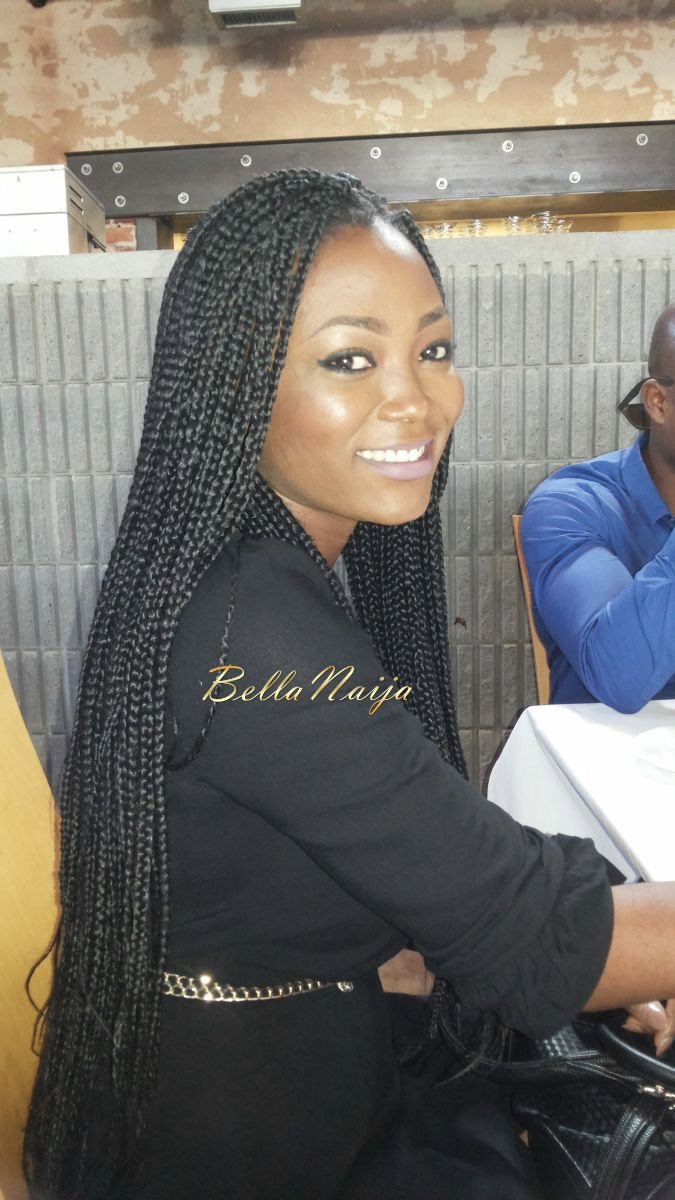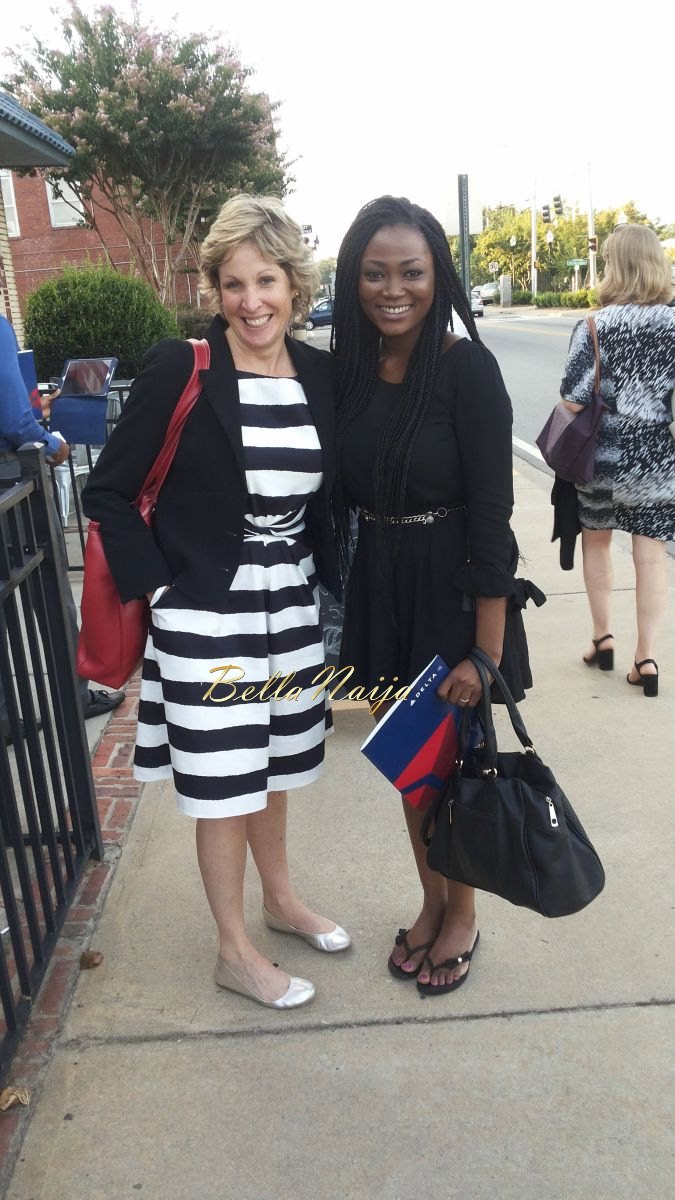 Back at the hotel I had nothing but sleep on my mind. Besides I was going to need it if waking up at 7:30AM was going to be possible.
Bright and early we woke up the next day and met at the lobby to kick off our tour of the Delta Air Lines Campus. Our first stop was The Social Space where we met with members of the social media team for Delta. I can't believe they send an average of 5000 tweets a day answering customers, responding to complaints and of course compliments. They work 24/7/365 – that's some level of dedication though.
After The Social Space, we got to sit in on an actual morning briefing meeting where they discussed the status of the company in real time. They talked about topics ranging from flight cancellations to hasthtags being used. We were literally given a rare peek at some of their operations tactics.
Next up – the Operations & Control Center. More or less the heart & brain of Delta Air Lines's global operations. With over 600 employees managing over 5,500 flights, including those of regional partners, 24 hours/ 365 days a year, I don't think I have the right to ever be scared of flying again. I just know Delta Air Lines has got me.
It was so exciting to see the meteorologists, dispatchers, strategic planners and more in action, and we even got to listen to real life transmission between a dispatcher and a pilot heading into Lagos.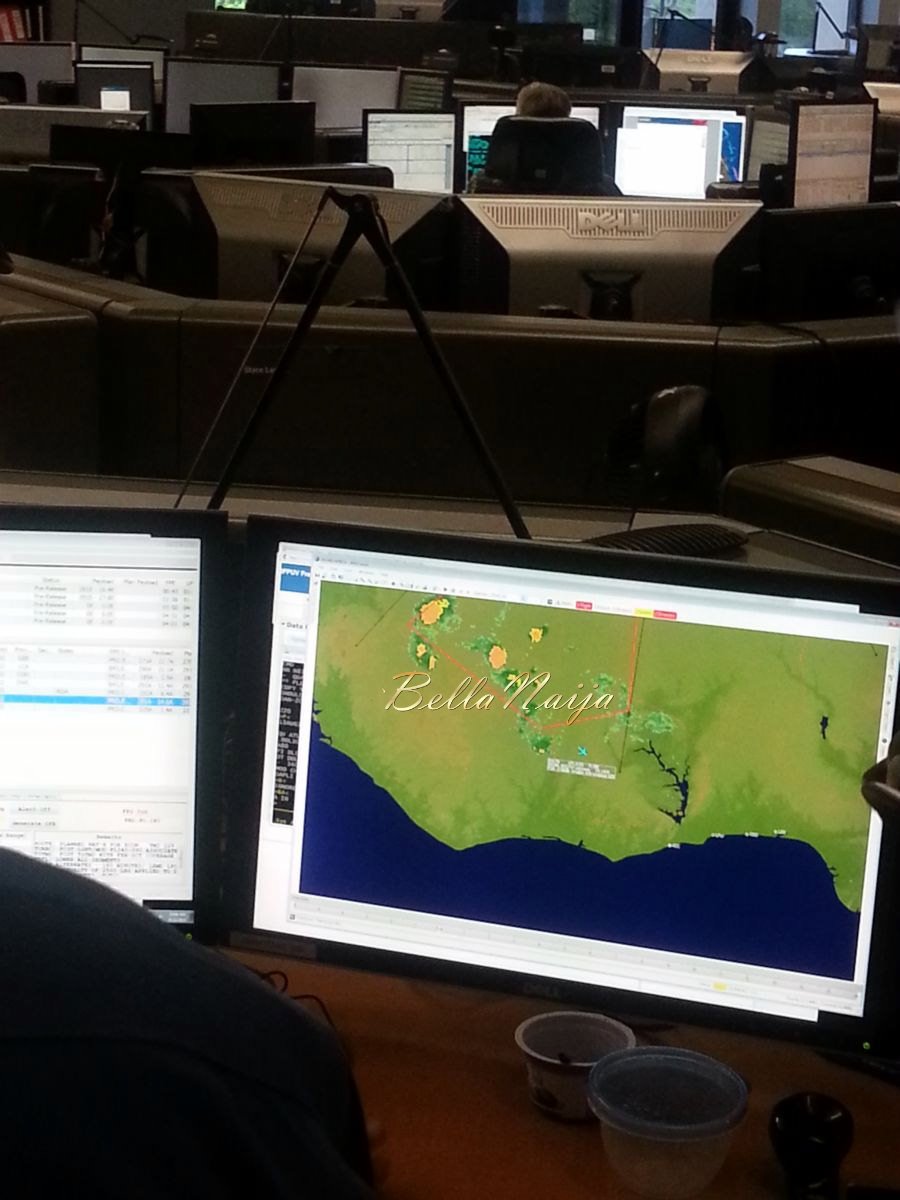 The next place we visited just might have been the highlight of my trip – we went into the Delta Flight Museum.
Here, we learned about aviation history and the future of flight. The space, which was originally opened in 1995 and renovated and re-opened to the general public in 2014, has housed banquet dinners and Delta artifacts like flight attendant uniforms from the 70s, pictures of the 1st female airline passenger for Western Air Express (which became Western Air Lines and merged with Delta in 1987) and more, as well as tourists from all over the world who come to behold Delta Air Line's history.
One of the highlights of the tour was the Boeing 767 aircraft. This particular plane was gifted to Delta by its employees for staying loyal and not laying them off when other airlines laid of hundreds of theirs. Three employees came together and came up with a concept to buy an airplane for Delta, and then Delta Air Lines employees raised $30 Million in 1982 to buy this plane as a token of their appreciation.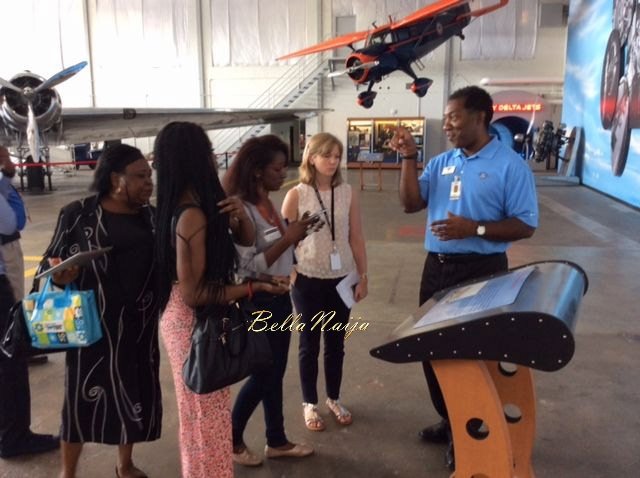 More photos from the museum!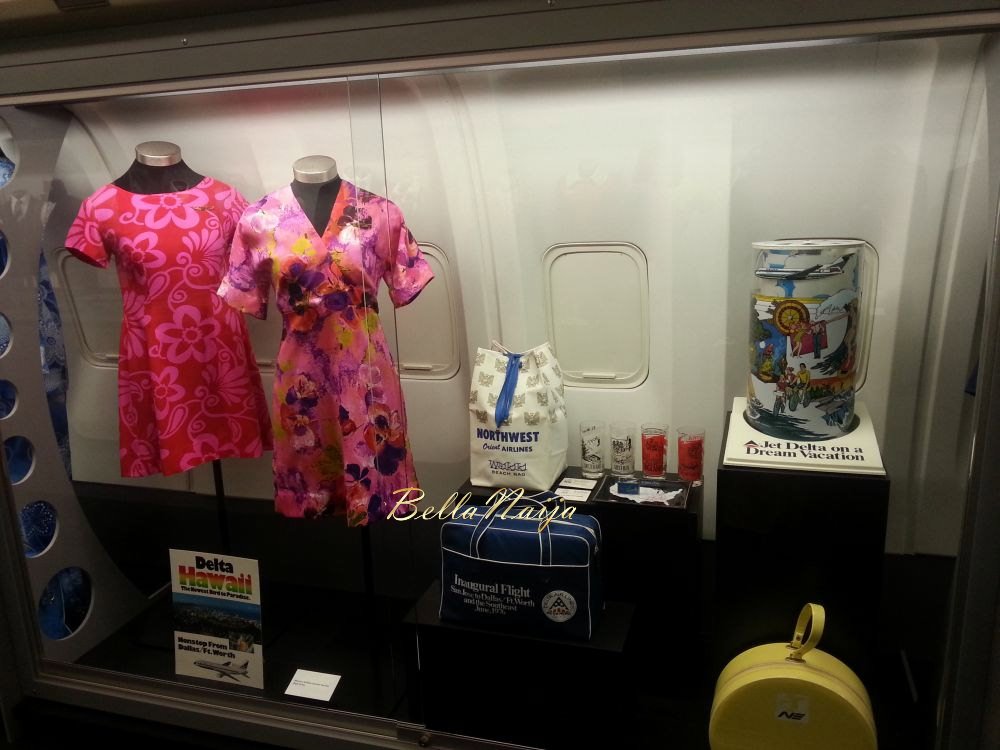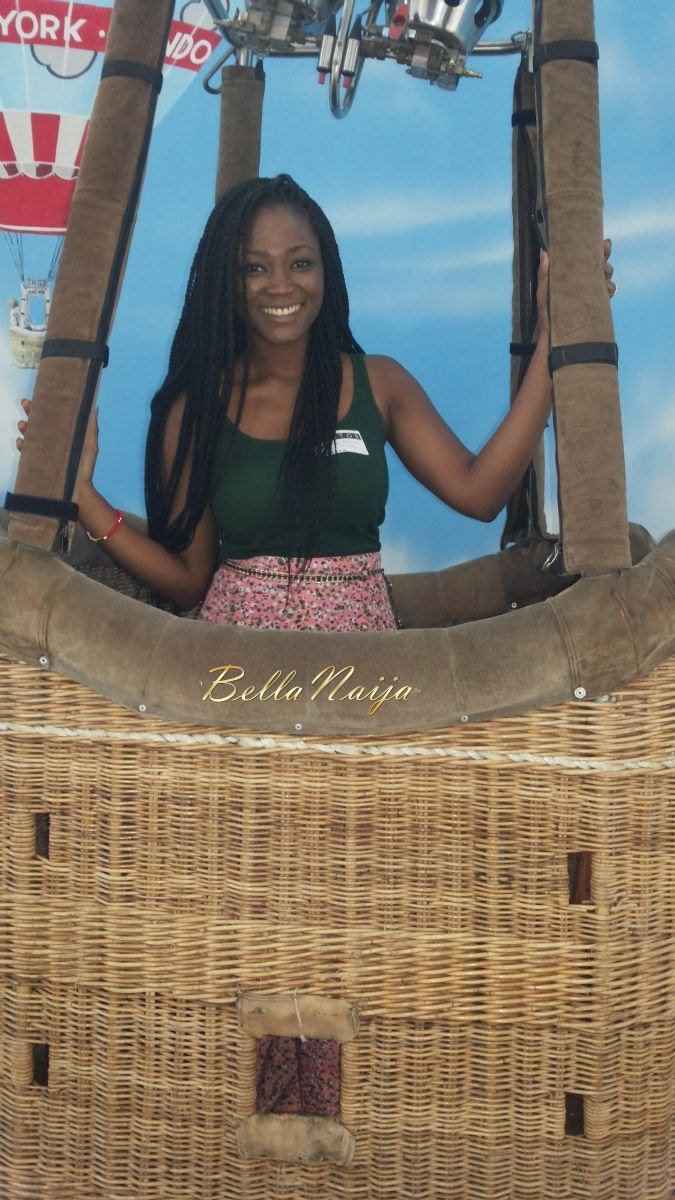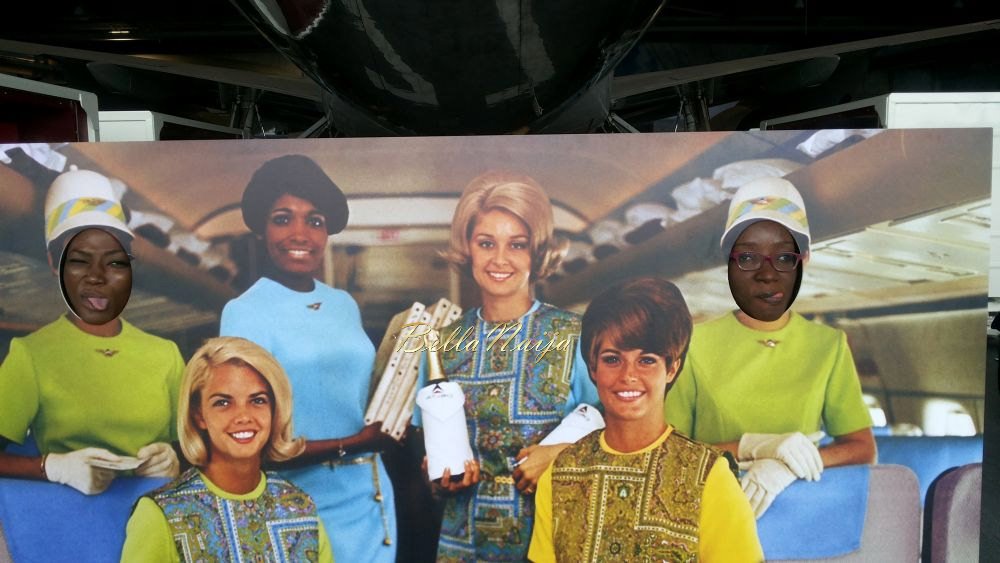 After grabbing some food to eat with some of the Delta Air Lines employees, we were off to what they said would be the icing on the cake. And they were right. The Technical Operations Center  is the aircraft maintenance arm and maintenance repair and overhaul provider for Delta and almost 150 commercial aircraft operators in the world. It is an intricate beauty to behold.
From hangers filled with engine parts being carefully put back together and tested for hours, to rows upon rows of specialized bolts that have been tagged and sectioned for precision and men and women trying and trying again until perfection is achieved – I had never seen anything like it. I could taste the icing on the cake.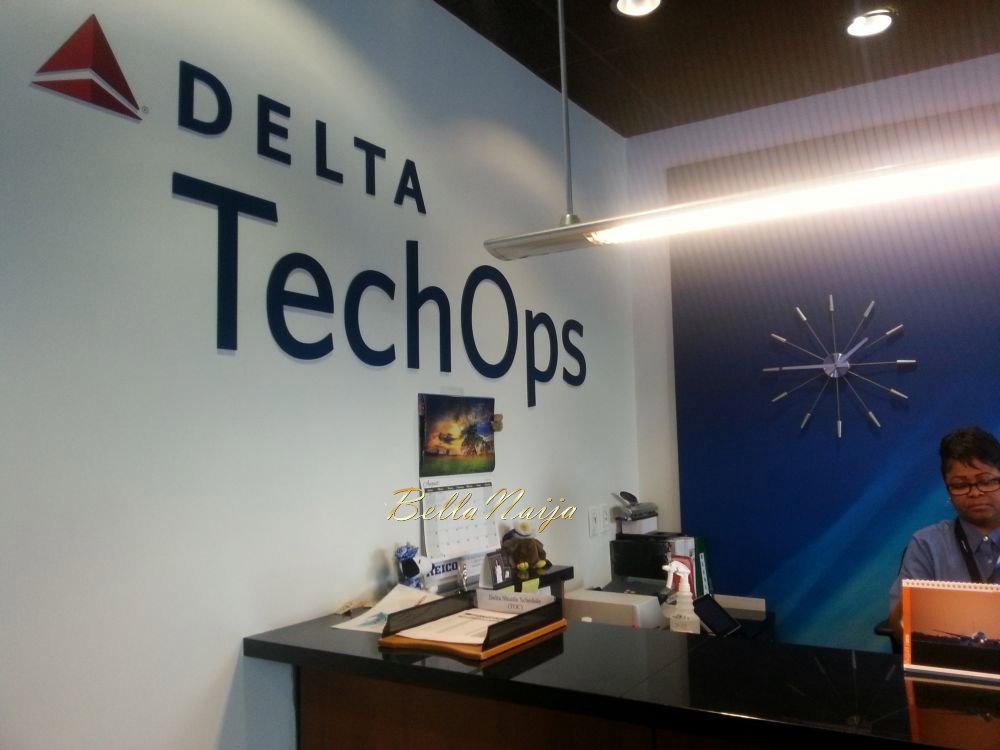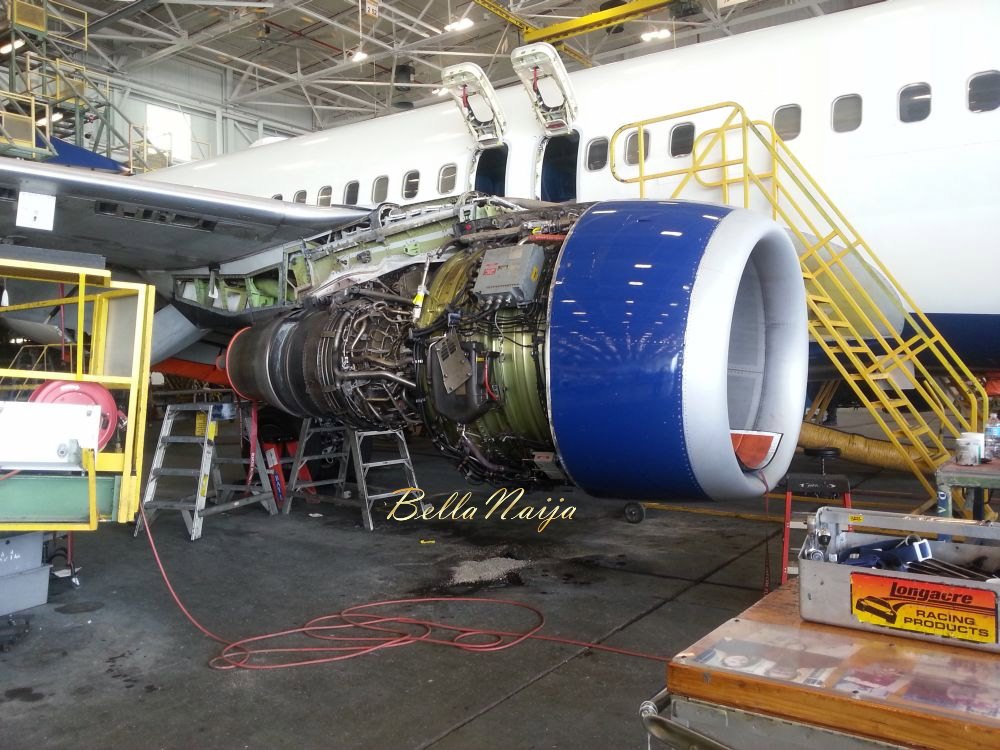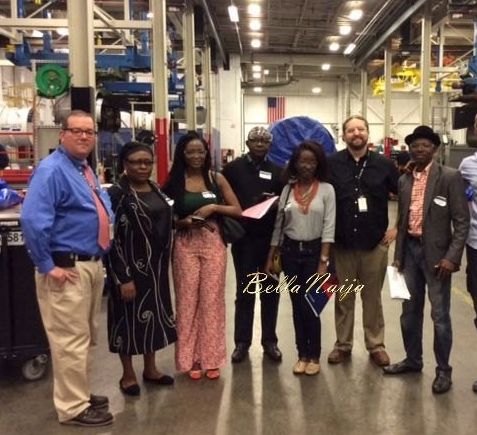 Heading home I was filled with so much information, and so were other members of our group. We were really blown away by all we had seen.
Time to wind down with some dinner. We rushed back to the hotel. rested for a while and were back on the road to have our last dinner with the team from Delta at the BLT Steak House in Downtown Atlanta.
The ride home was a bit sad for me – nothing like that "I'm going back home tomorrow" feeling. We got back to the hotel at about 10PM and as my bed welcomed me with open arms, I quietly slept off and allowed tomorrow take its course.
I was still very jet-lagged when I woke up, so the notion of breakfast didn't really appeal to me. But when I thought of the fact that I had to wait till 7PM to leave for the airport, I decided to stock up on some carbs and fruits.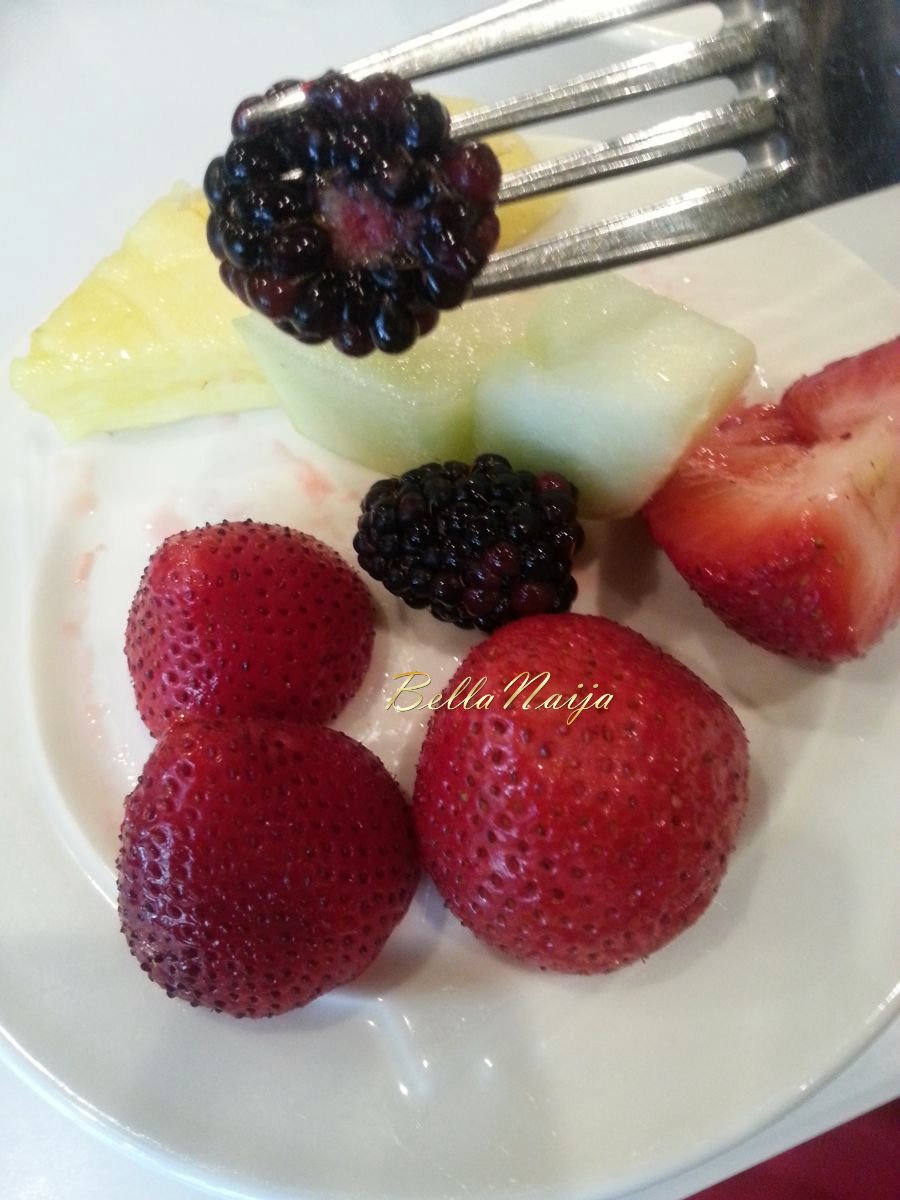 After some light shopping and checking into the Delta Air Lines Sky Lounge, I finally had some time to reflect on my trip.
But wait…who is this I see…could it be? Yes it is…RMD walks in. It took me a few minutes to realize that I owed it to BellaNaijarians to take a photo with him. But when I remembered that a colleague of mine would kill to get this opportunity, I stood up walked over and introduced myself.
In case you're wondering, yes Richard Mofe Damijo is very charming in person, and even joked about how I should have greeted him in my native tongue of Urhobo.
A few minutes with him, other Nigerians had started to flock towards him, so I just slid into the crowd and went back to my dinner thinking to myself, "I can't wait to show Moremi this photo."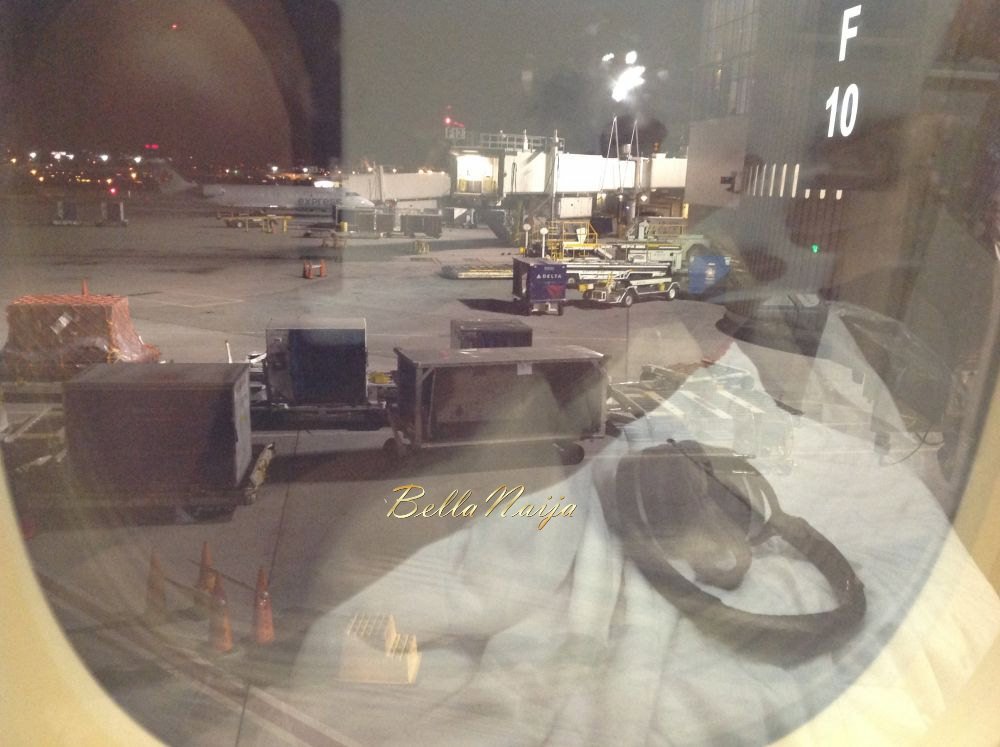 After boarding the flight back home, I looked out of the window and realized how much work it takes to make sure things go well. All the planning, detailing, sweat and brain work to ensure an airline like Delta stays true to its watchword of pleasing the customer first.
I had such an amazing time on my trip and on behalf of the BellaNaija team I would like to thank Delta Air Lines & TopComm for this amazing opportunity. And to our BN readers – you make us who we are and we can't do it without you.
I hope you enjoyed my tale – share what part you loved most from the trip. See you on the next one.
Jennifer.