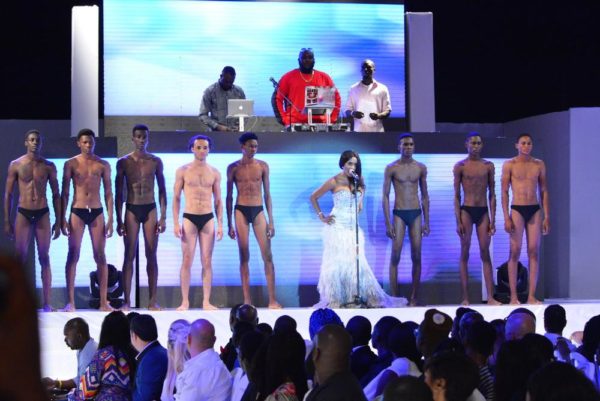 Hey Girl…Hey Boy! Photographer turned musician Toni Tones performed on stage at the 2015 Aquafina Model Look Nigeria finale.
With the scantily clad male contestants on stage with her, she delivered her performance dressed in what was described as a "bespoke Swarovski crystal-encrusted and real ostrich feather gown by an Italian designer".
As Toni strutted on stage, her dress sparkled under the stage lights.
Listen & Download "Hey Boy"
Photo Credit: Hycinyh Iyereosa