What a great way to start the day!
Nigerian fashion designer, Lisa Folawiyo of her eponymous womenswear label; and the Chief-Executive Founder of lifestyle boutique, Alara – Reni Folawiyo have joined the Business of Fashion 500 (BoF) List for 2015.
This exclusive list is made up of blue-chip businesses and creative upstarts that help shape the $1 trillion fashion industry. Based on hundreds of nominations received from current members on the BoF list, data analysis and months of research on the nominees, they searched the entire globe and came up with a list of 500 that have proven their creativity, investment and passion towards the global fashion industry.
Lisa & Reni Folawiyo join 2 other Nigerians – Fashion Consultant, Omoyemi Akerele & retail pioneers, Tayo & Ayo Amusan who joined the list in 2014 & 2013.
Lisa Folawiyo – Founder & Creative Director, Lisa Folawiyo


BoF says of Lisa's work in fashion – "She has a knack for elevating traditional African prints above the status quo, making them relevant for a global audience. She has showrooms in both Nigeria and New York and her collections are stocked in the UK, the US, South Africa and Nigeria itself." Read the rest of her profile here.
Reni Folawiyo – Chief Executive & Founder, Alara


Talking about Reni's store, BoF says – "Meaning 'wondrous performer' in Yoruba, Alara is rapidly becoming a fashion destination for Nigerians and westerners alike. It offers a mix of fashion, art and design in a similar style to famous concept stores like Paris' Colette, London's Dover Street Market and Milan's 10 Corso Como.
It stocks a range of western designers including Stella McCartney, Dries Van Noten, Marni and Valentino. Alongside this, Folawiyo looks to champion Nigerian design, stocking the work of Maki Oh, Lanre de Silva Ajayi and Tiffany Amber. Alara has the potential to be a beacon for other fashion retailers and a centre for gravity for global luxury brands already beginning to cluster around a nascent fashion district in Lagos." Read the rest of her profile here.
To celebrate the new list, BoF had an exclusive dinner with old and new members yesterday. Lisa posted fun photos of her with Reni, Omoyemi & Ayo Amusan. See some images below: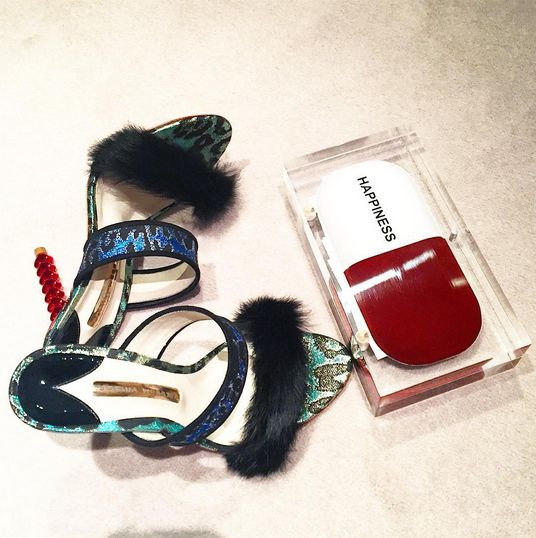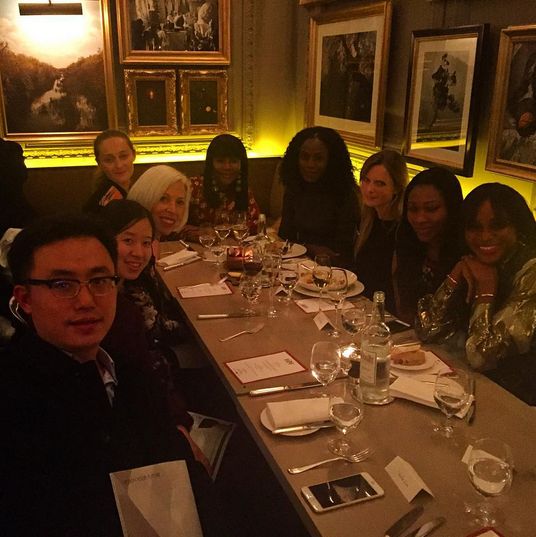 A huge congratulations to these inspiring entrepreneurs! We look forward to seeing more creatives from Nigeria on this exclusive list.
***


Another interesting member who joined the list is transgender activist and reality TV star, Caitlyn Jenner.
According to BoF – "While her online influence and new found status as one of the most admired figures in popular culture no doubt appeals to brands and designers from a marketing point of view, Jenner's fairy tale transformation also fits with fashion's central narrative — she is the perfect model to show how you can truly express your identity through clothes.
No doubt by the next New York Fashion Week, Caitlyn Jenner will be a front row regular." See Caitlyn's full BoF 500 profile HERE.
Others who made this year's cut are: Lawyer & George Clooney's wife, Amal Clooney; designers Dean & Dan Caten of DSquared2 and more. See the full list here.
Photo Credit: @LisaFolawiyo (Instagram) | BoF.com