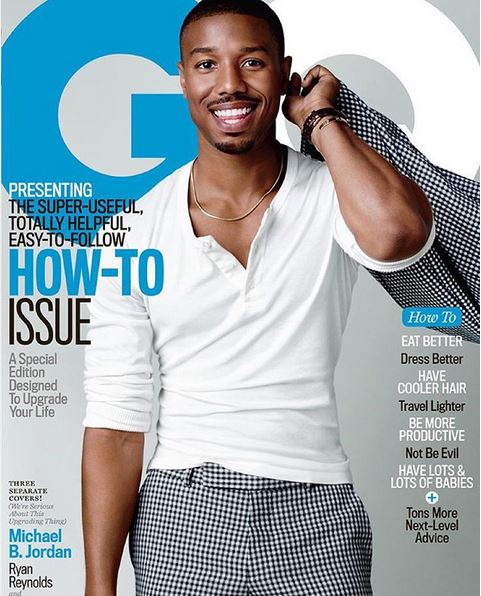 Hollywood actor Michael B. Jordan has landed a cover for the October 2015 issue of GQ magazine where he also talks about how to dress down for the weekend.
For our stylish BN male readers here are a few tips from GQ Magazine:
First, get a good tailor: You can't be a big shot without a go-to suit guy (and a jeweler). But a shirt and tie in L.A.? Nah. This sporty striped pullover packs all the spiffiness, none of the stiffness.
Flex like a grown up: It's not who made your clothes. Or how much they cost. It's how perfectly they fit.
Tip your hat to the big shots past: A felt fedora and a knit polo? That's straight from the Sinatra-takes-Palm Springs playbook. (Make sure you've read that thing cover to cover.)
Leave your sneaker head days behind: Gaudy limited-edition kicks might be cool for stunting on your friends, but they're also a sign of delayed adolescence. Maturity calls for minimalism.
Give your jeans a vacation: You've got your casual pants (denim, cargos, sweats) and you've got your dress pants (the kind that come with your suit). New idea: Try wearing the latter as effortlessly and as often as the former.
Michael B. Jordan also gives tips on the sexiest thing to do for a woman. Watch it below.
For more Michael B. Jordan, visit GQ Magazine.
Photo Credit: GQ Magazine