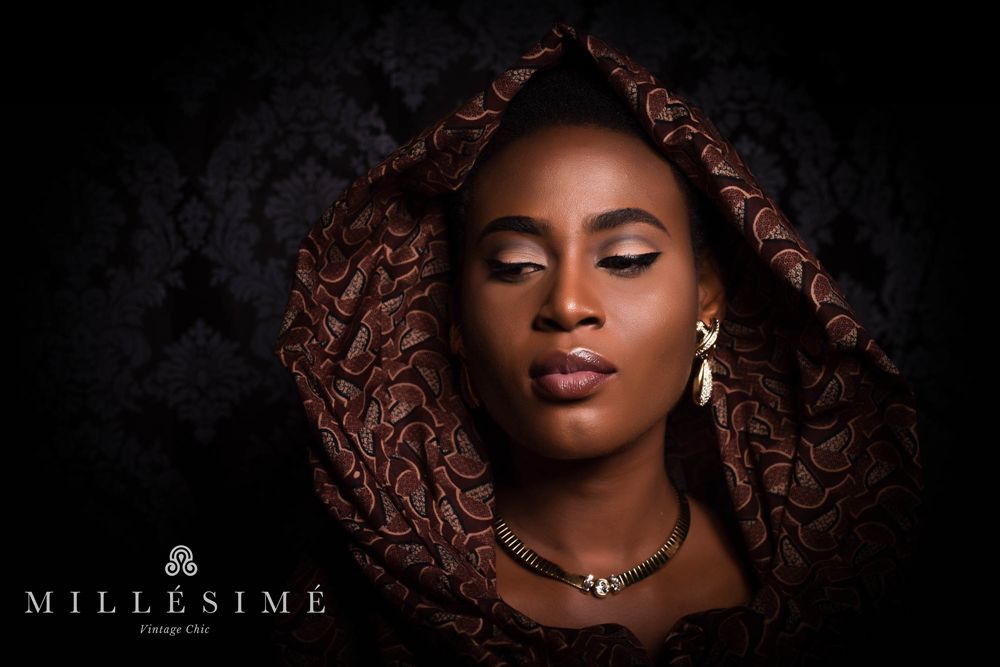 Nigerian beauty & natural hair blogger, Barbara Onianwah of Barbara 1923 is the star of vintage jewelry brand, Millesime by R&M's new accessories campaign.
The brand, which stocks rare signature pieces from brands like Dior, YSL, Givenchy, Trifari, Monet and more, chose the blogger "because Barbara is 'FAB' (Fabulous, African and Black). " We see her striking poses in the close-up shot campaign, which also show the brands accessories.
According to the brand – "This campaign is about bringing the very old to life in a way that is relevant today. Some of the pieces date as far back as the 1940s! One can very effortlessly create bold fashion statements with these carefully crafted antique pieces." On selecting Barbara as their new face, they stated – "We are super excited about this journey and look forward to more creative collaborations in the very near future."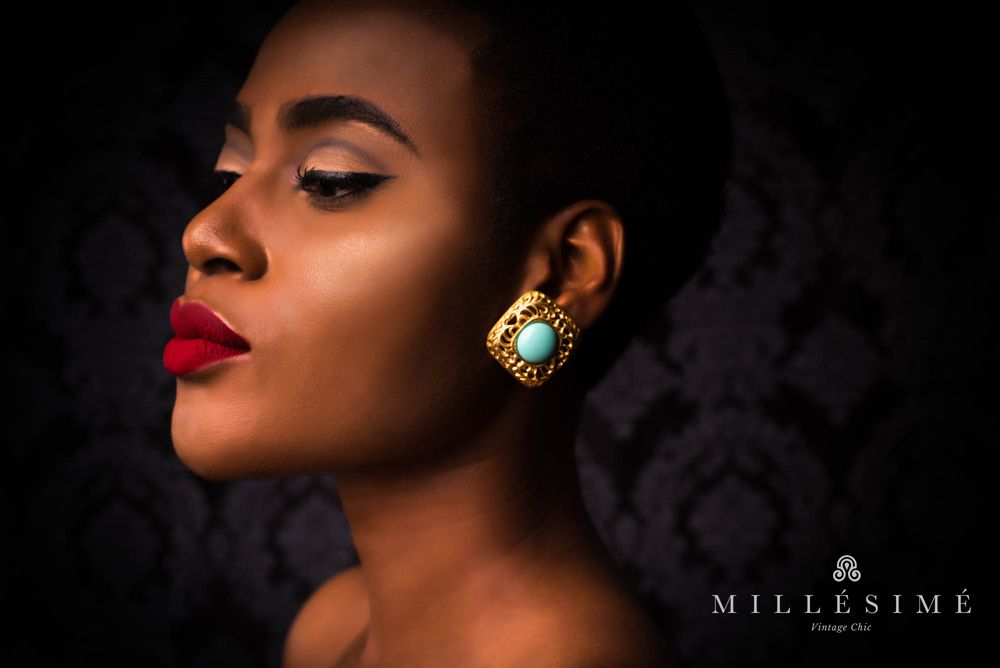 Barbara says on her new ambassadorship, Barbara said – "I was super excited, honoured and extremely humbled to be asked by Millésimé to serve as the face of the brand. This is their very first campaign and my first time being the face of a brand so it's a campaign of firsts."
She went on to say – "From my brand name, it's easy to see that I love everything vintage – from clothes, to hair styling to accessories. One area I never got to explore was the makeup though. I did my makeup and the styling for the shoot so had to embark on a lot of research beforehand. I didn't have time to do trials on myself but I'm grateful that it all worked out."
The brand will be partnering with 5 fashion bloggers to present an eclectic and exciting mix of vintage accessories and modern fashion, so keep your eyes peeled for more.
See more campaign images below:
Photo Credits
Photography: Orighomisan Ogbebor (Instagram: @Orighomisan)
Makeup & Styling: Barbara & 1923 (Instagram: @Barbara1923)
Model: Barbara Onianwah (Instagram: @Barbara1923)
Creative Direction: Millésimé, Orighomisan Ogbebor & Barbara Onianwah
To find out more about the brand, visit: www.millesime.com.ng | Follow them on Instagram: @Millesimernm