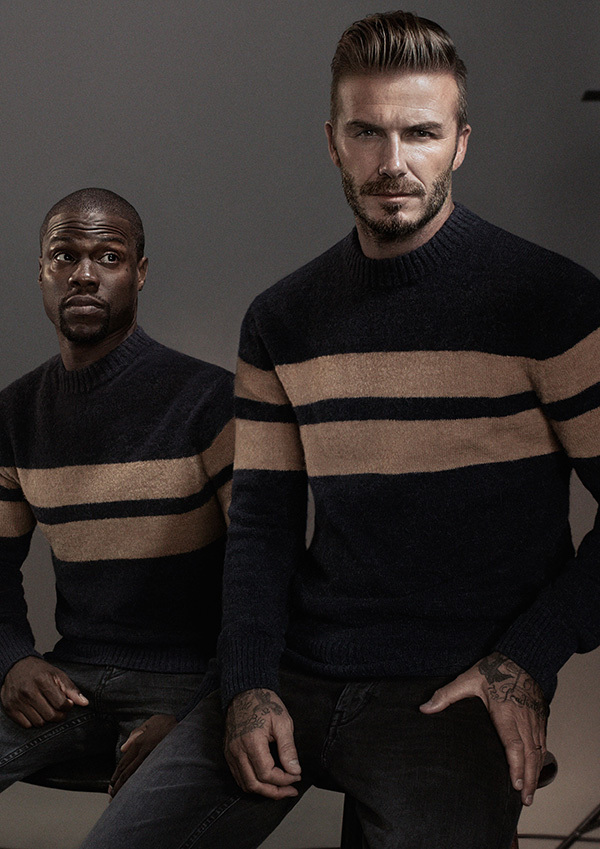 It's David Beckham and Kevin Hart, what's not to love?!
Legendary footballer, David Beckham has been the face of H&M's Modern Essential's range for a while now, and we can't say it hasn't been amazing. But for their latest campaign, he is joined by comedian and actor, Kevin Hart who acts as his understudy.
In the video, we see Kevin mimicking David's every move, trying to learn his mannerisms & accent in the hope of portraying him in an upcoming film – "I, Beckham". Needless to say it starts to get on David's nerves.
Despite Kevin's apparent drive to do it like Beckham, David has nothing but nice things to say about Kevin. He told H&M – "I love to do something different with my campaigns with H&M. It gives me the chance to do something completely unexpected, and to break out of my comfort zone. We've done action scenes and big budget productions before, but I've never worked with a talented comedian before with H&M. Kevin was my number one choice, and I can't wait for everyone to see the result."
Here's what Kevin has to say about David – "To be able to make fun of a global icon like David Beckham is a comedian's dream. I love fashion as much as I love sports, which is why I was so excited to star in David's new H&M campaign." Aww!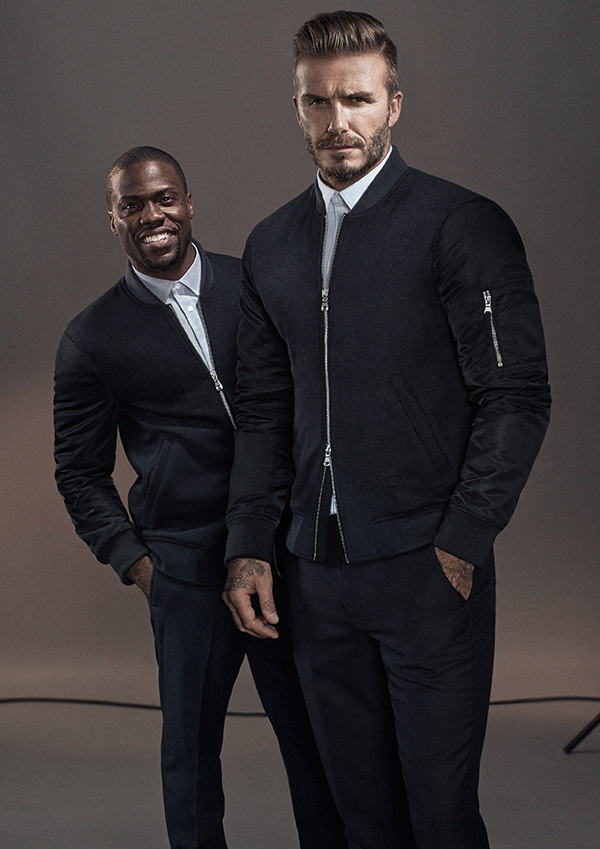 The full film premiered today on H&M Life and the collection, specially selected by Beckham, lands online and in all H&M stores that sell menswear in October.
Watch!
<
See more images of Beckham for H&M Modern Essentials below:
Read more about the campaign on H&M.com.