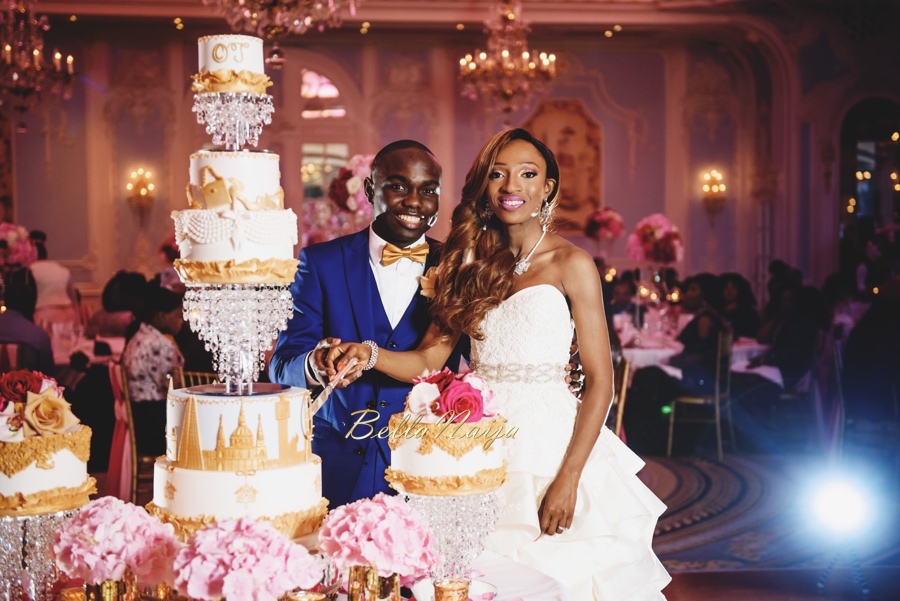 Oyindamola Asekun and Temitayo Abinusawa met during their PhD programs, at prestigious King's College in London.
After a few months of being colleagues, friendship turned into a Christian courtship, and now they are married!
They tied the knot at their university chapel, in homage to meeting there – King's College Chapel, and celebrated in a grand reception at luxury five-star Savoy Hotel in London. They performed traditional rites at a floral and crystal introduction and engagement on the bride's birthday, at Oriental Hotel in Lagos.
The doctors aren't all about their books though, they are the perfect pair at ballroom dancing and you will see their rhythm and unity in all their photos – from pre-wedding to the regal reception. The bride, who has a colorful and unique personal style, also planned her white wedding and most of her traditional wedding!
Oyindamola & Temitayo have comprehensive advice for couples at different stages of their relationship. Look out for that after the pre-wedding photos.
Enjoy & be inspired!
***
He's the One!
from the bride, Oyindamola
We met at King's College, London where we had both registered to complete our PhDs/Doctoral studies. Within our first year, I became the doctoral representative for our programme and Tayo began to call regulary under the auspices of seeking updates about our course. He was respectful, friendly, and cordial and I often intended to return his calls but kept forgetting to do so! By our second year, we communicated with greater frequency and he made known his intentions for a Christian courtship between us. We submitted it to prayer and, by God's Grace, commenced in earnest.
Pre-Wedding Photos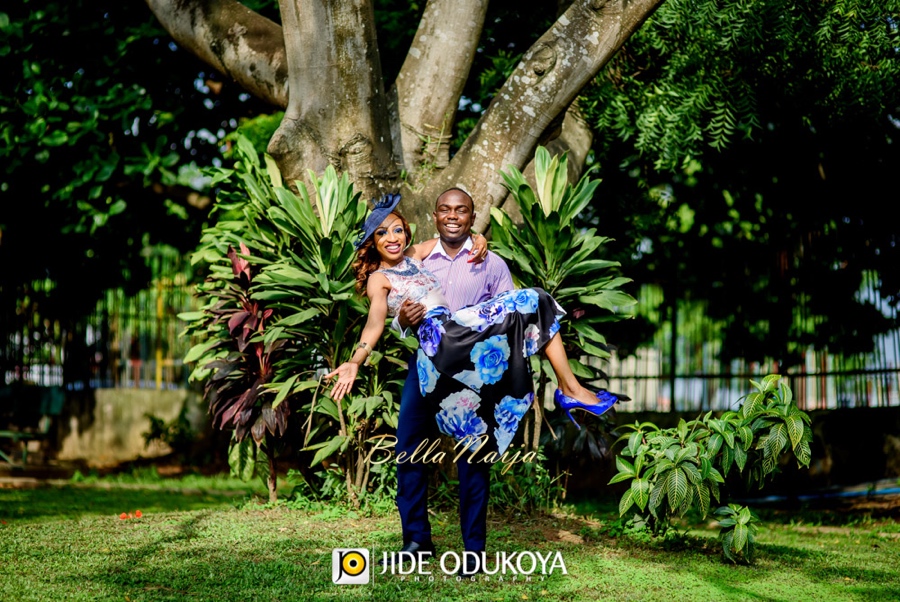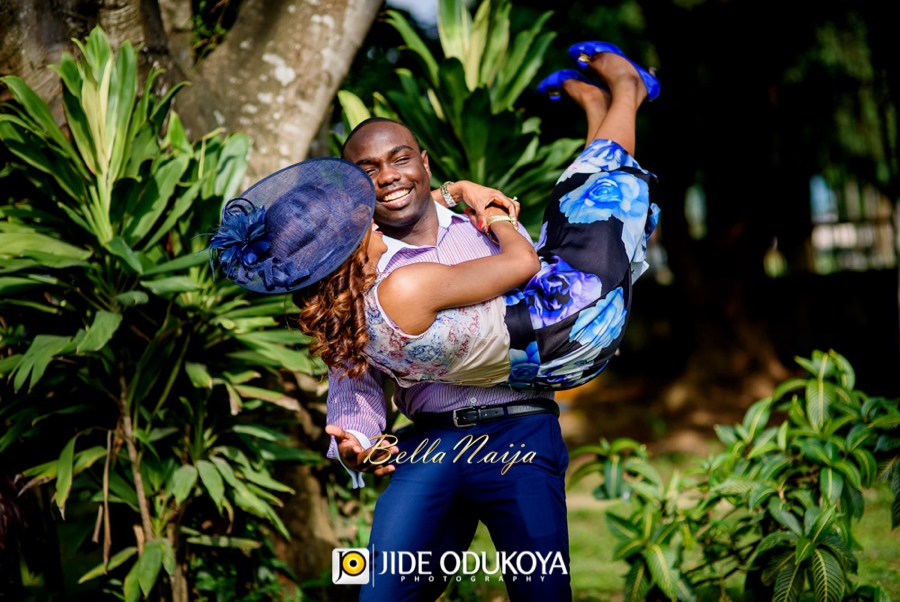 She's the One!
from the groom, Temitayo
Studying for a PhD in London far away from home equals no 'social life', in the words of previous colleagues from my undergraduate years. Although I never agreed with their view, I was soon able to see things from their perspective, as the new 'normal' to me was analysing things from multiple perspectives, and thinking about research and the potential benefits of my findings to the world. In simple terms this meant that my life was rapidly changing and my 'friends'/colleagues were either studying for a PhD, already had one, or were professors.
I know, yes, you might be wondering how is this a love story? Or what is the link to Oyindamola? I met her during this process; she was not just a PhD colleague, but happened to be the doctoral representative for the department. We met in 2011 during our induction and had a brief chat, and after a series of conversations, on November 18, we saw a movie together at the BFI IMAX followed by dinner at the Four Seasons and the night ended.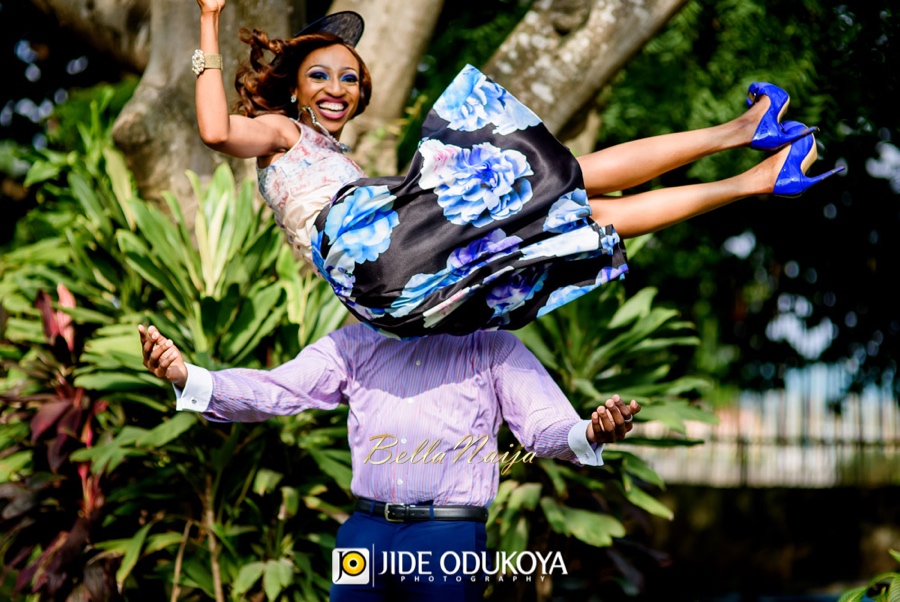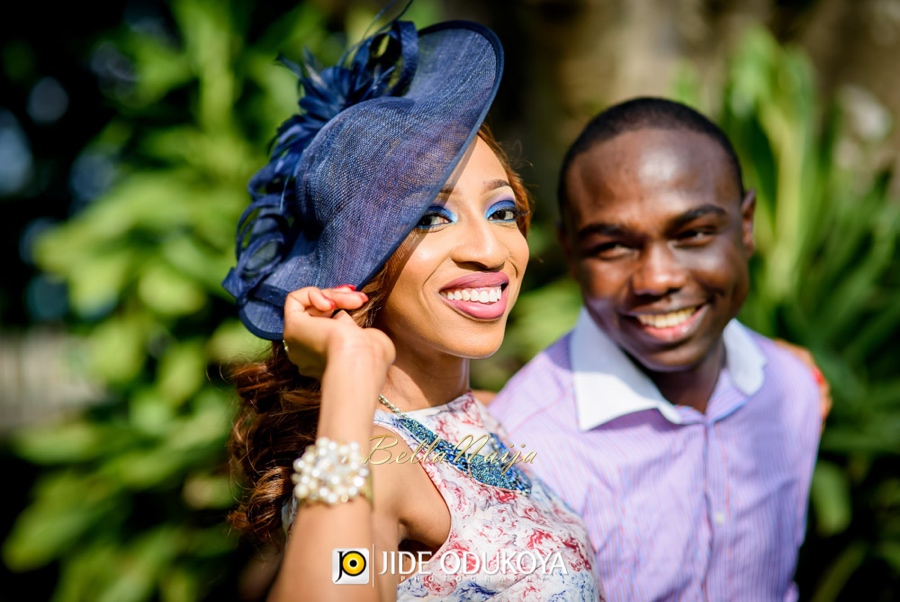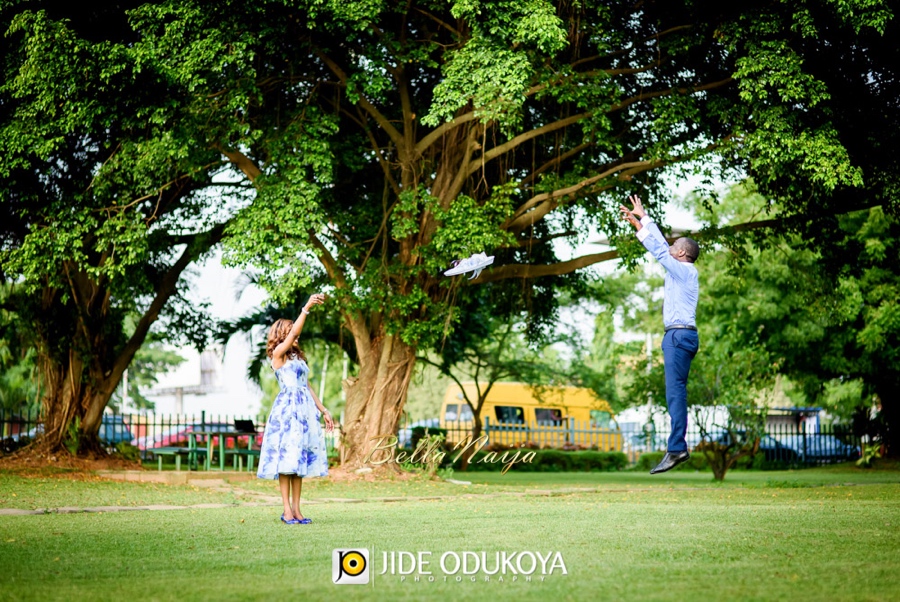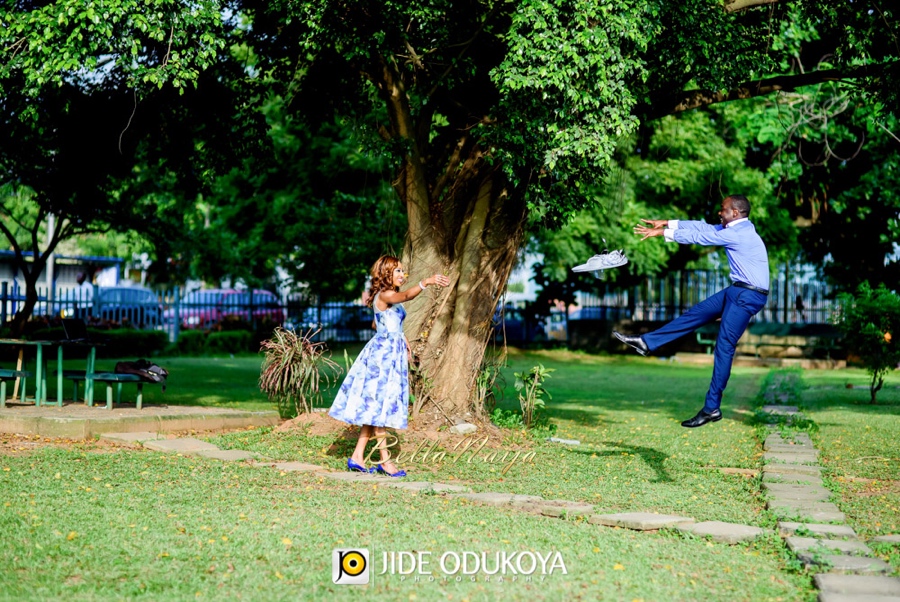 Over the next couple of months, we continued chatting and since then I never stopped calling. Days turned into weeks and then months and soon we were thanking God for the number of years.
The Proposal
by the bride, Oyindamola
To the glory of God, marriage was always the plan for Tayo and I. As such, we went ring shopping in a number of stores across London and Birmingham to complement our comprehensive search on the internet. It was very important to us that we both got rings that we liked. Hence, during the trips, Tayo was very attentive as I pointed out ring features that I liked including shape, width of band, colour, shape of stone, etc. We settled on a set that we both liked and I knew the day was near. Now, all I had to do was look forward to how he would do it.
One Sunday morning, as was our custom, we met at my place ready to go to Church but unusually Tayo suggested that I change my hat/fascinator. "That's very unlike him", I thought, "he's always thrilled with my outfit choices". In any case, I went to my room to consider other options and by the time I came back, he had set up a video in the living room and a camera to record (as I had requested when we had previously discussed the proposal!). The video highlighted our special moments through the years accompanied with loving messages and ended with him on one knee asking me to marry him. I said yes and we certainly had more reasons to be thankful during that service at Church and, by God's Grace, everyday since!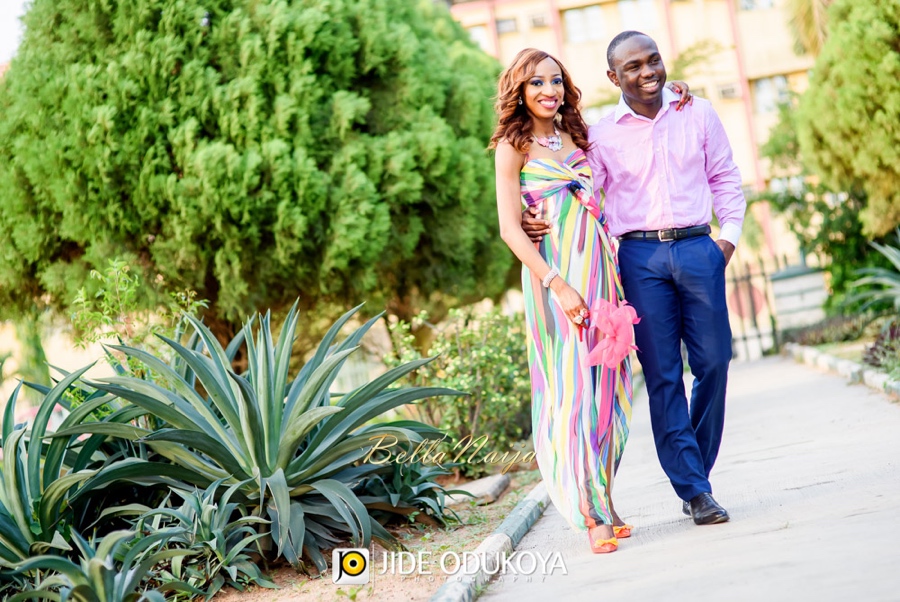 by the groom, Temitayo
A couple of months before the actual proposal happened, I told her about my plans, mentioned it to my family, and then asked her family and Pastor for approval. Subsequently, I began to plan the proposal, and, as you can imagine, analysing numerous proposal ideas, knowing fully well that it had to be fit for purpose, and that we wanted something special, memorable but not too loud, private but perfect.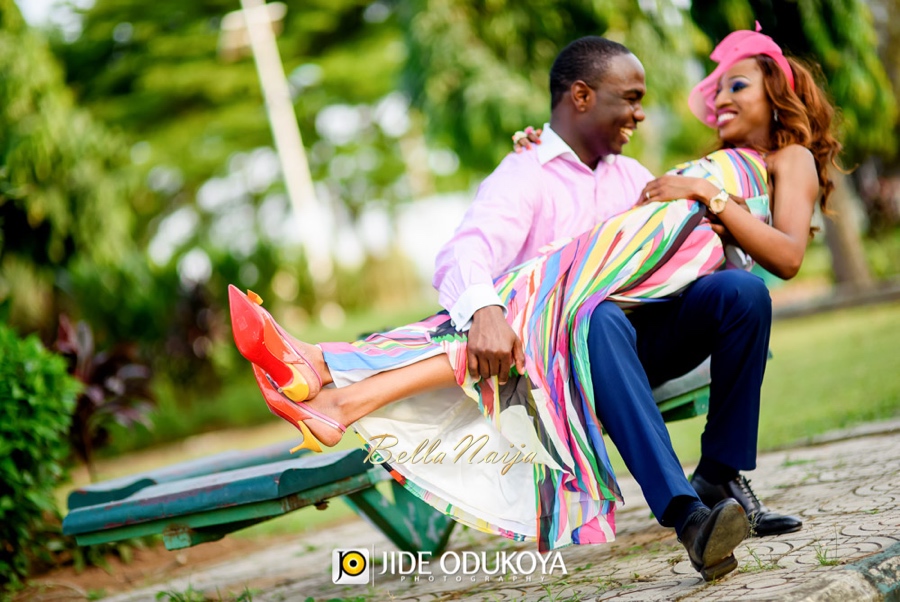 Some of the plans included having a family occasion and proposing to her, or a party where I would propose or the location of our first date. However, I decided to go for something more unique and personally memorable. This meant that I created a video with our most special moments and some notes. I asked her to marry me and I was so glad she said yes. She jumped, shouted, called her family, saw the video again, and again, and thanked God for making it happen. After this, we headed to church, smiling all through.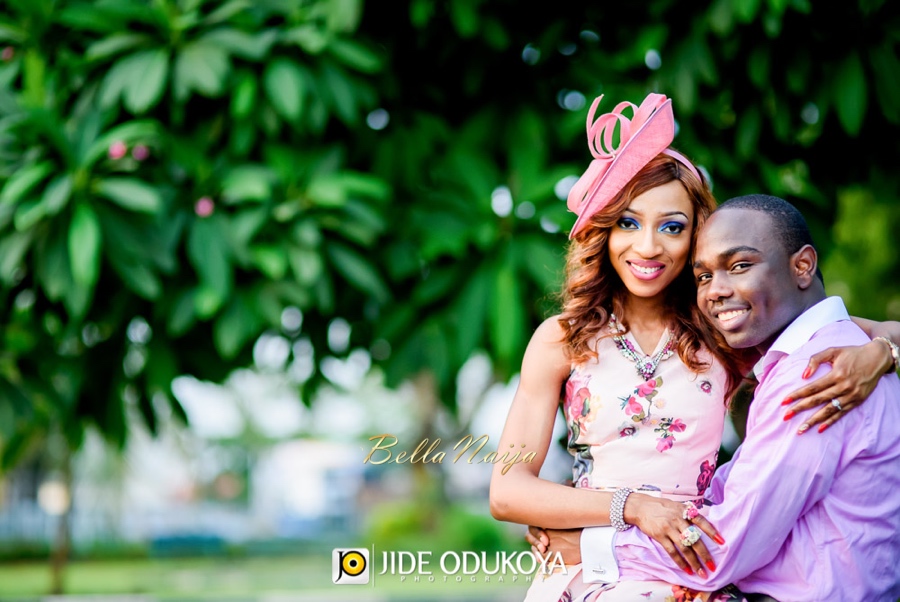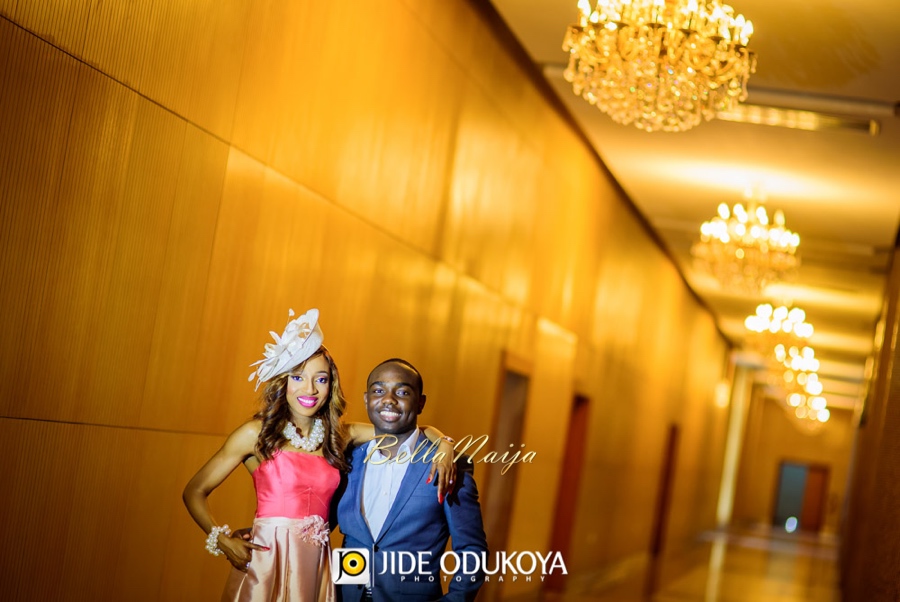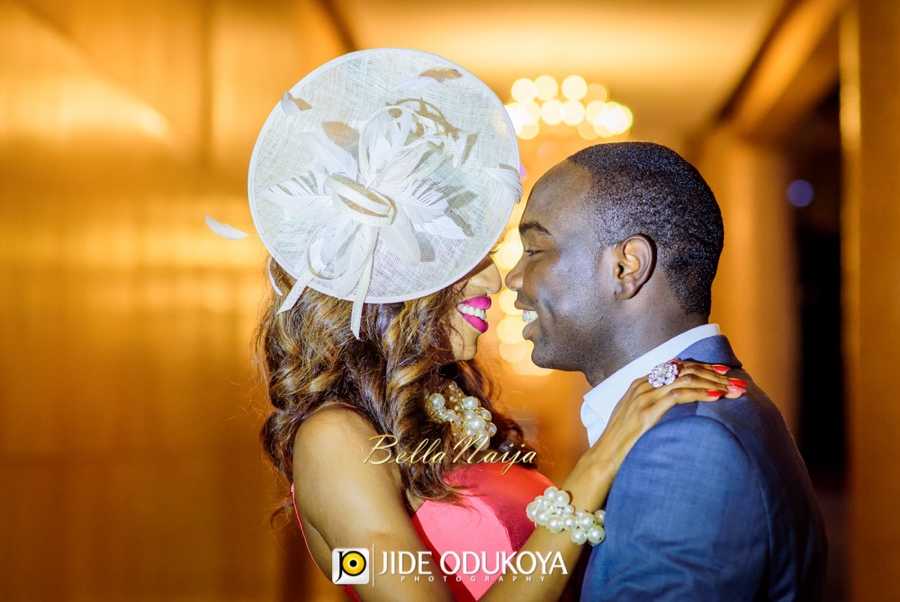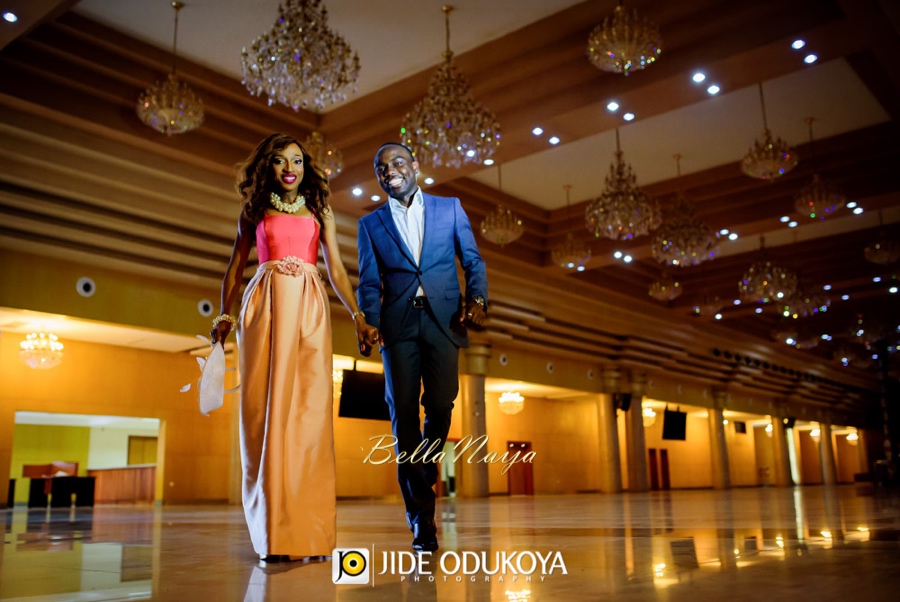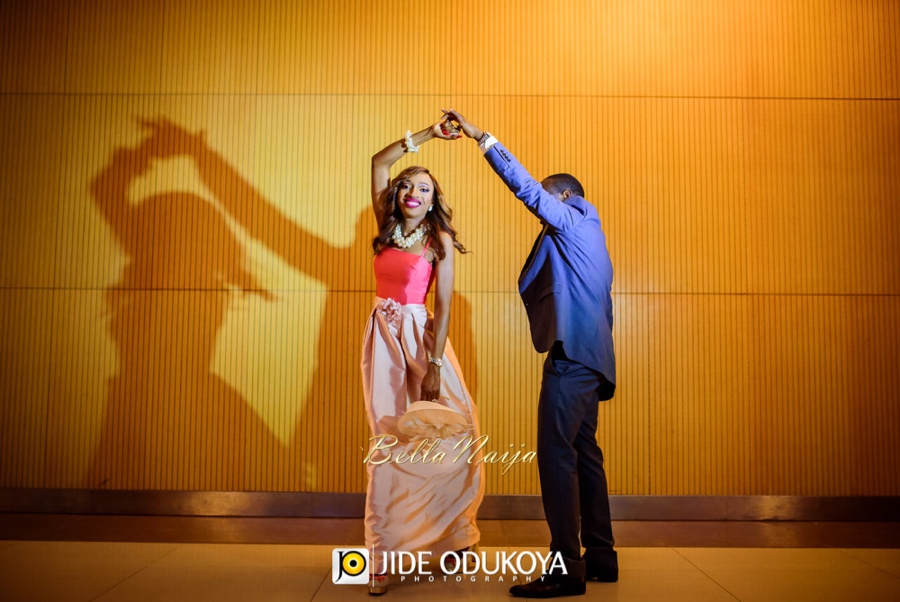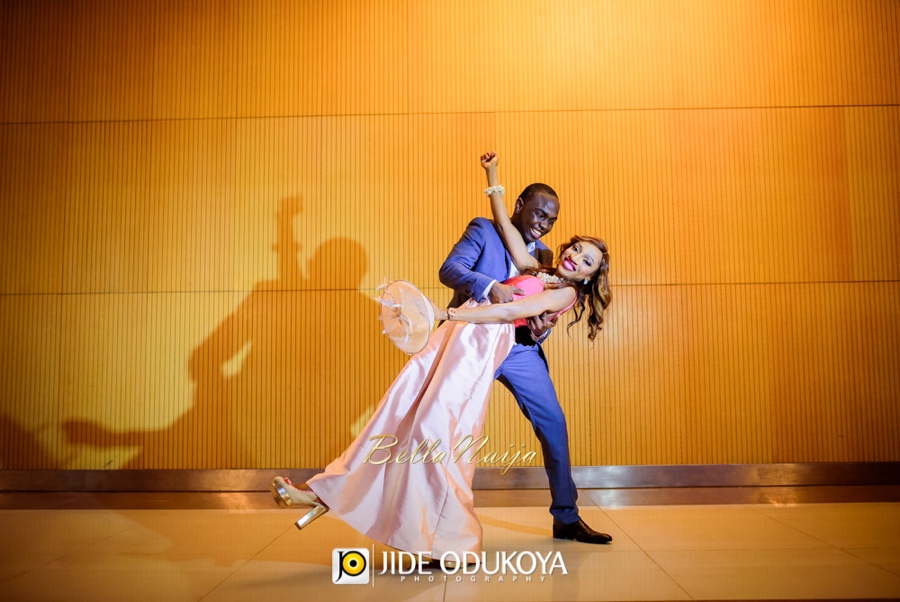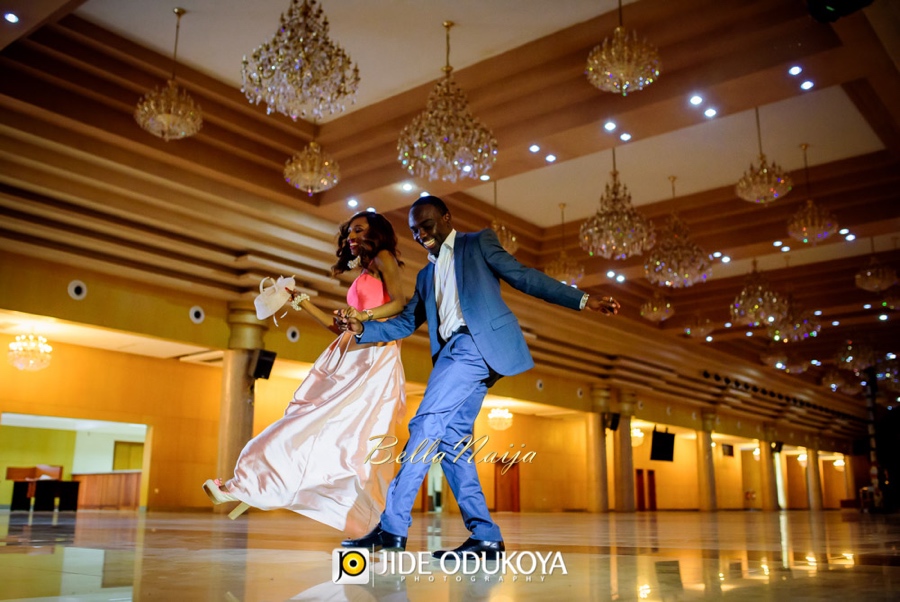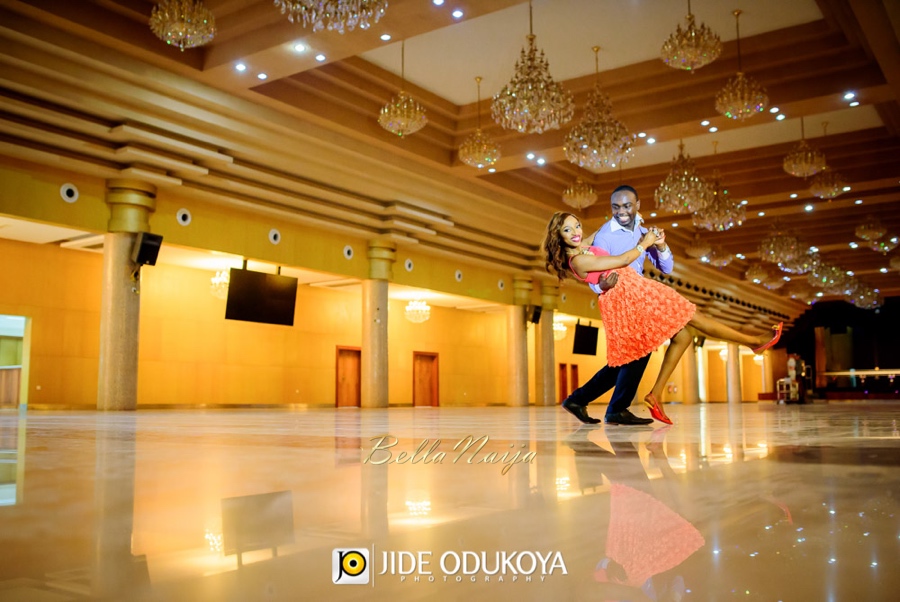 Wedding Advice from Oyindamola & Temitayo
During Courtship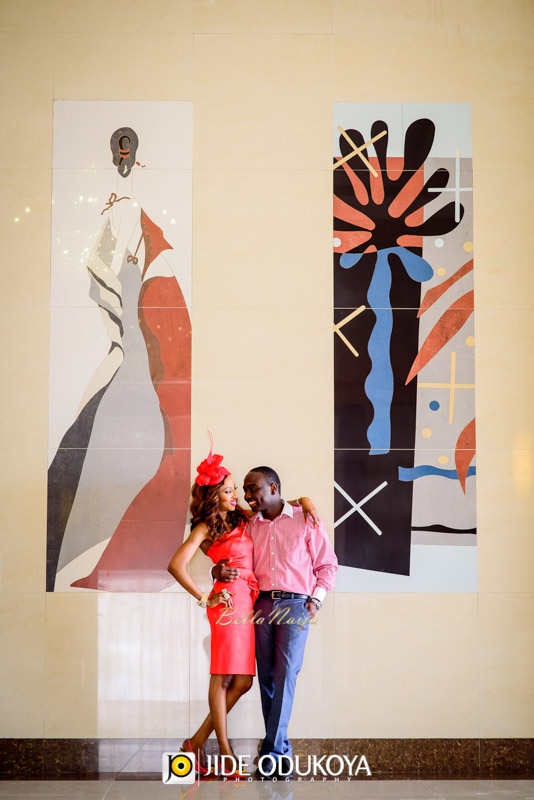 Pray without ceasing. Encourage your individual and joint spiritual growth. For example, make and honour a commitment to pray, read/study the Bible together regularly whether this is several times a day, daily, weekly, or as appropriate. Just make sure that you specify a commitment and stick together. Read spiritual books on courtship and marriage. For example, "The Power and Purpose of a Man" and "The Power and Purpose of a Woman" by Myles Munroe, of blessed memory, are excellently insightful reads.
Once Engaged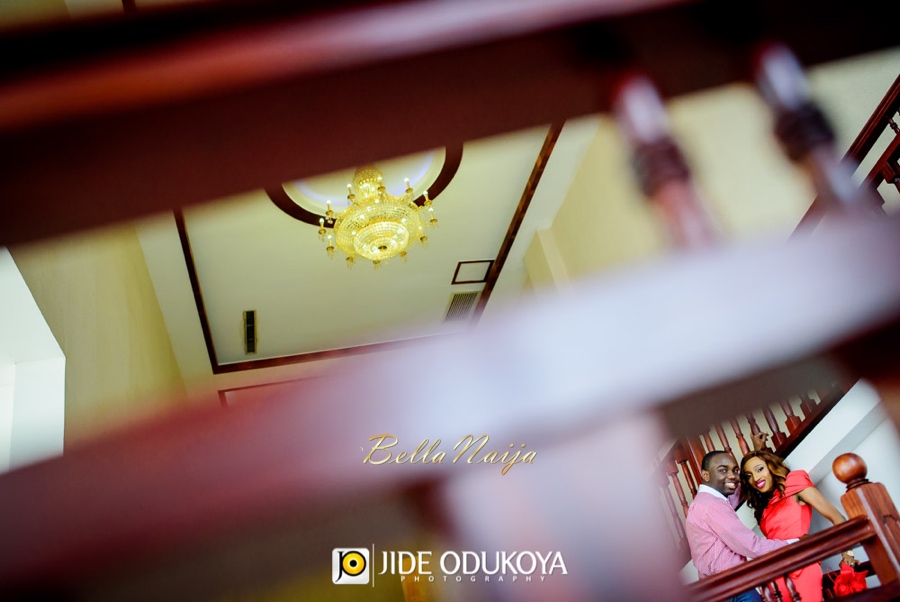 Pray without ceasing – yes, keep it going. Attend pre-marital counselling. Speak with and seek advice from engaged couples and couples who have been married for various durations including those who have children. You could consider offering to babysitting for the latter as this is likely to give you practical insights and tips into how married couples relate and information which might be useful for parenthood.
Wedding Planning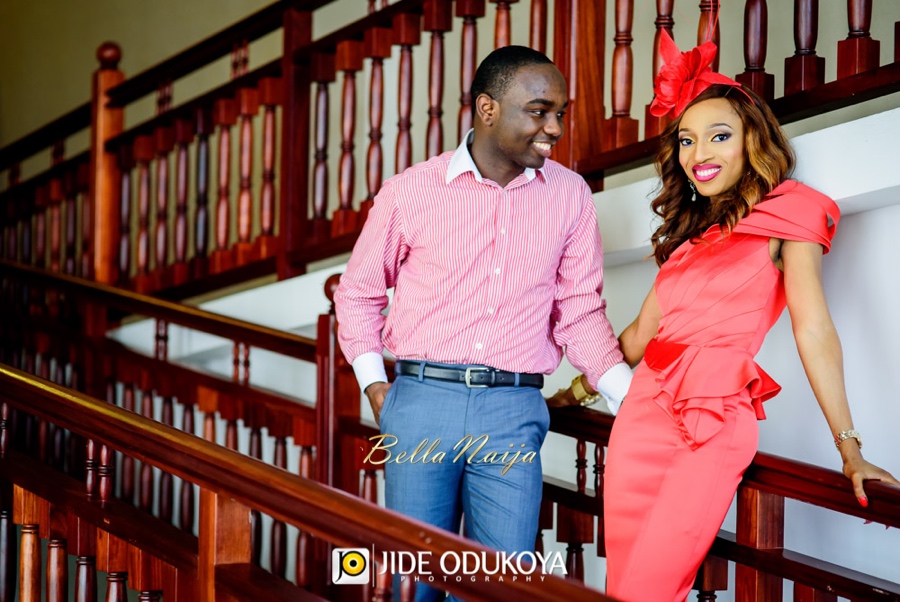 Pray without ceasing – literally. Save up as much as you can. Start early but do not feel under pressure if you can not/have not. Speak with couples who recently married and openly seek advice about wedding planning e.g. budgeting tips, vendor recommendations, pitfalls to avoid, useful websites, stores, and other resources. Discuss your vision(s) for the day and ensure there is alignment. Within this discussion, decide what is non-negotiable and what is not. Set a realistic budget with some margin e.g. 10% over or under. Set your date and ensure that it works with important parties e.g. families, officiating pastor, venue, key vendors (if you have favourites). If on a tight budget, you may wish to consider low seasons e.g Winter/Fall or more flexible periods such as weekdays. Visit potential venues early and narrow down your choices. Negotiate prices and find out if there are offers. Book with a deposit and begin to book your vendors (consider seeking trusted recommendations). Shop around and once you find your dress and suit, purchase them leaving time for alterations if necessary. Choose your colours (if you are having any) and ask potential members to join your bridal train, choose outfits and order them as they may take weeks to arrive. Attend weddings near the time to get tips on do and dont's as well as ideas for your day including how the programme of events should be organised and unique activities for your guests. Do not be stressed but forgive yourself if/when you are, everything will turn out fine anyway. Enjoy the ceremonies and take time to soak in all that is happening and ensure you get really pleasant memories from the day. If you use a wedding planner, seek their advice but ensure your brief is fulfilled. Have no regrets. Consistently maintain a healthy focus on married life after the ceremonies.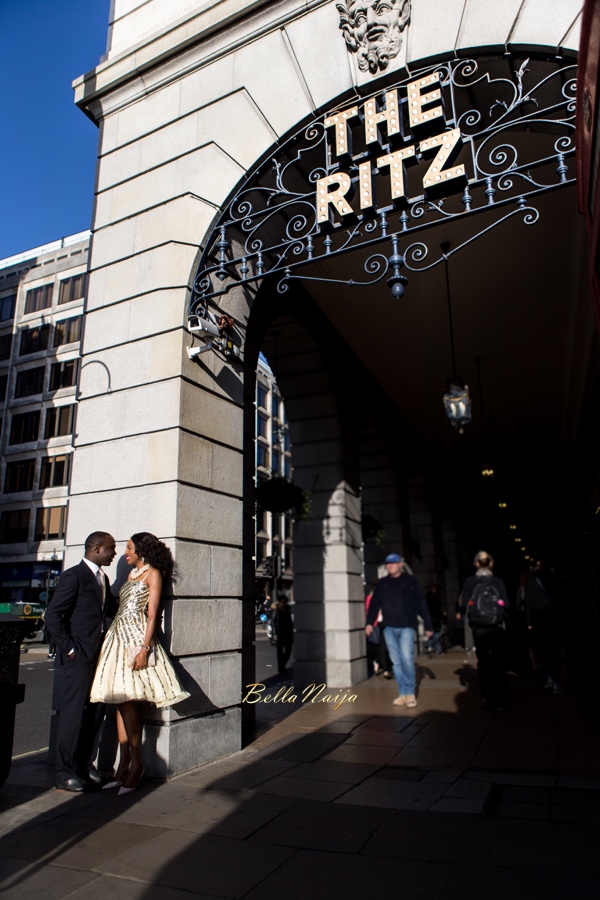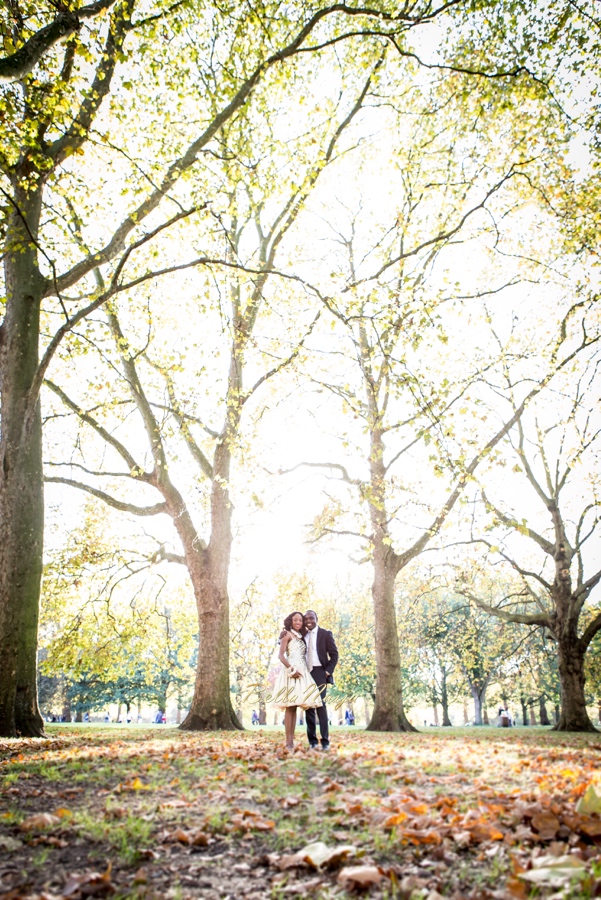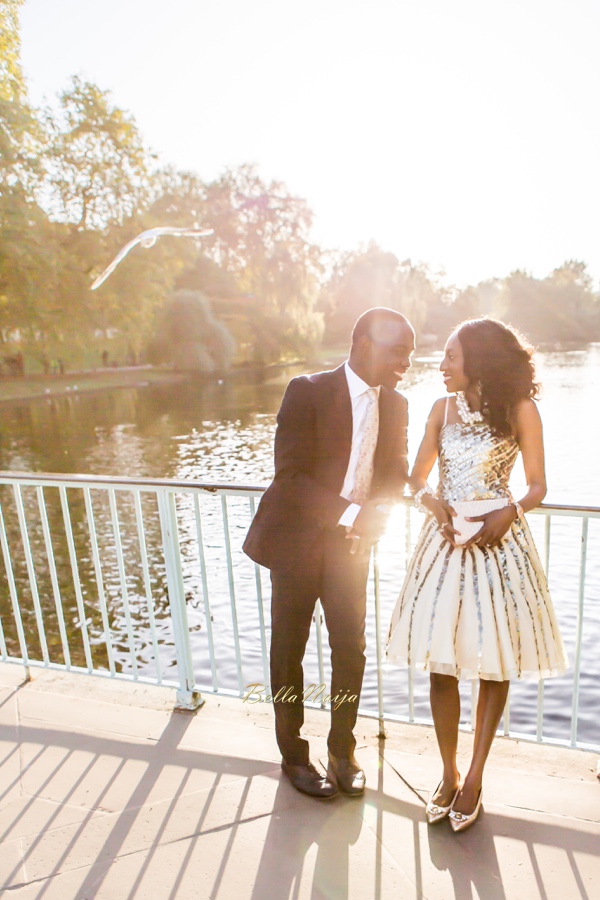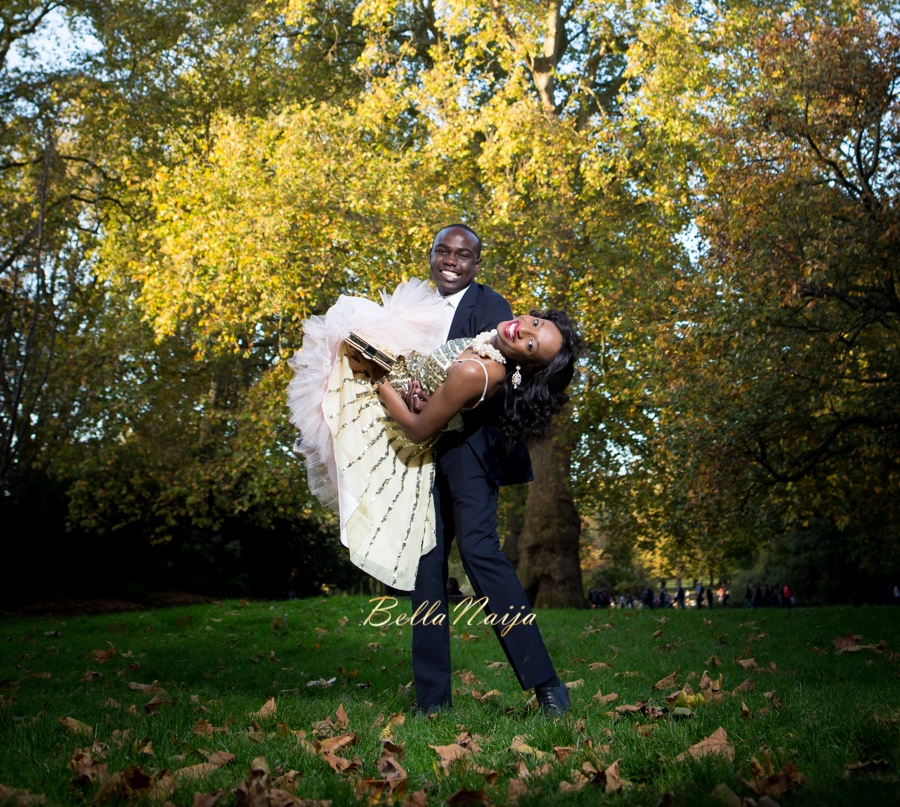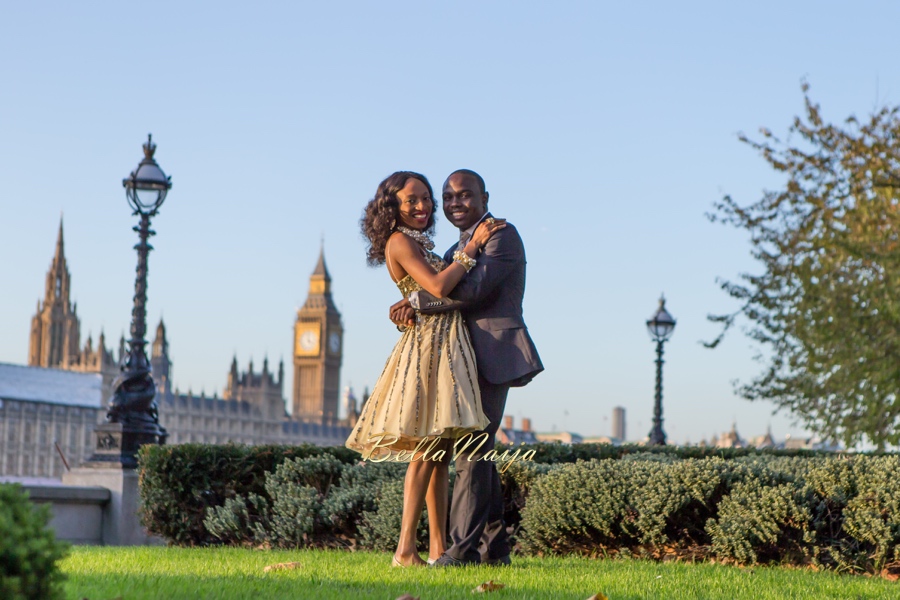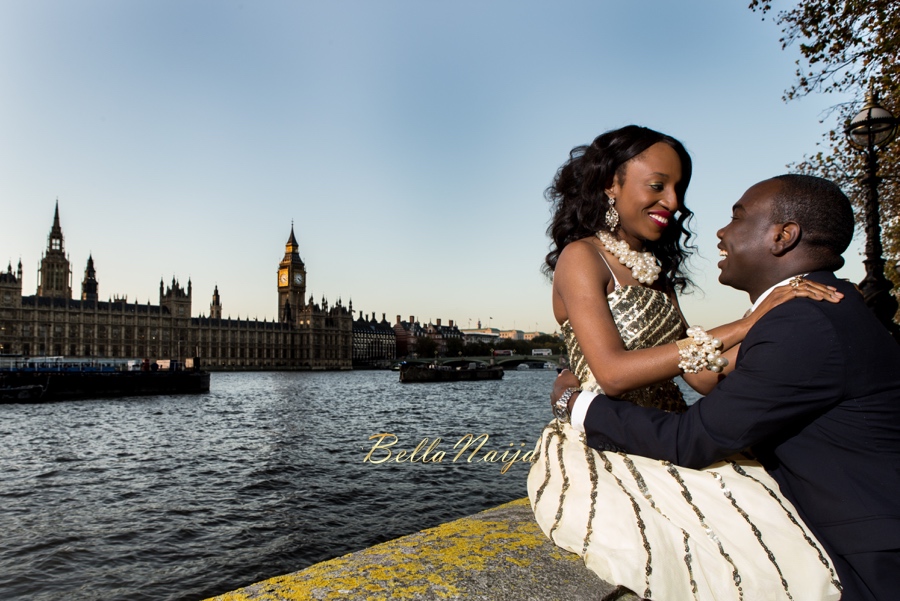 White Wedding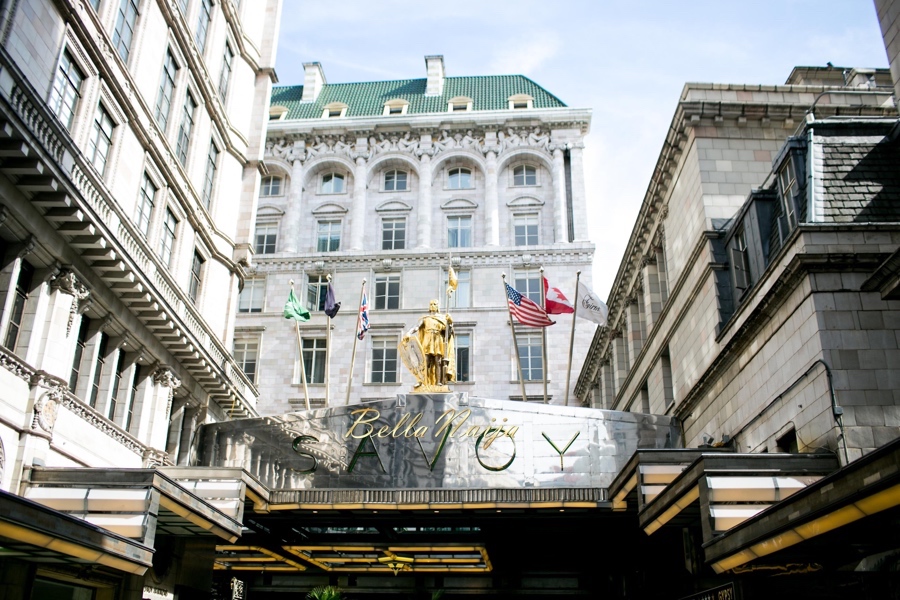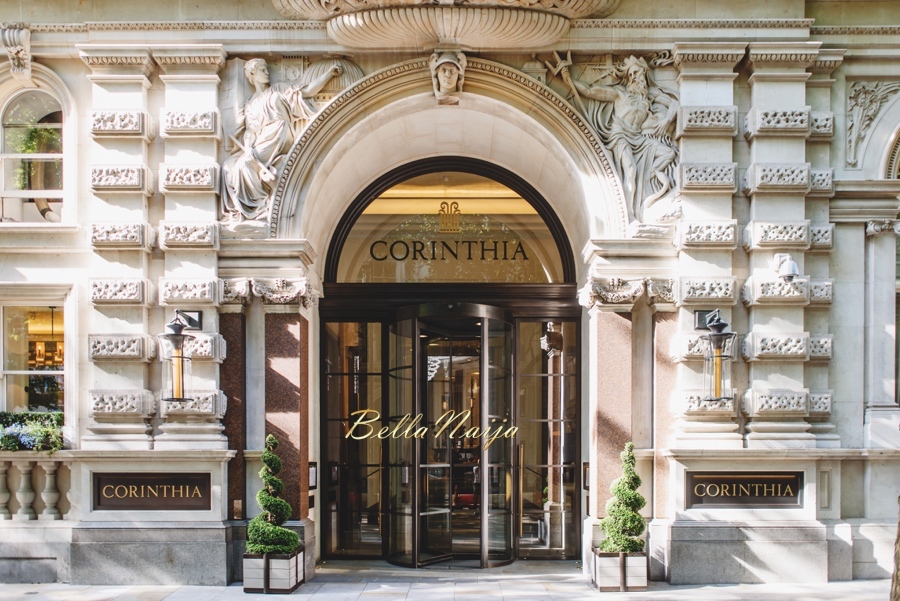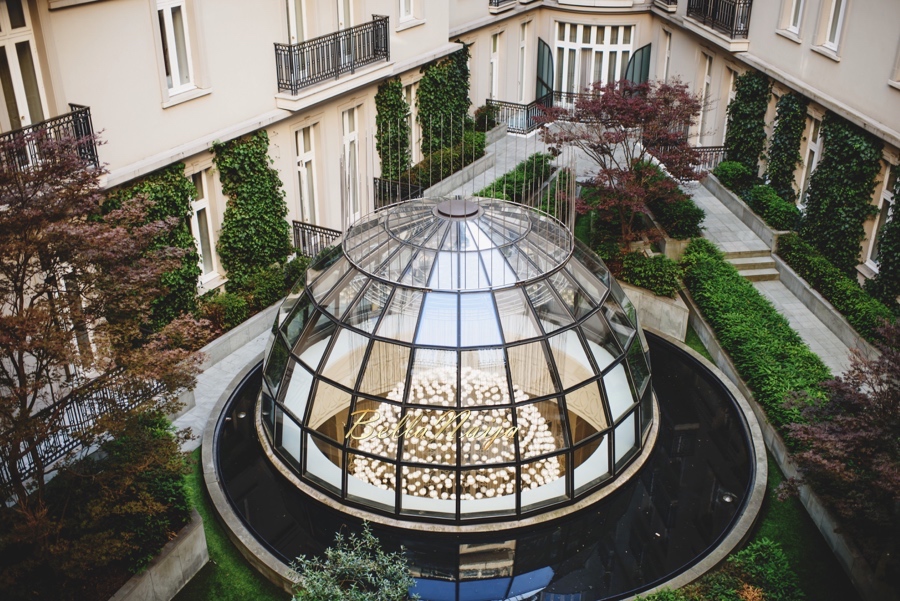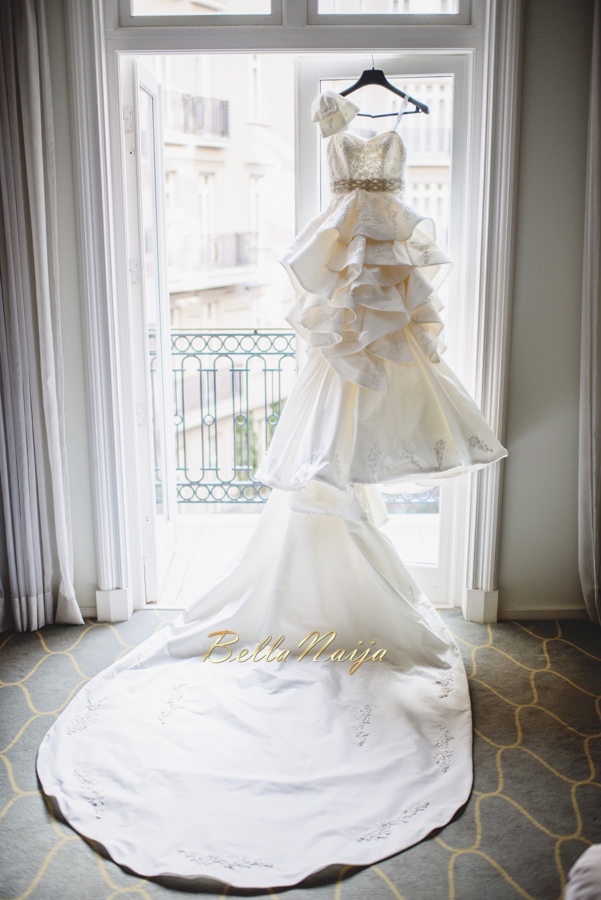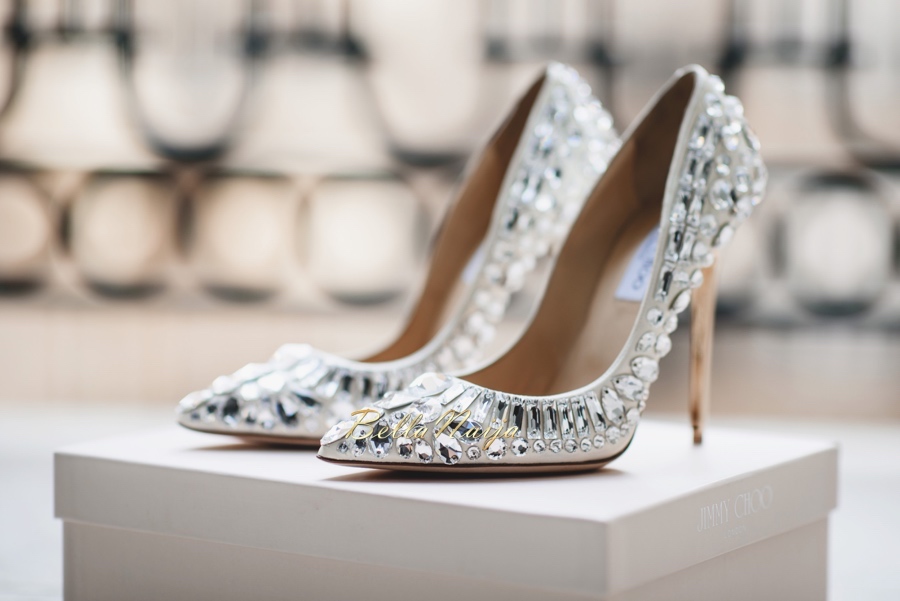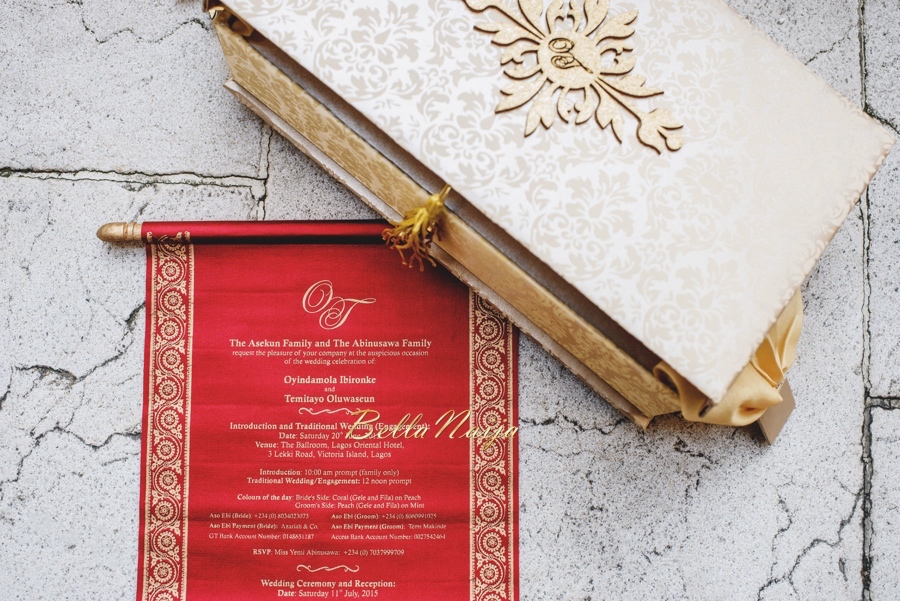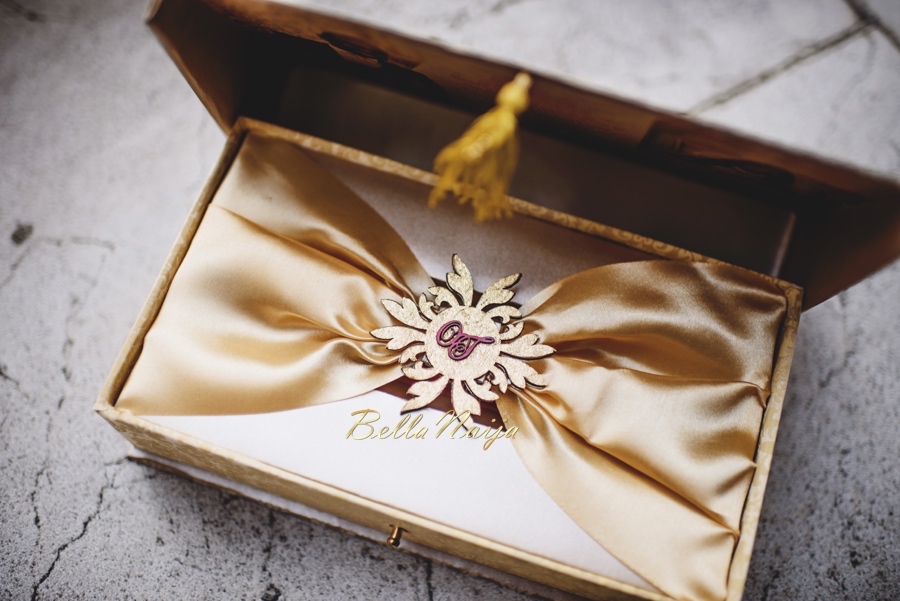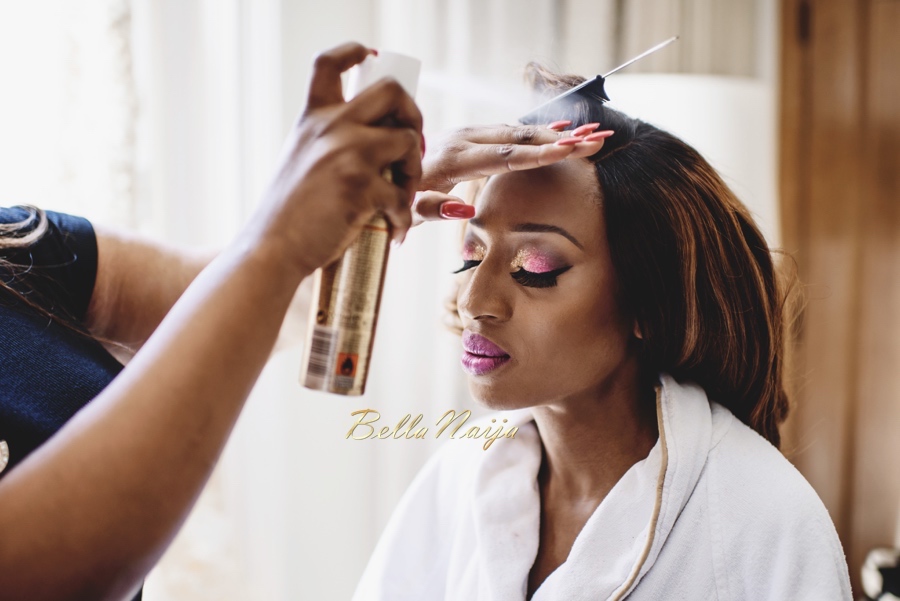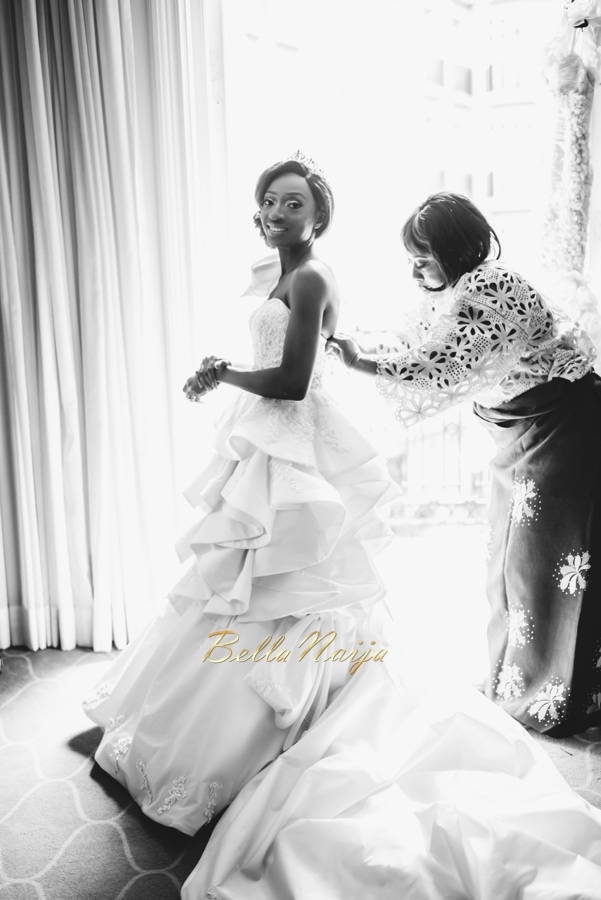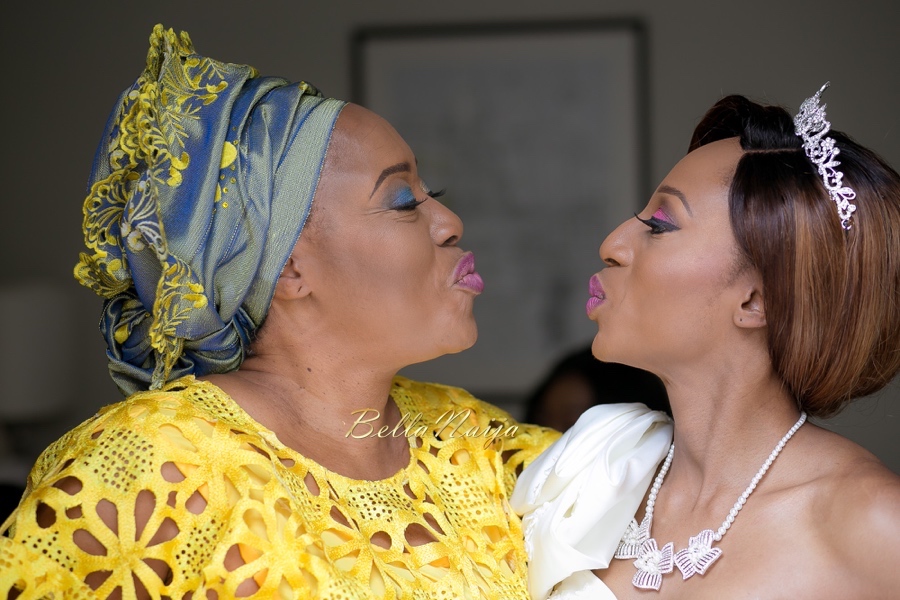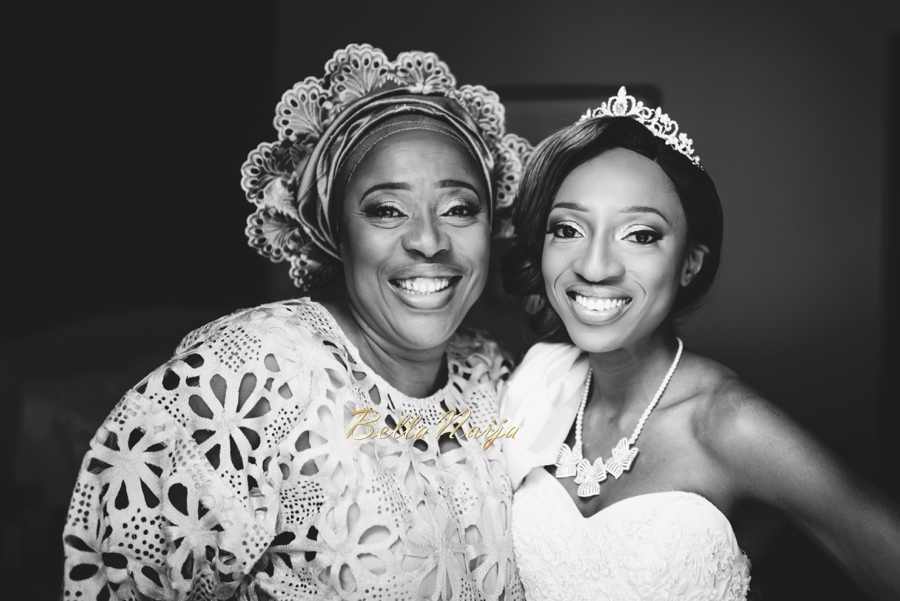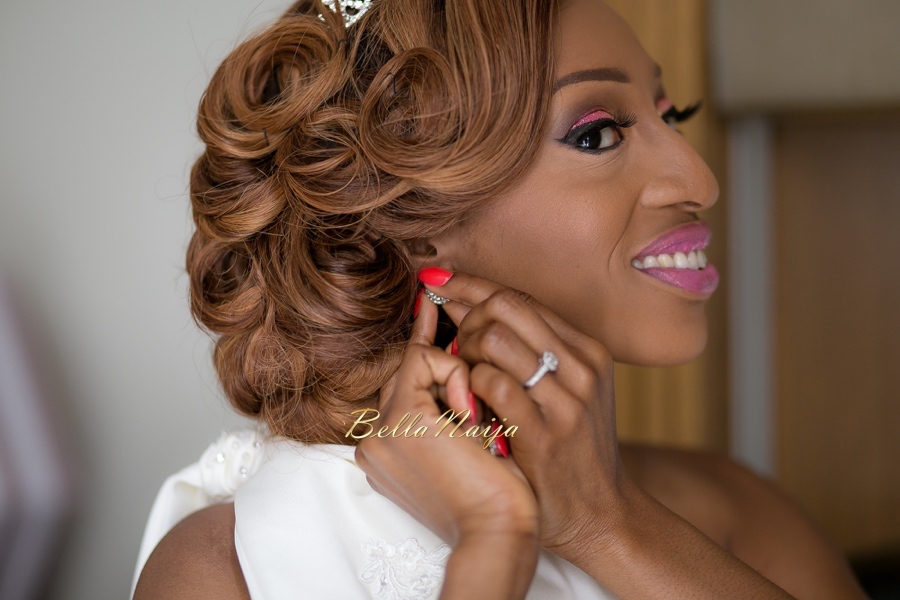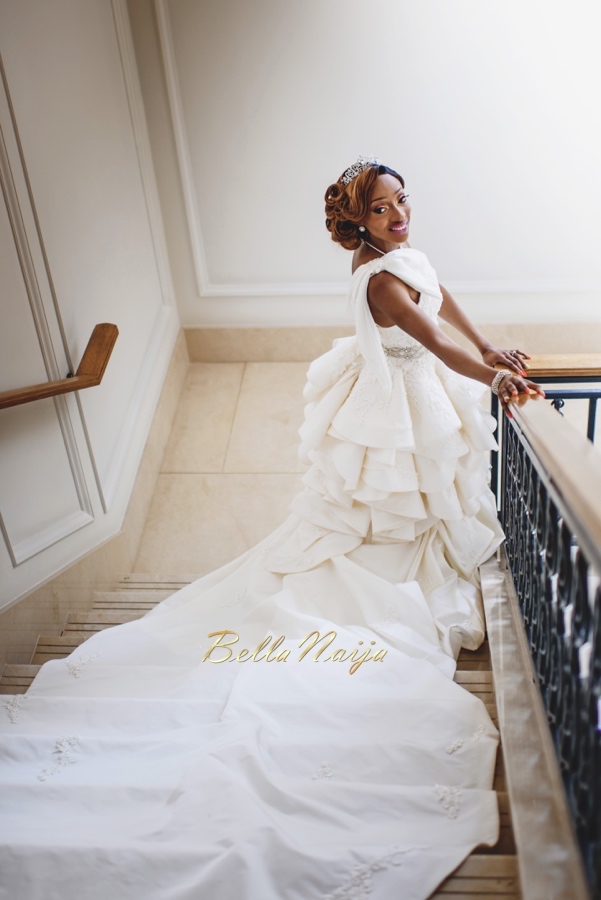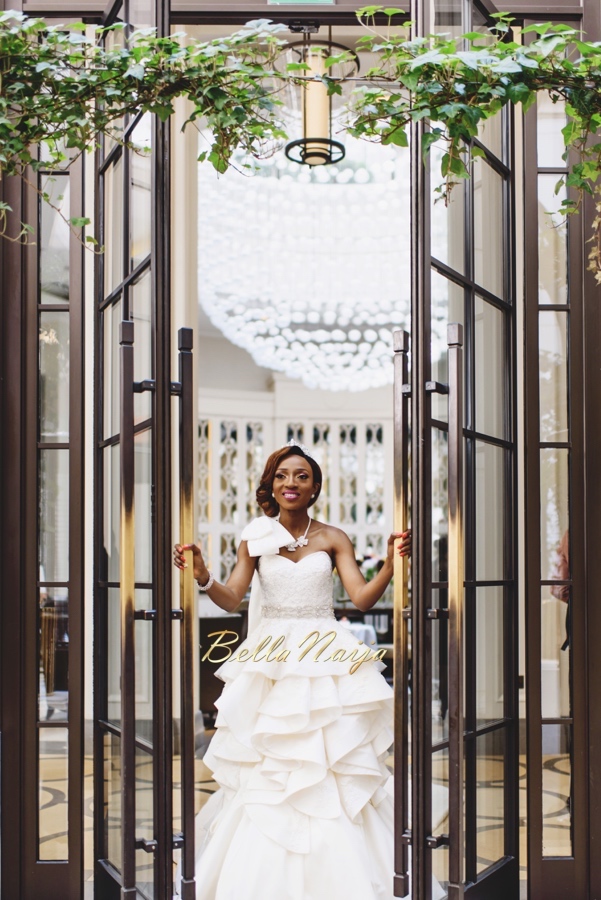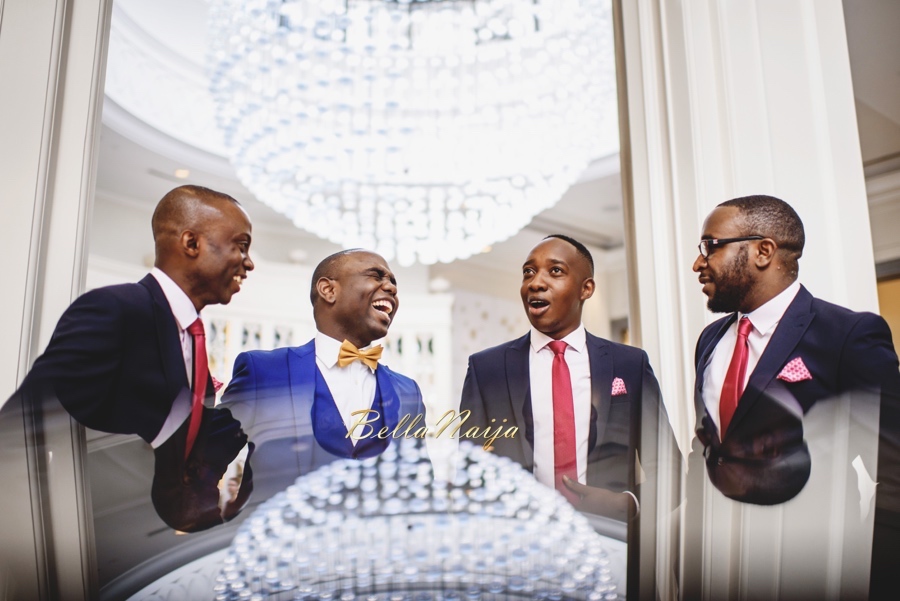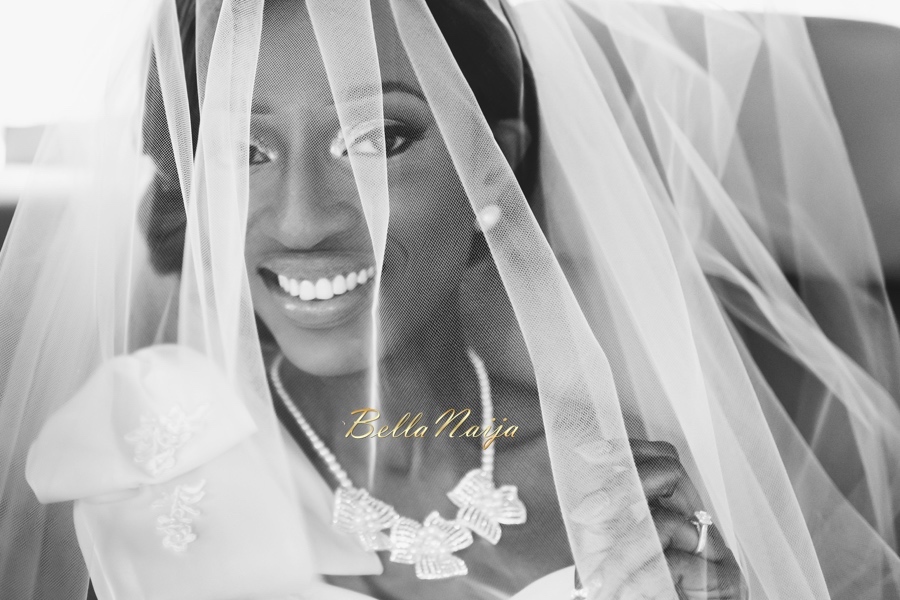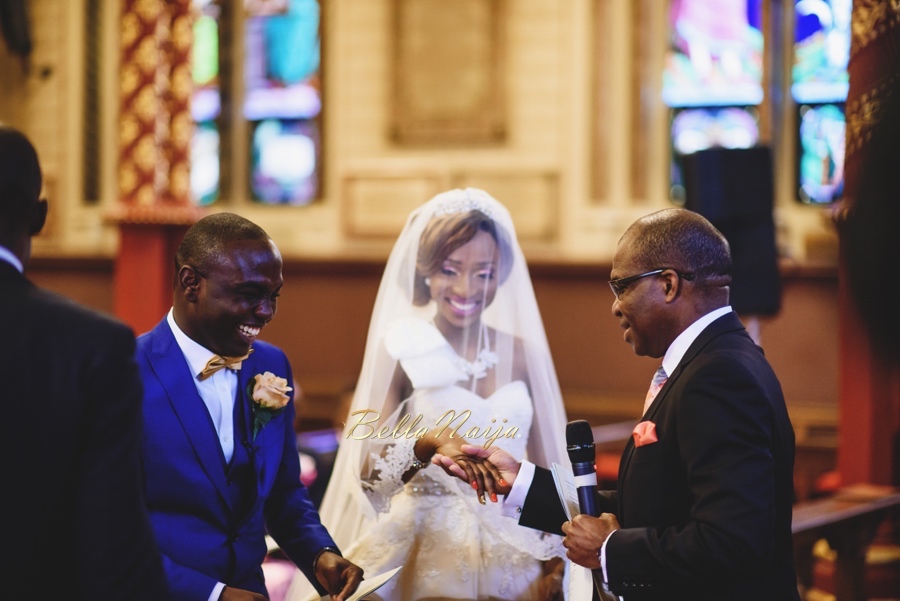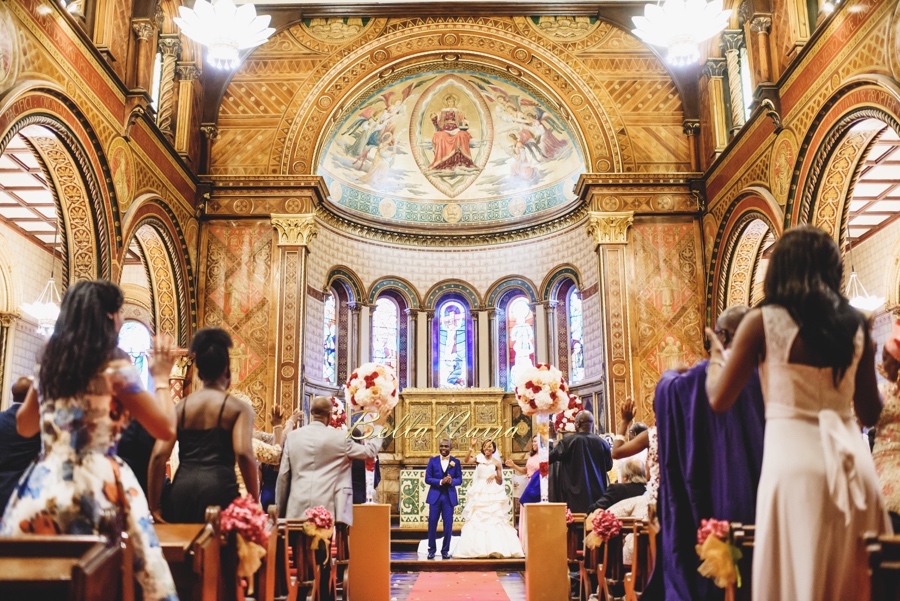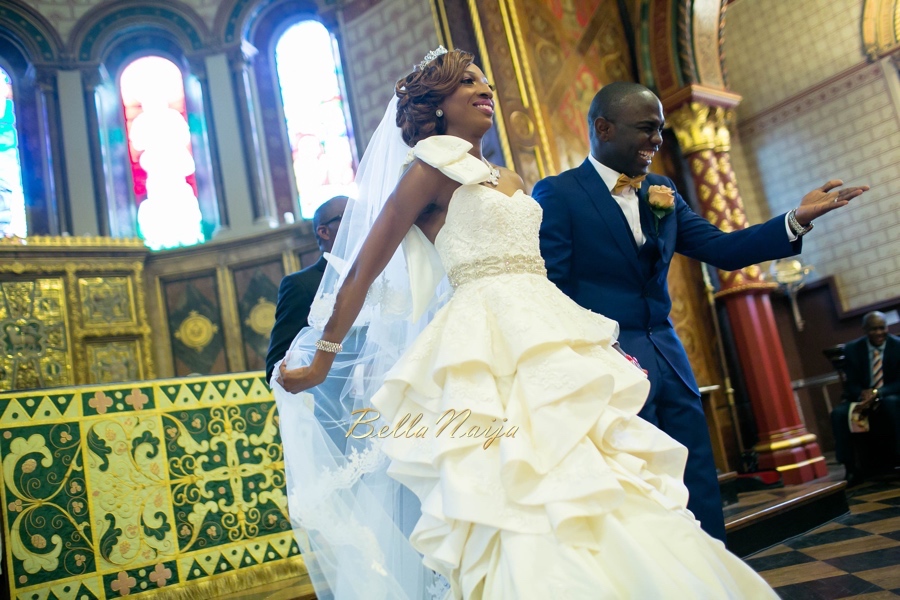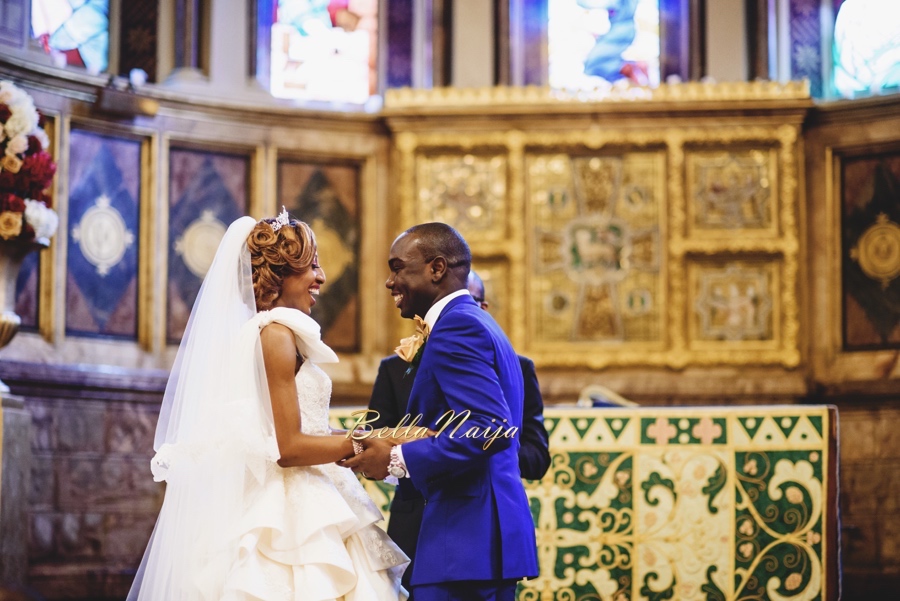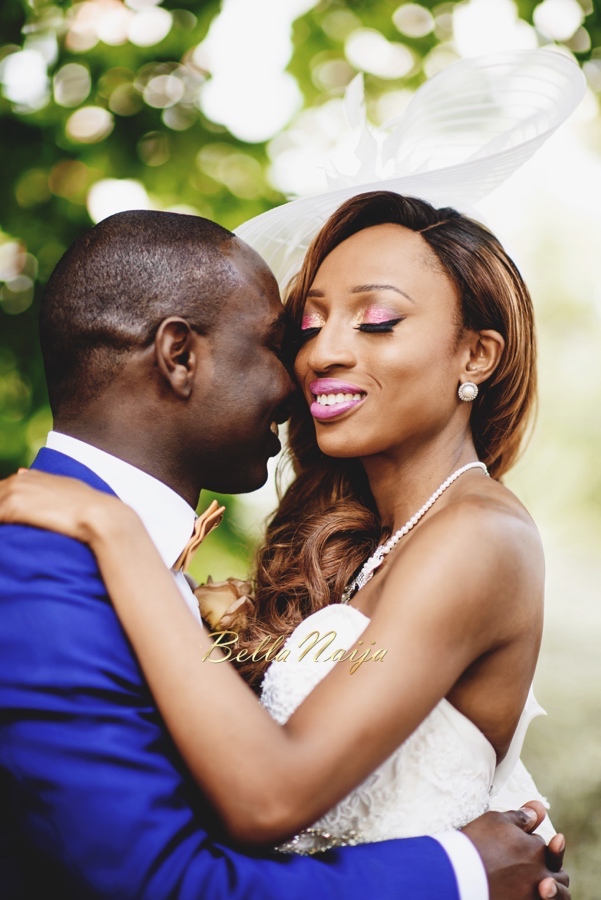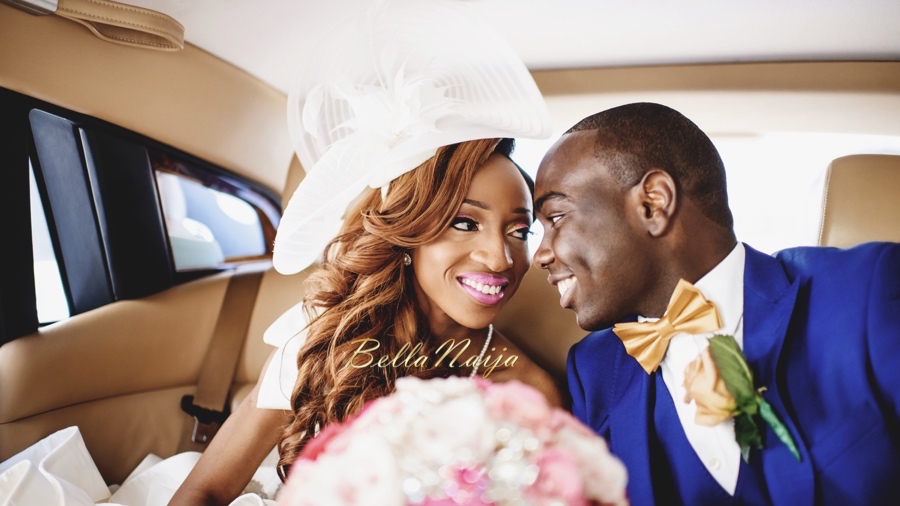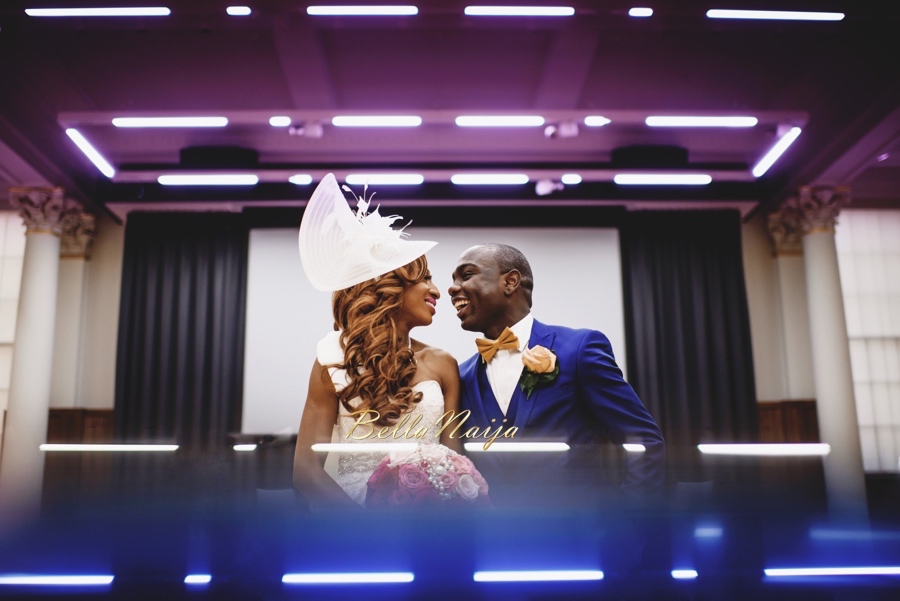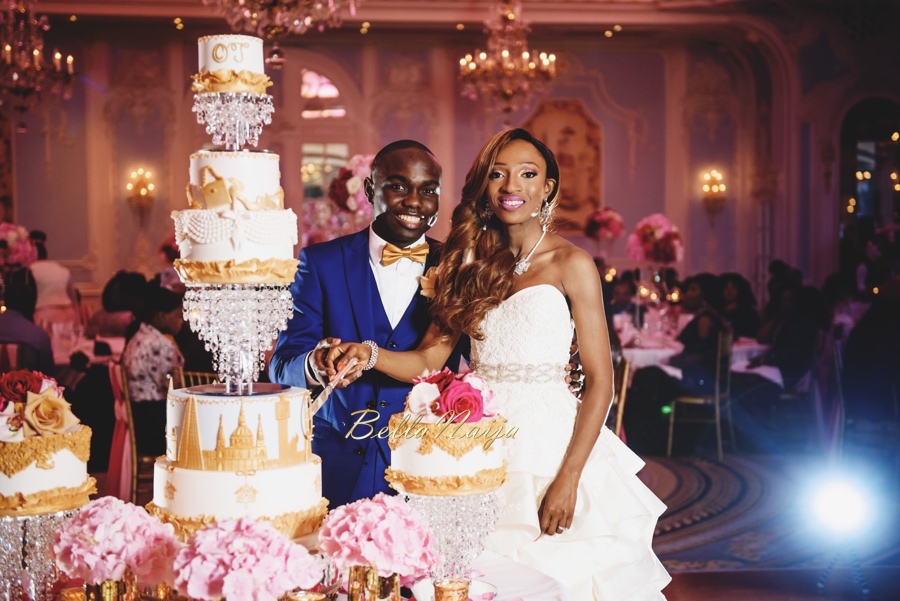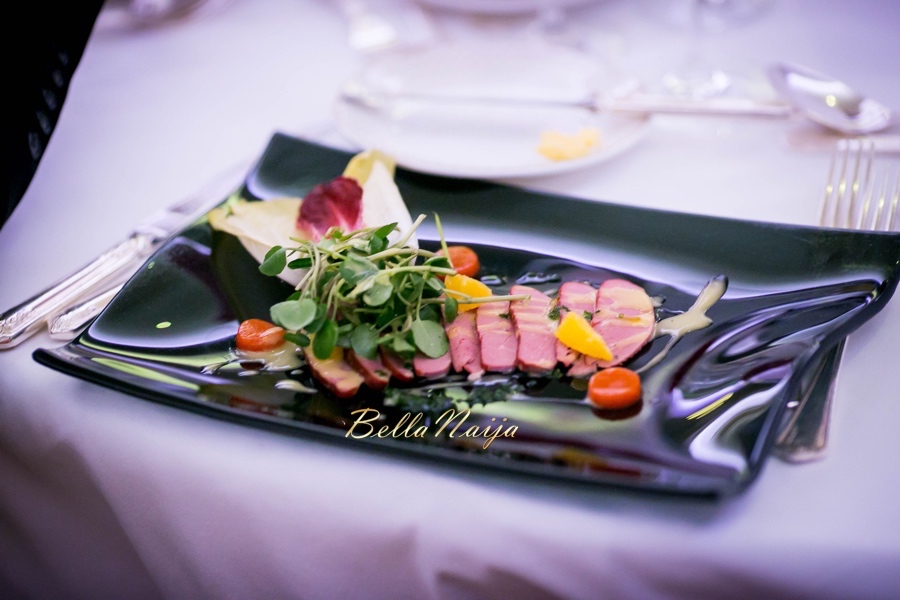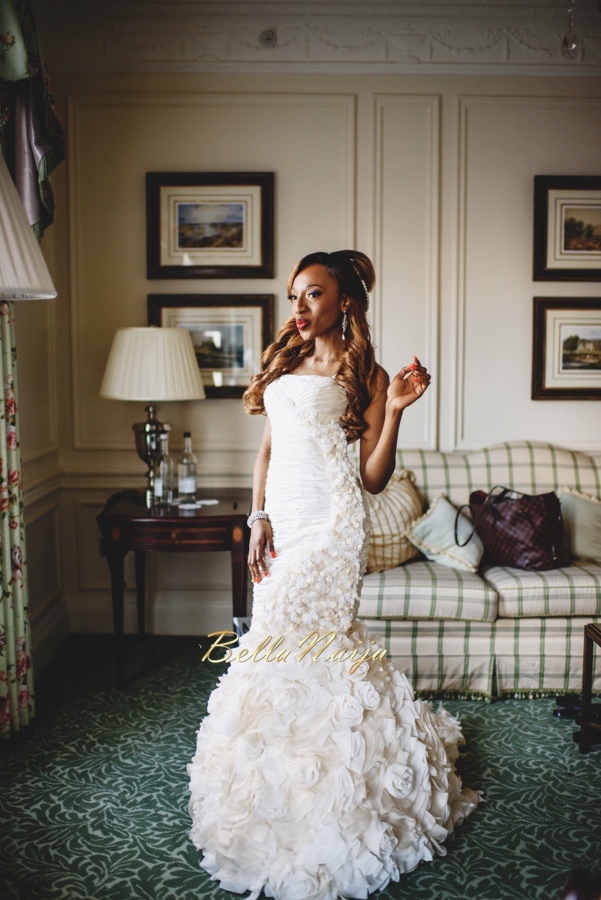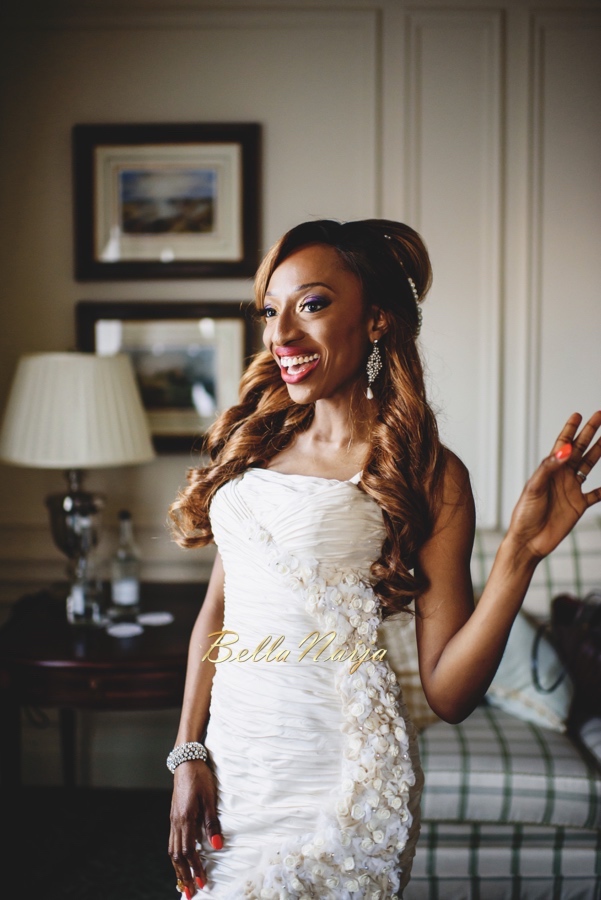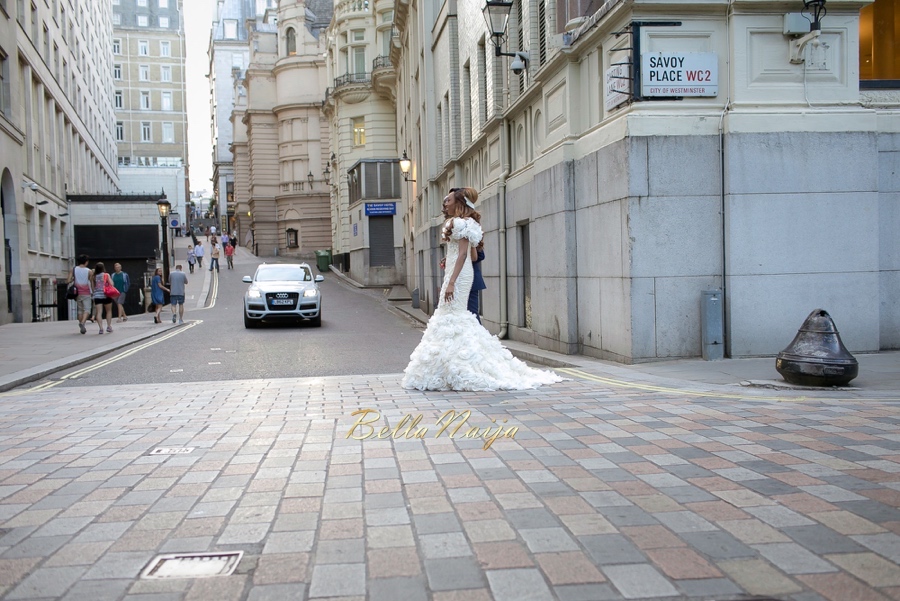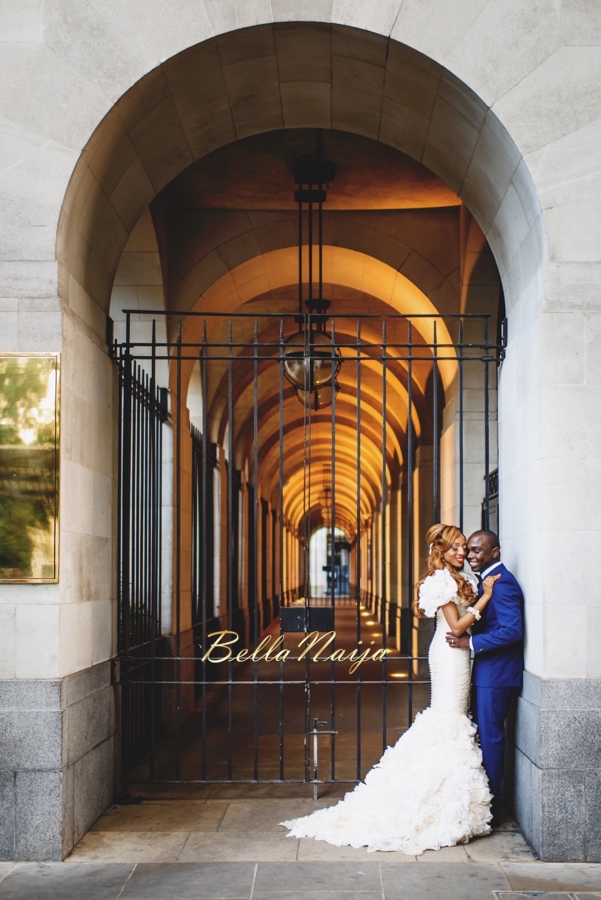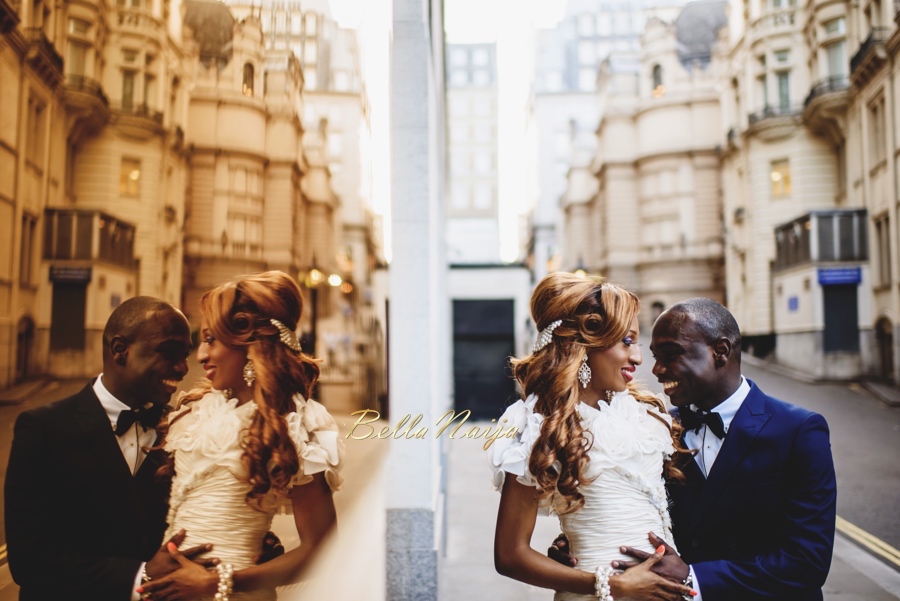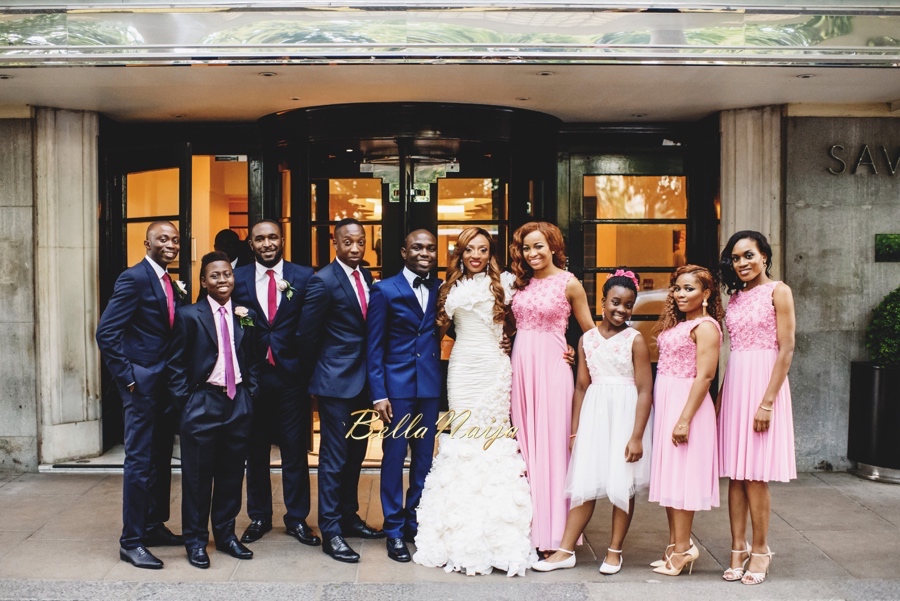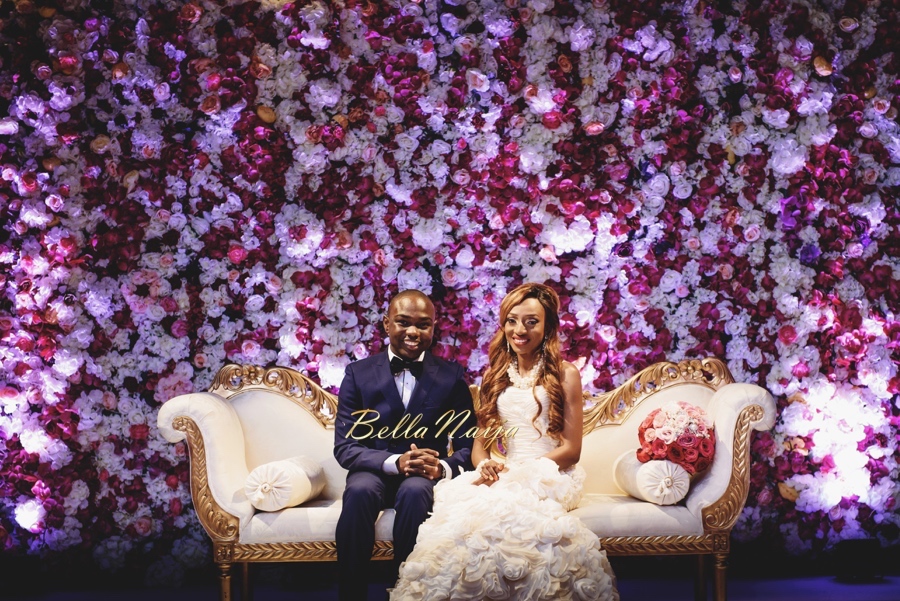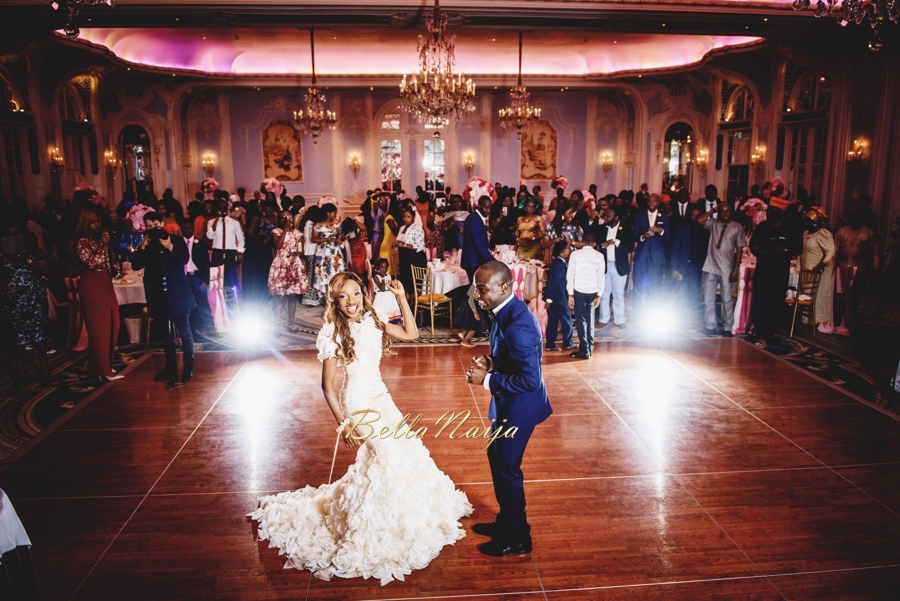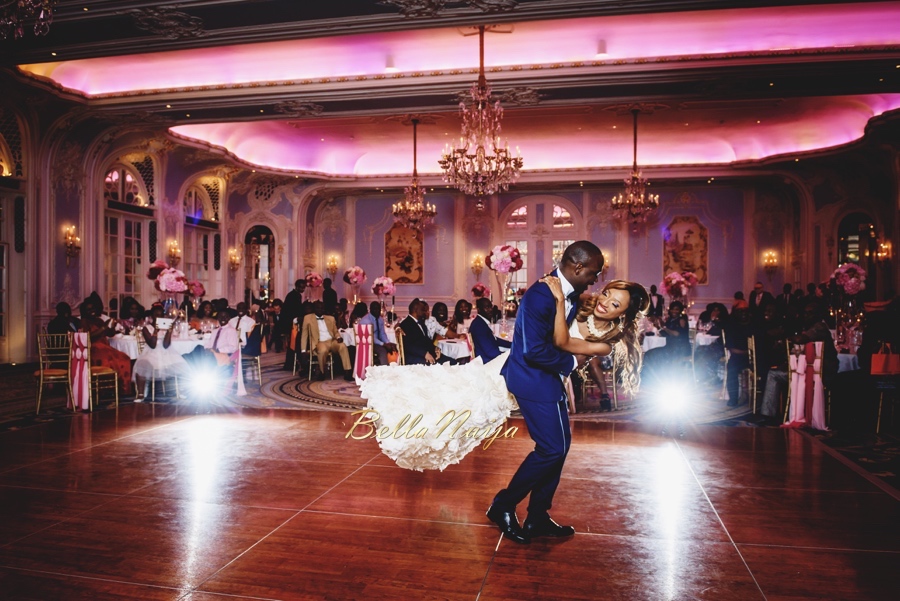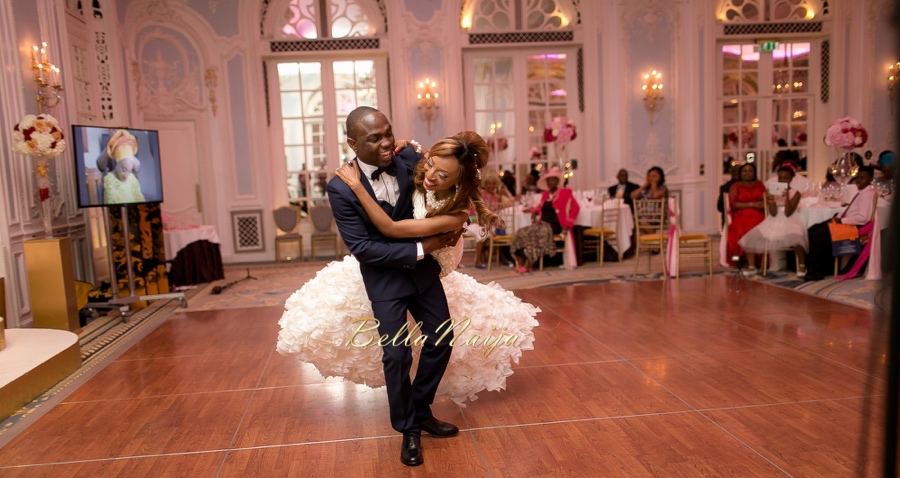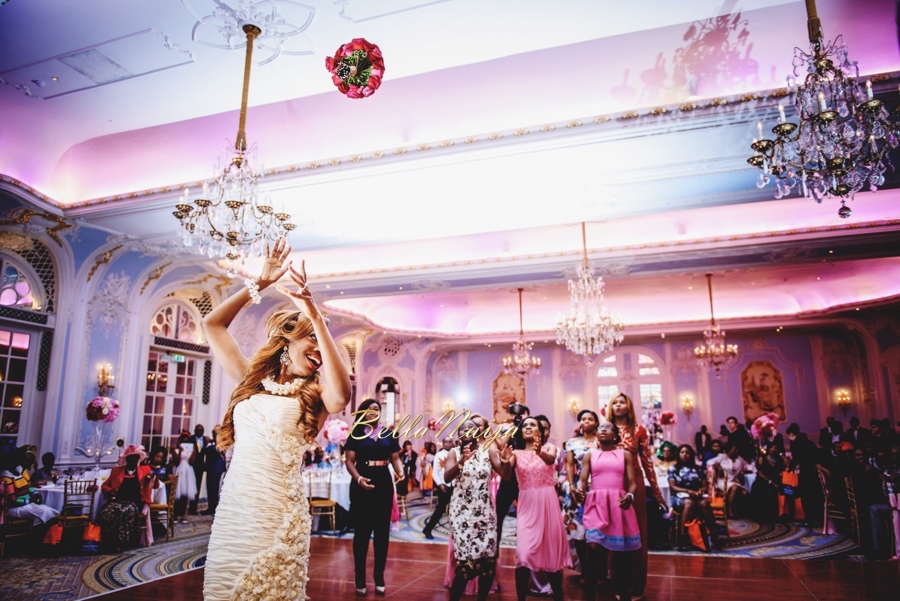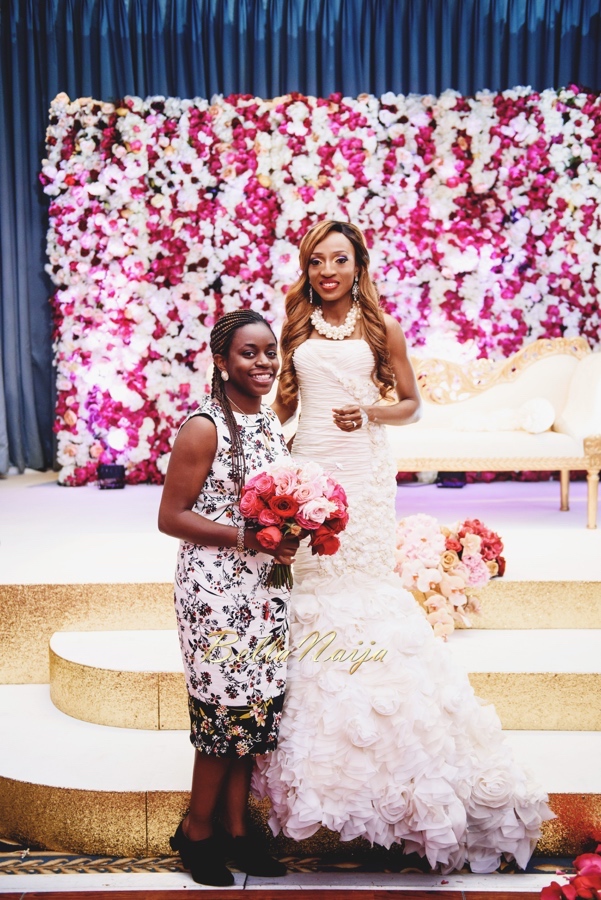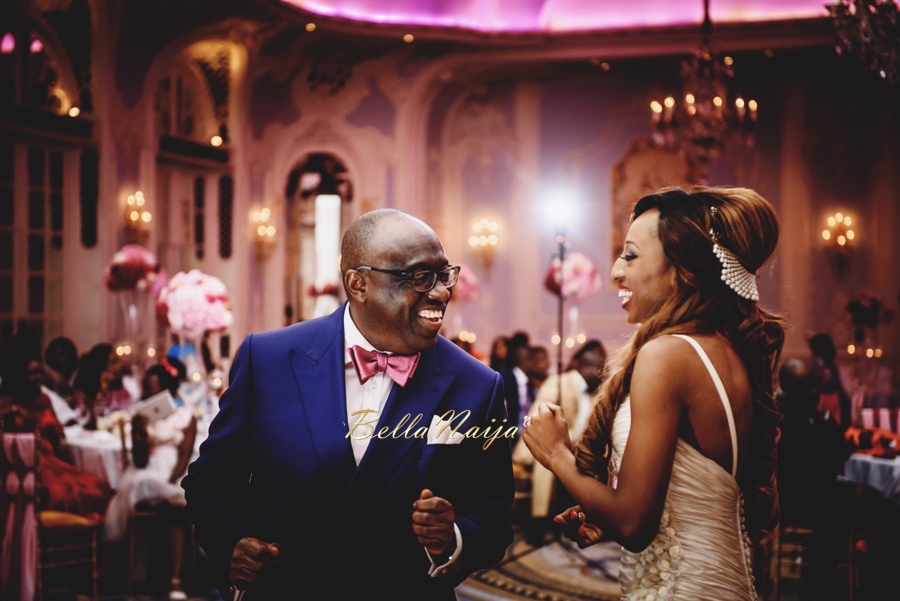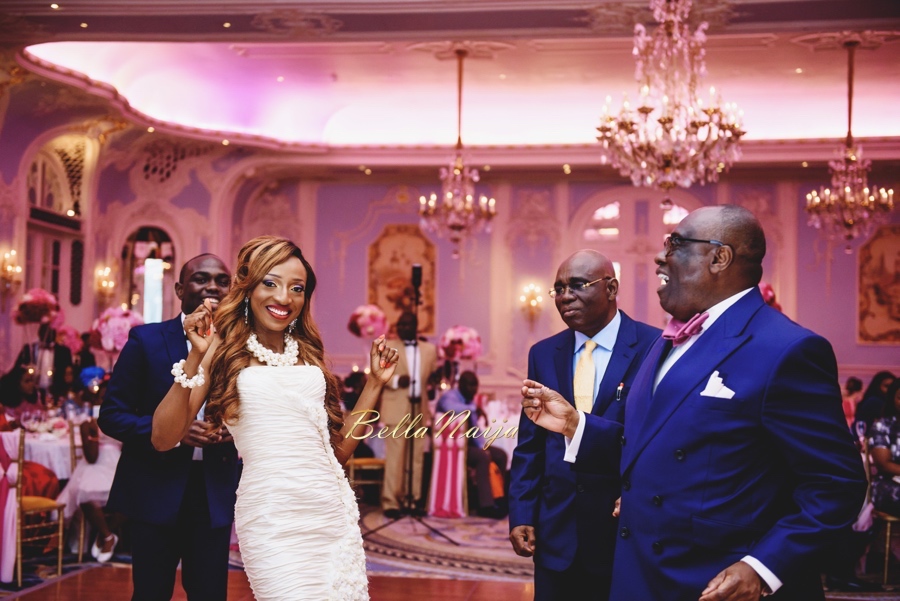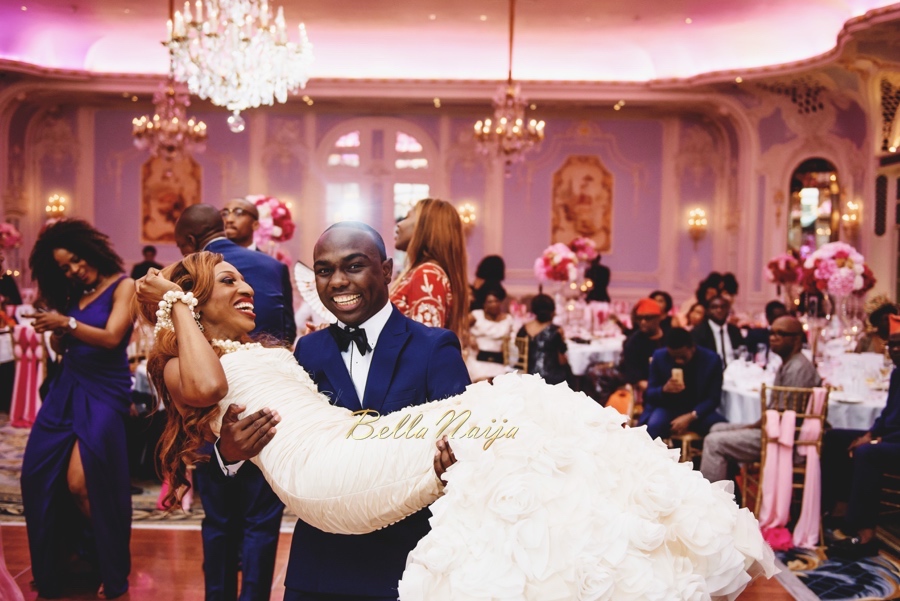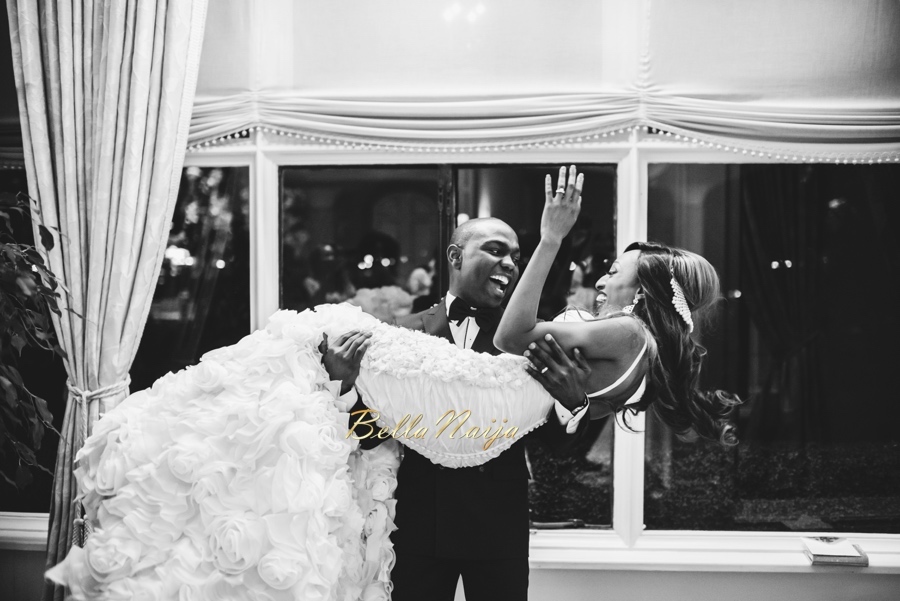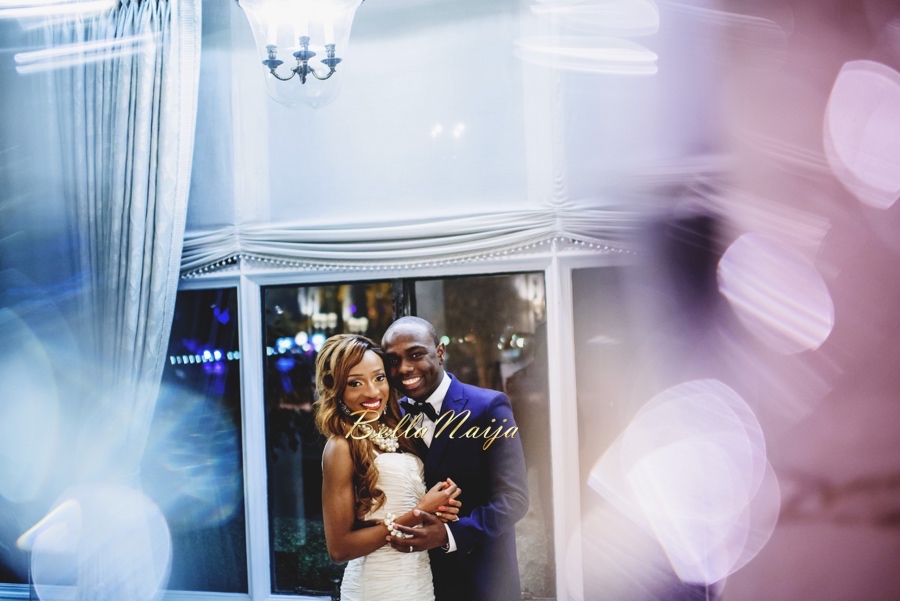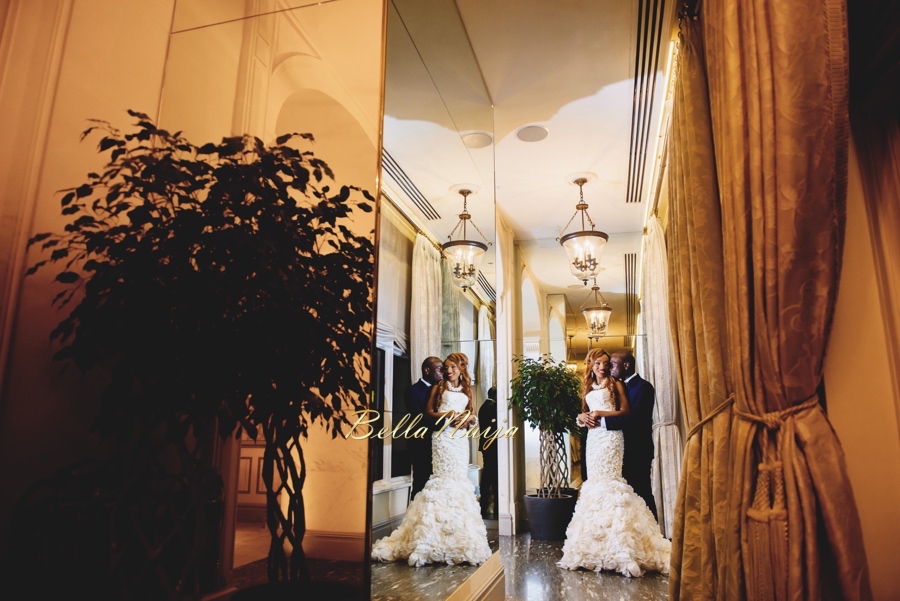 Traditional Engagement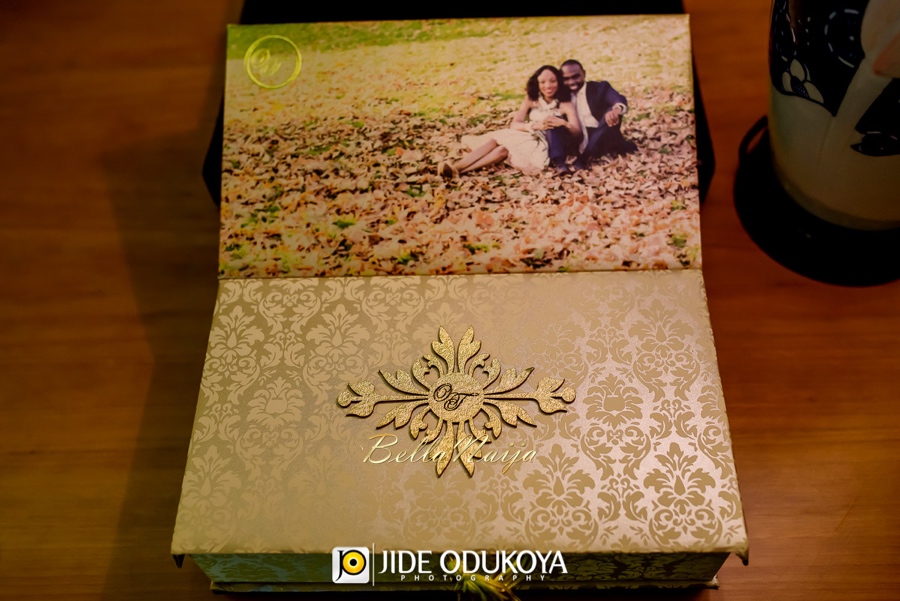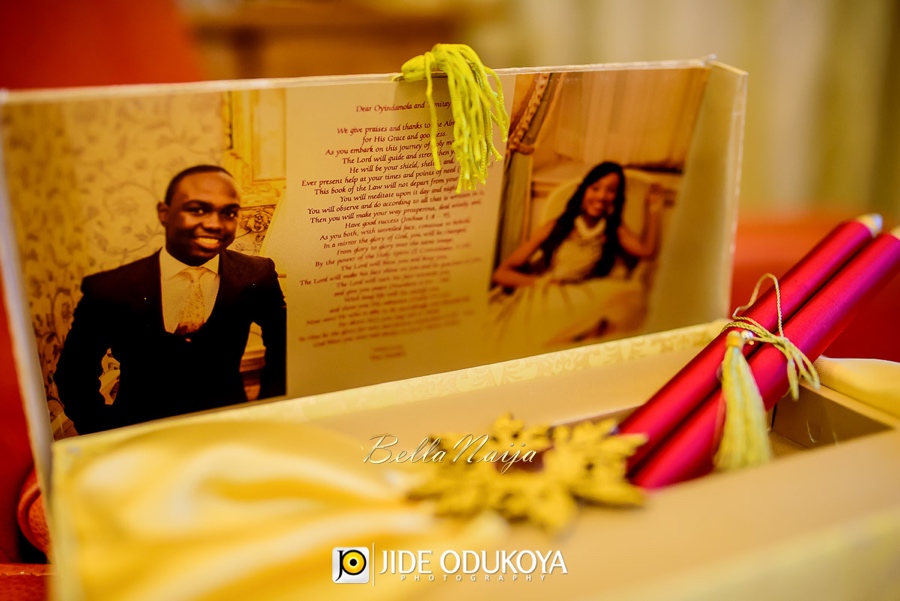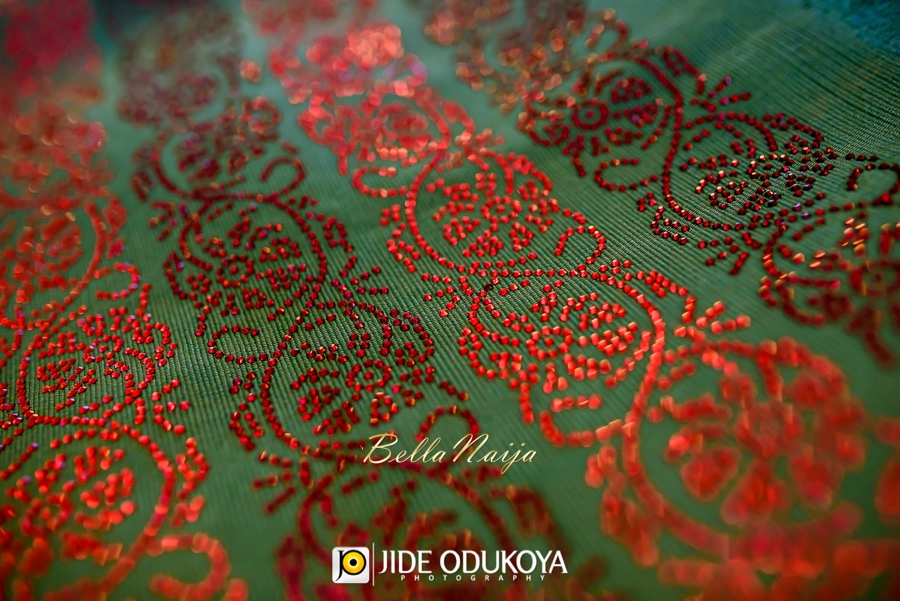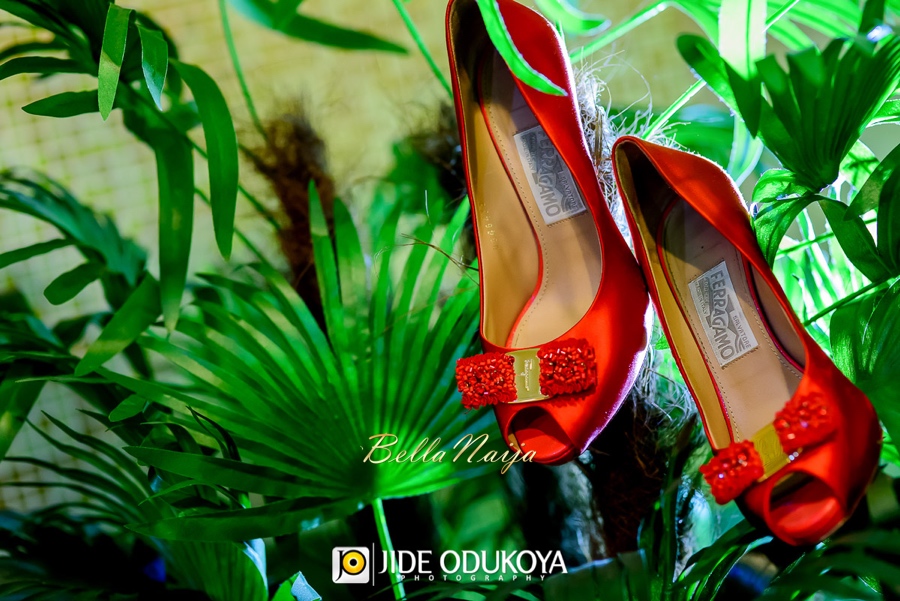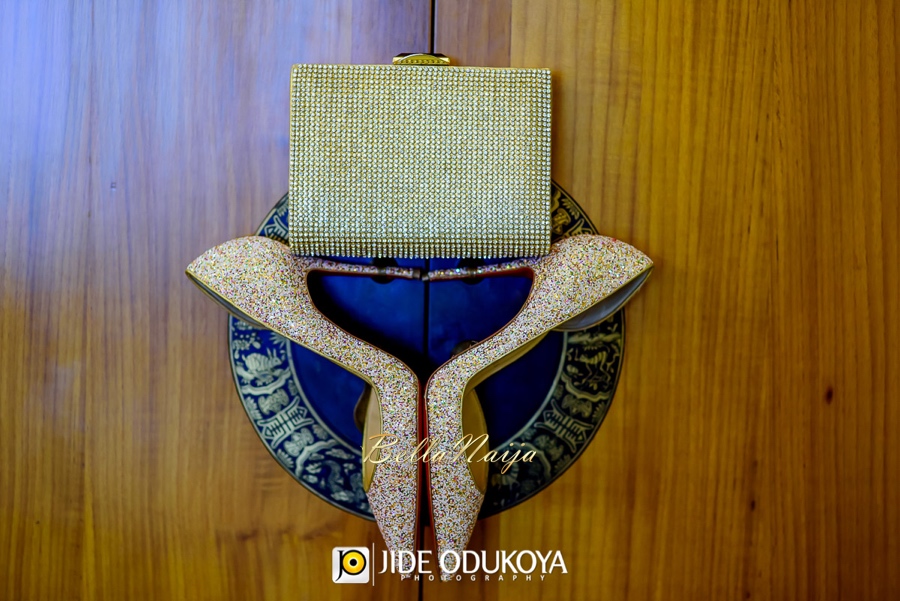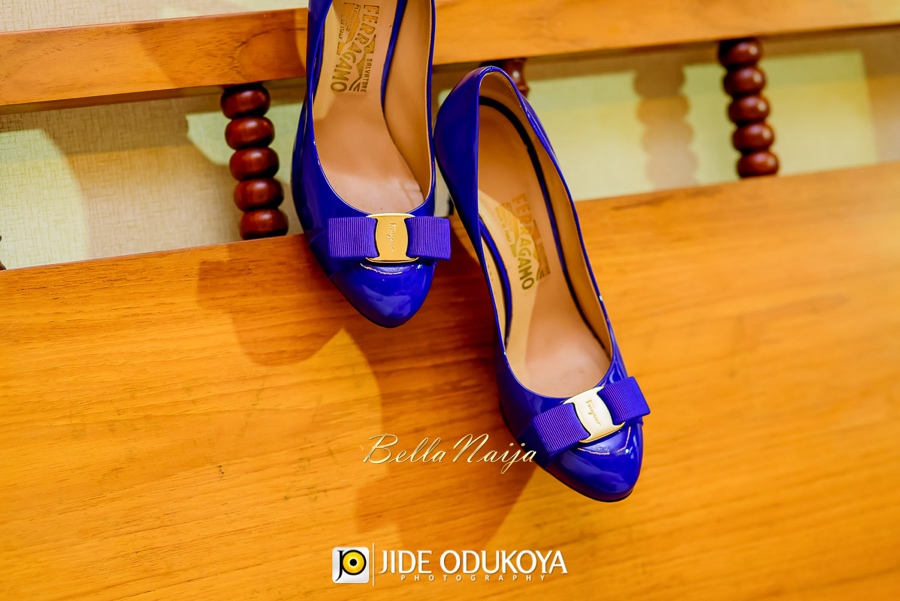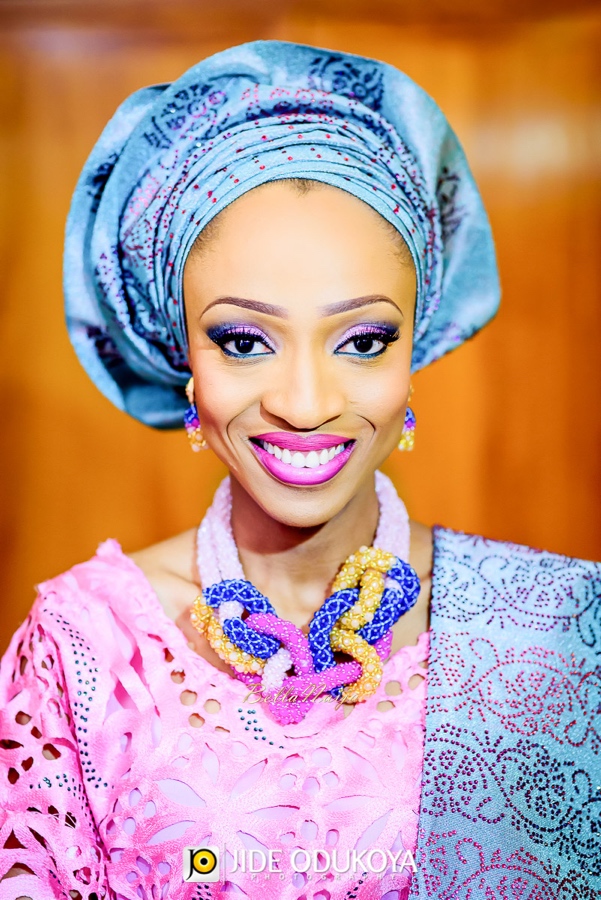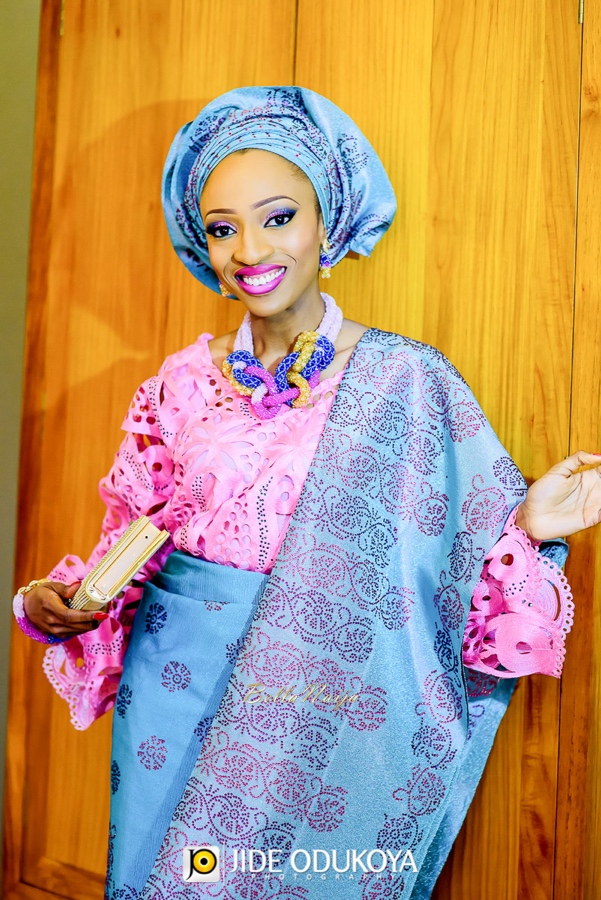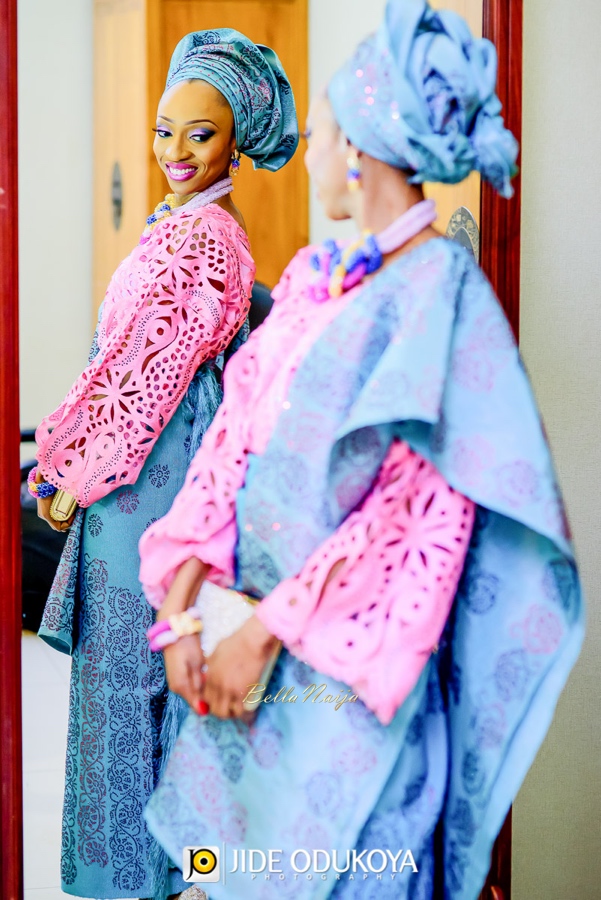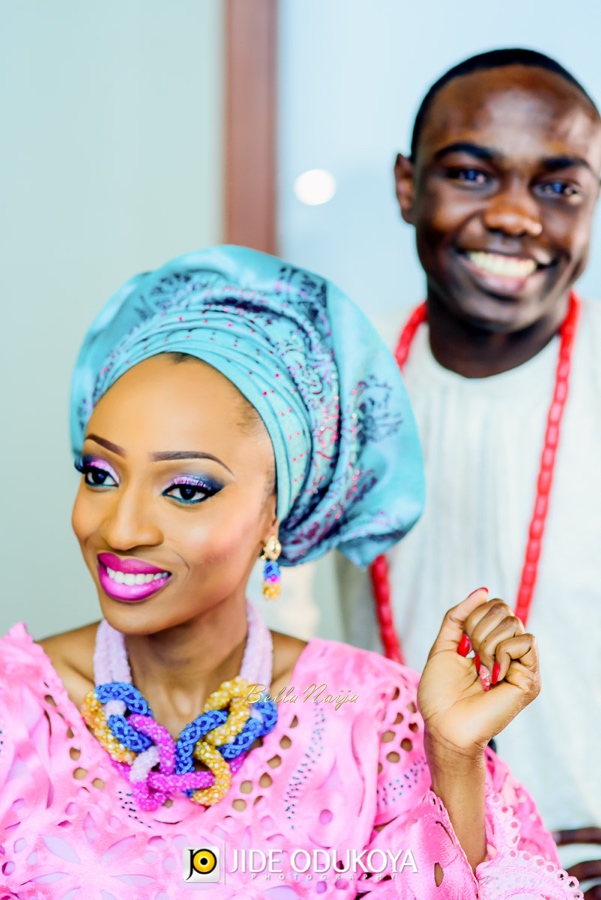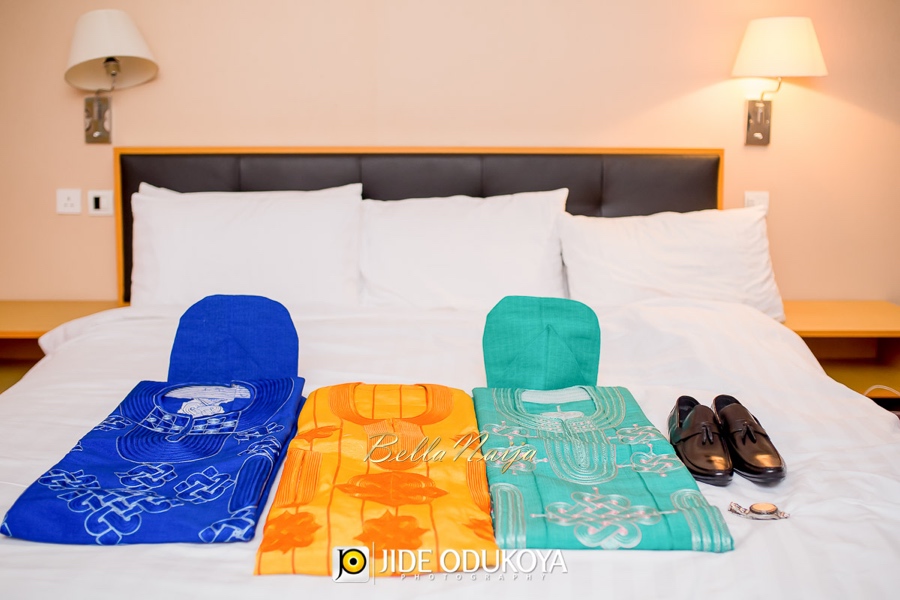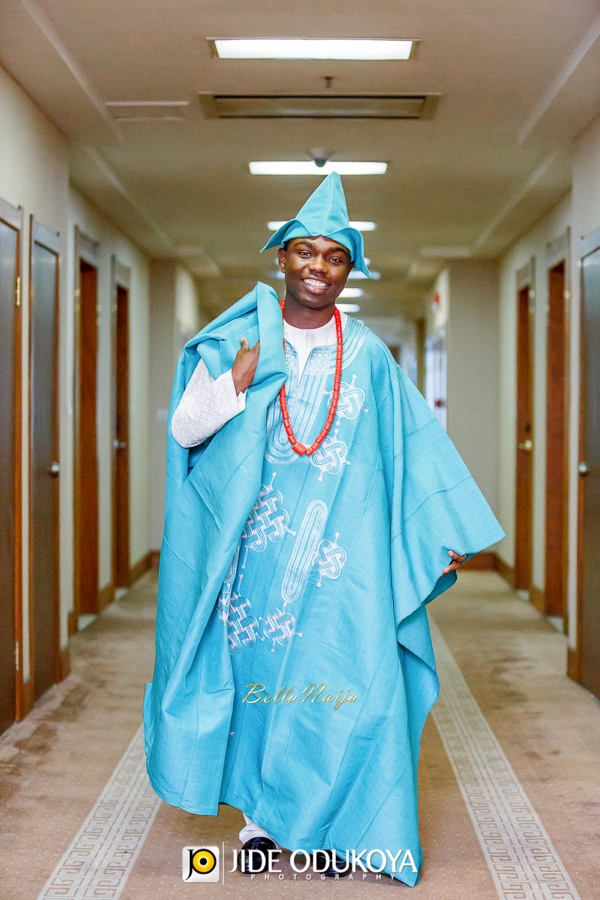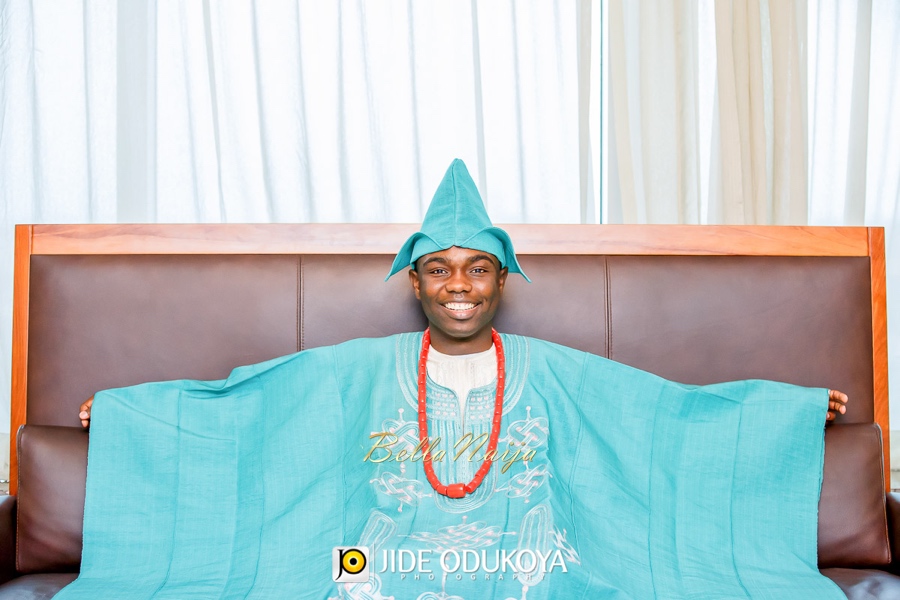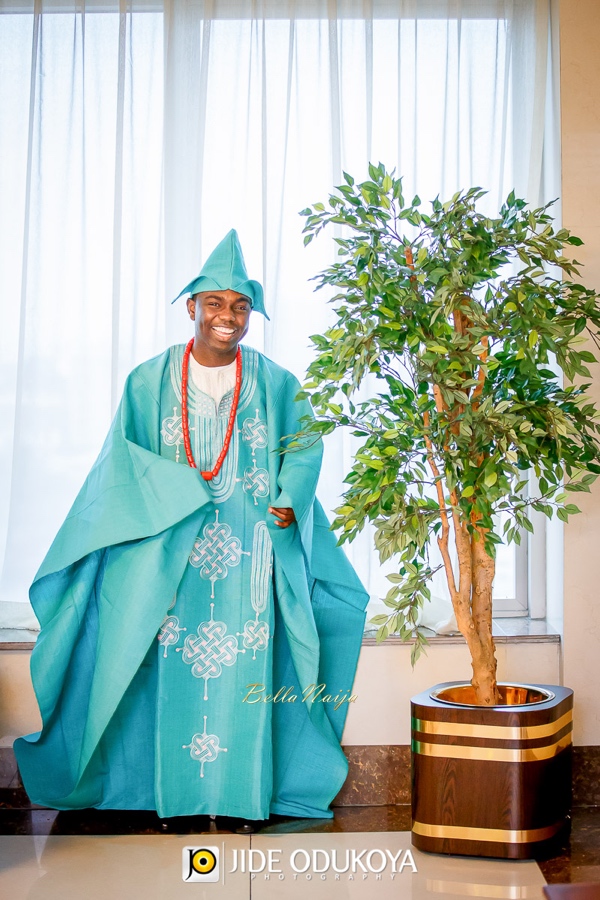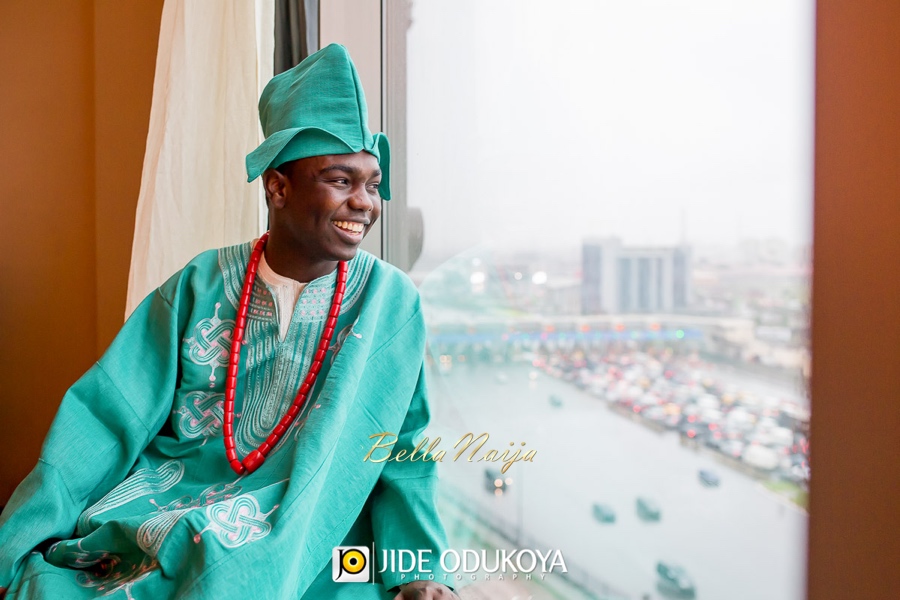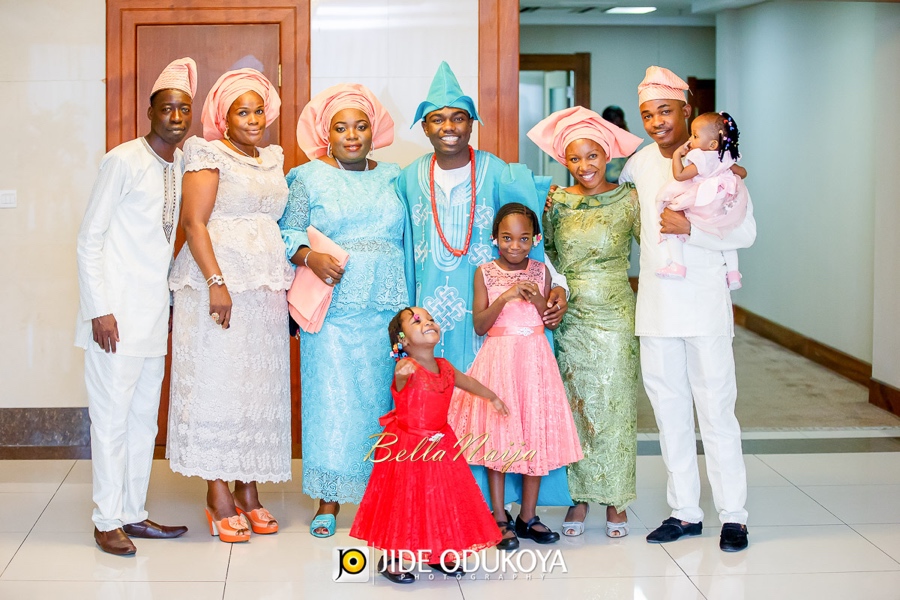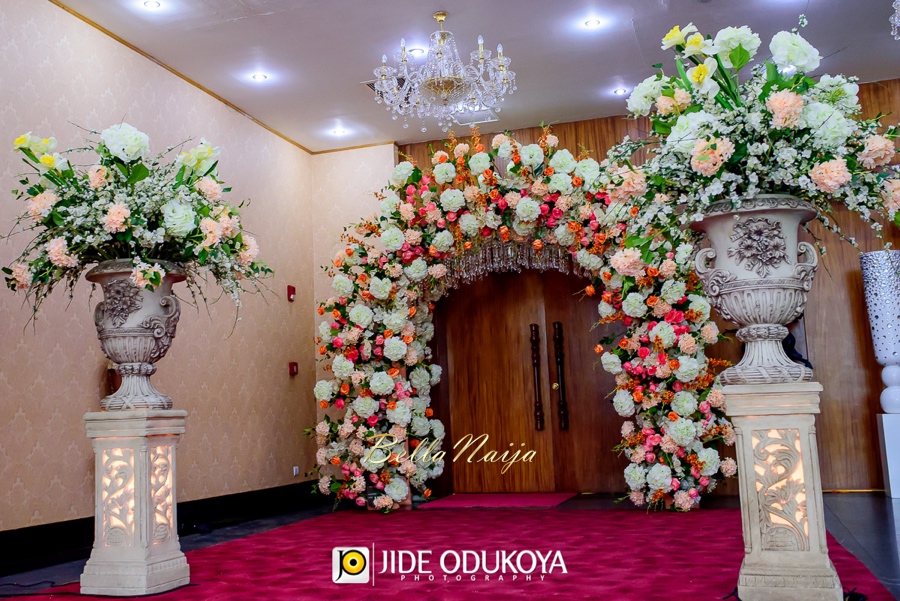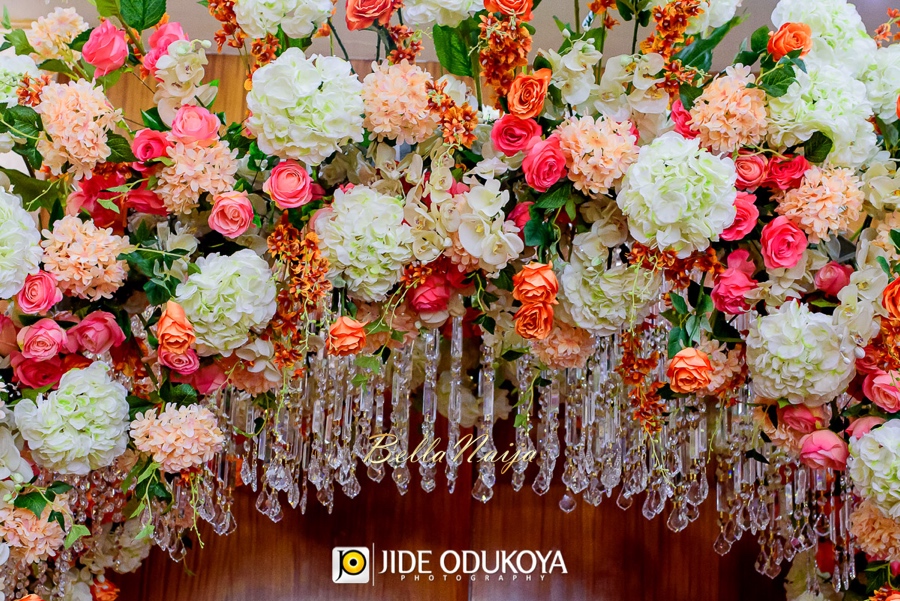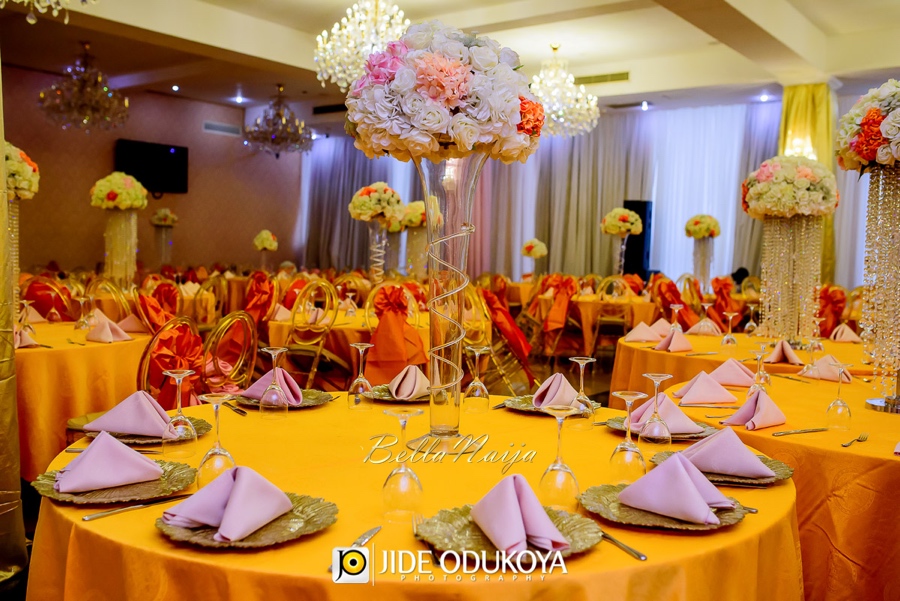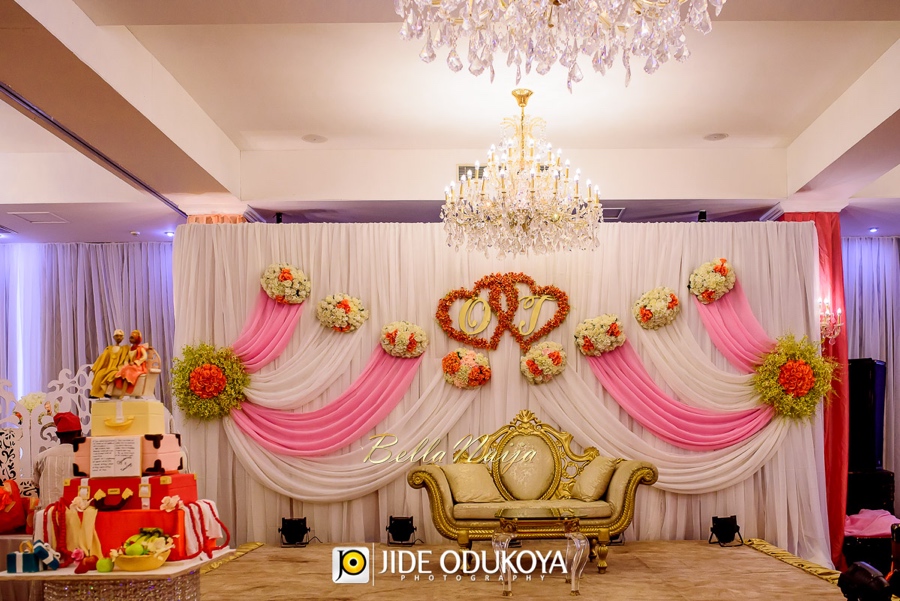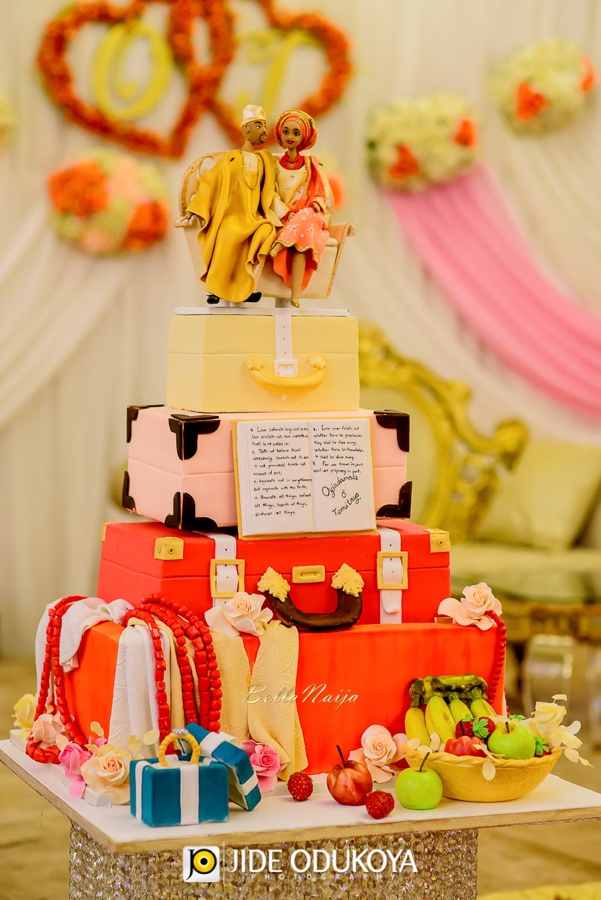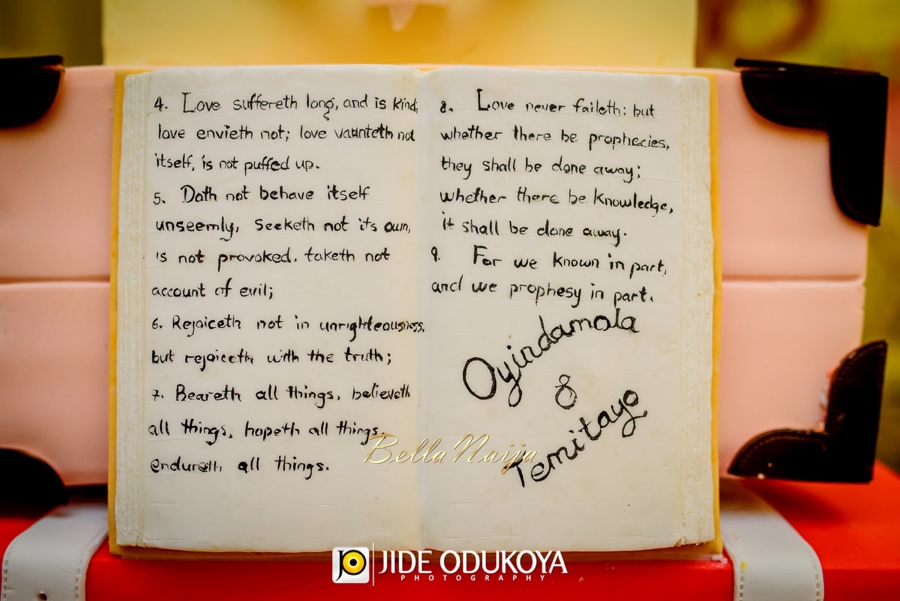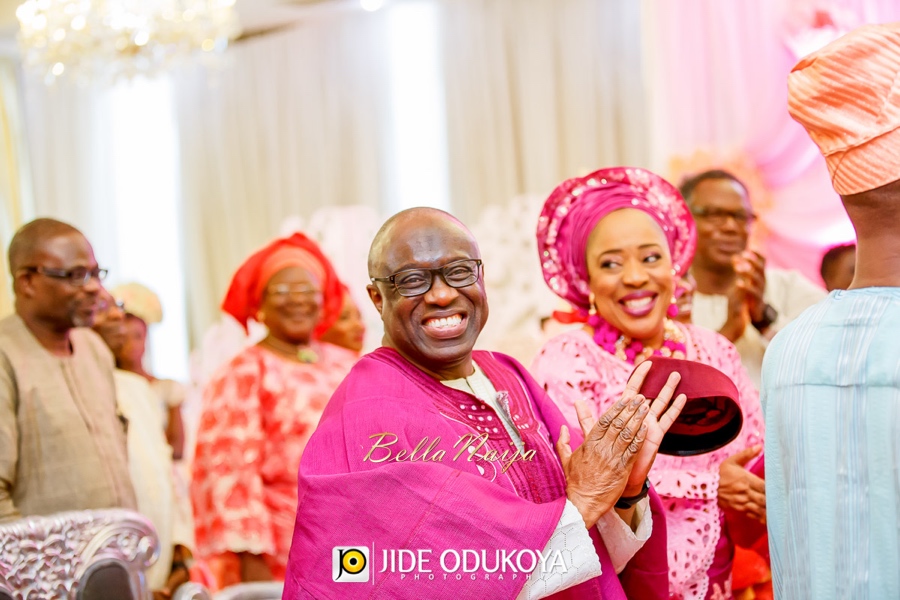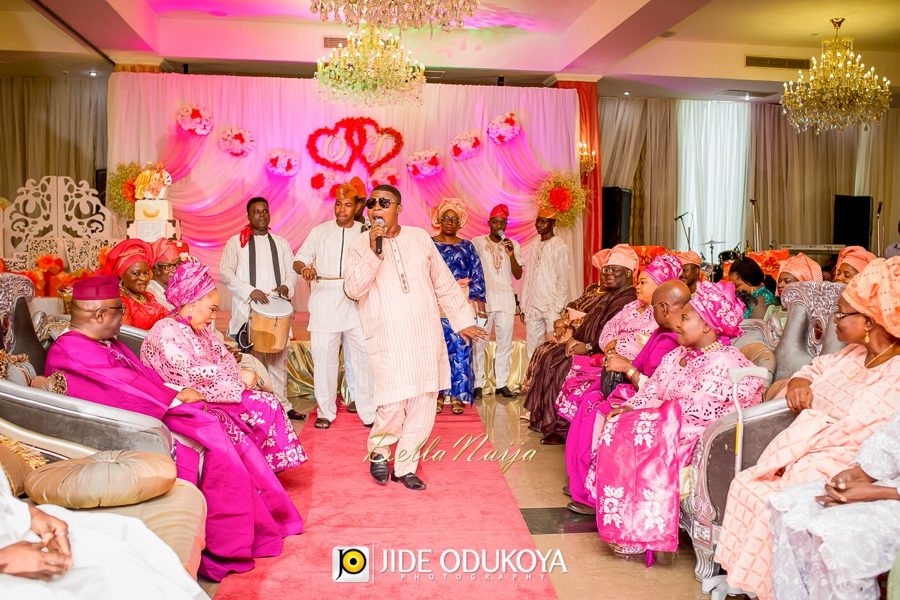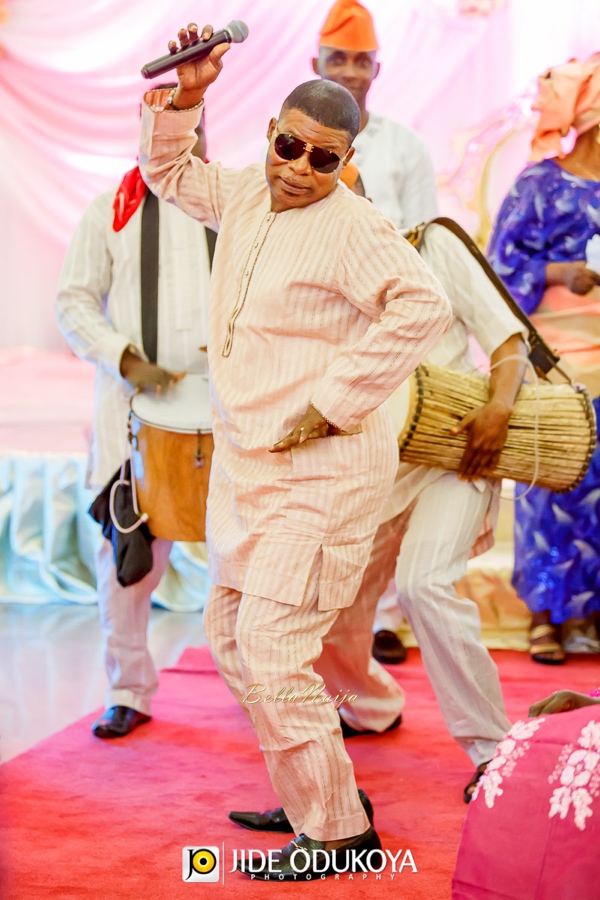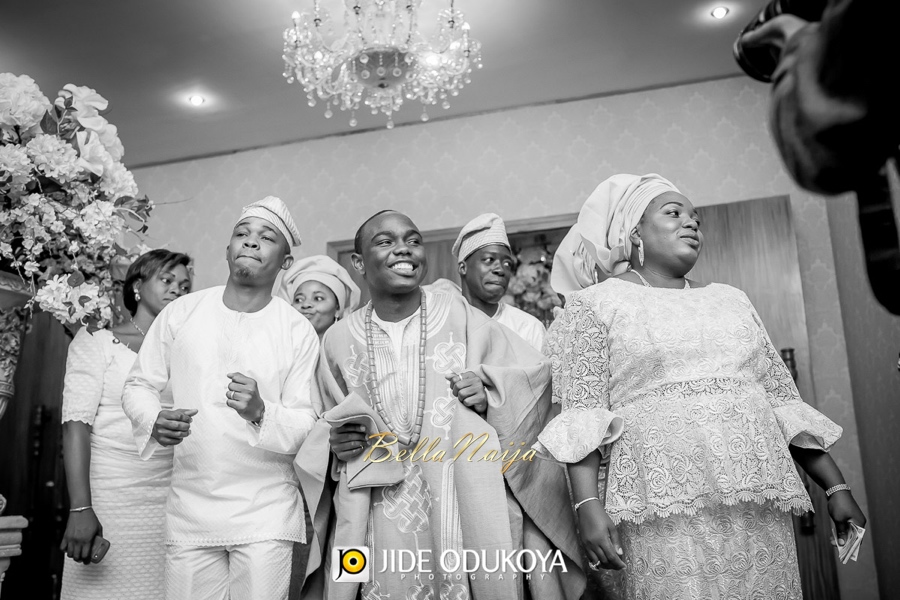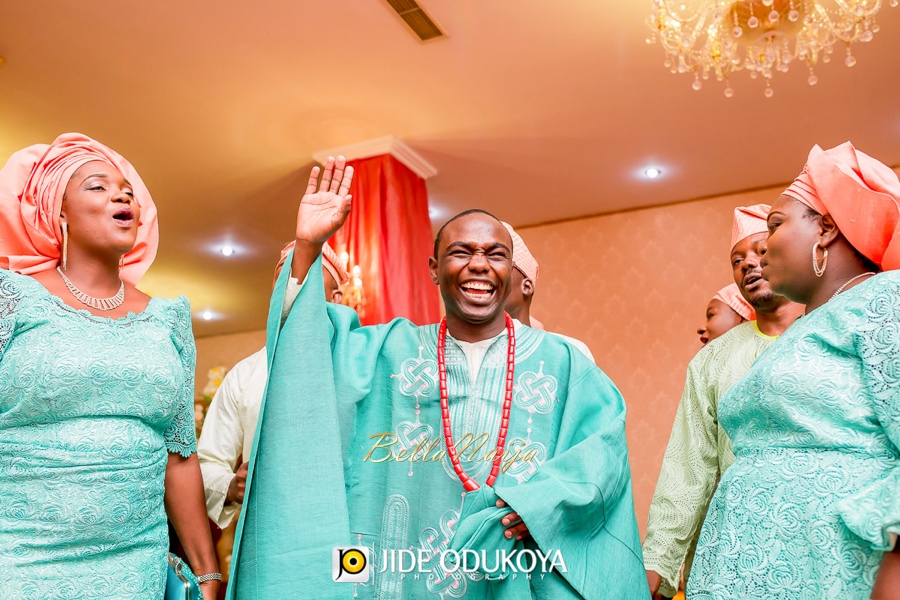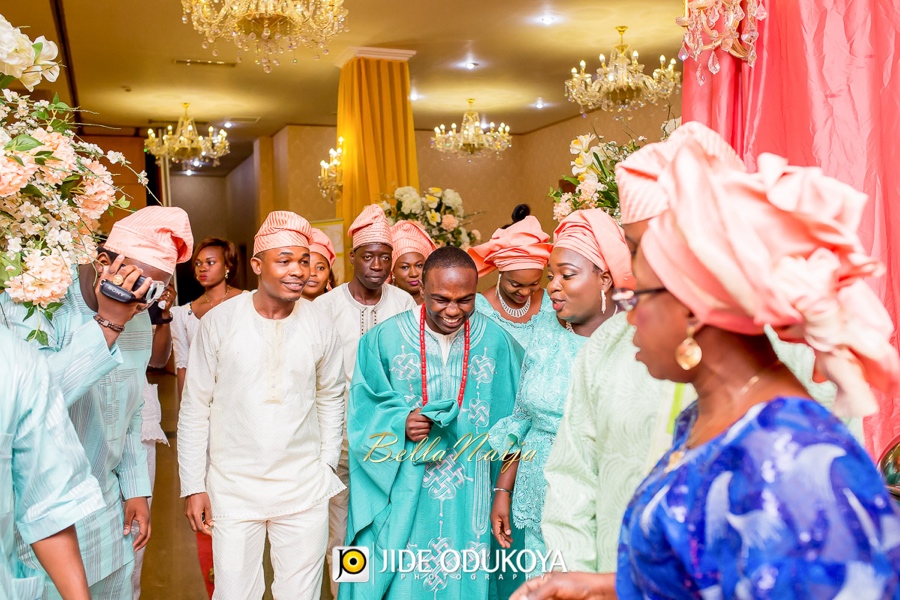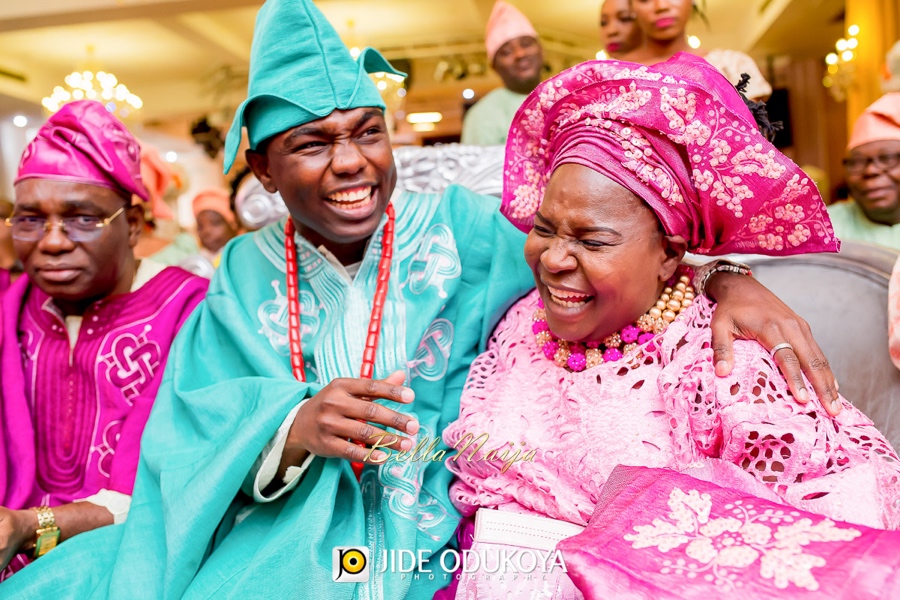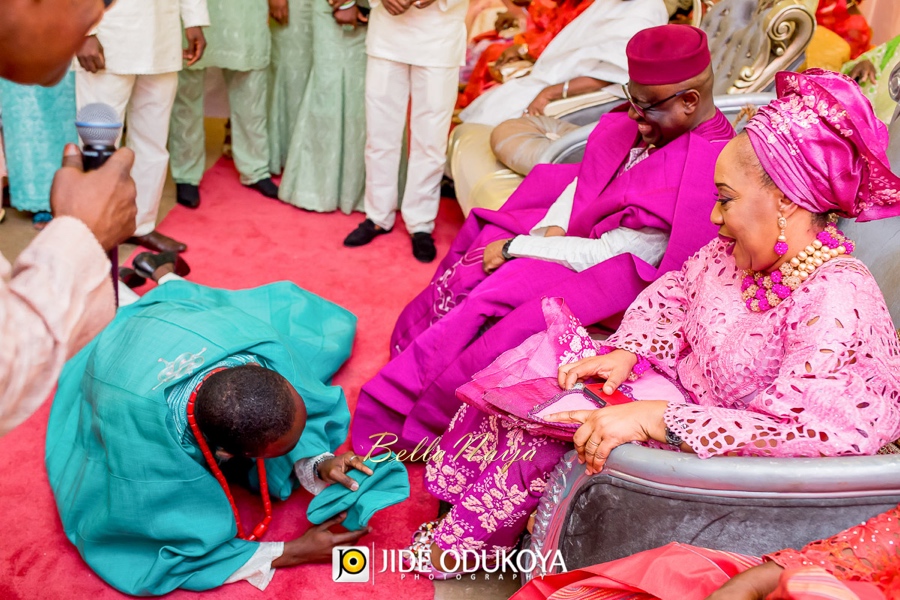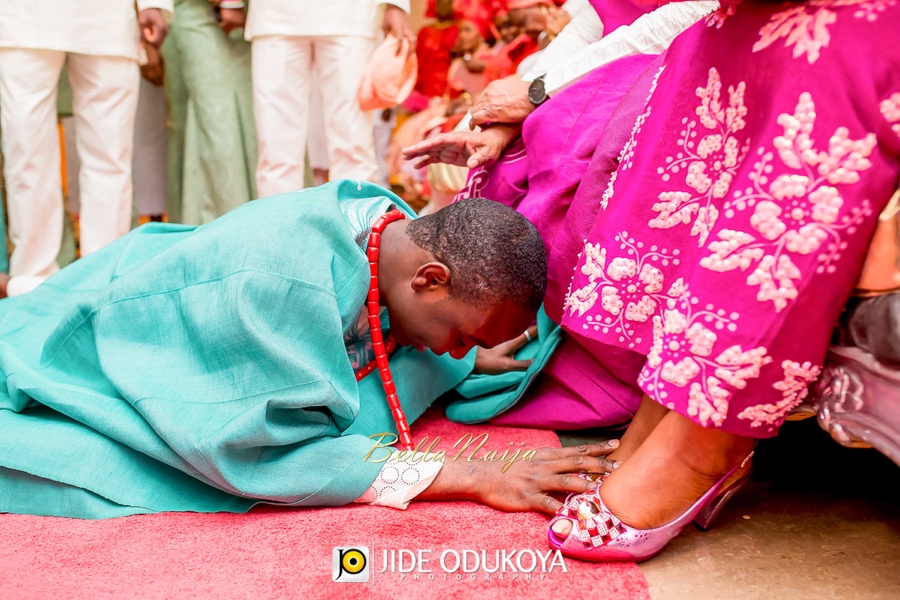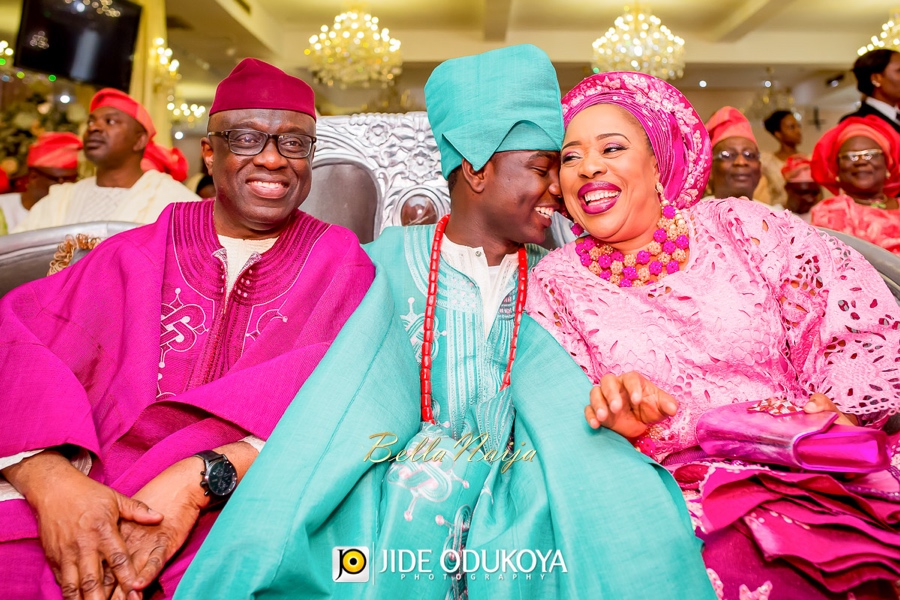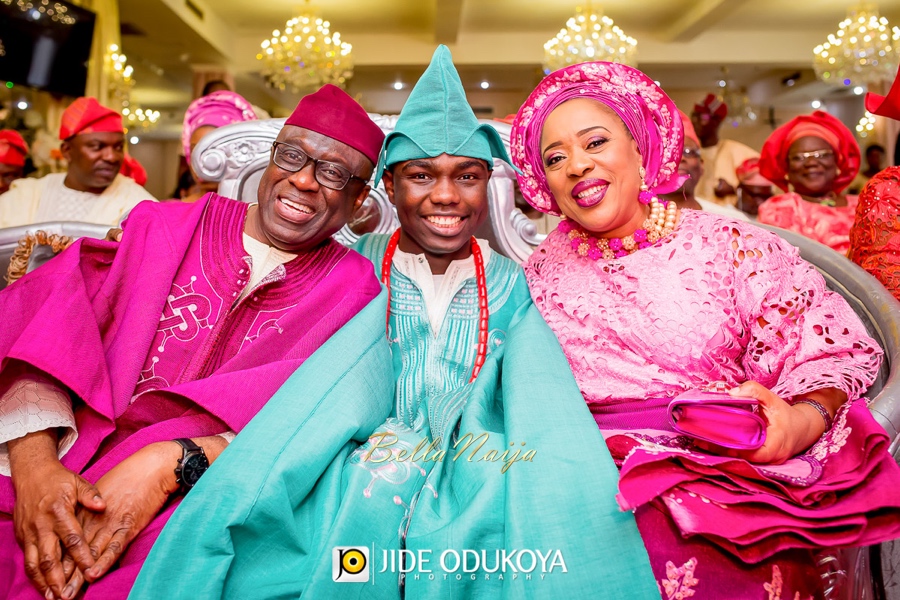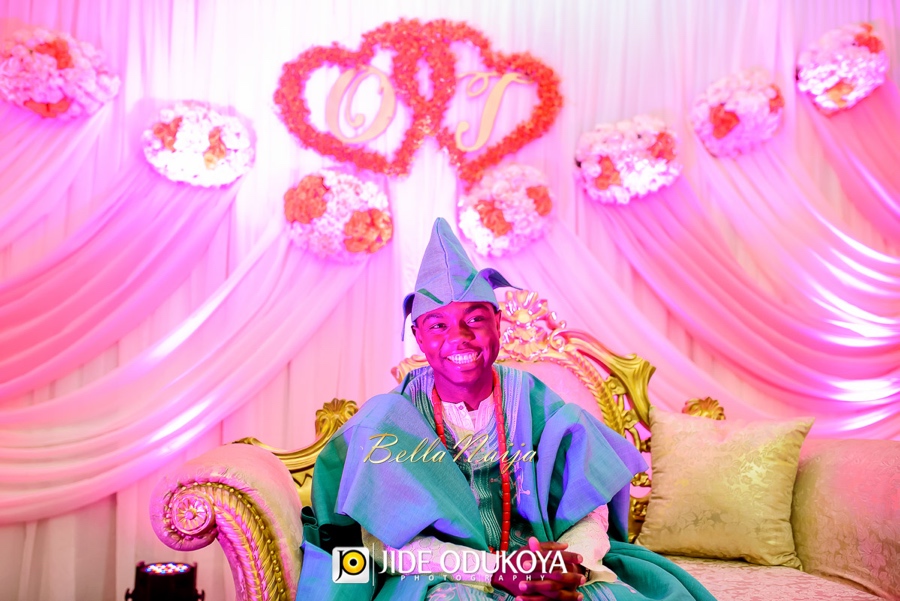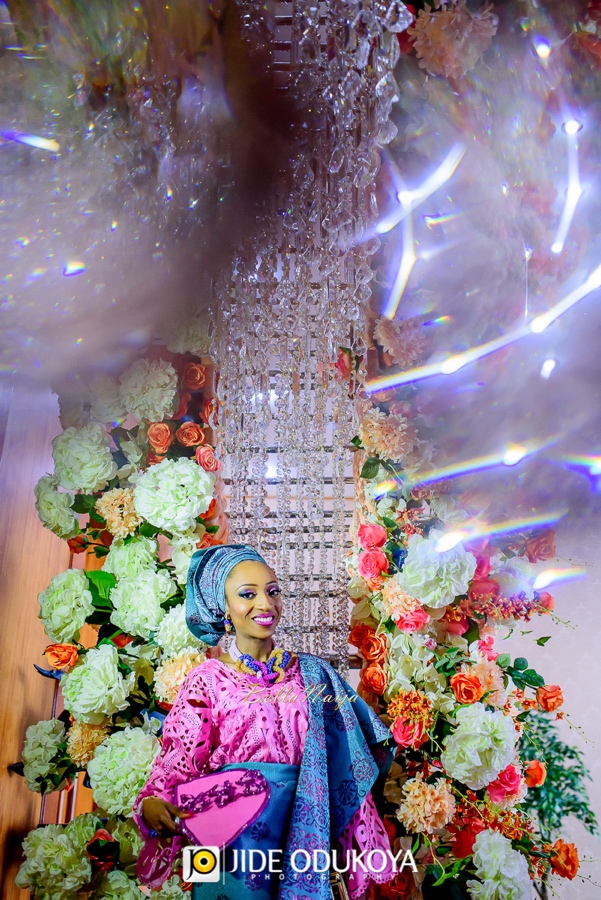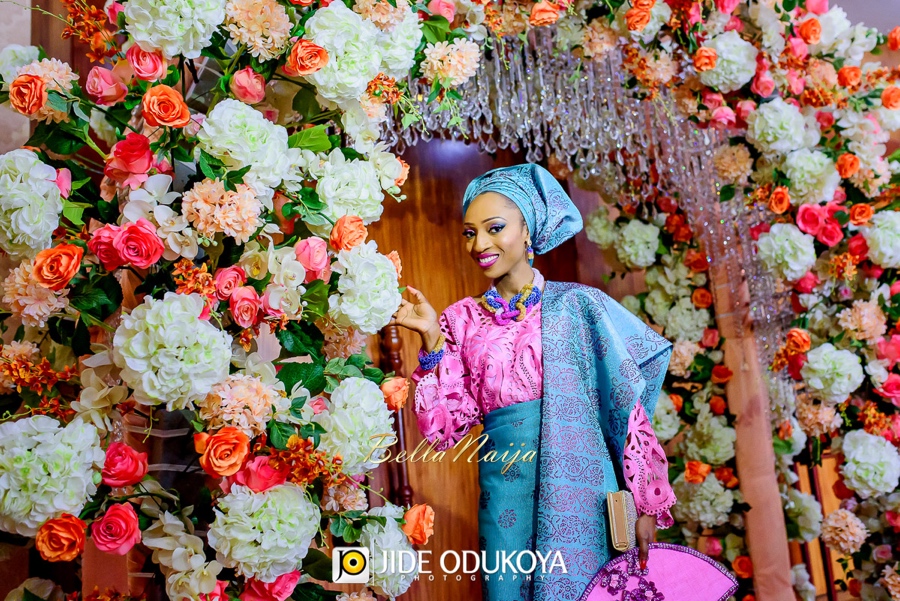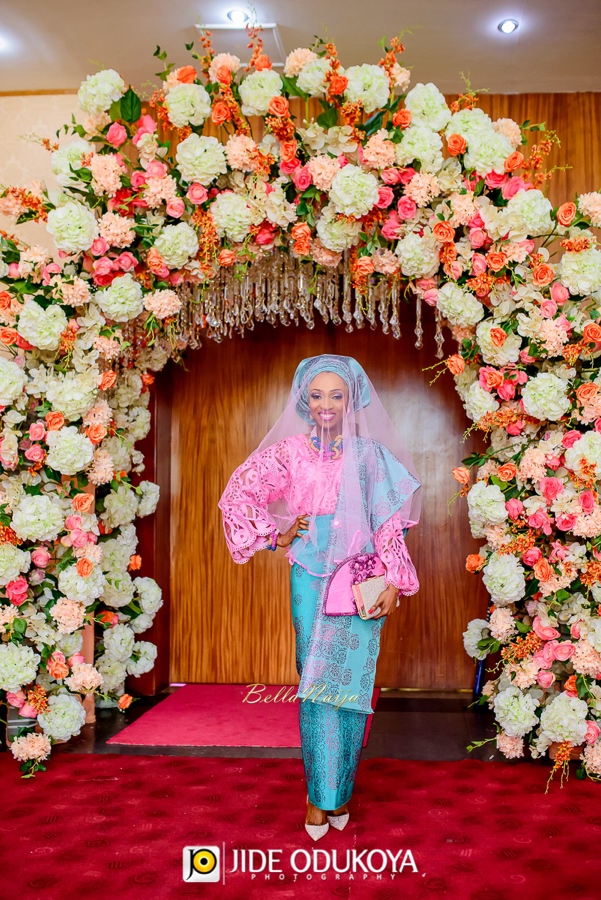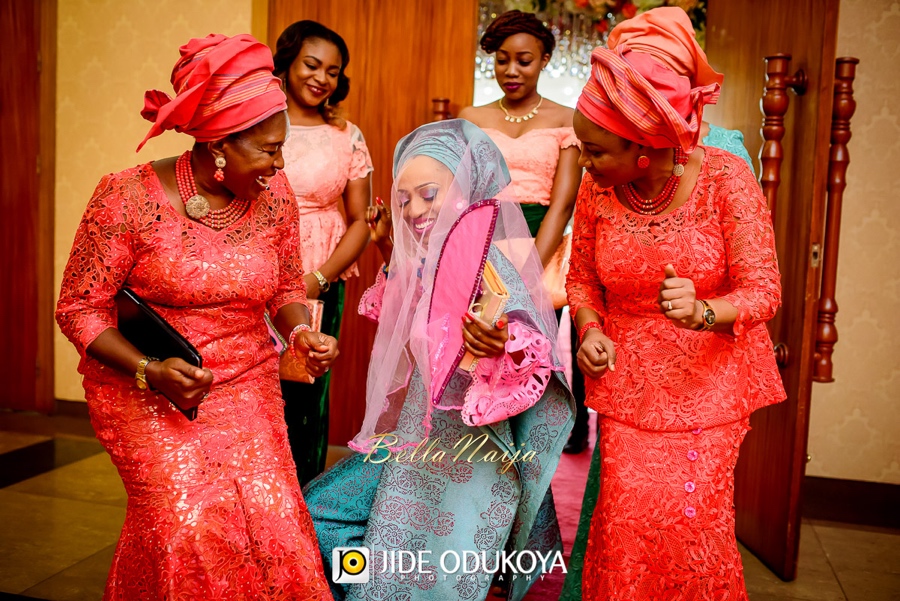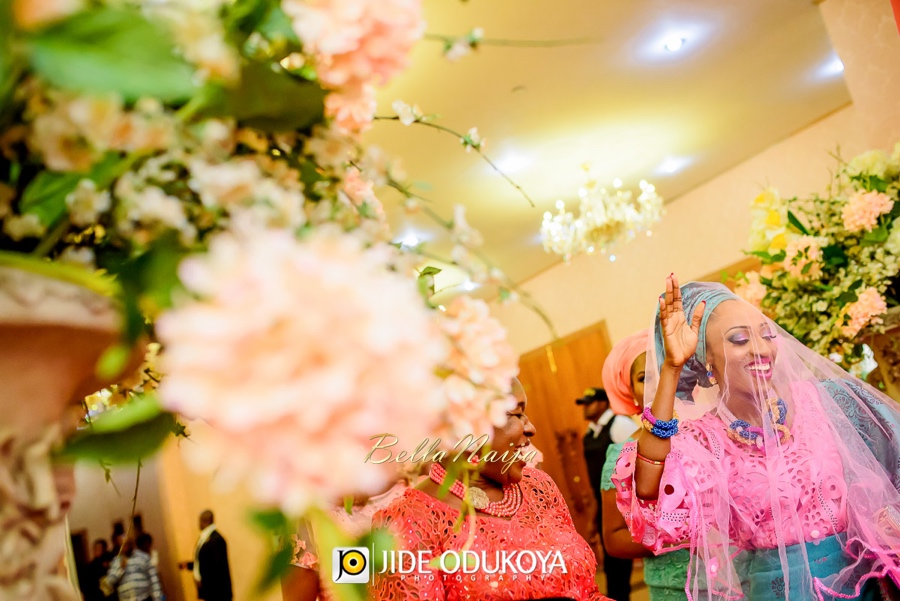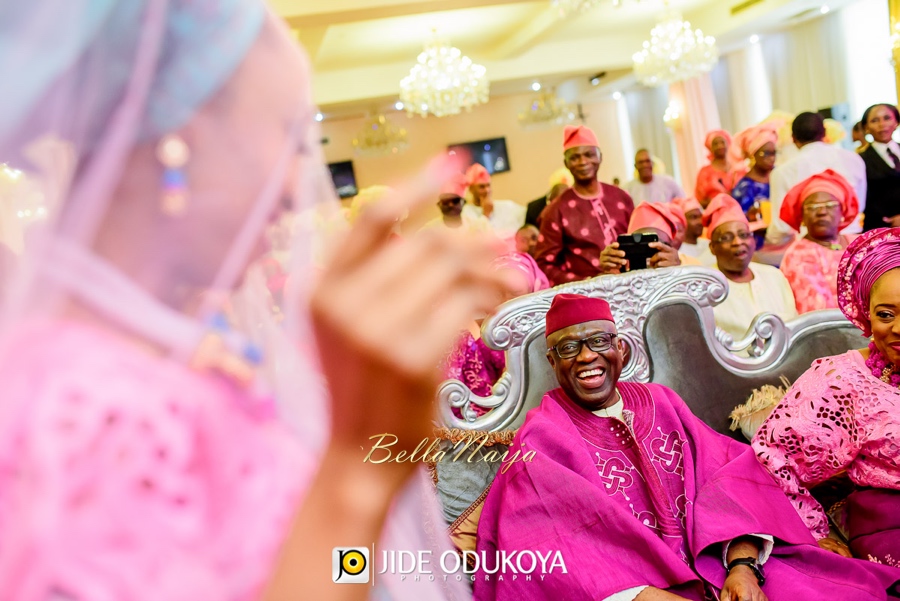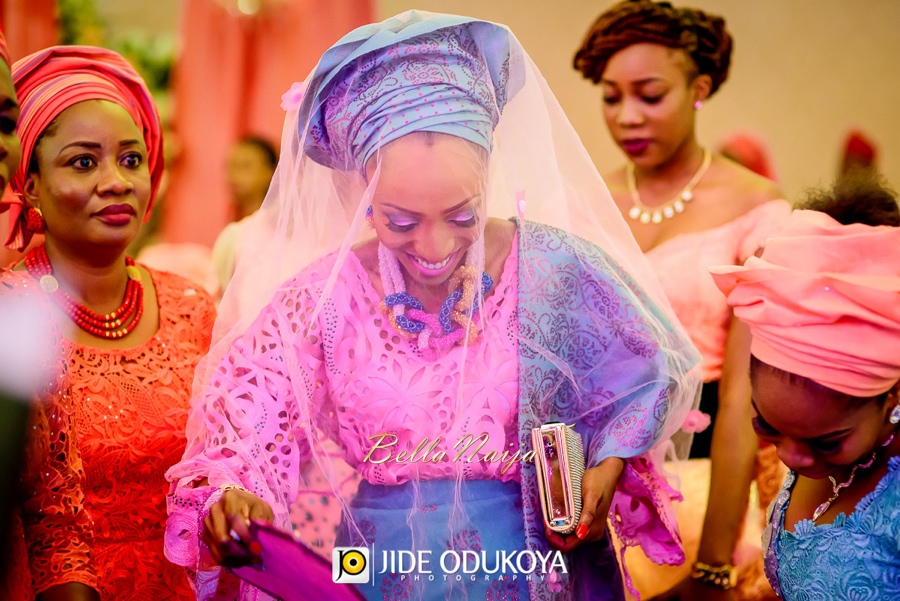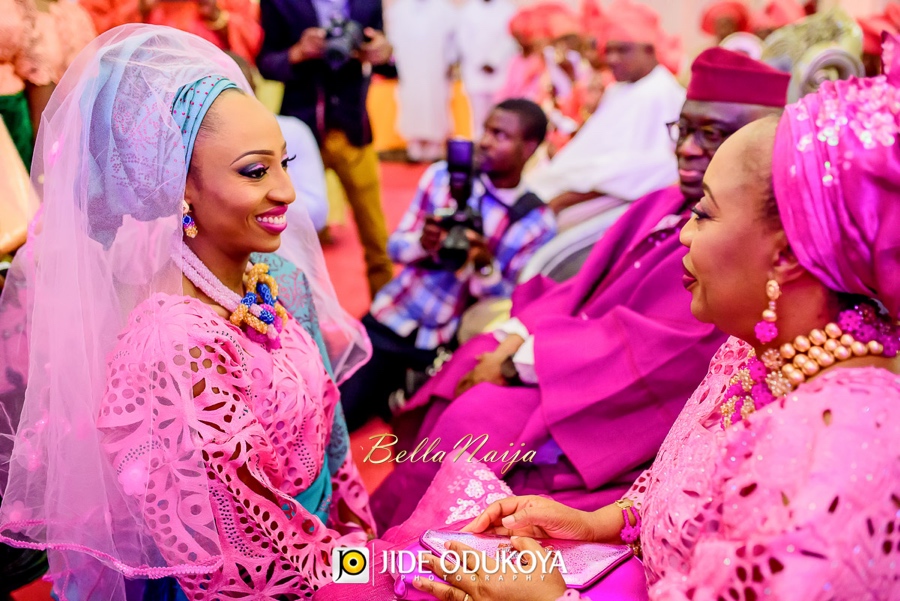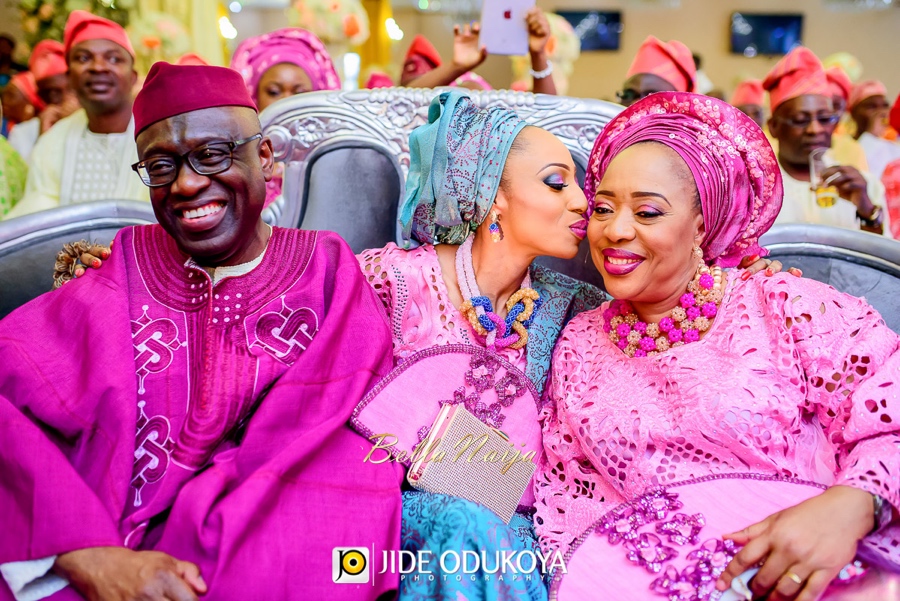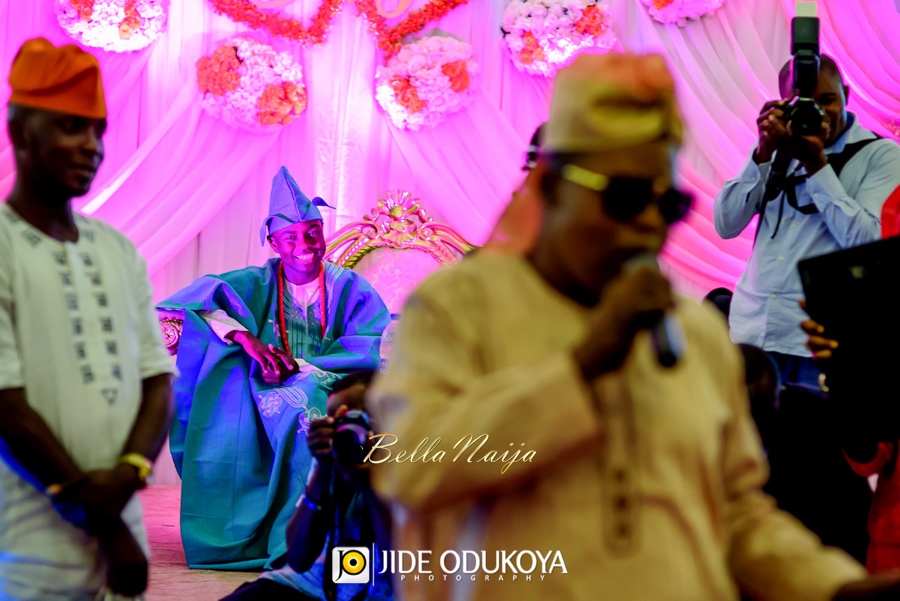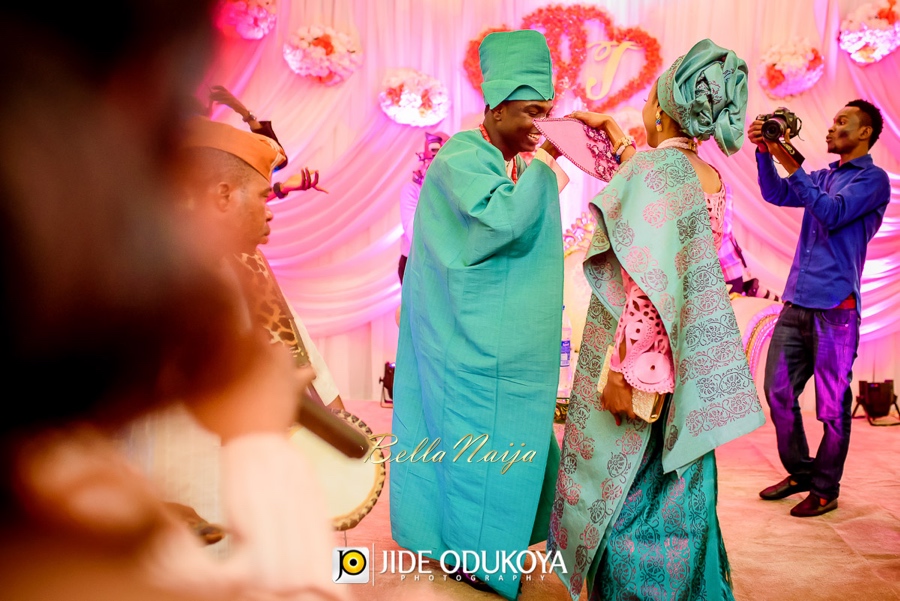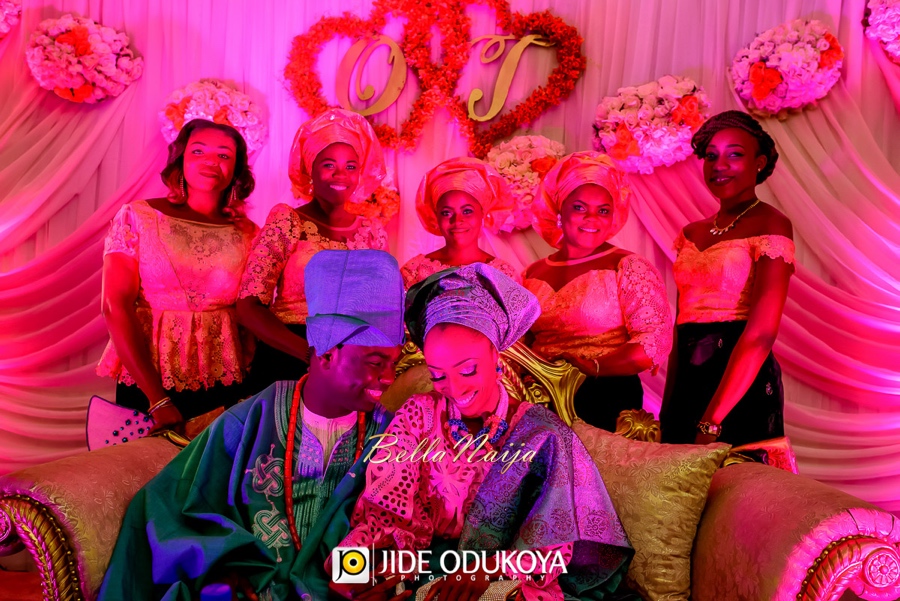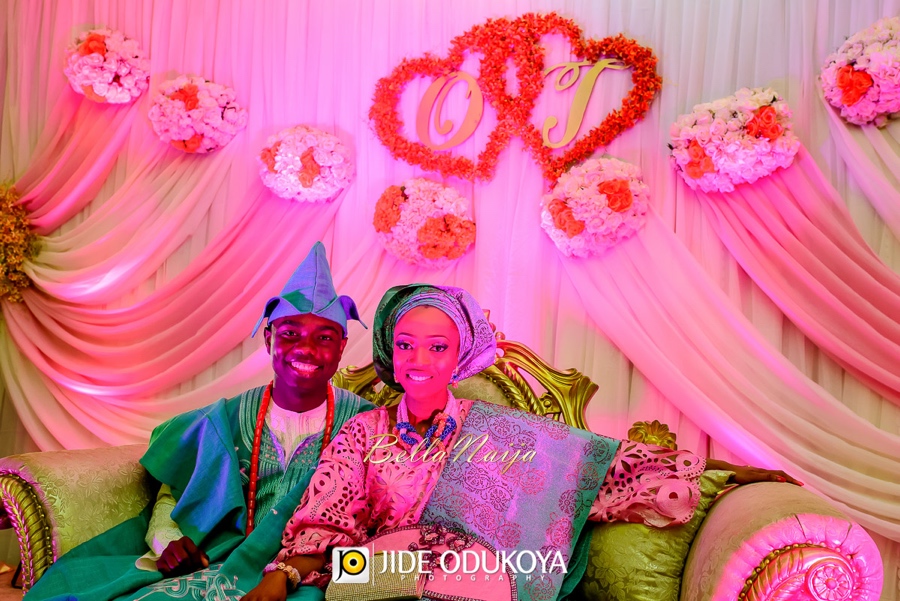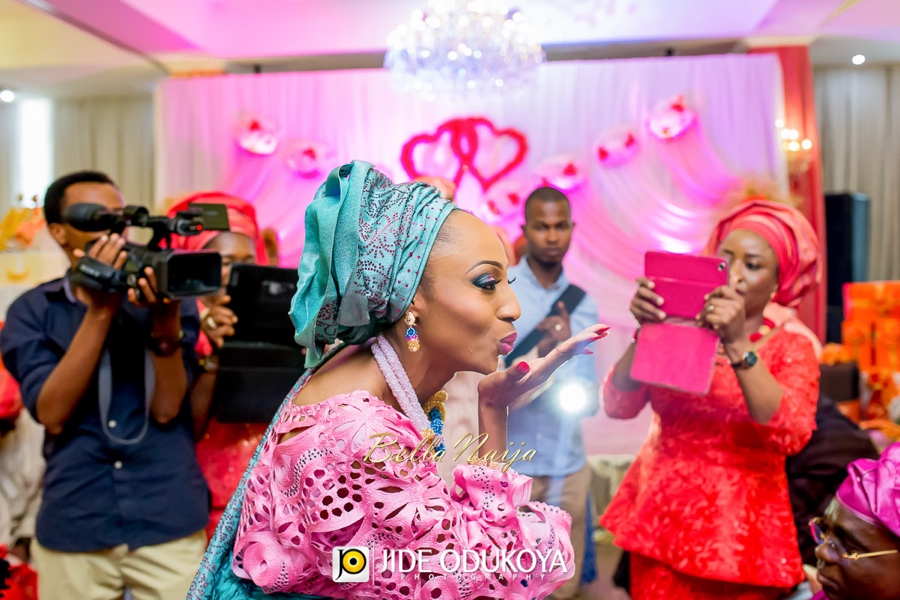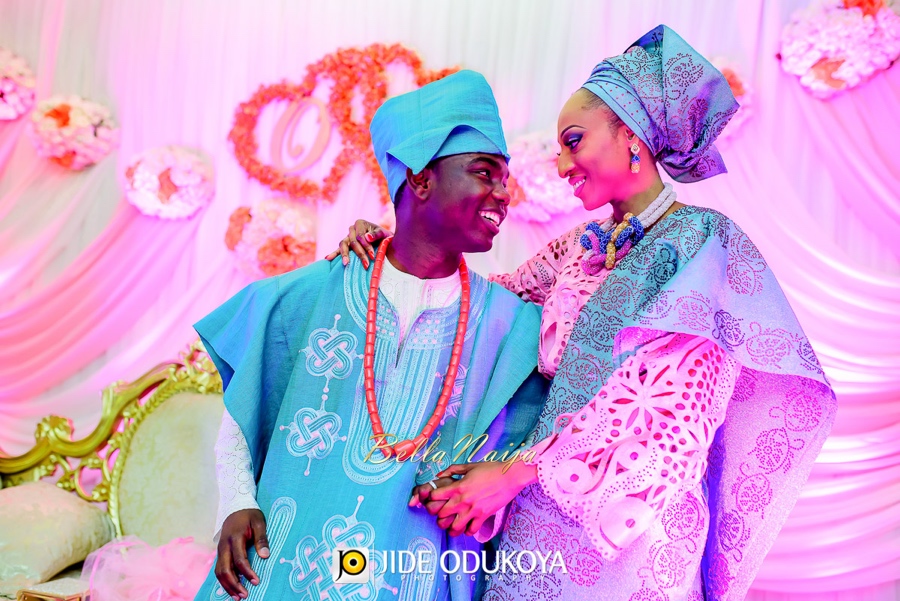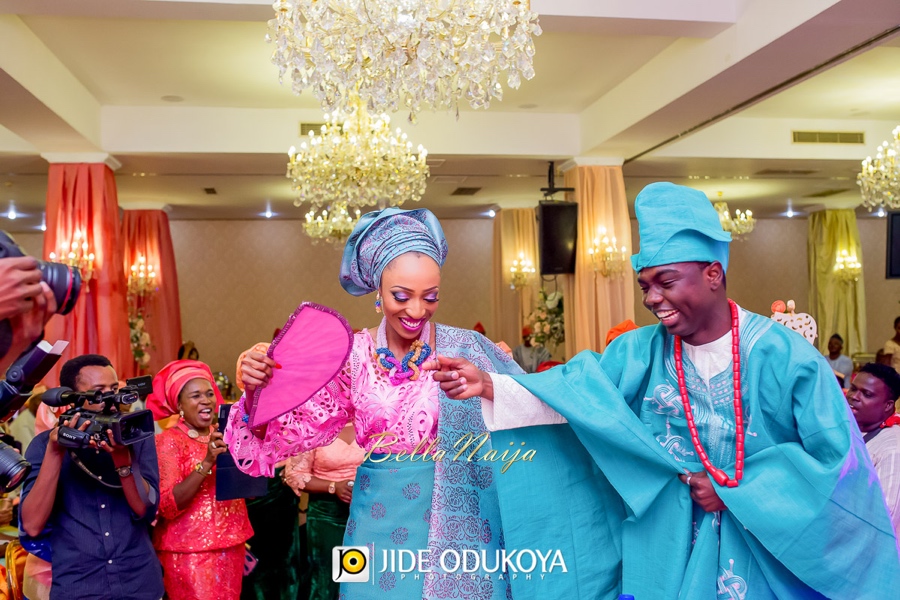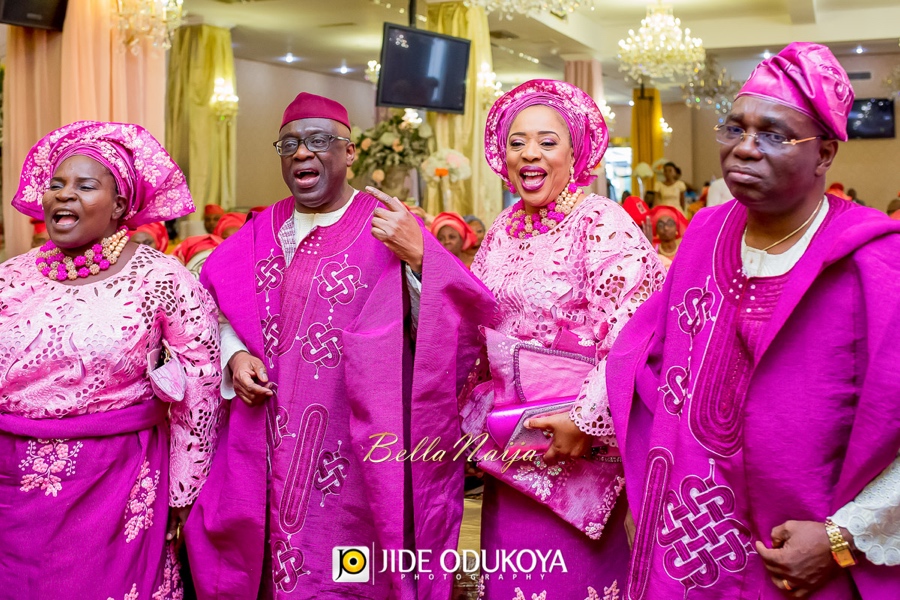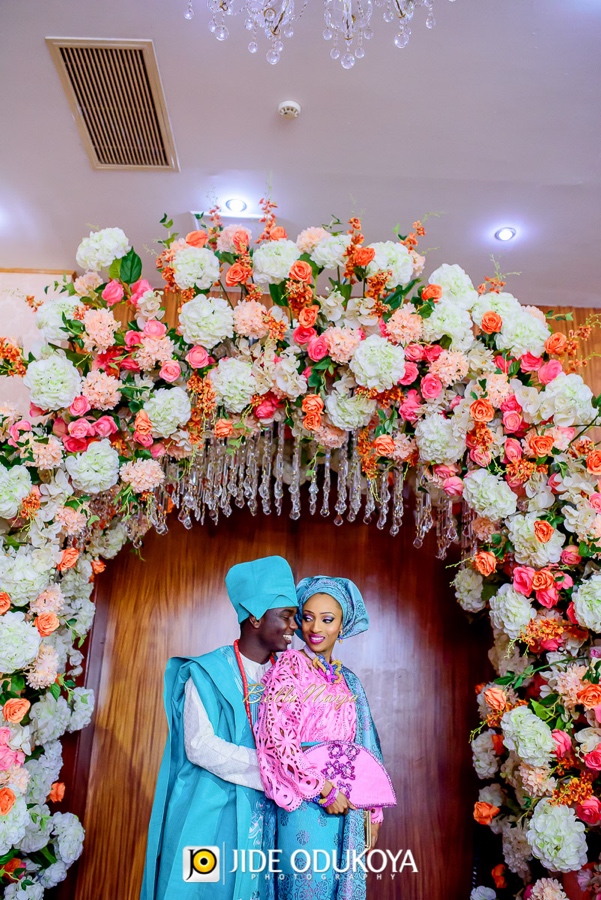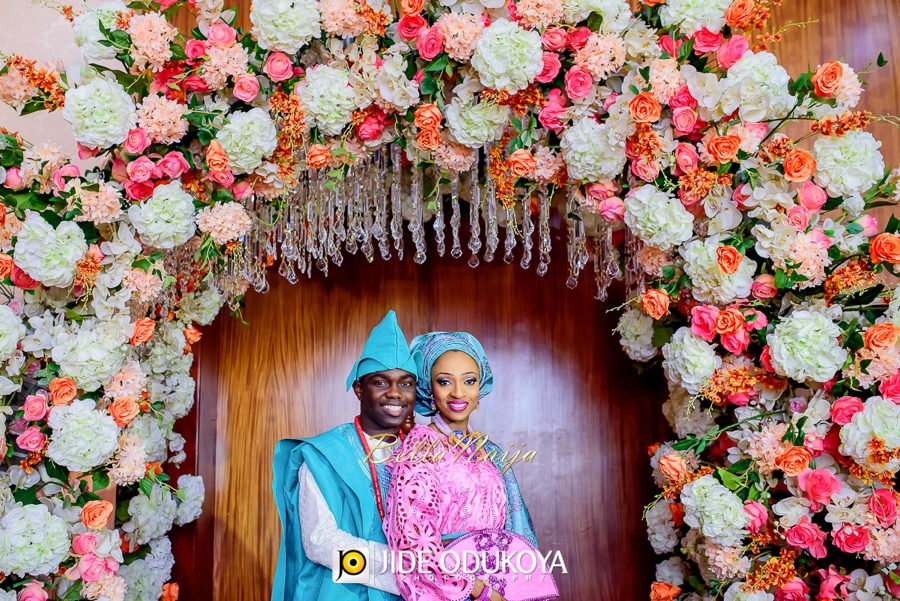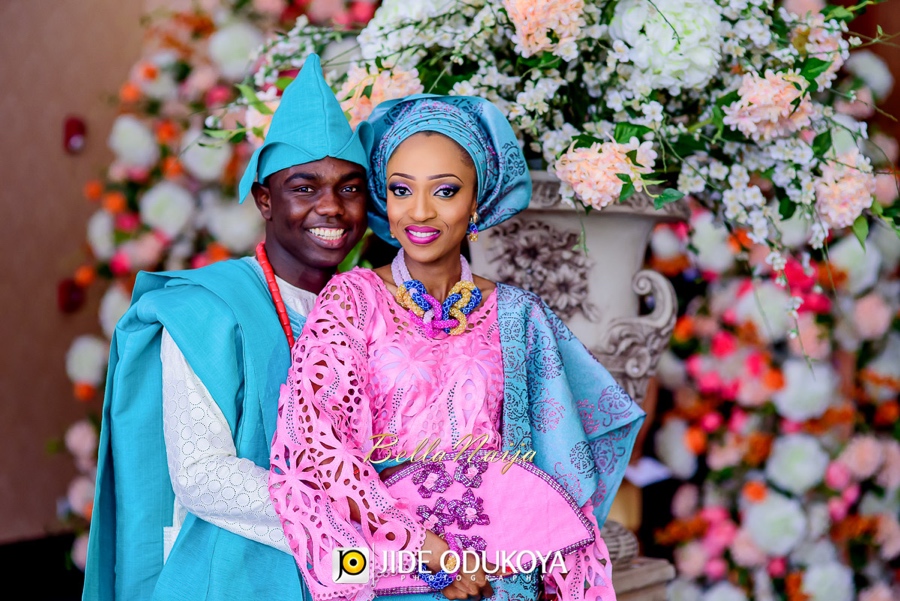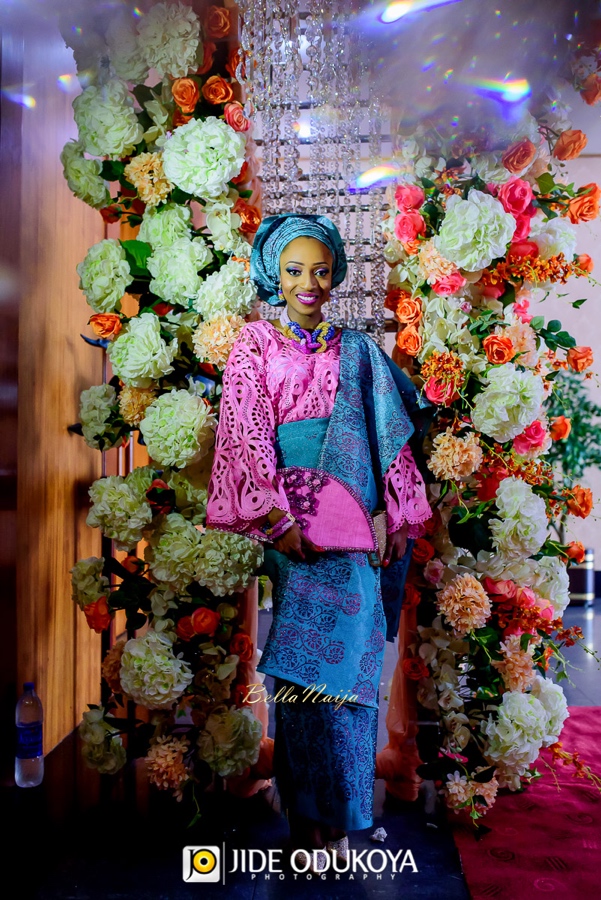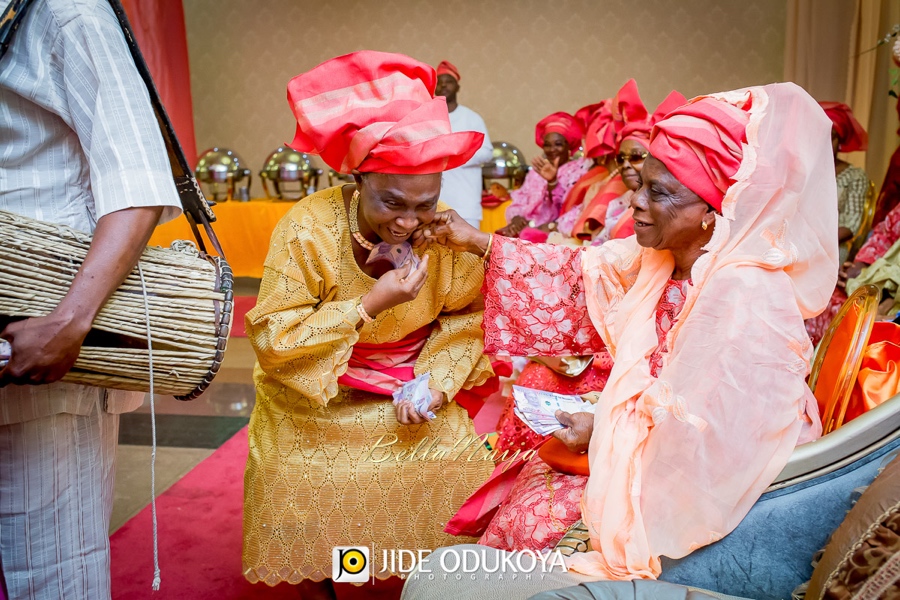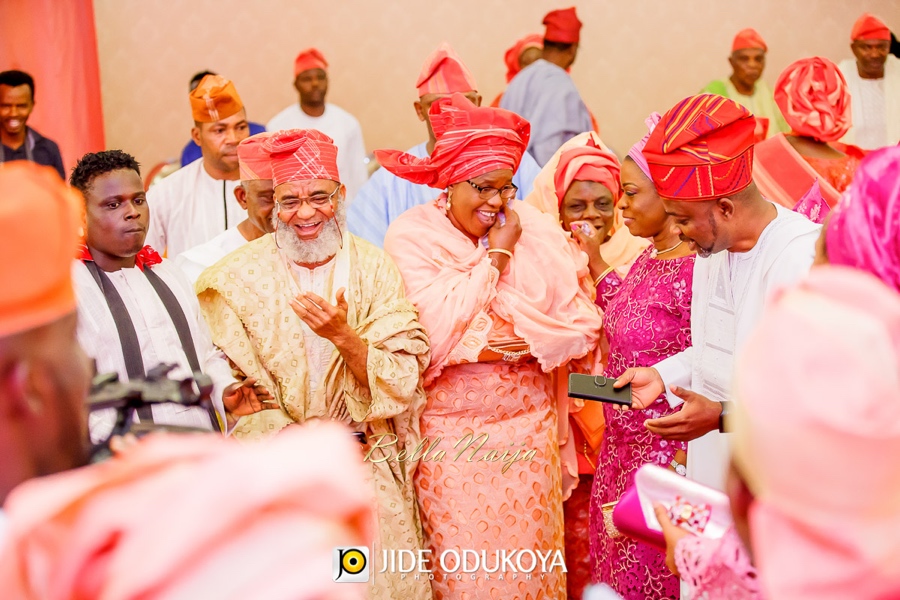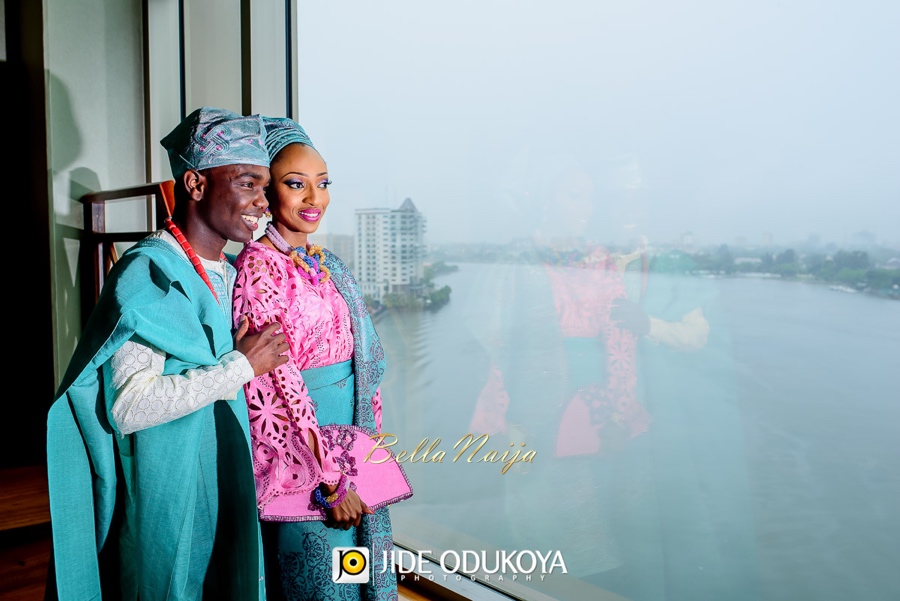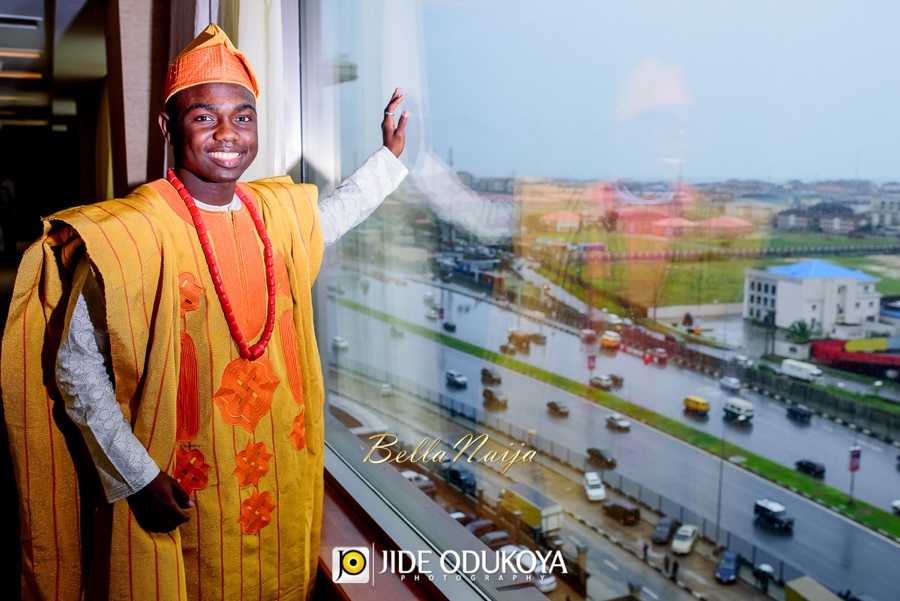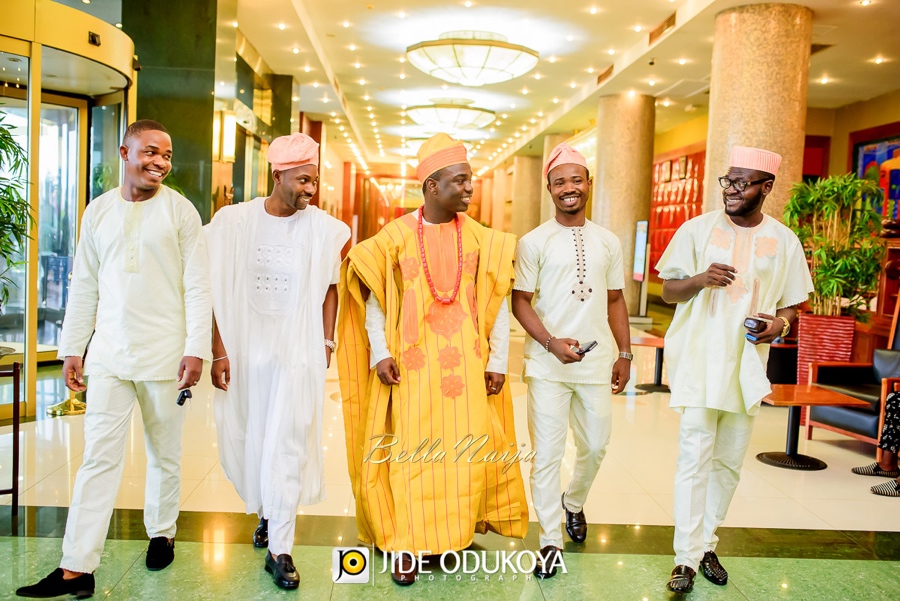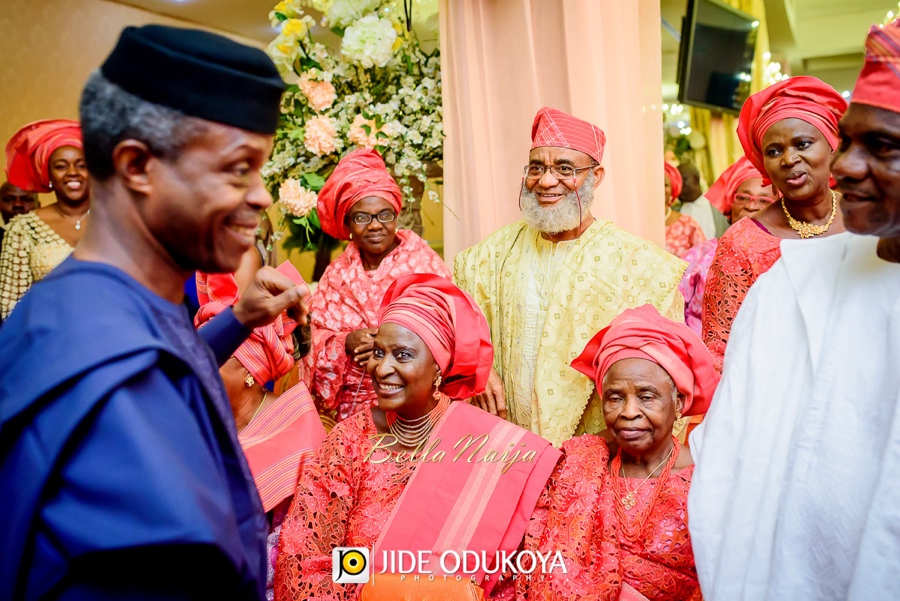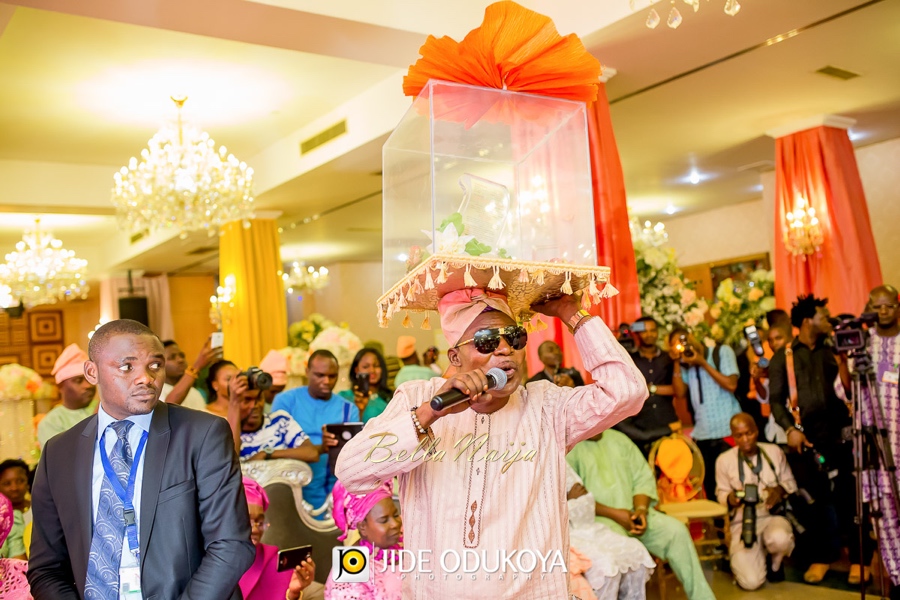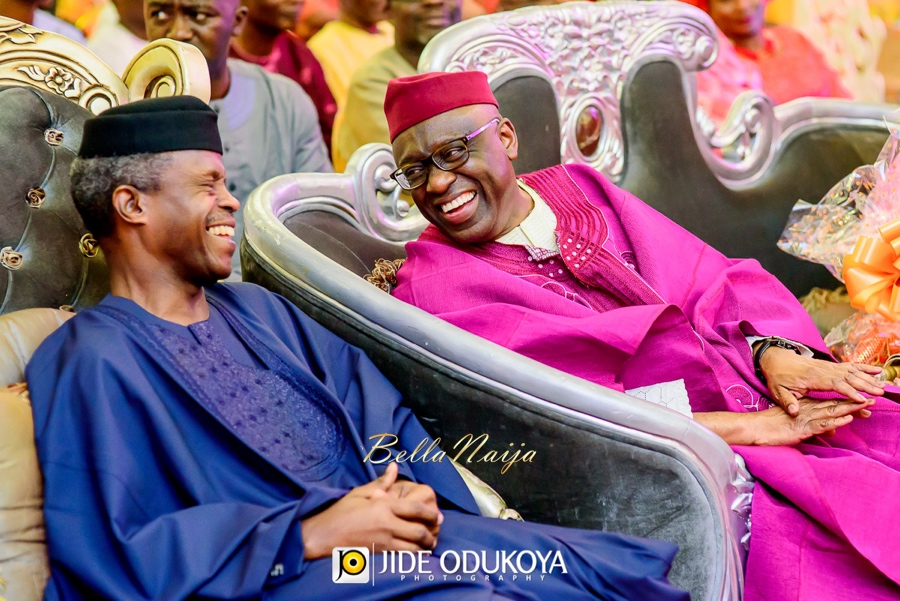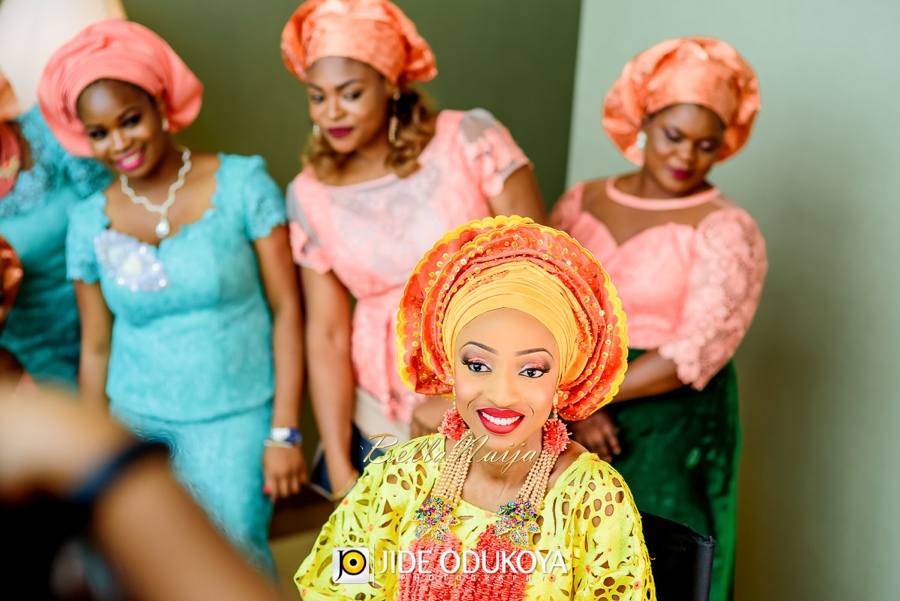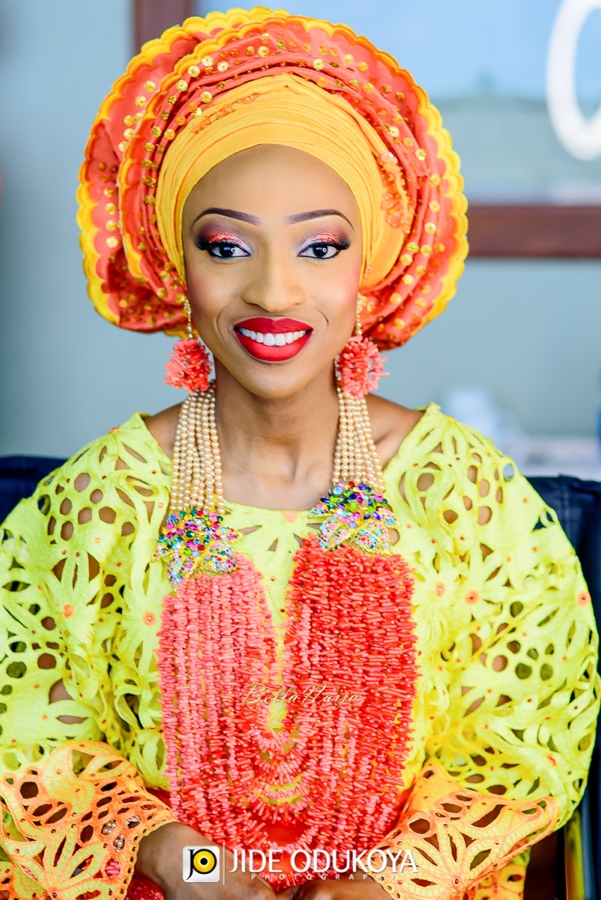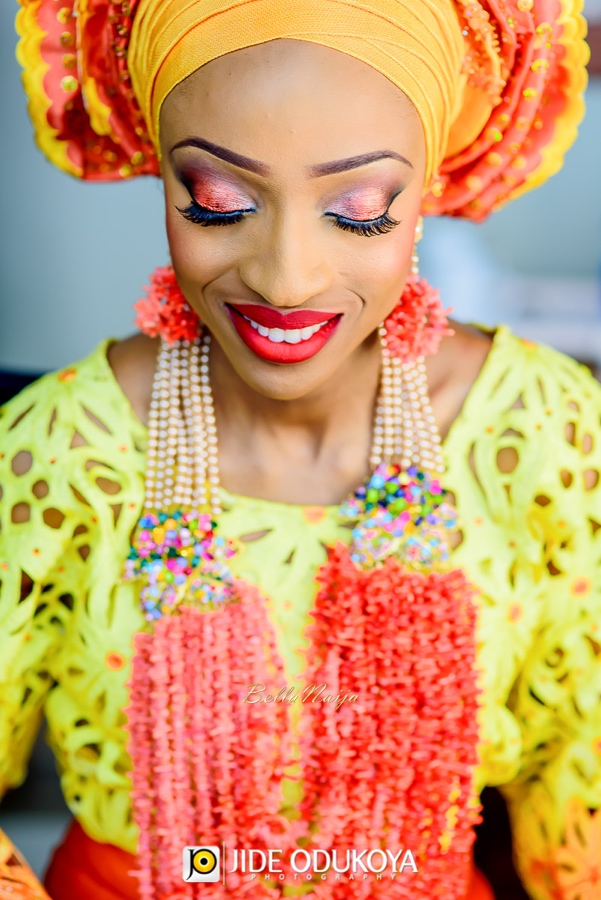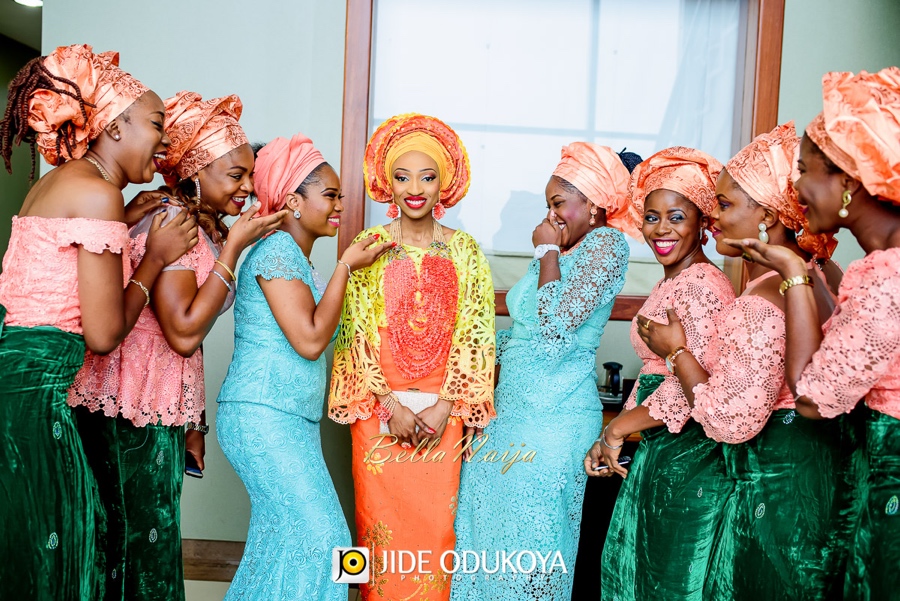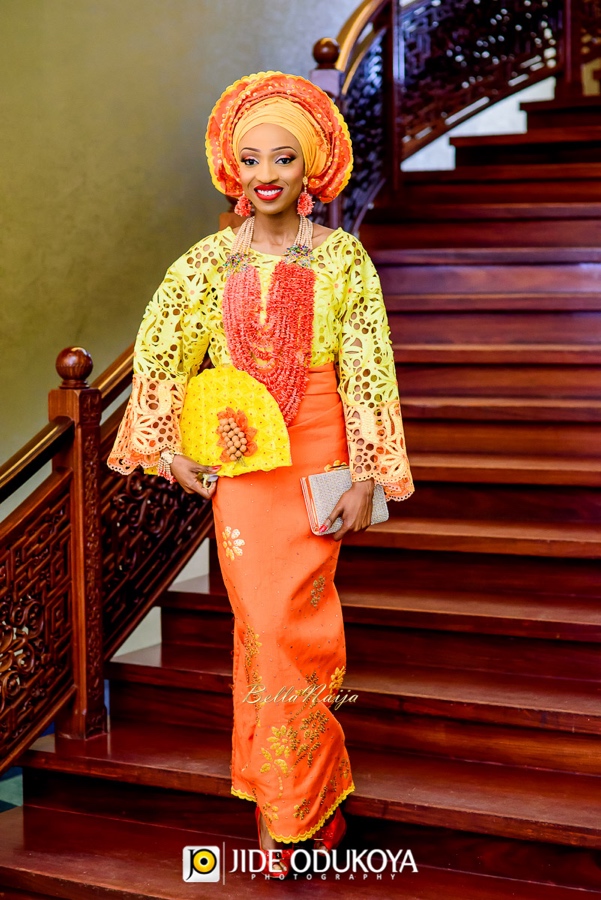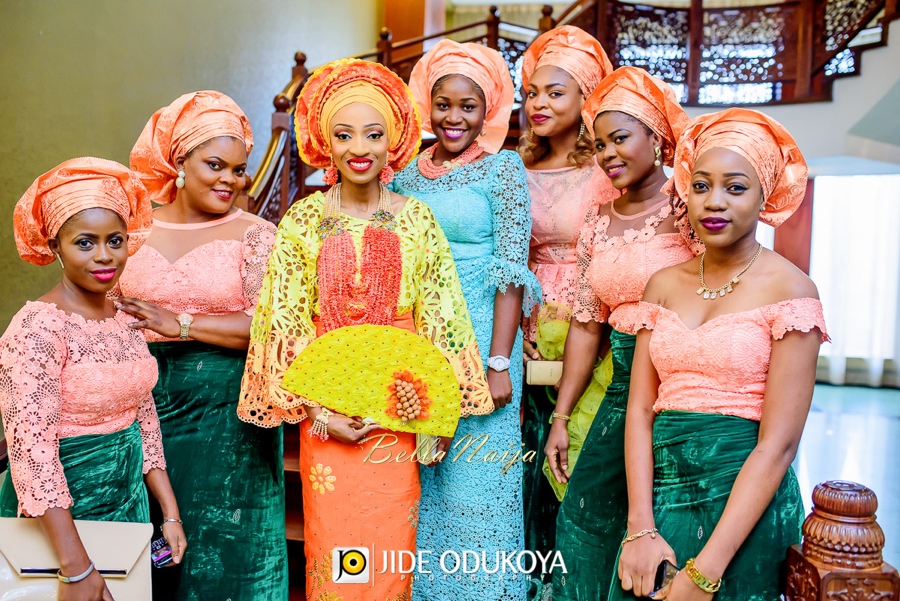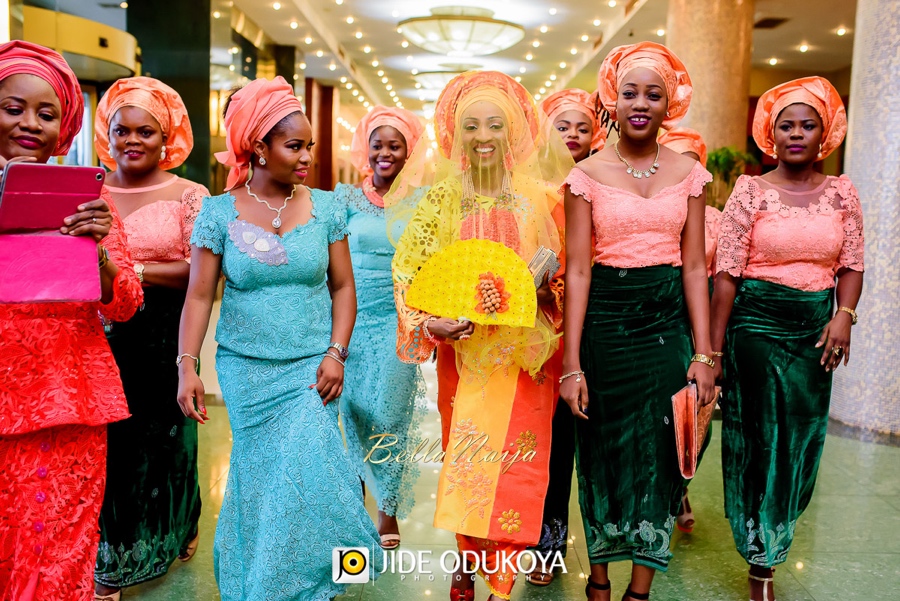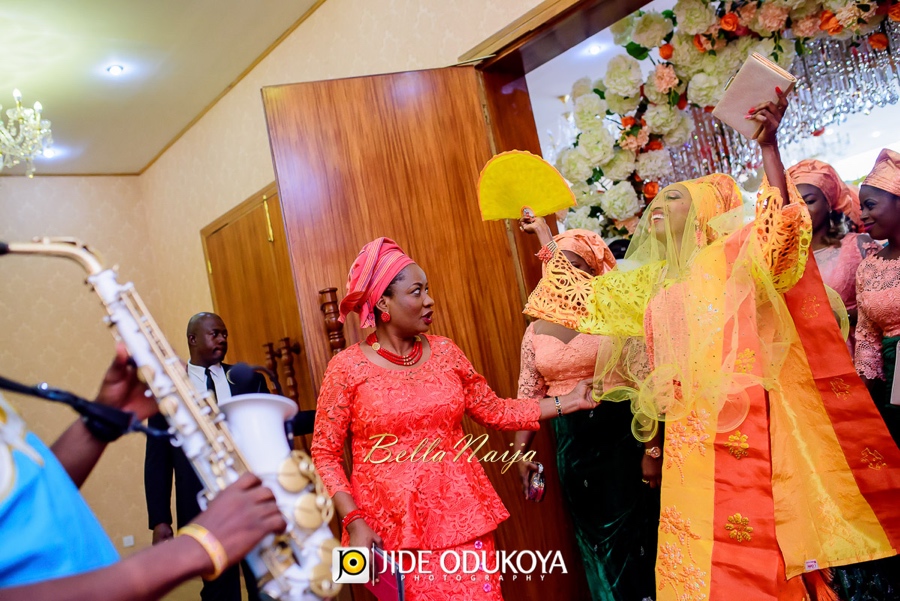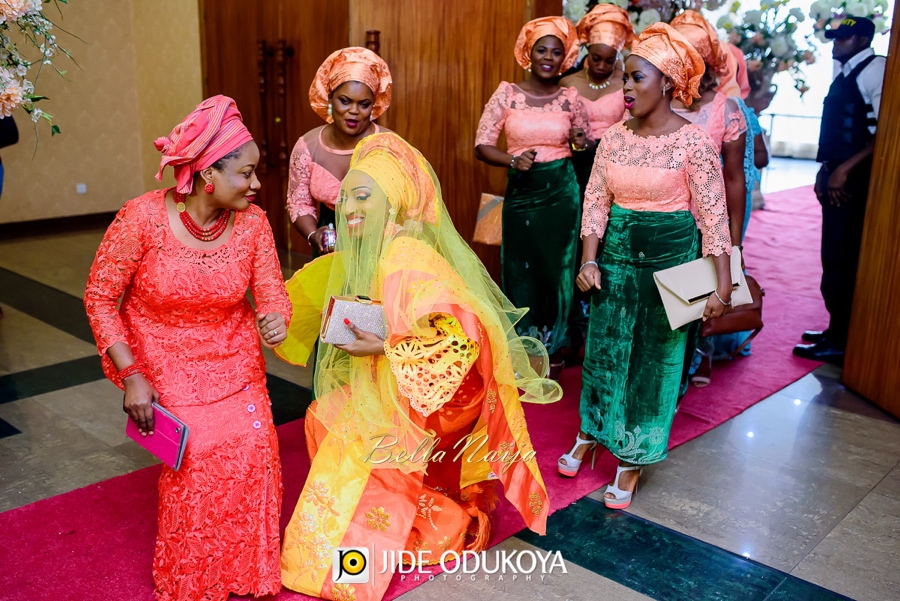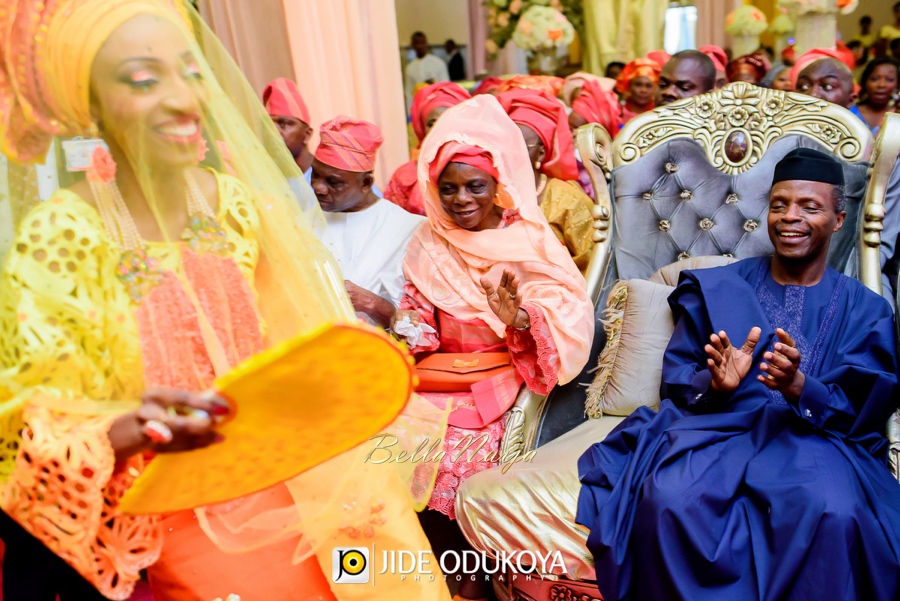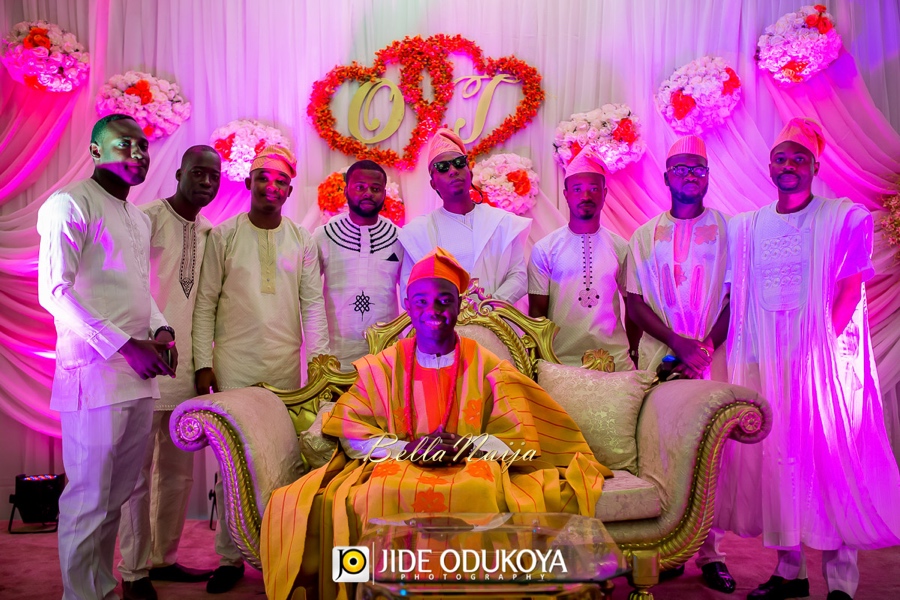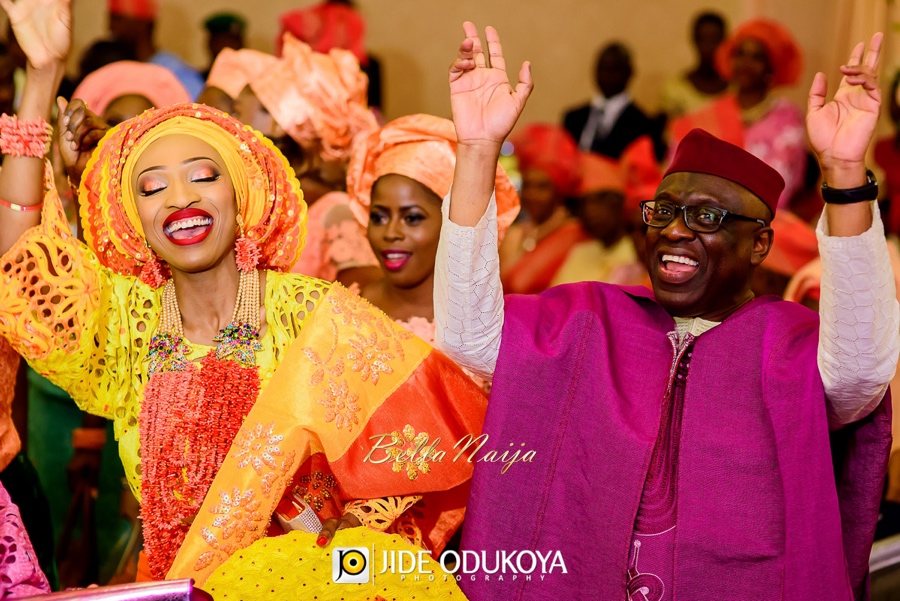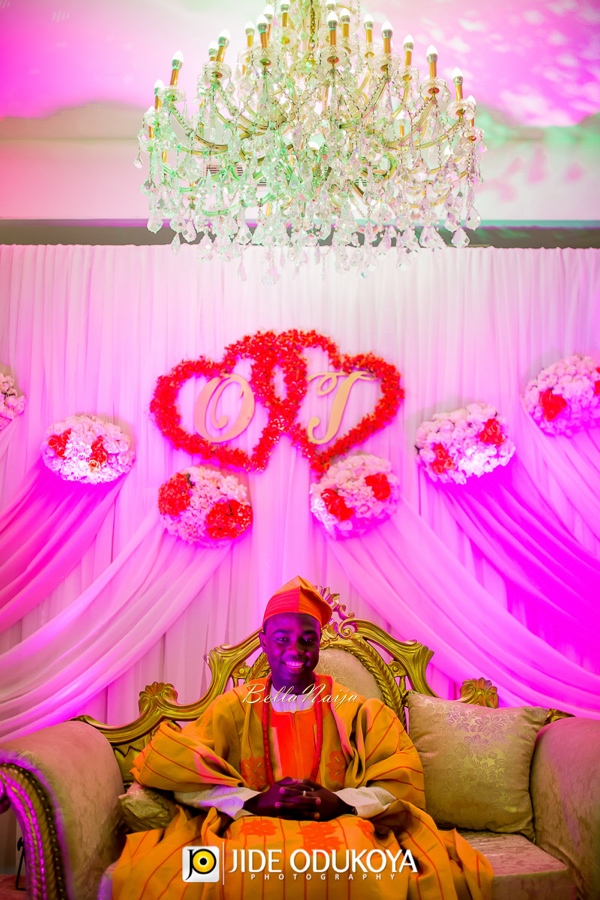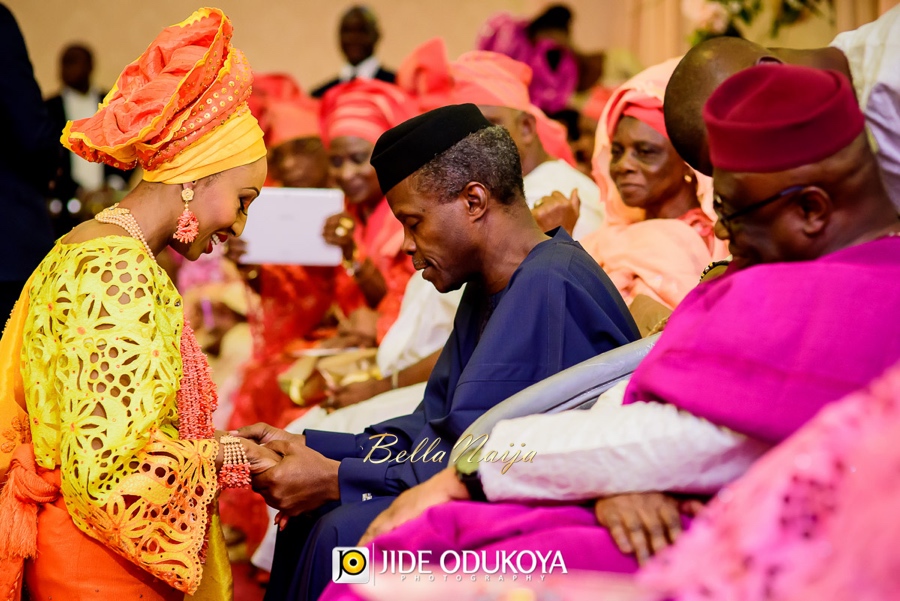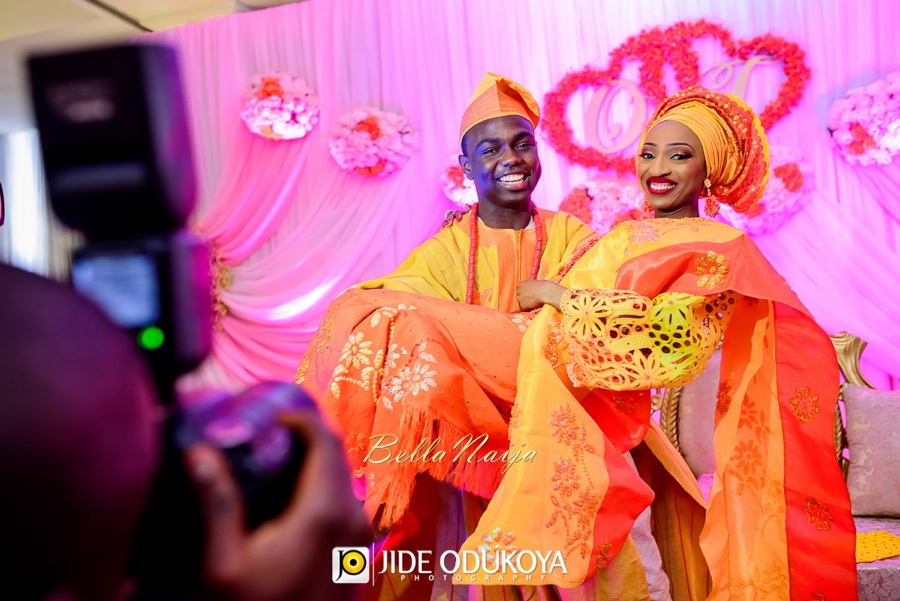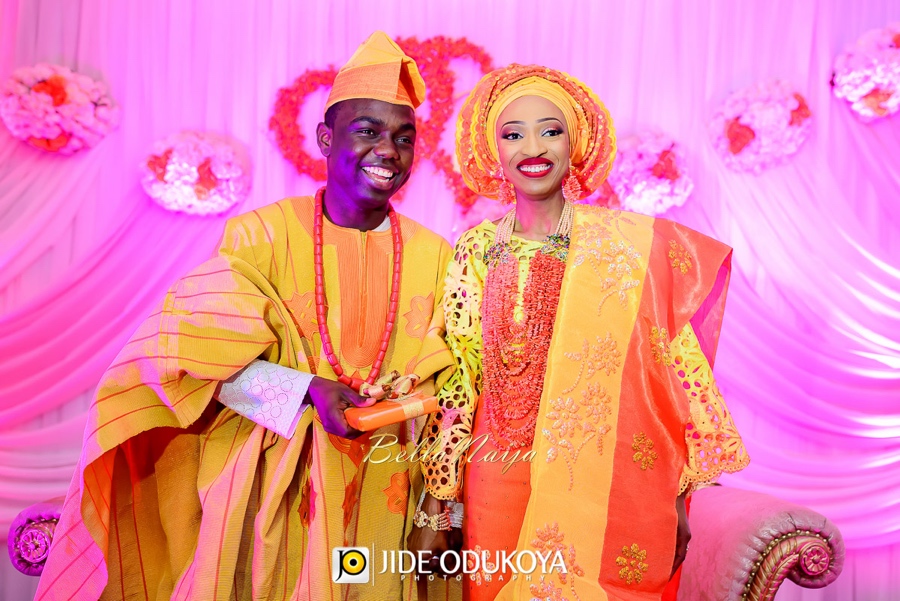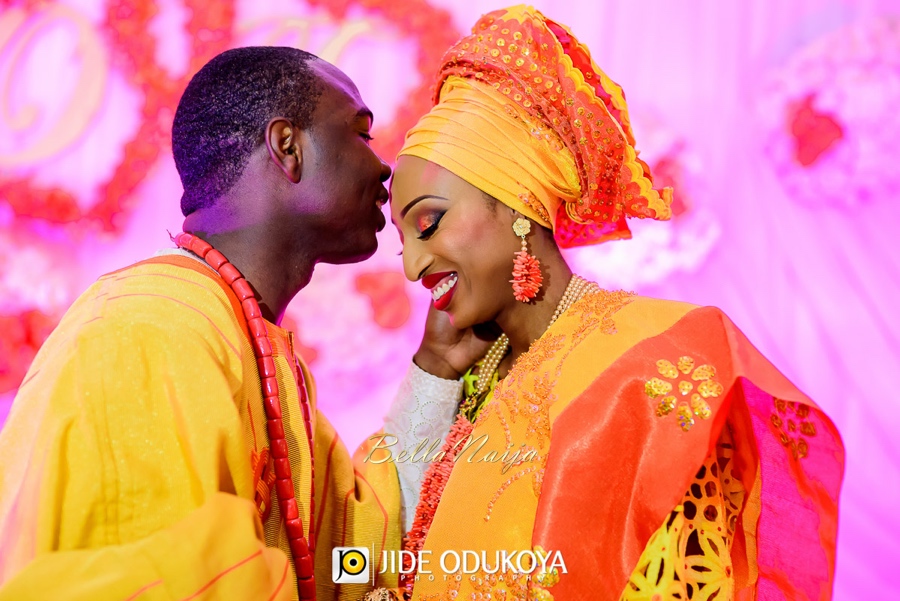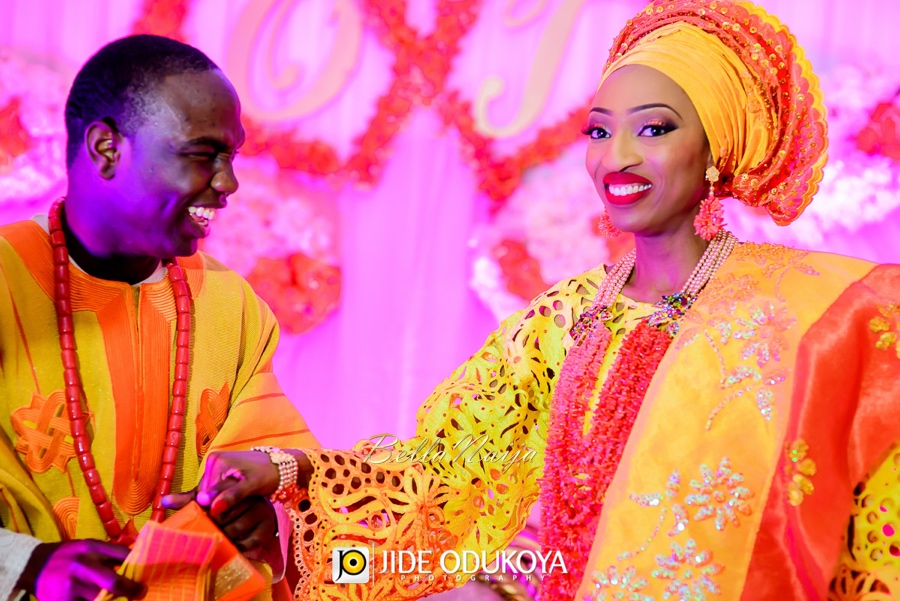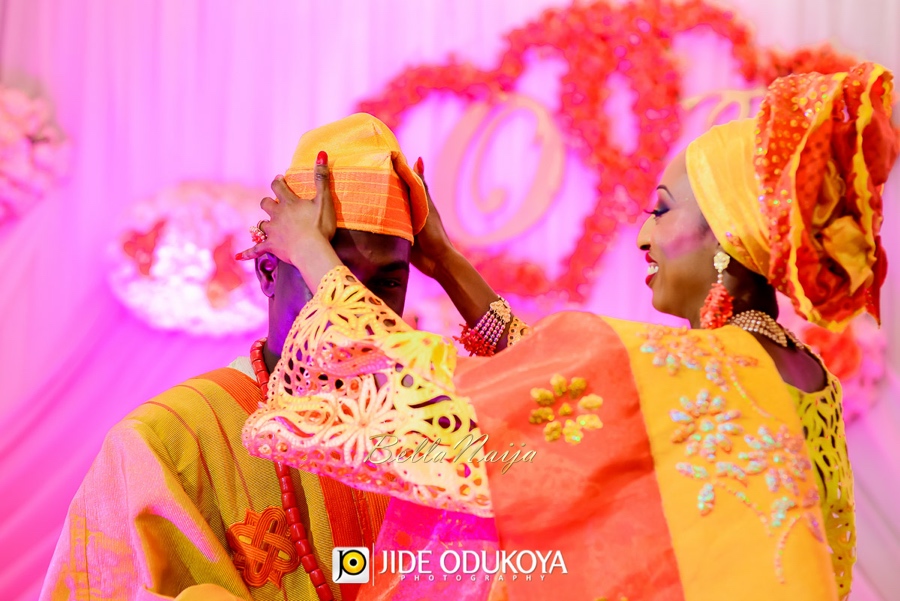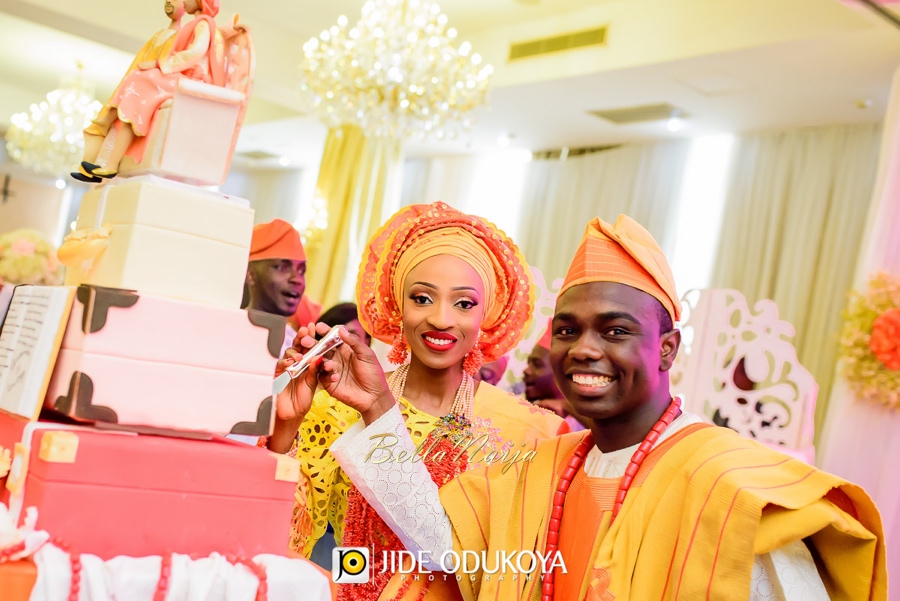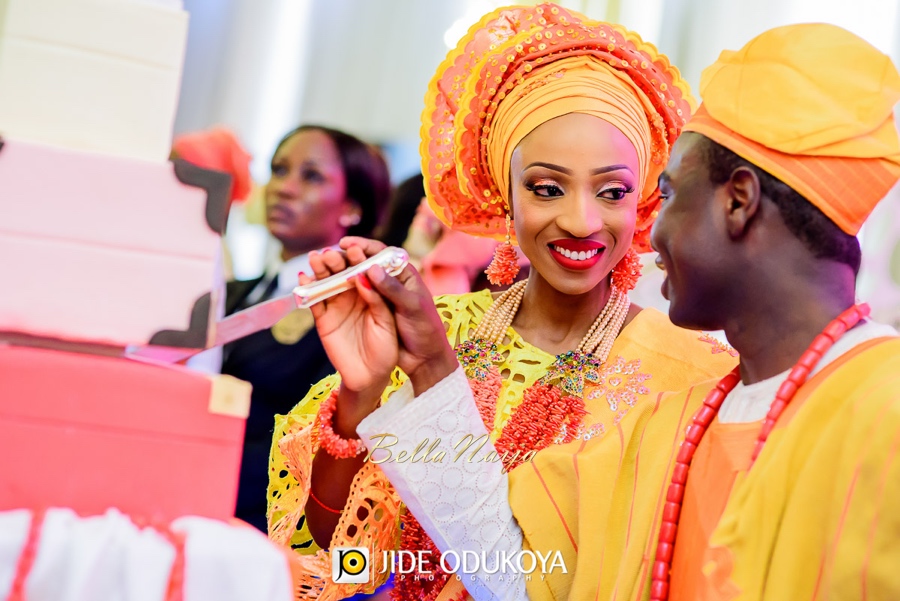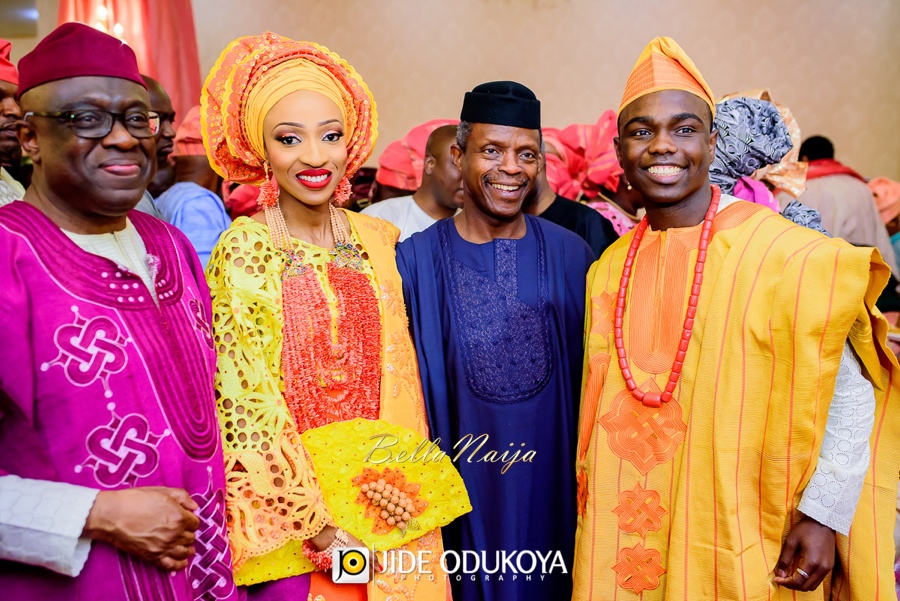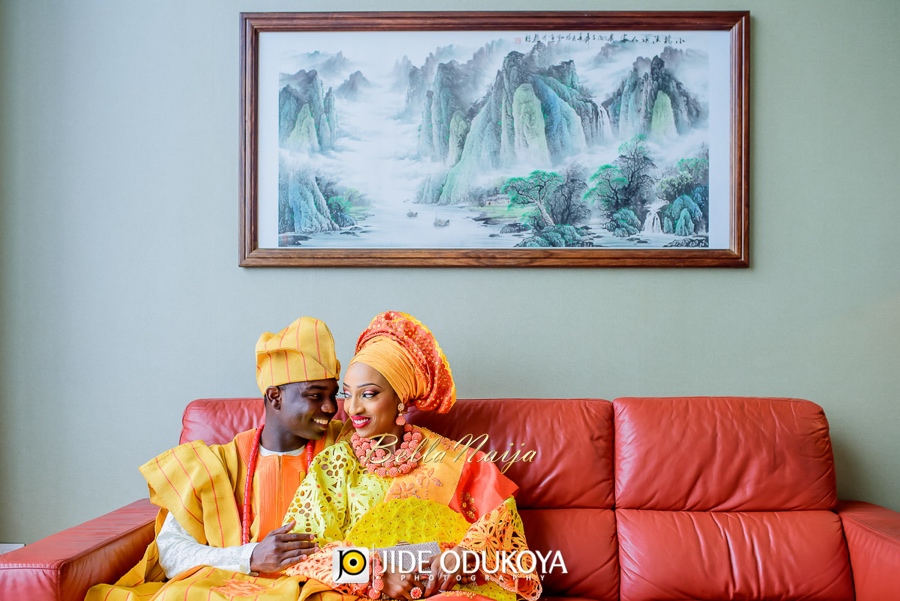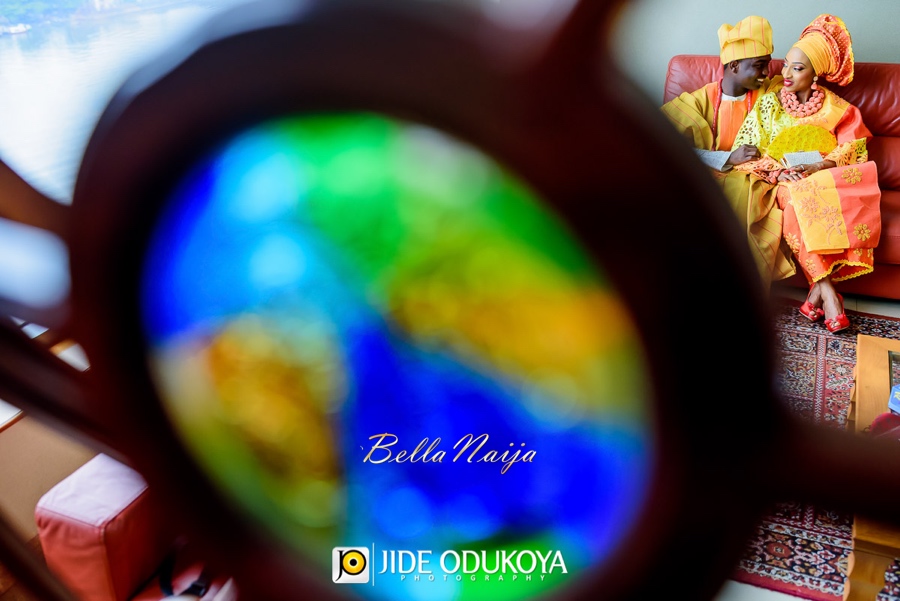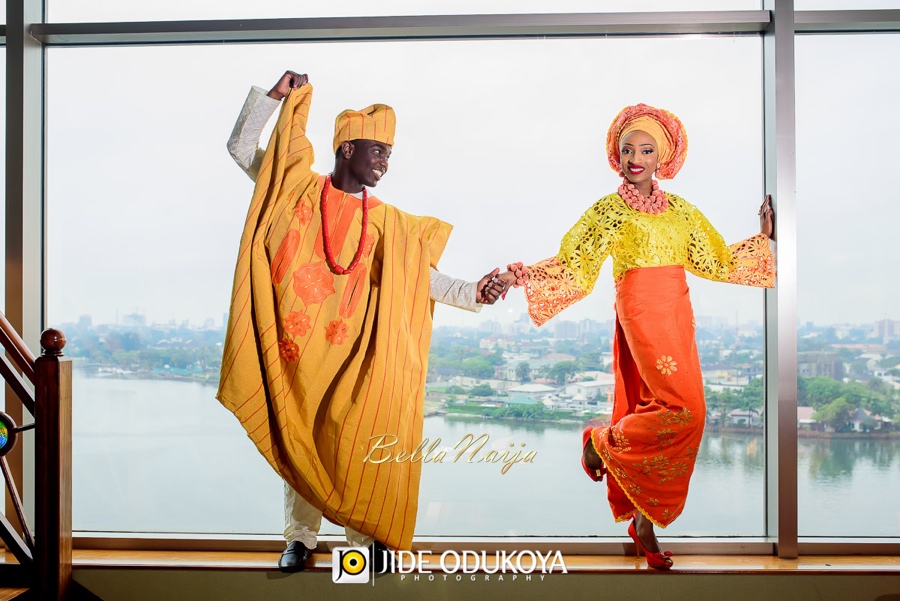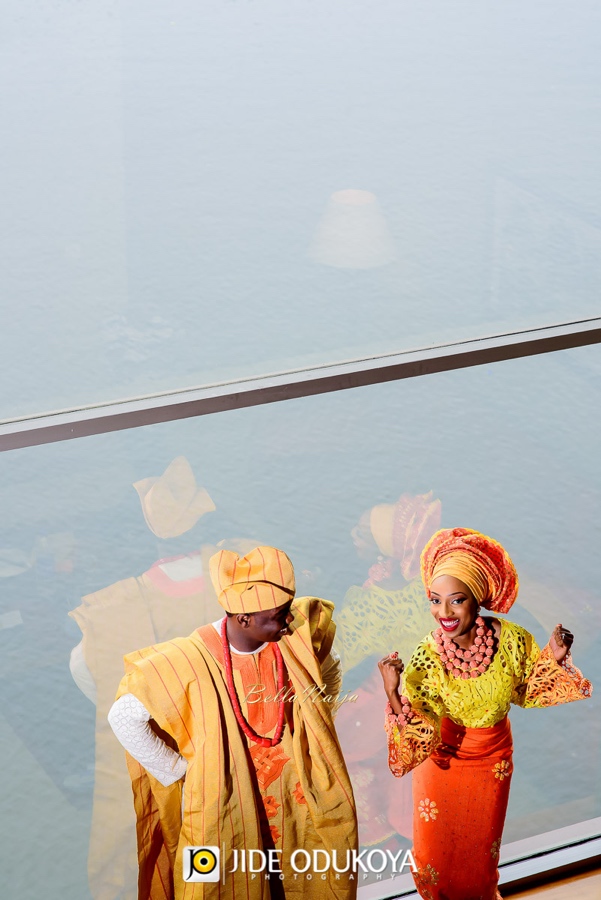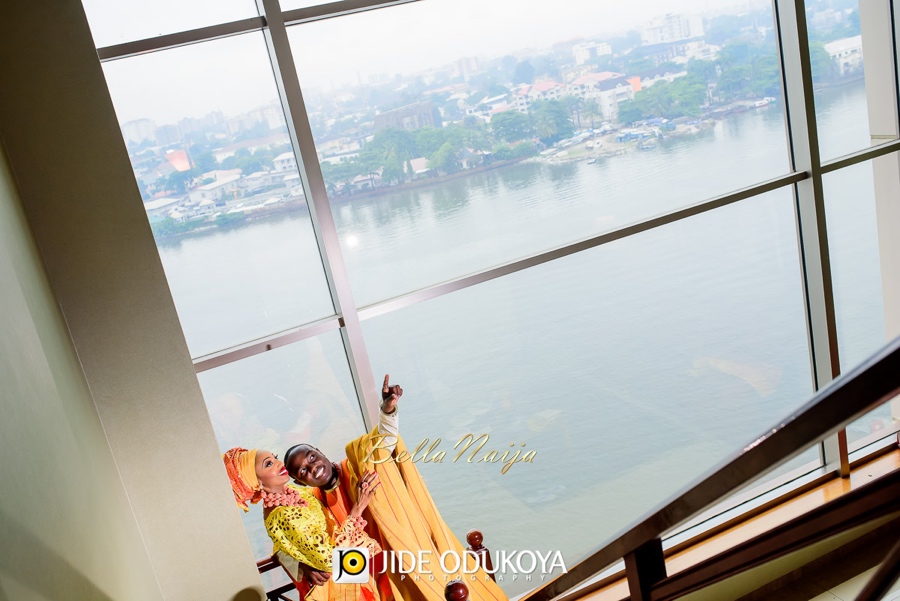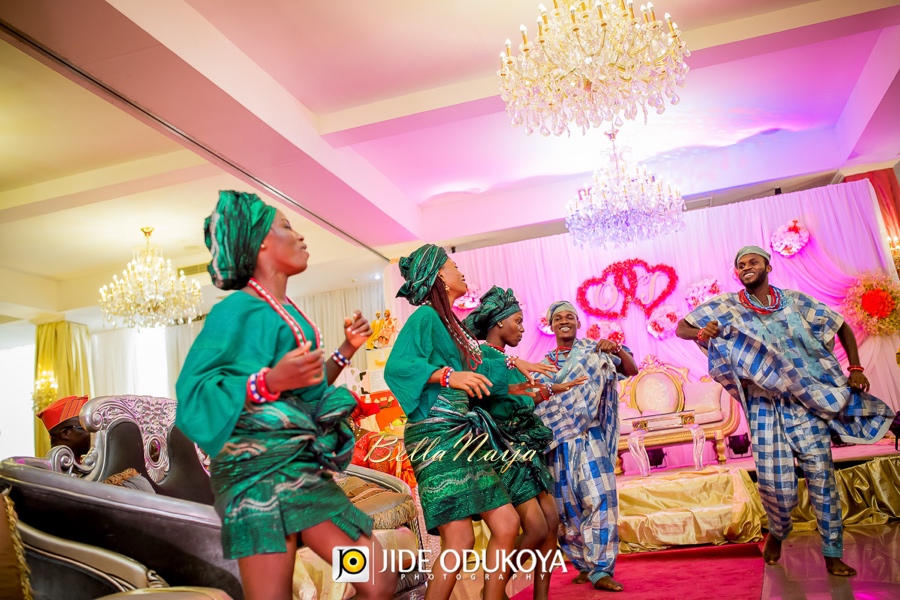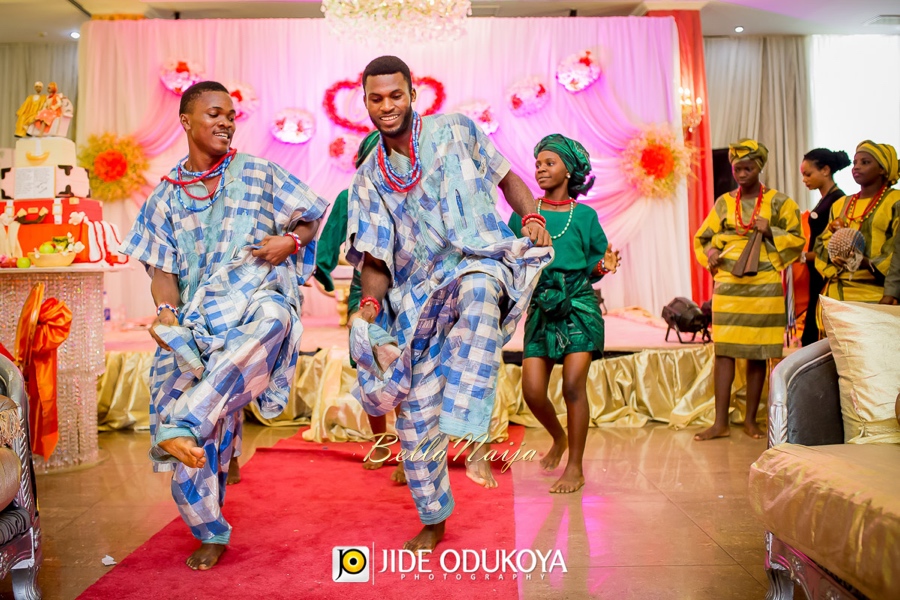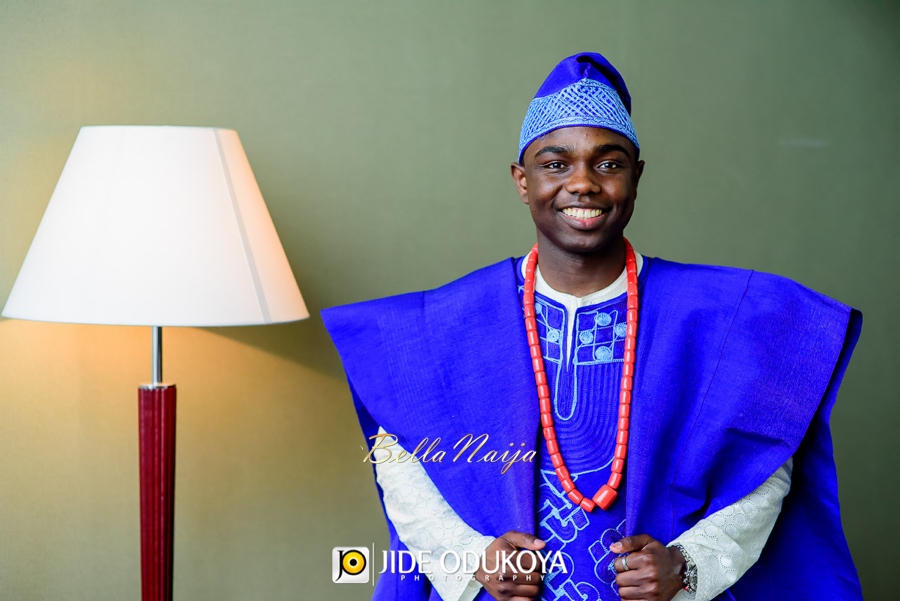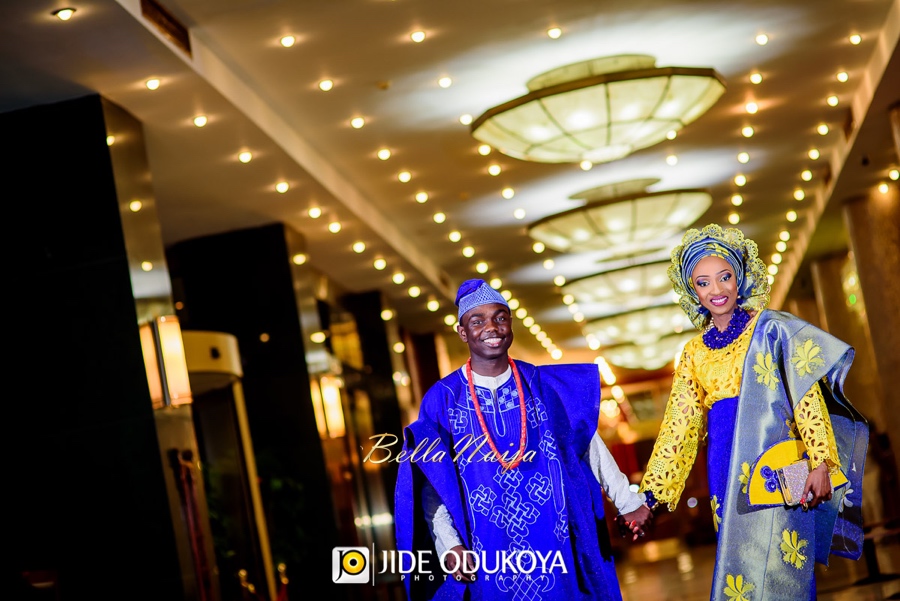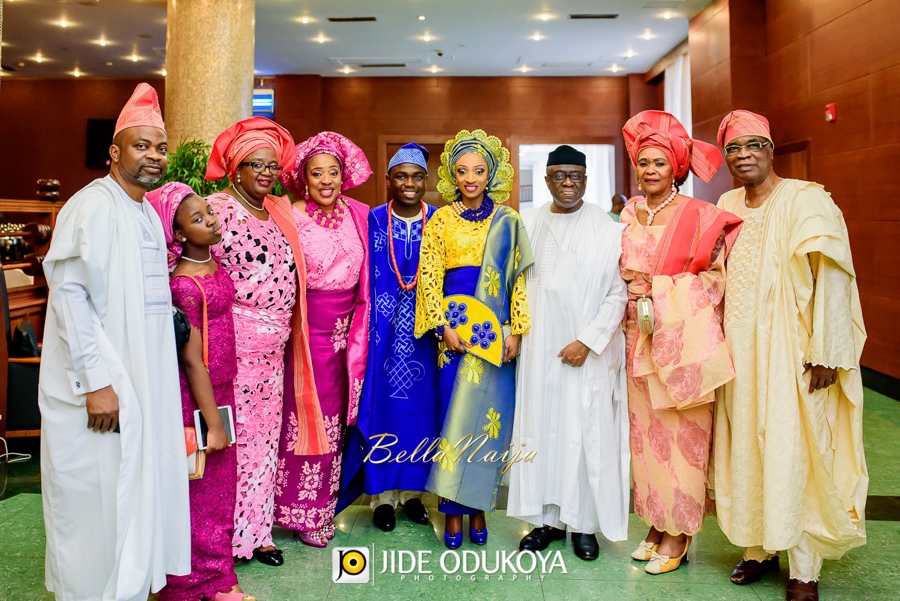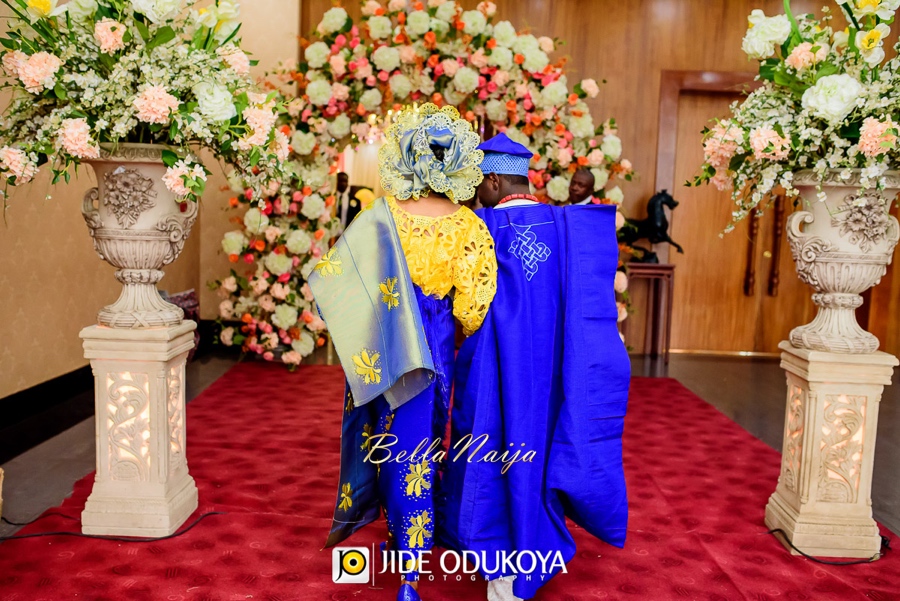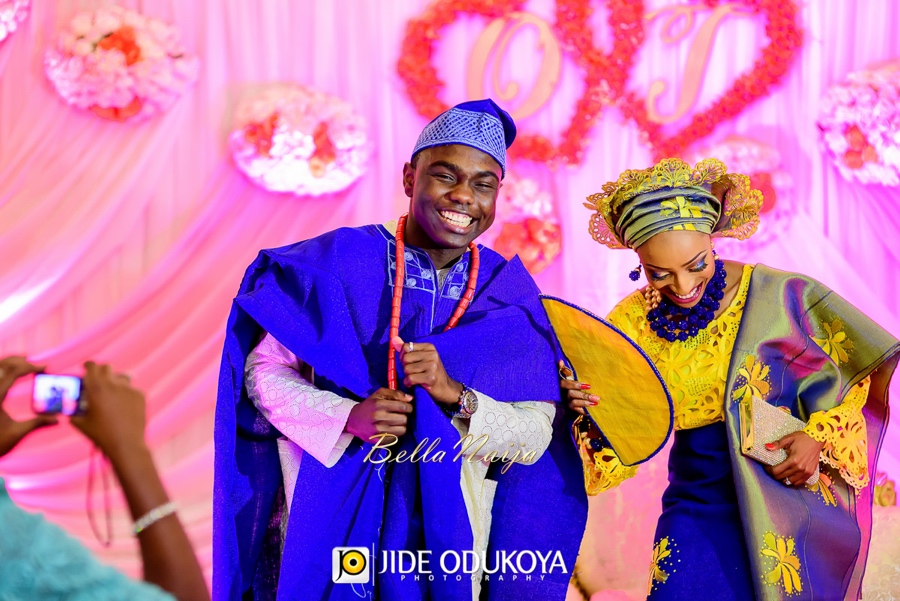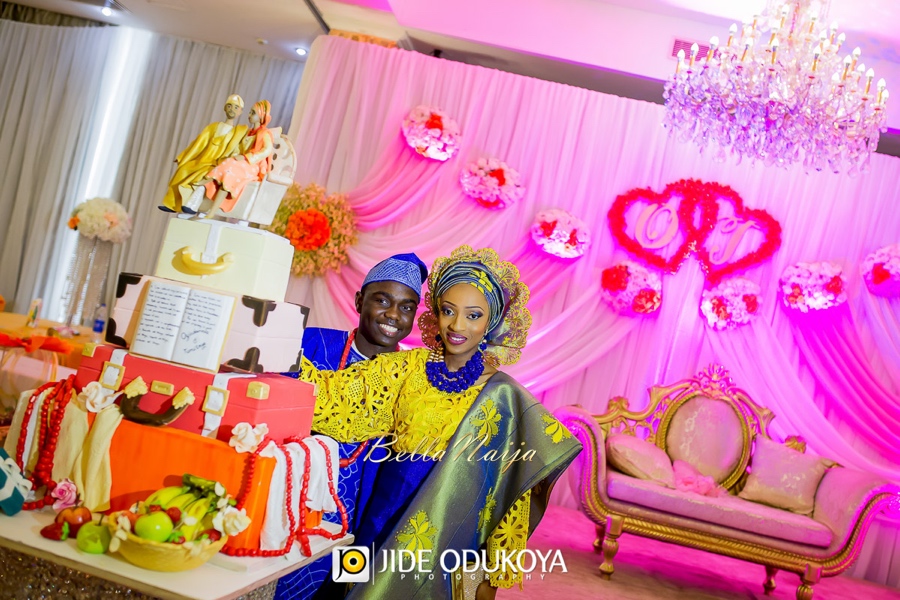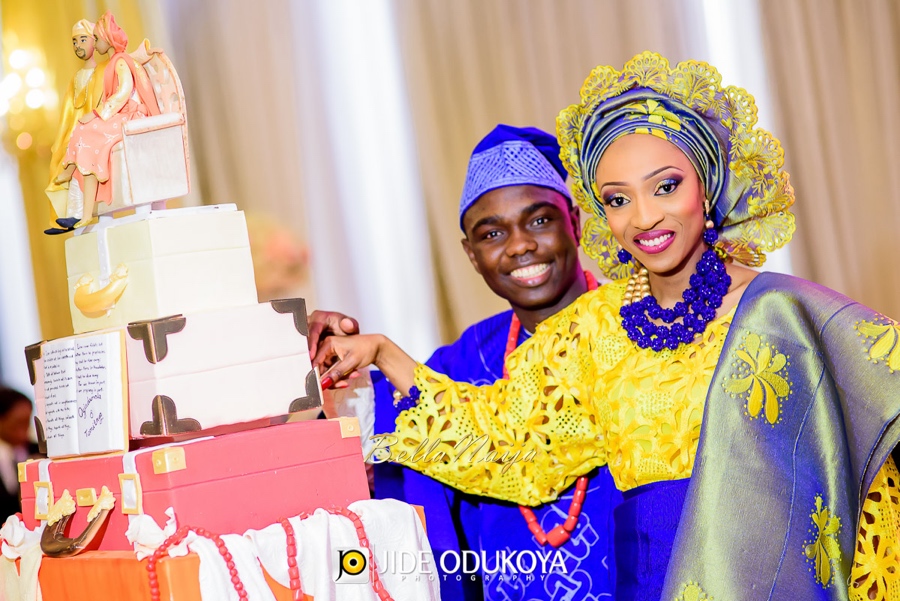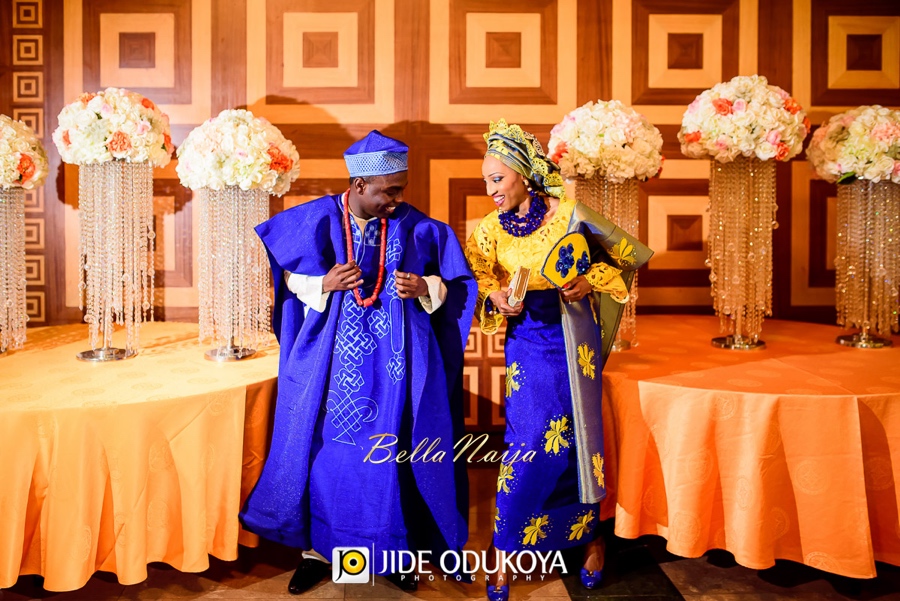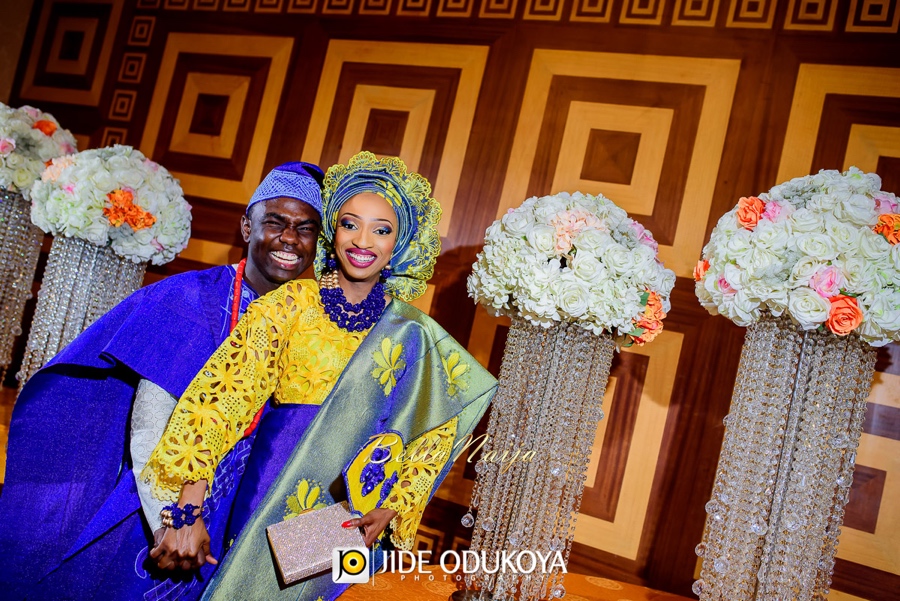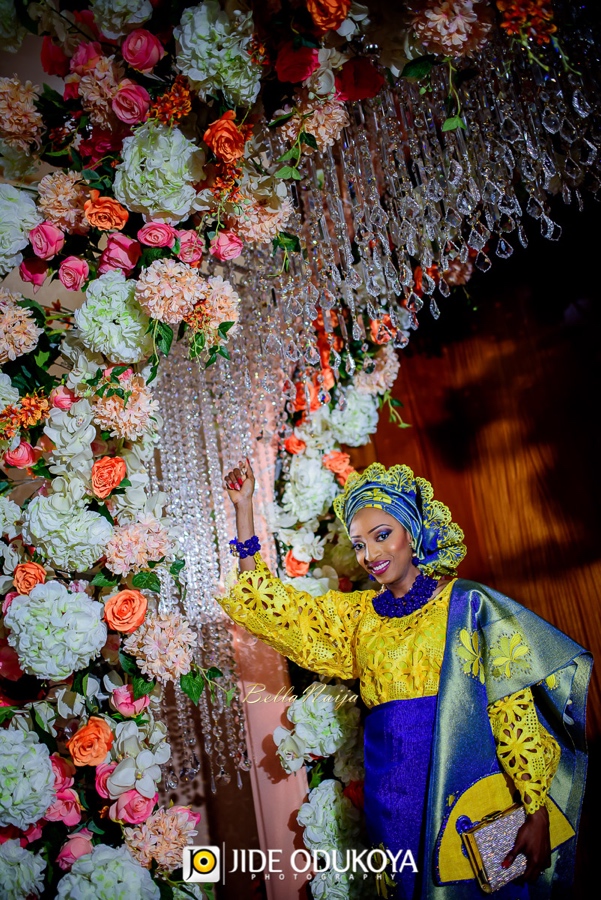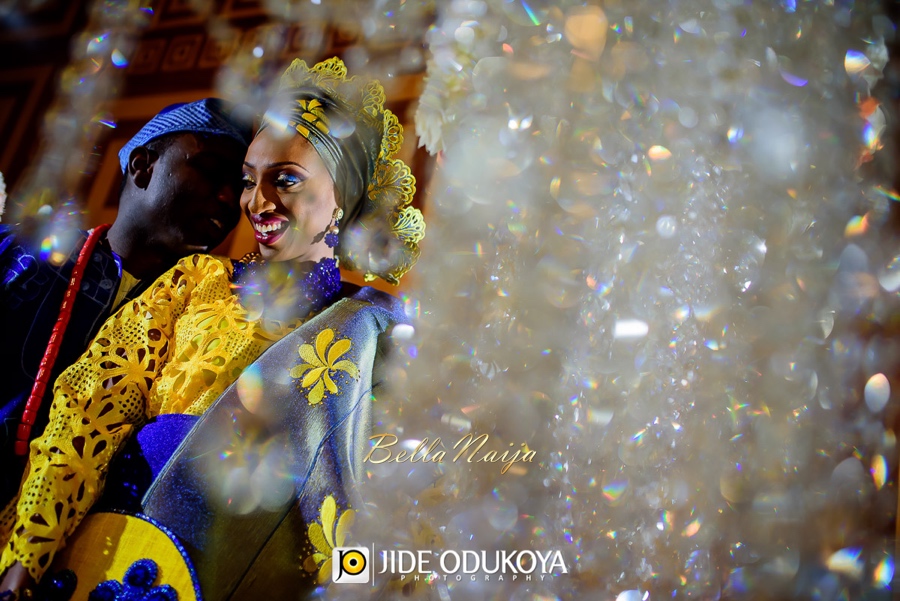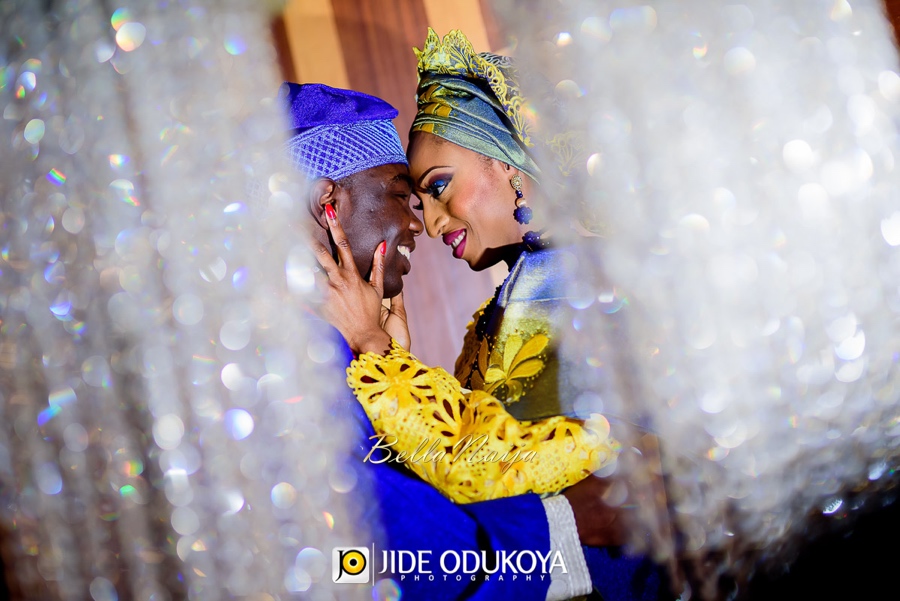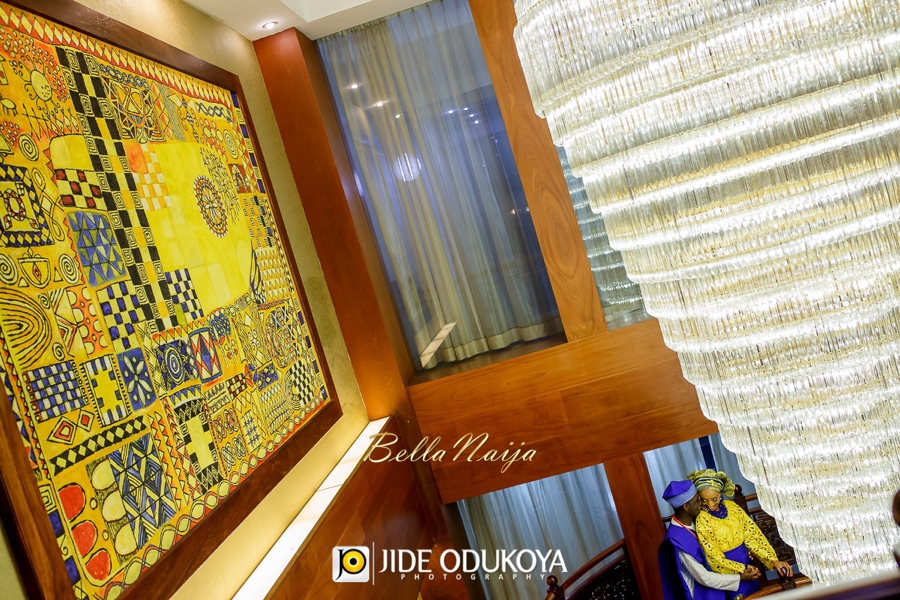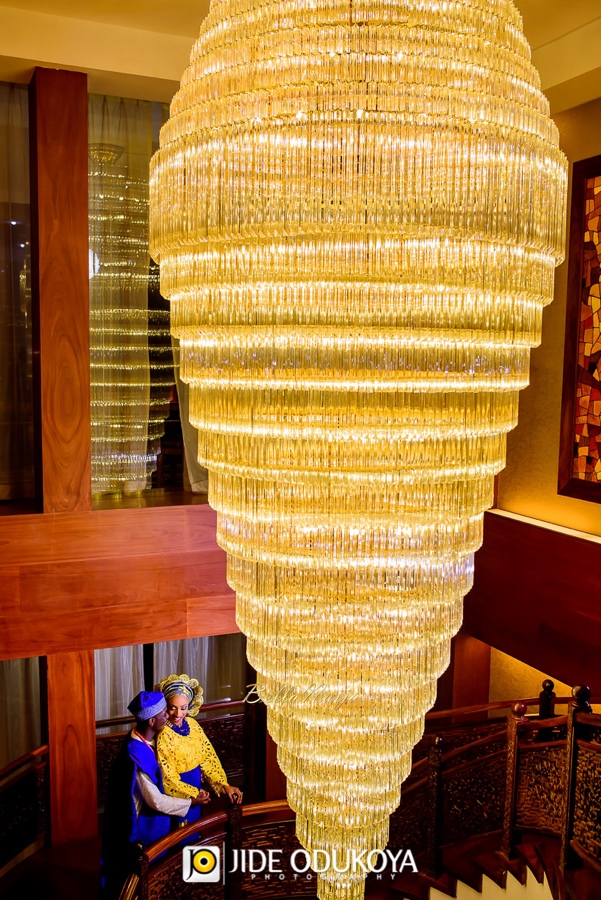 ***
Photography
Traditional Wedding: Jide Odukoya Photography – JOP Studios | instagram.com/jopstudios | email: [email protected]
White Wedding
Ross Harvey Photography | www.rossharvey.com | email: [email protected]
Femi Onatuga | www.femionatuga.com
AO Media – Ayokunu Oduniyi |www.facebook.com/ao.media.photography
Wedding Info – Dates, Venues, Colours
Traditional Wedding: Saturday 20th June, 2015, Lagos Oriental Hotel | Bride: Coral & Peach / Groom: Peach & Mint
White Wedding: Saturday 11th July, 2015 | Church: King's College Chapel, Strand, London | Reception: The Savoy Hotel, London | Pink and Gold
Wedding Attire
Traditional Bridal Makeup
1st & 2nd Look – Banke Meshida Lawal of BM|Pro – instagram.com/banksbmpro | Bride's Review: Being made up by Banke Meshida Lawal of BMPro – she was thoroughly pleasant and professional. Following my make-up trial with her, she exceeded my brief for both looks and I was satisfied. Kingsley who was present during my trial also did an excellent job with a humble and pleasant attitude. 
Second Look – Banke Meshida Lawal of BM|Pro
Third Look – Kingsley Nwanchukwu of BM|Pro
White Wedding Bridal Makeup
First, Second Look, and Touch-ups – Edee Beau of Edee Beau Studios – instagram.com/edeebeau
Traditional Wedding Attire
First Outfit – Teal and Pink Handcut Aso-Oke by Molbaks Alaso Oke
Second Outfit – Orange and Yellow Handcut Aso-Oke by Bisbod Aso Oke
Third Outfit – Royal Blue and Yellow Handcut Aso-Oke by Molbaks Alaso Oke
Aso Oke Embellishment: Blings by PA – Patrick Ayanski | instagram.com/patrickayanski
Jewellery
Teal and Pink Loopy Look Necklace – Gbenga Art-Smith | instagram.com/gbengaartsmith
Orange Coral and Gold Necklace – Geebalo | instagram.com/geebalo
Orange and Gold Chunky Beaded Necklace – Geebalo
Wedding Dresses
From the Bride: My first dress was "Vivaldi" in Ivory by Ian Stuart. I had conducted a comprehensive search on-line and in-store and Vivaldi stood out because it was unique and striking; a real statement dress! As Ian Stuart states, it is for: "She who dares to be different." It was not available in London so I went to The Wedding Centre in Hemel Hempstead where it was ordered in for me and alterations began. I had several fundamental changes to make to the dress so it was important to start immediately. Staff at the store were excellent in bringing my vision to life down to the every piece of lace!
I saw "Saramouche" and "Vivaldi" at the same time. They were so different and I found each one incredibly beautiful in its own way. Hence, I decided to wear "Saramouche" in Ivory/Caramel as my second dress instead of the customary change into a reception/evening dress. I also wanted to alter the design by adding a very specific type of rosettes to the dress and The Wedding Centre ordered these and stitched them on for me in the pattern I requested.
I was very happy and family/friends were utterly thrilled with my dresses!
Groom's Shoes: Black shoes with blue detailing by Paul Smith
Groom's 2nd Outfit: Double-breasted navy blue suit, also with a peak lapel, with a navy blue bow-tie and black shoes by Salvatore Ferragamo.
Engagement Vendors
Food and Drinks: Lagos Oriental Hotel
Decor: Victoria F Integrated Services | instagram.com/victoria_f_events | Bride's Review: Dancing in through the floral arch erected by the team at Victoria F Integrate Services at the entrance to the Ballroom at Lagos Oriental Hotel. I had seen the arch being constructed the night before and on the day, the flowers made a beautifully breathtaking statement! The centrepieces and chairs were also delightful – crystals and colours exactly as discussed and described within my brief!
Alaga: Sir K
Music: Beejay Sax | www.beejaysax.com
Traditional Wedding Cake: Cakes by Tosan (+2348023137893) Tope [[email protected]] | instagram.com/cakesbytosan
Traditional Wedding Planner
Oyindamola Asekun Abinusawa (the Bride) for House of Honey
Number – +44 (0) 7788708553 | Email – [email protected]
Partial planning (1 month to the date) – 2706 Events | instagram.com/2706events | Email – [email protected]
White Wedding Vendors
Planner: Oyindamola Asekun Abinusawa (the Bride) for House of Honey | Number – +44 (0) 7788708553 | Email – [email protected]
White Wedding Cake: Krishanthi – Krishanthi Armitt – +44 (0) 2082412177; +44 (0) 7789147453
Flowers: Lola Flower Boutique | www.lolaflowerboutique.com
Wedding Invitation Boxes: Cardwala | www.cardwala.com
Flower Wall, Designer Chair Covers To Go, Stage Cladding: Uptown Events