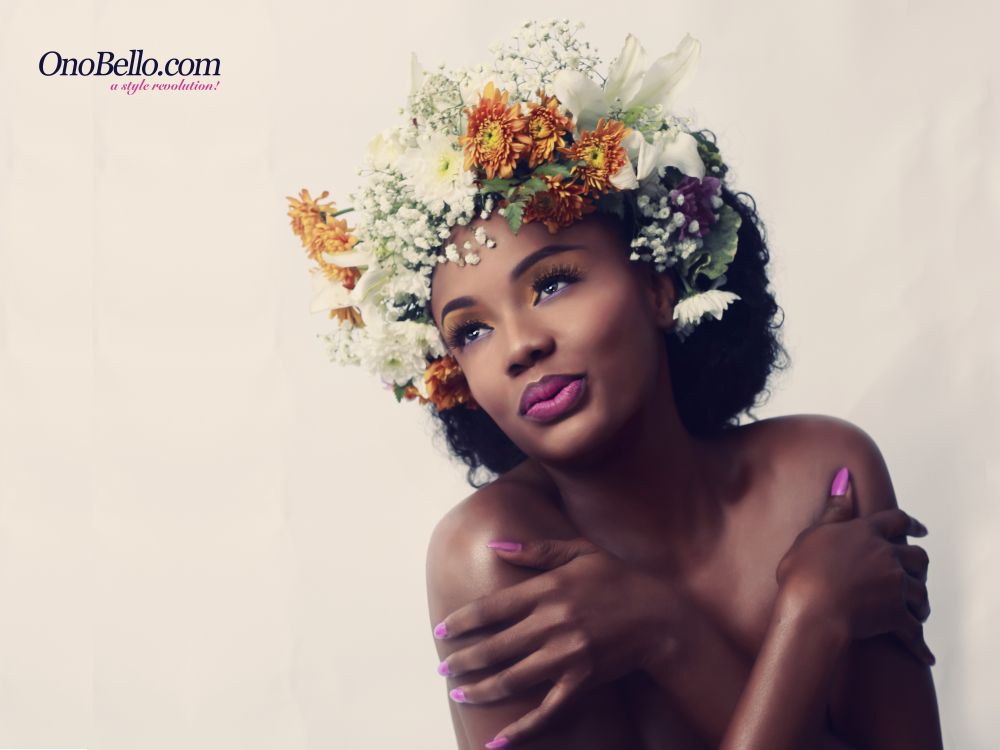 Ono Bello looks so pretty in these photos!
When OnoBello.com first launched 5 years ago, she celebrated her new project with monthly covers and editorial shoots. Even though we haven't seen them in a while, the woman behind the brand is happy to announce that they are back with a new floral themed shoot for November 2015!
With makeup by Bimpe Onakoya, photography by Reze Bonna, creative direction by Blanck Digital's Franca Asindi-Chiedu, the shoot has been titled "Flower Girl".
In it we see Ono as the model posing with bold and Summertime perfect makeup and floral headpieces. On the inspiration for the shoot, Ono says – "Inspiration behind the 'Flower Girl' shoot is the beauty of flowers and setting the gorgeous groundwork are seven beauty looks created by Maybelline NY Nigeria Creative Director, Bimpe Onakoya, she's a genius!"
We love how pretty the entire shoot is and can't wait for December's edition!
See more images below;
Photo Credits
Photography: Reze Bonna (Instagram: @RezeBonna)
Creative Director at Large: Franca Asindi-Chiedu (Instagram: @Fasindi)
Makeup: Bimpe Onakoya (Instagram: @BimpeOnakoya) for Maybelline NY Nigeria (@MaybellineNYNG)
Hair: Total Shop Wigs (Instagram: @TotalShopwigs)
Headpieces, Roses & Flowers: Platinum Signature (Instagram: @PSLuxuryEvents)
To find out more about Ono Bello, visit OnoBello.com | Follow her on Instagram: @OnoBello