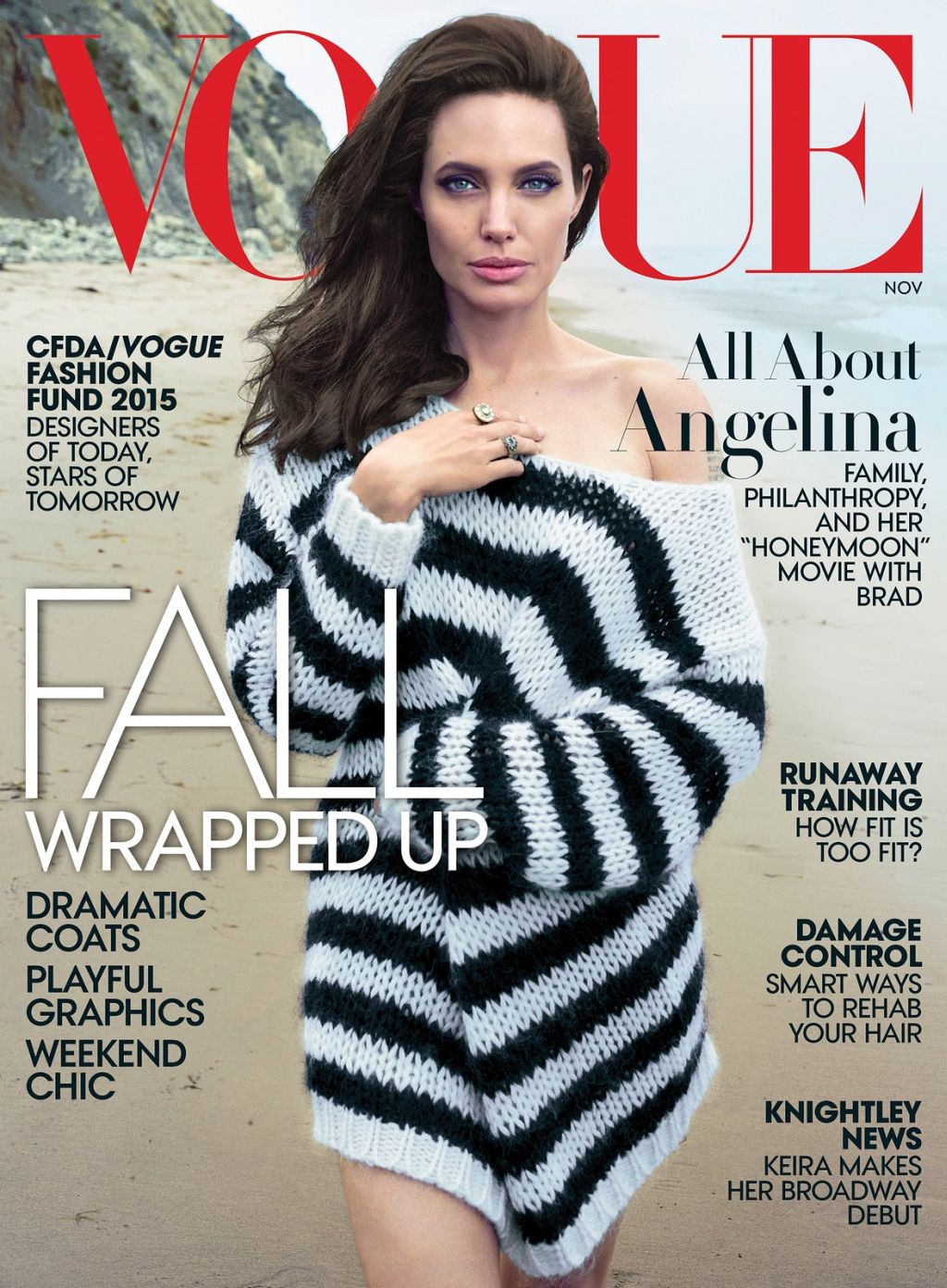 It's been a long time since 'Mr & Mrs Smith', but while we await Angeline Jolie and Brad Pitt's return to the big screen in new movie, 'By The Sea', here's Angie on the November 2015 cover of Vogue magazine.
Known to be rather private, Angeline lets Vogue in on her life as a mother and wife.
In the issue, we see a stunning cover and editorial images showcasing her kids – Maddox (14), Pax (11), Zahara (10), Shiloh (9), Knox (7) and Vivienne (7) as they pose for talented eyes of Annie Leibovitz.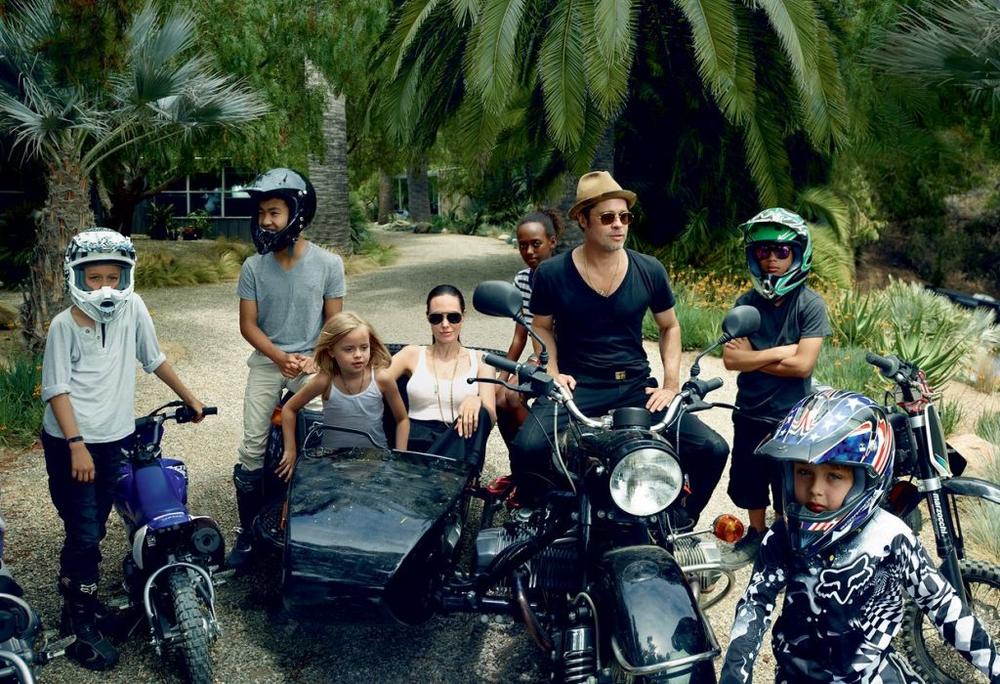 Angelina really shares details of her kids. She tells the mag her kids are home-schooled by teachers from different backgrounds and religions, and speak different languages.
She shares "We travel often to Asia, Africa, Europe, where they were born. The boys (Maddox and Pax) know they're from South-East Asia, and they have their food, and their music, and their friends, and they have a pride particular to them. But I want them to be just as interested in the history of their sisters'countries and mommy's county so we don't start dividing instead of taking Z on a special trip, we all go to Africa and we have a great time."
Speaking on how deeply personal the movie is for her and her husband, Angeline says – "It's not autobiographical. Brad and I have our issues. But if the characters' were even remotely close to our problems we couldn't have made the film."
She goes on to tell Vogue more about her movie, what her next steps are for her family and career and more. Read the rest of her interview on Vogue.com.
To find out more on her feature, visit Vogue.com.