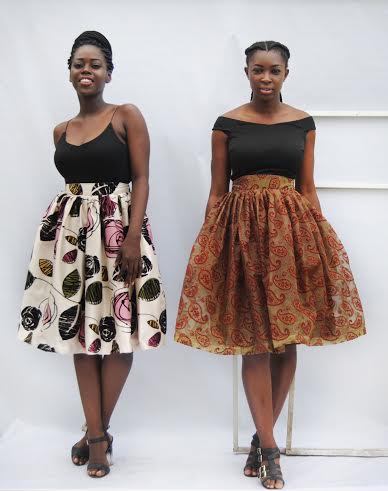 Giving every woman the chance to dress freely, emerging fashion brand, TwentySix presents a collection of simple tulle skirts, shift dresses and more.
Driven by making the most out of little, the brand infuses their prints with vibrant hues, colours, patterns & textures into basic, everyday styles to transform them into a collection for every type of woman.
According to the brand – "At TwentySix, we let the prints inspire the style and with every piece, versatility is important. So, each piece can be dressed up or down – our clothing promotes freedom; like a canvas that allows you project your own style on it."
The brand promises designer quality with high street pricing, and also has a collection of accessories (in collaboration with Nigerian brand, McBell) that play on prints, patterns, colours and textures.
View their offerings below;
To find out more about TwentySix, visit their website: www.twentysix.co | Follow them on Instagram: @TwentySix.co | Send an w-mail to: [email protected] | Call Phone :+234 905 224 7554