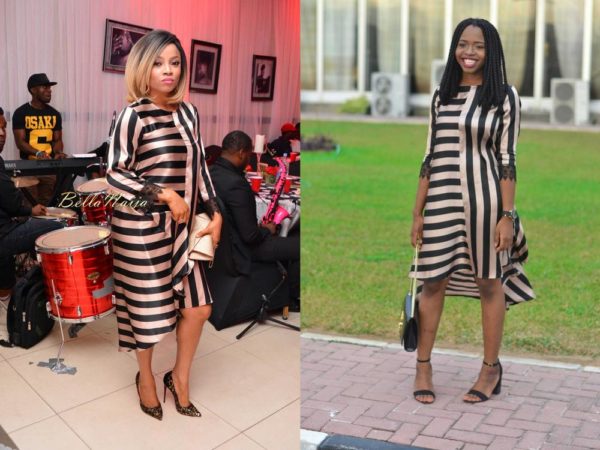 We've got another BN Pick Your Fave for you and it was pointed out by yet another BN Reader – we love you guys!
Today we have lifestyle blogger Tuke Morgan and media personality Toke Makunwa both rocking a stripped hi-low dress form retail store Bella Cosa.
Tuke Morgan featured it on her blog back in August after rocking the beautiful dress for a wedding. She paired it with black block heels and a YSL clutch bag.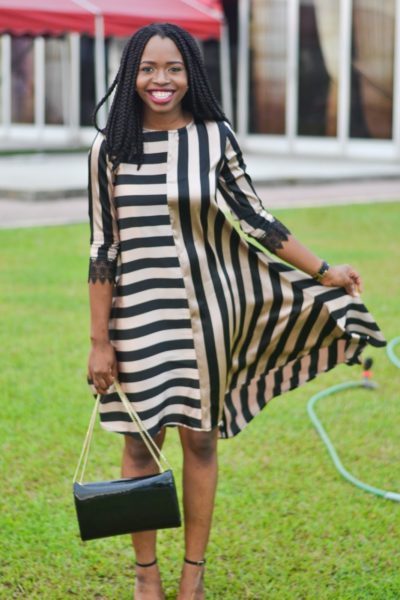 Toke Makinwa rocked the same outfit on Thursday to the launch of Yemi Alade's Bland2Glam collection. She paired it with a gold clutch and a pair of gold and black Christian Louboutin pumps.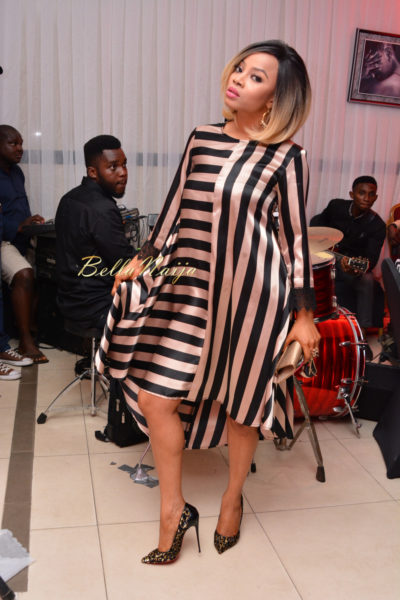 Which look is your fave?
Photo Credit: Tukesquest.com | Richie Anazia of Elzia Vibes Studios